Representing Indonesia, the top 10 tourism businesses of Indonesia will be competing for the Best World Halal Tourism Awards (WHTA) 2016 to be held in Abu Dhabi, the United Arab Emirates in December 2016. The 10 businesses are taken from the 15 winners in the Halal Tourism National Competition that was held by the Ministry of Tourism jointly with the Halal Tourism Development Acceleration Team.
"Indonesia will be represented in 10 categories to confirm that Indonesia is truly the Best Halal Tourism destination in the world" said Head of Halal Tourism Development Acceleration Team, Riyanto Sofyan at the announcement of the Winners in the Halal Tourism National Competition in Jakarta on Wednesday, 21st September 2016.

This year, Indonesia expects to have a good chance to win in 5 categories. These are the World's Best Halal Luxury Hotel (Trans Luxury Hotel in Bandung, West Java); World's Best Halal Family Hotel (The Rhanada Bali); World's Best Halal Tourist Destination (West Sumatra Province), World Best Halal Honeymoon Destination (Lombok), and World' Best Halal Cultural Destination (Aceh Province). At last year's WHAT, Indonesia successfully won 3 awards which are: World's Best Halal Tourism Destination (Lombok), World's Best Halal Honeymoon Destination (Lombok), and World's Best Family Friendly Hotel (SofyanBetawi Hotel Jakarta).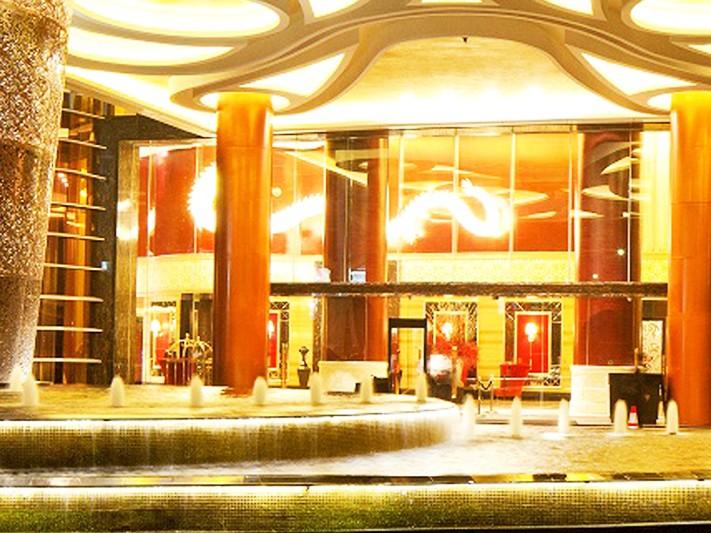 The Ministry of Tourism is optimistic that Indonesia can emerge as the number one Halal Tourist Destination in the world by 2019. This optimism is based on the fact that the archipelago has a wide range of attractions as well as unique and diverse cultures, not possessed by other countries.

"Our confidence has grown stronger along with the rising awareness of communities and the tourist industry to cater to the needs in the context of Muslim friendly tourism" said Minister of Tourism, Arief Yahya. Adding that halal tourism will now also become a major focus in our national tourism development since it has met the 3S requirements which are Size, Sustainability, and Spread.

Size refers to the fact that among the 6.8 billion of world's population, a significant 1.6 billion are Muslim which makes the size of the halal tourism market important. In 2014, the halal travelers' movement was recorded at 116 million and the number is projected to increase 9.08%, reaching 180 million by 2020. Meanwhile, in Indonesia itself, nation wide during the last 3 years an average growth of 15.5% of halal travelers was recorded.

Seen from the point of view of Sustainability, the growth of the halal tourism market is high. In 2015 it recorded a growth of 6.3%, or higher than the average growth of global tourism at 4.4%. From the Spread or Benefit perspective, the average spending power of Muslim tourists from Saudi Arabia and United Arab Emirates are between US$1,500 – US$1,750 per visit. This number is higher than the average spending of Asian tourists at US$1,200 per visit.
Winners in the National Halal Tourism Competition

Winners announced in the National Halal Tourism Competition are as follows :
1. Best Muslim Friendly Airport : The Sultan Iskandar Muda International Airport of Banda Aceh, Aceh province
2. Best Muslim Friendly Family Hotel : The Rhadana (Kuta, Bali)
3. Best Muslim Friendly Resort : Novotel Lombok Resort &Villas (Central Lombok)
4. Best Muslim Friendly Travel Agency: Ero Tour (West Sumatra)
5. Best Muslim Friendly website : Wonderful Lombok Sumbawa (www.wonderfullomboksumbawa.com)
6. Best Mustlim Friendly Honeymoon Destination : Sembalun (East Lombok)
7. Best Haj and Umroh Operator : ESQ Tours & Travel (South Jakarta)
8. Best Halal Tourism Destination : West Sumatra
9. Best Halal Culinary Destination : West Sumatra
10. Best Muslim Friendly Cultural destination : Aceh province
11. Best Halal Culinary Center : ITB Salman Cafe in Bandung
12. Best Muslim Friendly Shopping Center ; Botani Square, Bogor, West Java
13. Best Halal Restaurant : Rumah Makan Lamun Ombak (Padang, West Sumatra
14. Best Muslim Friendly Tourist Attraction : the Baiturrahman Grand Mosque (Banda Aceh)
15. Best Halal Traditional Culinary presentation : Ayam Taliwang Moerad (Taliwang Chicken in Lombok, West Nusa Tenggara Province)
(Source : Ministry of Tourism, Bisnis Indonesia)