Sawahlunto is a town in West Sumatra once a famed exporter of coal, but has since stopped production because of dwindling demand.
Today, however, the town has transformed itself into a coal-mining Museum, where people can learn how in olden days coal was dug and processed, and importantly how those involved in the process lived there.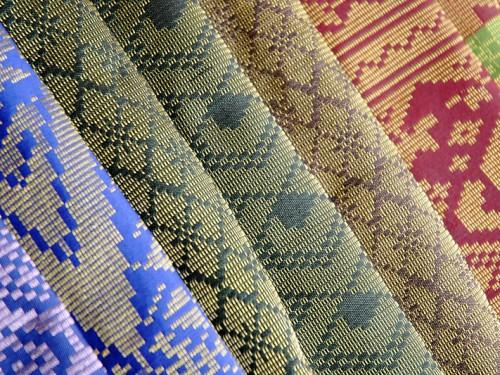 Image source: Shutterstock
One tradition that has outlived its coal mining history is the craft of weaving precious cloths, called Silungkang Songket, most of which are woven with silver and gold thread.
To celebrate and boost this home industry, Mayor of Sawahlunto, Ali Yusuf explained that on 25-27 August 2017, the town will come alive with the Sawahlunto International Songket Carnival (SISCa), aimed at celebrating and further boost the renowned Songket Silungkang industry.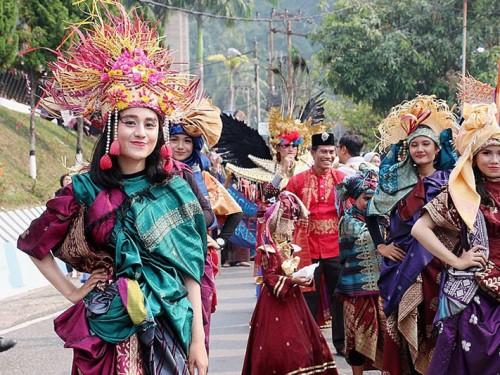 Photo source: www.kinciakincia.com
In this third edition, The Songket Carnival carries the theme: Heritage for Sustainability, which through its proven popularity has bolstered the economy of the region. In 2015 the event won the national MURI record for appearing with the most number of participants wearing the songket sarong. We expect that through this Carnival the Songket Weave will become more popular across Indonesia and beyond.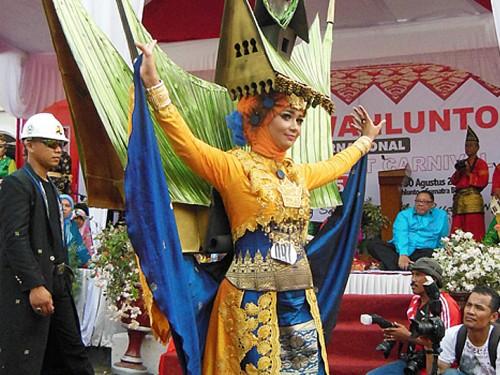 Photo source: www.harianhaluan.com
The wide range of activities held during the Festival include: The International Songket Exhibition (25-27 August), a Children's Fashion Show (25 August), SISCa Night (26 August), a Conference on National Songket Weave (26 August), culminating in the Songket Silungkang Carnival on 27 August 2017. All will be full of color and attractions, said Mayor Ali proudly.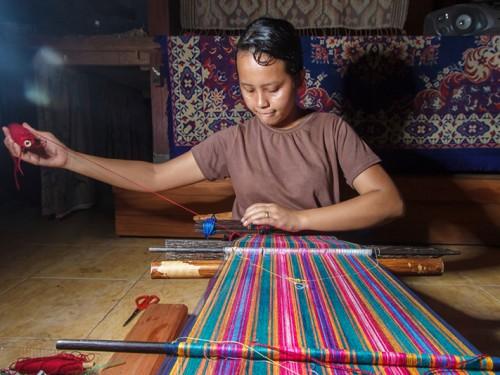 Image source: Shutterstock
Anyone, including domestic and international tourists wishing to participate in SISCa 2017 should contact the following: Nofriadi 081277864810, R. Ady Negoro 081372394801, Wulandary 085375018585 and Suci R 081261050964.
What is Silungkang Songket?
The famed Silungkang Songket material is until today still completely hand-woven, using traditional equipment, which allows adjustments to meet individual needs and requests of buyers.
The traditional dominant colors of Songket are red and black.But today, there are additional colors, such as bright blues and greens. The motifs used are also more modern and trendy.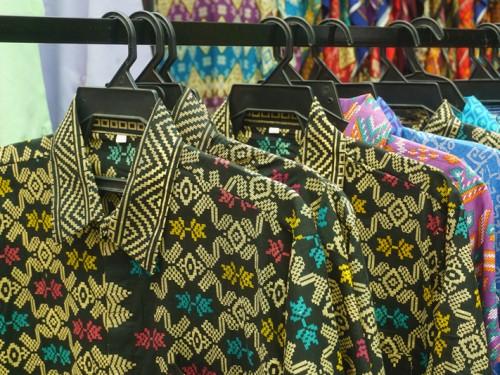 Image source: Shutterstock
Songket is a precious heritage that has been handed down the generations. It is most attractive not only because of its intricate gold weave, but some songkets have symbolic and social connotations.
The well known Silungkang Songket from West Sumatra is a sophisticated product, that is very much sought by foreign tourists, and is an important economic income supporting Sawahlunto's economy and tourism.
Appreciating this important event, Tourism Minister Arief Yahya warmly welcomes the staging of the Sawahlunto International Songket Carnival.,"May it continue as an inspiration not only as a cultural attraction, but more importantly as a source of creativity for Indonesian designers and tourism operators to bring welfare to the people. Through this Songket Festival we hope that Indonesia's unique cultural traits will become event better known in the world. We wish all success to SISCa 2017", said Minister Arief Yahya.
Photo source of header banner: www.homestaysawahlunto.com
Related articles:
1. World Class TOUR DE SINGKARAK 2017 in West Sumatra, confirmed held this OCTOBER
2. PASA HARAU Art & Cultural Festival 2017: Experience the Cultural Wonders of MINANGKABAU
3. The Harau Valley, Perfect Holiday Getaway Surrounded by the Chirping Birds