Explore the ancient cave
If you're looking for some historical adventures in Bali, then Goa Gajah is the place to be! This ancient cave serves as an archaeological site, with a relic-filled courtyard and stunning rock-wall carvings. Inside the courtyard, you'll sight the large wantilan or a traditional Balinese meeting hall and unique sizeable old stone carvings. You can also view a pool, excavated in 1954 -- showcasing 5 to 7 statues. It is said that they depict the Hindu deities. But before you enter, you need to wear a sarong to explore inside.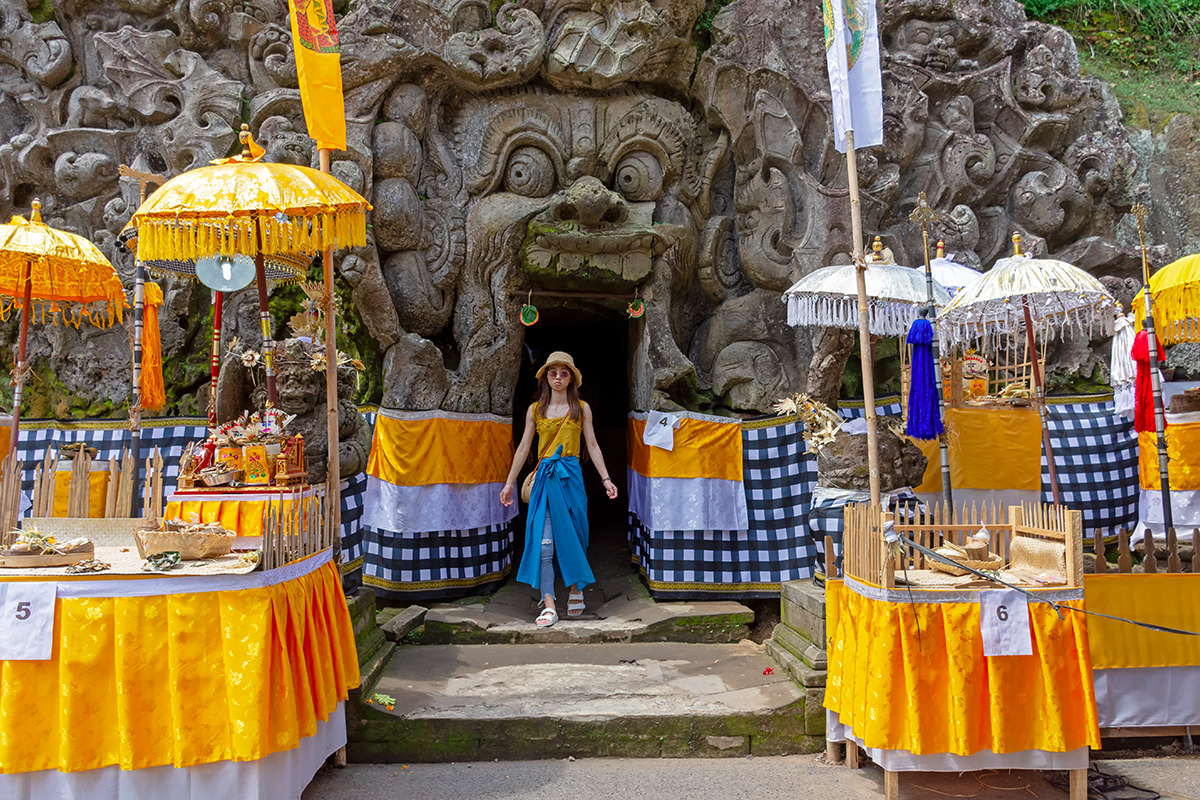 As you explore the southern area of this site, you'll view the rice fields and small streams leading to Petanu River. Goa Gajah or 'Elephant Cave' is also used as a religious sanctuary for the Hindus in Bali, built for meditation and prayers. Situated in Bedulu Village, Goa Gajah is the perfect spot to explore Bali's nature and history.
Things to do nearby
There are many other attractions you can visit near Goa Gajah. Those who love observing Balinese art and heritage should try to visit Blanco Renaissance Museum. Just about 6 km from Goa Gajah, this spot showcases masterpieces from Antonio Blanco, a Spanish painter born in the Philippines. He fell head over heels with Bali during his trip in 1952. The gallery showcases many of his paintings, many of which illustrate his life in Bali. Stroll around the gallery and view Antonio's artwork. Observe his deep love of Bali in his paintings -- dedicated to the life of local Balinese and its mesmerizing culture.
Want to experience another historical site in Bali? You should go to Pura Taman Saraswati or Saraswati Temple. This spectacle offers beautiful sightseeing experience, with a lotus pond and grand Balinese temple architecture. Be sure to take photos and get a glimpse of its nature here. You can easily reach Saraswati Temple with a 12-minute car drive from Goa Gajah.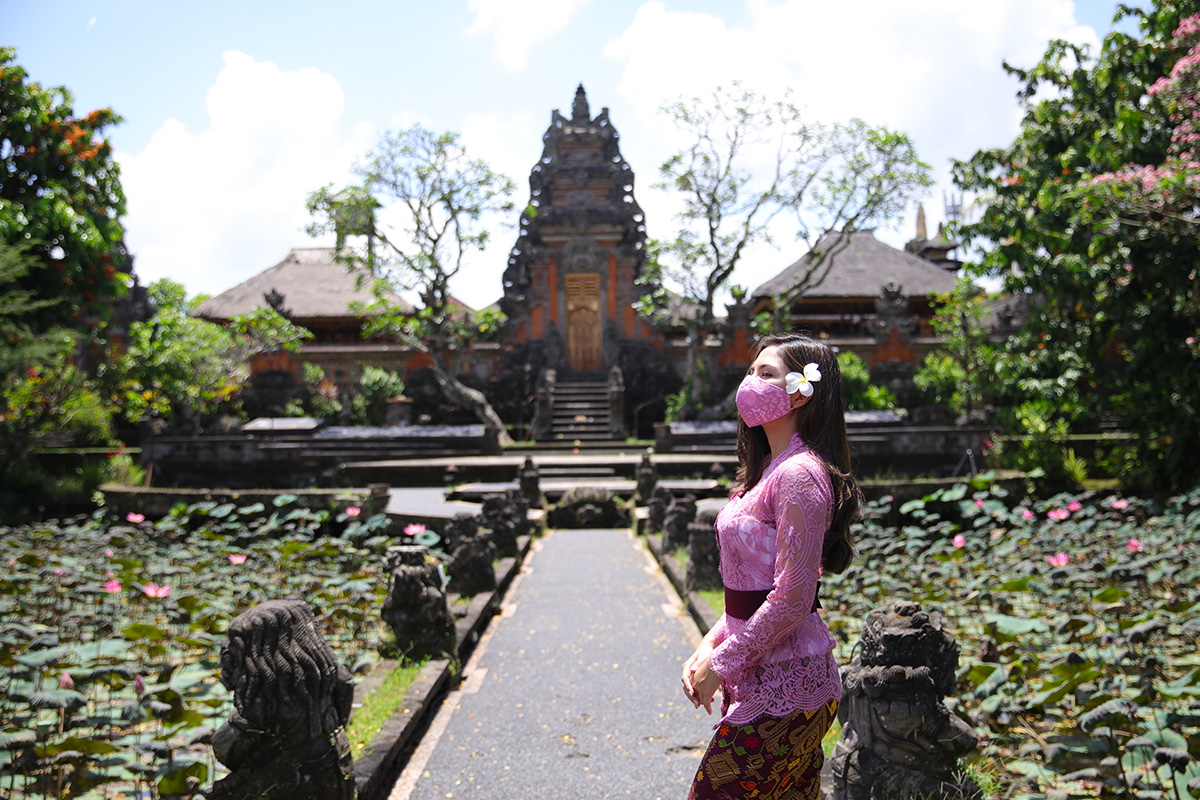 If you prefer a refreshing view of the water, one site to visit nearby is Goa Rang Reng Waterfall. Unlike other waterfalls, this bliss flows through the rocky stream. Just about 7.6 km away from Goa Gajah, you can visit two different pathways: the waterfall itself and a sacred cave you can also explore. This spectacle is perfect for adventure-seekers!
How to get there
To reach this ancient cave, you can rent a car or a motorbike. It's easily reachable as it is about 5 km from the center of Ubud and around 26 km from Denpasar. From Ngurah Rai International Airport, you will only need to take an hour drive to visit Goa Gajah.
While you plan your travel to this destination, be sure to always implement CHSE (Cleanliness, Health, Safety, and Environmental Sustainability) protocols. This includes washing your hands, wearing your mask, and keeping physical distance while in public areas.