Some of you might have heard about the beauty of Endek fabric. This traditional hand-woven fabric that originates from Bali gets its name from the word 'gendekan' or 'ngendek' which means 'unchanged' because when the yarn is tied and dipped in dye in the process of making the fabric, the color of the thread does not change.
What is Endek Fabric?
In a Historical Education Journal written by Luh Gede Wijayanti Lakhsmi Dwi, Endek fabric began to develop in 1985 during the reign of Raja Dalem Watunegoro in Gelgel, Klungkung, Bali. Since then, Endek has become a fabric that has been used for various purposes, from being the basic material for formal wear, work, traditional events, to fashion styles. Along the time, its uses are exclusively modified to combine modern traditional impressions. The results of this modification are generally made into Endek Kebaya or Endek Shirt.
Endek Fabric at Paris Fashion Week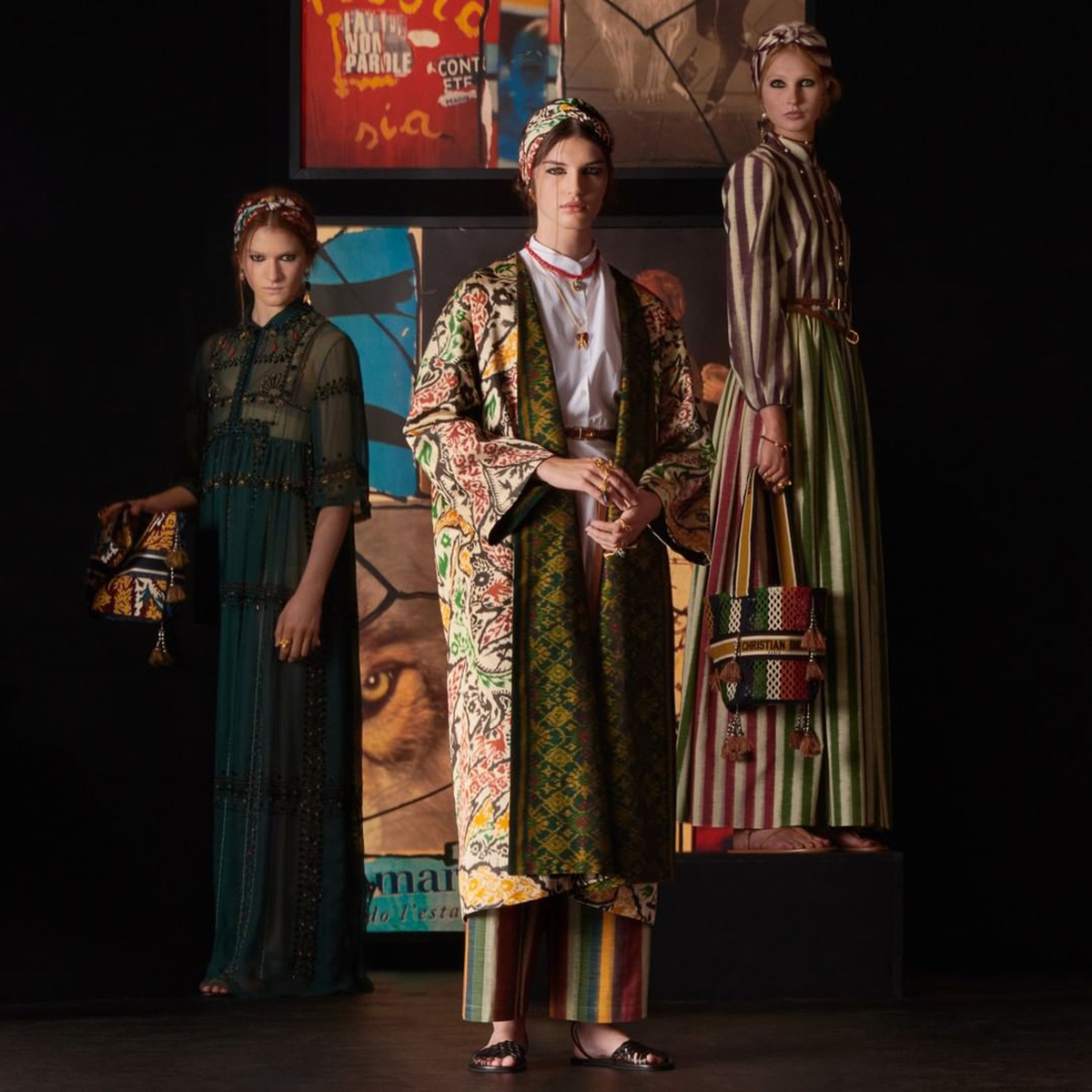 Image by Dior
Endek has recently become a hot topic of conversation, especially for Indonesians, due to being featured at a fashion show organized by a famous French luxury fashion house, Dior. Dior opened Paris Fashion Week with a fashion show held at the Jardin de Tuileries, Paris, on Tuesday (29/9/2020).
Endek Fabric in Dior's Spring/Summer 2021 Collection
Image by Dior
Dior, the luxury fashion house from Paris, prepared a range of outfits that are planned to be the Spring/Summer 2021 collection with designs that are dominated by various motifs. From 86 summer collections on display, several elements of Balinese woven fabrics are tucked in, both in the form of clothes and bag accessories.
"The use of Endek for the Spring/Summer 2021 collection by Christian Dior is a high recognition of the beauty and quality of Endek fabrics and contributes positively to the world of international fashion. Hopefully this will be an encouragement for the Balinese people in the midst of the COVID-19 challenge." said the Indonesian Ambassador to France, Arrmanatha Christiawan Nasir on Wednesday (30/9)
Where to Get Endek Cloth?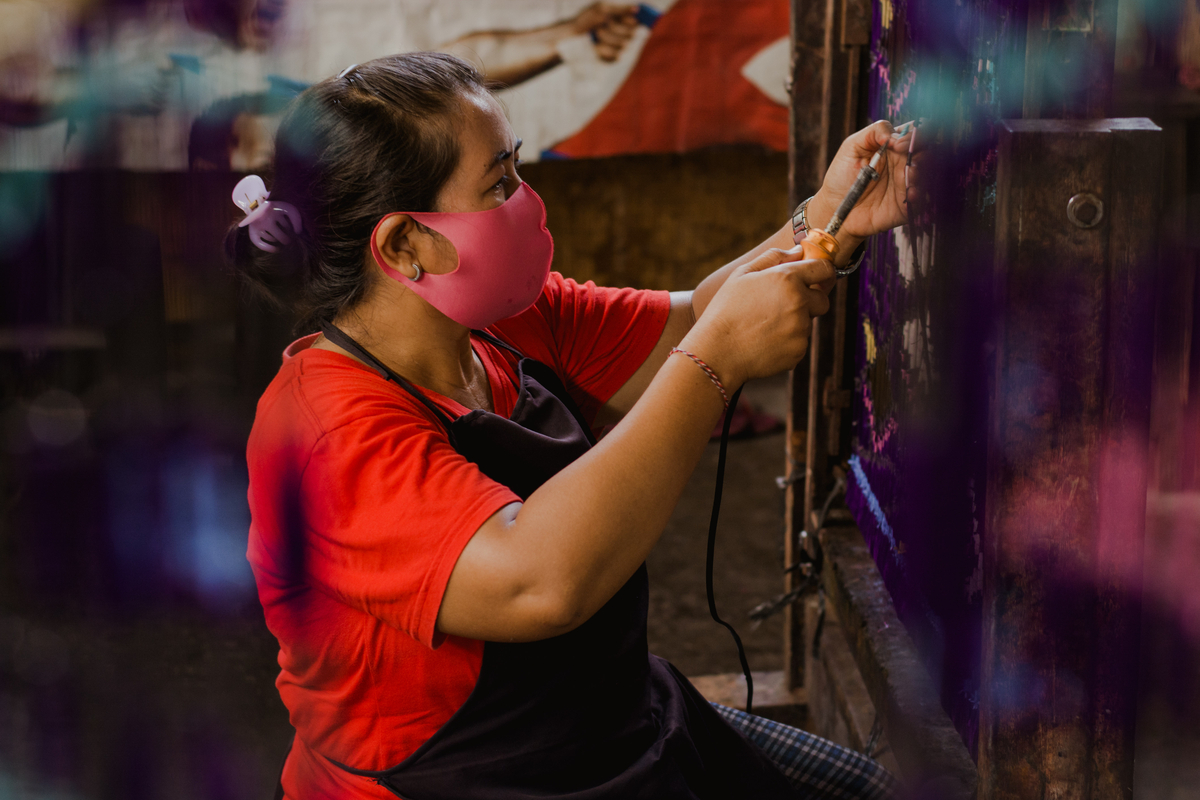 Are you interested in getting some products of Endek fabric? If you are visiting Bali in the future, the best place for you to find some Endek fabric products is in Sulawesi Market in Denpasar, Bali. The place is already famous for having fabric shops stretched along the side of the street. You can get Endek fabric starting from the price of approximately IDR 150,000. Of course, you can still haggle to get a better price. But if you want to get authentic high quality Endek fabric, you will have to pay a bit more.
A friendly reminder that if you choose to visit Bali in near future, kindly always comply to the Cleanliness, Health, Safety, and Environmental Sustainability (CHSE) protocols and keep yourself and everyone around you away from the unwanted risk by social distancing, washing hands frequently, and wearing face masks in public areas.