Further reverberating the captivating beauty of Lombok Island in West Nusa Tenggara Province, the Tour de Lombok Mandalika will take place on 13th to 16th April 2017. Combining fierce cycling competition with the beautiful natural splendor of Lombok, this truly promises to be an exciting sports cum tourism event.
The race will be divided into 4 stages. The 1st stage will take riders from Mataram City, capital city of West Nusa Tenggara Province to Kuta Beach in Central Lombok over a distance of 126 km. The 2nd stage will start from the Bangsal Port to Senaru village in North Lombok covering the distance of 113 km. While the 3rd stage covers 115 km from Kuta Beach in Central Lombok to Sembalun in East Lombok. And the 4th and final stage will be a 112 km circuit race right in the heart of Mataram City. The circuit race during the final stage will consist of 10 laps in which laps 3,6, and 9 feature sprint tracks. Besides cycling through some attractive scenery of Lombok, racers will have to ride over some extreme challenges that include the steep ascending track from Sembalun all the way up to the foot of Mount Rinjani.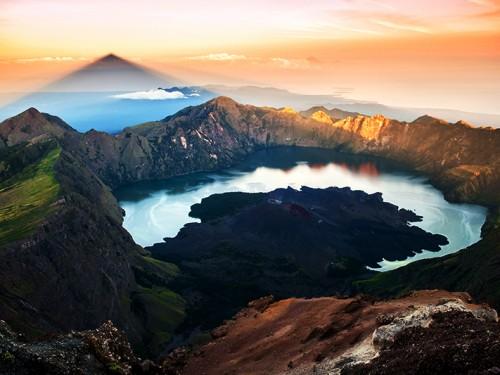 Competing for the total cash prize of IDR800 Million, the Tour de Lombok Mandalika will see fierce competition among the 17 cycling teams consisting of 17 international teams and 5 Indonesian teams. Among these are cyclists and cycling teams from Europe, China, Malaysia, Australia, Kuwait, Laos, United Arab Emirates, South Korea, Singapore, and Iran.
Head of the Tourism Office of West Nusa Tenggara Province, Lalo Faozal explained that the event is aimed to push the promotion of the captivating natural and cultural, culinary and shopping attractions of Lombok to the entire world. He projects that the Tour de Lombok Mandalika will not only be a one-time event, but will continue to be held regularly as an annual event.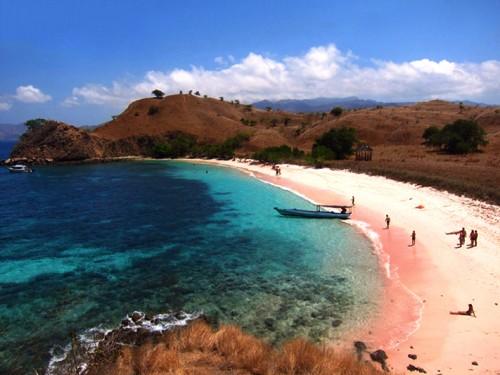 Photo source: ngulon.com
"Riders will be presented with some of the most fabulous views and appeals of the island. We, therefore, hope that racers will return again and again to Lombok not only to participate in next year's competition but also to enjoy themselves with their loved ones as tourists to Wonderful Lombok," said Lalo Faozal.
Meanwhile, Indonesia's Tourism Minister, Arief Yahya commented that international-scale sports tourism events can give direct impact and high media value for Lombok in particular and Indonesia in general. "The Tour de Lombok Mandalika can boost the special interest market including in recreational sports. As riders take on the challenging race track, they can also enjoy the beautiful scenery of white sand beaches and crystal blue seas, lush forests, as well as green hills and mountains. Complemented with more than adequate facilities, the Tour de Lombok Mandalika is expected to attract more tourists to Lombok who will stay longer and explore further the many attractions of the island," said Minister Arief Yahya.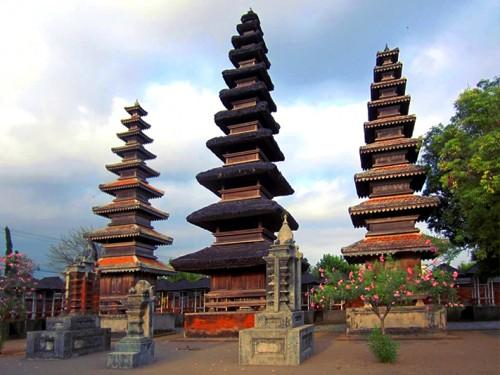 Photo source:Wikimedia
With divine beaches, the looming Mount Rinjani and spectacular marine life to discover, the island of Lombok in West Nusa Tenggara has no shortage of attractions both in and out of the water. It's little wonder then that Lombok is the most popular destination in West Nusa Tenggara. Already professional surfers love to ride the massive breaks along Lombok's south coast. Do challenge yourself with a trek up steep volcanic peaks. Hire a bike and cycle through lush evergreen rice paddies. Whichever way you choose to spend your time you won't be disappointed with the spectacular natural beauty displayed here.
There are daily flights between Bali and Jakarta to the Lombok International Airport situated at Tanah Awu, in Central Lombok District. The airport is located some 30 km from Mataram, capital city of West Nusa Tenggara.
Photo source of header banner: Garda Nasional