Almost immediately following the Bintan Triathlon held in May, the IRONMAN 70.3 Bintan Race Southeast Asia's premier iron-distance triathlon, will again take place on the beautiful island of Bintan in the Riau Islands Province on 20th August 2017.
As in its two previous races, the event will be highlighted with fierce competition and exciting actions of national and international athletes on the combined sport of swimming, cycling, and running in the magnificent settings of Bintan Island.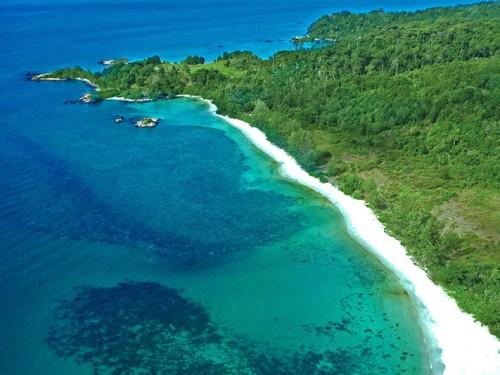 Photo source : www.lagoibaybintan.com
IRONMAN 70.3 Bintan 2017 offers a $15,000 USD professional prize purse and 30 qualifying age group slots for the 2018 IRONMAN 70.3 World Championship of South Africa.
Centered at Lagoi Bay, a stunning resort with swathes of white-sand beaches, lagoons, comprehensive facilities, and first class hotels, the course for IRONMAN 70.3 Bintan will take athletes on a spectacular journey around Bintan Island. The event will begin with a swim in pool-like conditions and water so clear the ocean floor is visible. A scenic one-lap bike course on smooth, wide roads will follow, with a spectator-friendly two-lap run course topping off this spectacular event.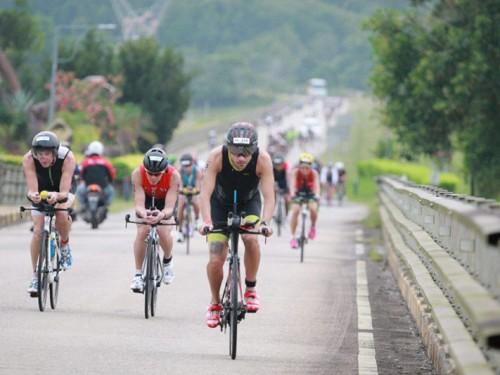 Photo source : www.ironmanbintan.com
Naturally still and calm, the serenity of the waters on the race morning will be disturbed by 1,000 excited swimmers. Voted best swim courses in Asia, the swim is held in a protected bay of the South China Sea. The water conditions are terrific thanks to the excellent visibility with no currents or swell. The water temperature is expected to be around 29 degrees Celsius, so wetsuits are not allowed. Participants must complete 1 lap of a largely square 1.9km swim course, with marker buoys every 50m. The swim will be started off in a multiple wave start, split by category. The swim Start and Finish lines are in close proximity to the transition area and event venue.
Voted Best Bike Course in Asia, the bike course is considered as one of the most scenic courses in the world. Consisting of a single lap, the route meanders through the north-western part of the island. Save for a few villages full of enthusiastic flag-waving spectators, it still lies in its natural state. The scenery changes from lush, dense green forest to wide open coastal view. Rolling hills inland are alternated with fast flat sections trailing the coast. The hills are short, nothing over 60m, but numerous. Total elevation is 700m. The roads are wide with mostly smooth tarmac and low rolling resistance.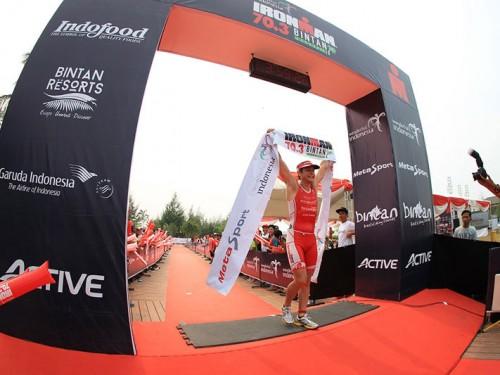 Photo source : www.ironmanbintan.com
Slightly different from its previous editions, this year the run course is altered to enhance the run experience. The pretty man-made lake of Lagoi Bay is still featured prominently. However, the new course is reduced to a 2-lap affair with less winding and has more varied scenery. The fast and flat run course follows a paved track around the man-made lake of Lagoi Bay, through manicured gardens skirting the tropical rainforest. The multi-lap format passes by the festive finish area several times, giving athletes all the support needed in this final discipline of the race.
IRONMAN 70.3 Bintan will also include an IRONMAN 70.3 relay, a great opportunity for new comers to set foot in an IRONMAN 70.3 race.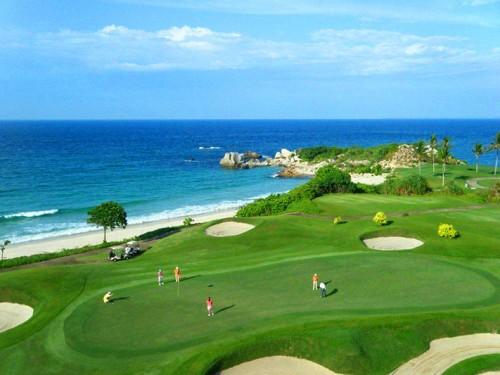 Photo source : www.bintan-resorts.com
Attracting participants from all over the globe, IRONMAN 70.3 Bintan is rising as an iconic race in South East Asia. Aside from the main race, this year the event will also be highlighted with a number of side activities. These include Meet the Pros where you can meet and mingle with other triathletes and get a photo and signature of your favorite Pro athletes; Q&A with Race Director where the Race Director and Medical Director will take all your questions; Carbo-Loading Dinner where family and friends can join in with tickets available for sale at the Race Expo; and the Awarding Ceremonies as the grand closure of the competition.
Situated less than an hour away via comfortable catamarans from the modern and culturally vibrant city of Singapore, Bintan is one of Indonesia's enchanting Riau islands in the South China Sea. Bintan caters for all, whether you are an the adventurous explorer or enjoy relaxing in a tropical paradise, with endless pearly white beaches, a wide variety of resorts, and holiday activities including golf, spas and water sports.
More information is available at: http://www.ironmanbintan.com/
Photo source of header banner : www.ironmanbintan.com
Related Articles:
1. The Challenging International BINTAN TRIATHLON 2017: Don't miss it!
2. Bintan Lagoon, One-Stop Luxurious Getaway Destination
3. Ria Bintan Golf, Golfing Paradise with Wonderful Ocean and Forest Course
4. 8 Unique Experiences and Adventures in Indonesia