A trip to Bali will no doubt leave you with plenty of exceptional memories, be it soaking up spectacular beaches with pristine shores, spelunking into marvelously hidden caves, immersing ourselves in Balinese mesmerizing culture, or tapping toe in rhythm on the nightly dancefloor. However, it won't be complete without buying physical mementos and knick-knacks to bring home – to reminisce bout the great time spent in Bali and share it with friends and family.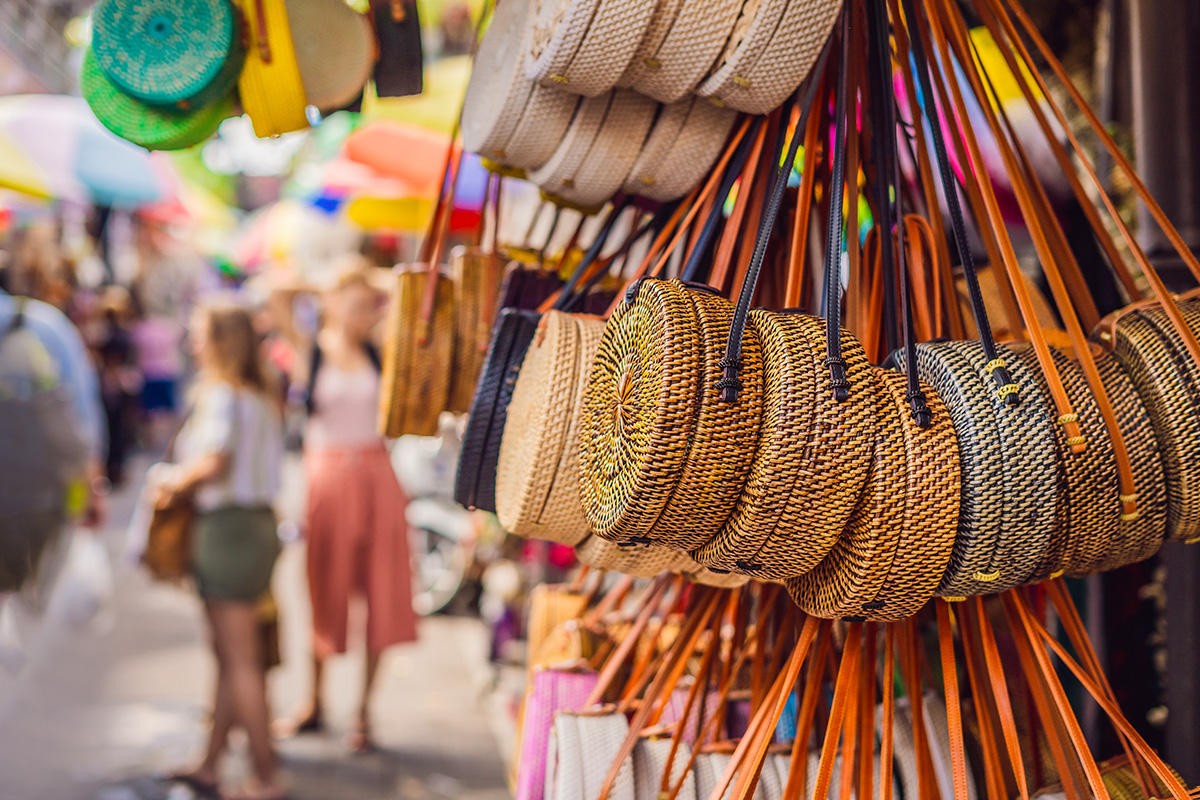 While there are many souvenir shops spotted almost everywhere on the island selling various accessories, crafts, and souvenirs, there isn't a better choice than Sukawati Art Market! This most long-standing market has been a central attraction that domestic and international visitors of all ages flock to before going back home to buy some gifts and souvenirs with a solid touch of Baliness culture.
Explore the Colorful Nuance
Located on Jl. Raya Sukawati, Gianyar, Bali, Sukawati Art Market is one of the oldest art markets in Bali and a complete shopping destination for tourists wishing to bring home an extensive variety of Balinese items with affordable prices. If you stroll along the market, you will be able to explore the colorful nuance that emanates from the building architecture, bright-colored rows of paintings and other items sold in the market. There is a variety of unique Balinese handicrafts and items, ranging from weaving, paintings, jewelry, traditional knicks-knacks, accessories, handmade products to household and daily necessities.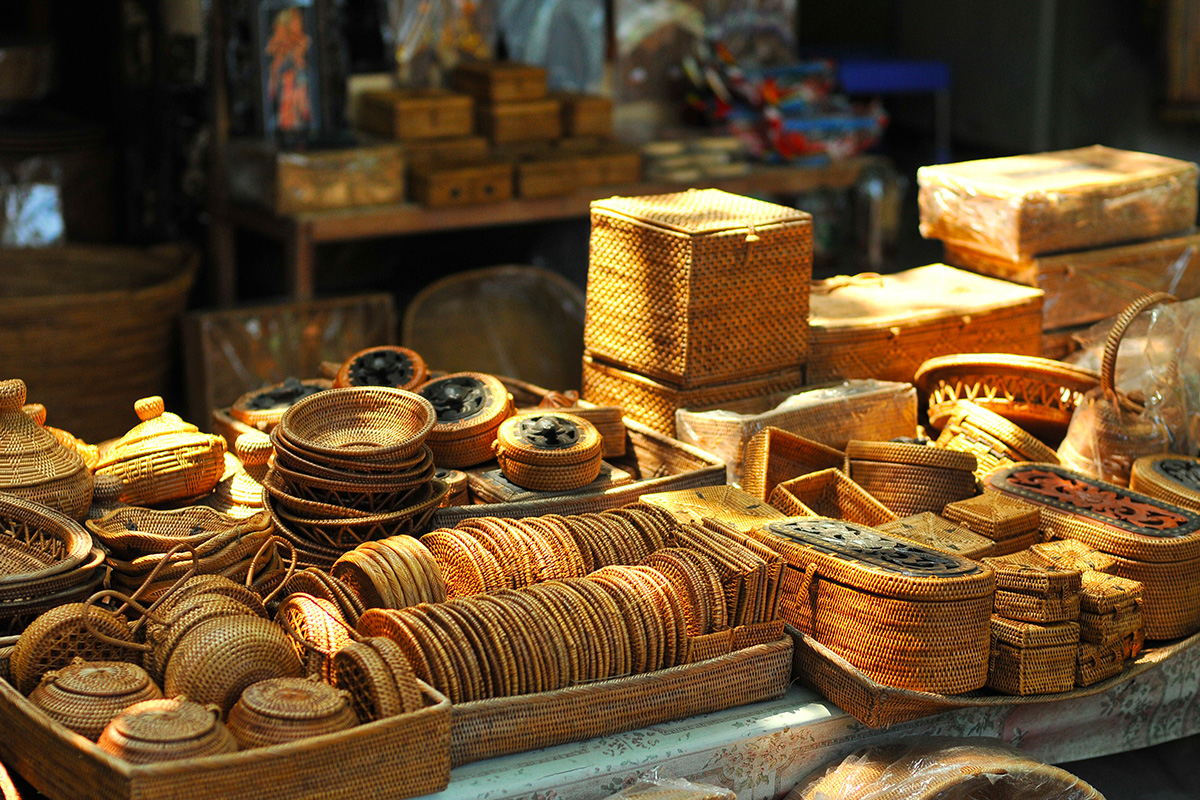 To find any kind of clothes, sarongs, and traditional fabrics, you can explore the Ground Level section. All the items are displayed hanging from the ceilings and stacked in piles. At the back of the market, there is a variety of oils and aromatherapy with sundry types and colors to choose such as scented candles, incense sticks, and many more. Who knows, those aromatherapy will give you more zen once you get back home!
The products sold in Sukawati Art Market are sought after for its distinctiveness, uniqueness, top quality, and of course its affordable prices. All the items here are considered cheaper compared to those sold in other local markets.
The opening hours of the Sukawati Bali Art Market in Gianyar are divided into 2 groups of operational time. For the Art Market, the Sukawati Art Market starts to open from 10.00 - 17.00 and for the Local Market the Sukawati Art Market itself opens from 08.00 - 15.00.

How To Get There
Sukawati Art market isn't hard to find as it is settled on near some popular tourist attractions. It is located on Jalan Raya Sukawati, Sukawati, Gianyar, Bali 80582. The best way to get there is by renting a private vehicle, either motorbike or a car depending on you and your travel mates.
If you want to go straight to this market from Ngurah Rai International Airport, the travel time is approximately 50 minutes by car. If you go from Kuta, especially Kuta Beach, it will require you around 46 minutes-drive away. However, driving from Ubud, close to the Monkey Forest Ubud area, will only take you around 25 minutes to reach this market.

Things To Do Nearby
While you are there in Sukawati Art Market, you can opt to pay a visit to some interesting tourism spots around. Only a 15-minute drive away from the market, there is Bali Zoo Park. This is the perfect option for you who travel with your kids and family or friends, especially those who love animals. With a vast area of 10 hectares, this is a great place to get closer with the island's wildlife and play with them!
However, Tegenungan Waterfall is definitely a great pick if you are in need of cooling down after spending hours going on a shopping spree. You'll be pampered with an impressive view of a breath-taking green valley along with the cascading water at its center. To get here, it will only take around 15 minutes from the Sukawati market.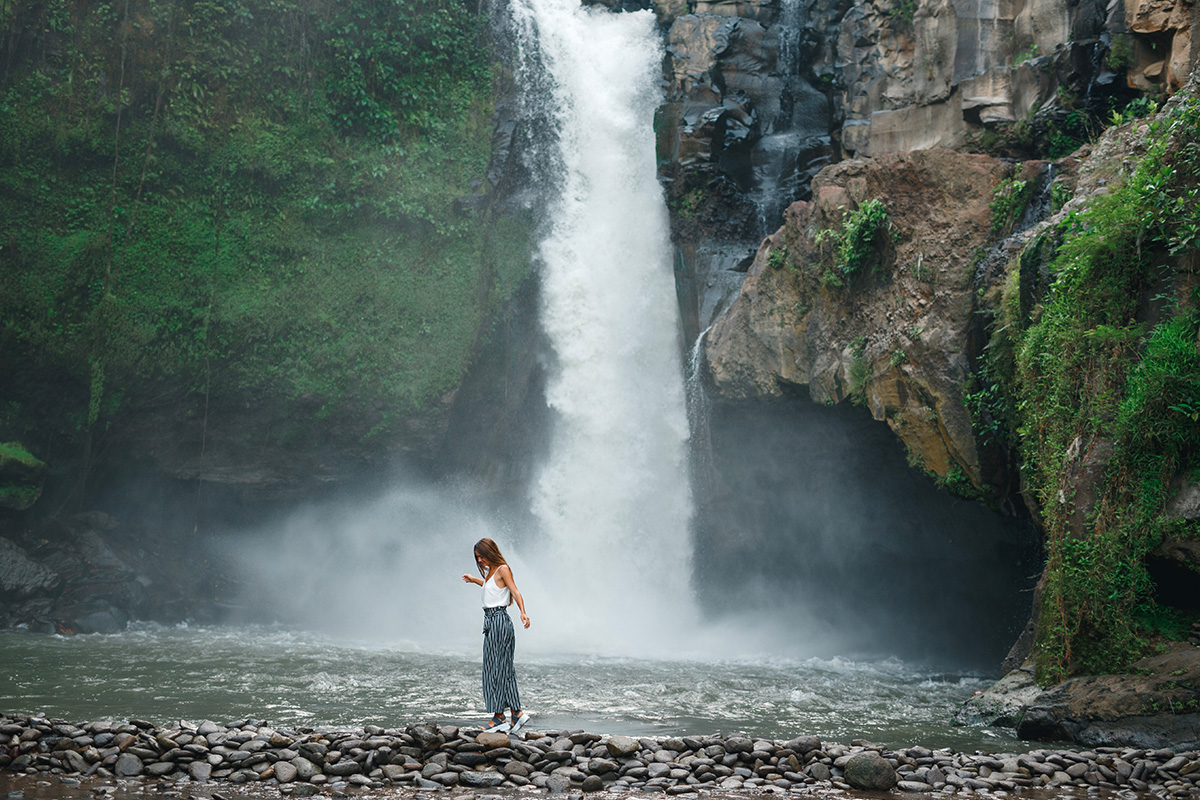 The second area you can discover is the Tukad Pangkung, a place of worship for Buddhists. Here you can observe its Stupa with its stone wall carvings.
If you prefer more natural wonders, then Tegallalang Rice Terrace located about 10 km, is just what you need. Featuring a natural landscape of lush forests, ridge walks, and rice terraces, Tegallalang Rice Terrace is one of Bali's most popular destinations. The site showcases a series of beautifully arranged paddies, which follow the traditional Balinese irrigation system called "subak". You can easily reach this site with a 20-minute drive from Campuhan Ridge Walk, Ubud.
How to get there
The best way for you to reach Campuhan Ridge Walk, Ubud, is by renting a car or motorcycle. Since it's strategically located in Ubud, it won't take you long to get to this destination. It's about an hour and a half ride from Ngurah Rai International Airport. But from the city of Denpasar, you just need to take a 45-minute car ride. Pretty convenient, don't you think?
Remember to always implement all CHSE health protocols while you're there! This means to keep your distance when you're strolling around the area. Always wear your mask. And don't forget to wash your hands with soap and water.