Bali has been the most evocative and sought-after tourist destination in Indonesia that people desire to jet off to. It shouldn't come as a surprise that Bali is the ultimate destination for every kind of traveler as the island appeals through its natural beauty. Its gorgeous tropical beaches, looming volcanoes, and lush terraced rice fields soothe into serenity. However, no trip to Bali would be complete without immersing yourself in the island's cultural side to get a healing balm for your mind and soul – and the best place to do so is in Ubud, especially Ubud Palace!
The beautiful Puri Saren Agung
Set amidst the valley, with terraced rice fields, beautiful tropical rainforest, and a stream that runs from one end to the other, you will find Ubud – the cultural heart of the Island that steals the hearts of both domestic and international tourists. The serenity, creativity and spirituality that commingles with the people who live in this town, becomes the center of tourist attractions that will give you incredible cultural and spiritual experiences.
Ubud is home to many historical museums and galleries, unique traditions, and handmade handicrafts. One of the places you need to make a stop when traveling in Ubud is Ubud Palace, also known as Puri Saren Agung. Located in the heart of downtown Ubud, this modest palace is a home of Ubud's royal family since the late-19th century and has witnessed the triumph of the Kingdom of Ubud. This palace is now an important historical landmark in Bali and functions as a museum and center of Bali traditional arts.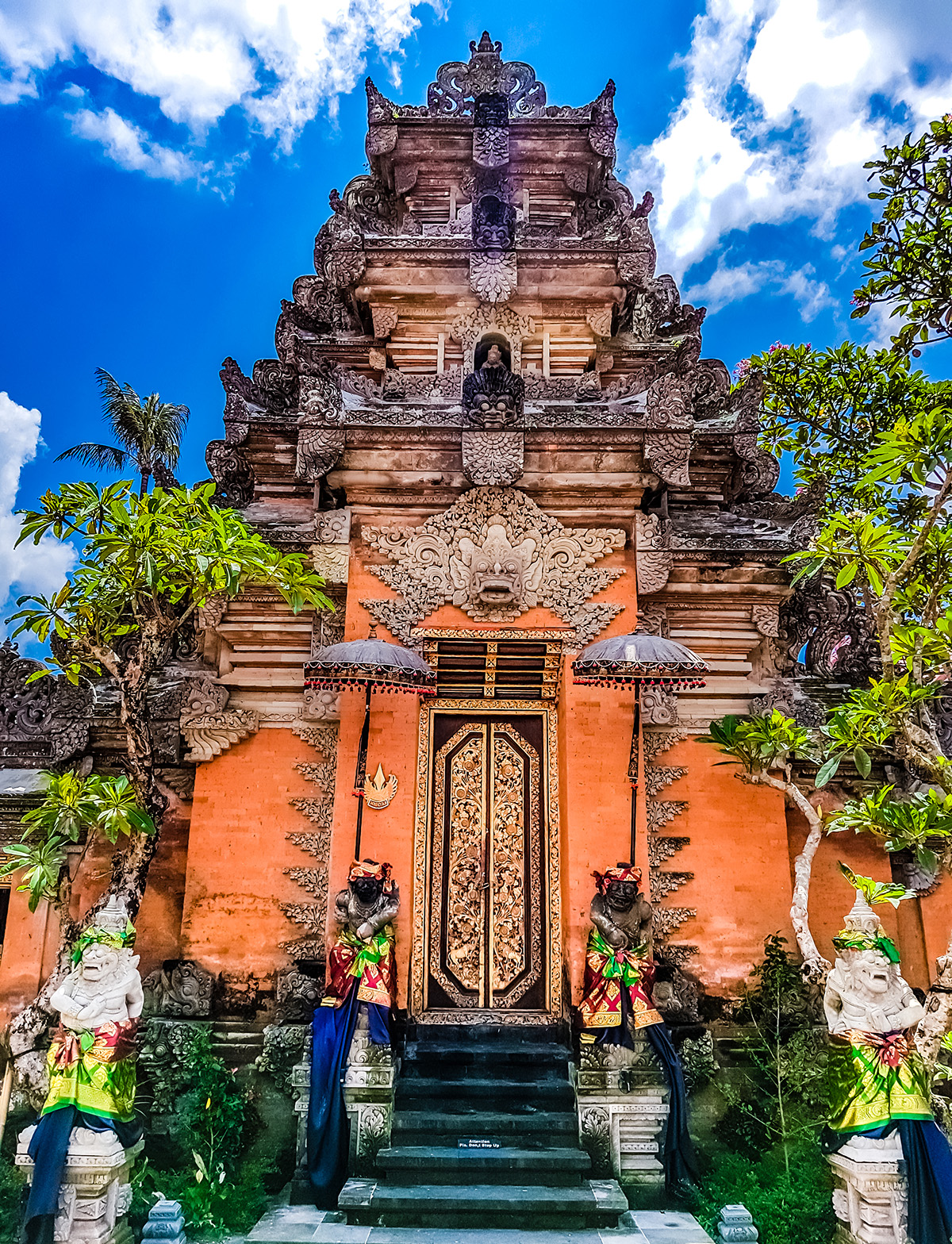 The palace has beautifully crafted buildings with high aesthetic value. The walls and doorways have a distinctive design carved in stone, and of course, there is also a temple inside the palace. You can wander around, explore the buildings and items, and pay heed to the details of every object of the Balinese traditional cultures there – or take some shots for your Instagram as well! The palace is also equipped with an auditorium and a banyan tree as a shelter during the daytime.
If you are keen to immerse yourself more and continue the cultural experience, you can watch the traditional Balinese dance performance at night which lasts around 1.5 hours. The Palace starts to open from 08.00 AM – 06.00 PM, while the traditional dance performance starts from 07.30 PM – 09.00 PM.
How to Get There
The Ubud Palace is located in the town center of Ubud, Jl. Raya Ubud No.8, Kec. Ubud, Gainyar, Bali – only 2-minute walk from Ubud Art Market. If you want to have the best option with the most comfortable trip to go there, you can rent a private car. However, if you'd rather travel by motorbike, you can rent it too with a cheaper price indeed.
If you want to go straight to this palace from Ngurah Rai International Airport, the travel time is approximately 1 hour by car. If you go from Badung, it will require you around 35 minutes-drive away. However, driving from Gianyar will only take you around 25 minutes to reach this palace.
Things to do nearby
Right at the front of the palace, there is a traditional market you can pay a visit to called Ubud Art Market. It is a place where you can find souvenirs, paintings, antique gifts, house wares, handicrafts, and much more to bring back home for your friends and family or simply for your physical mementos.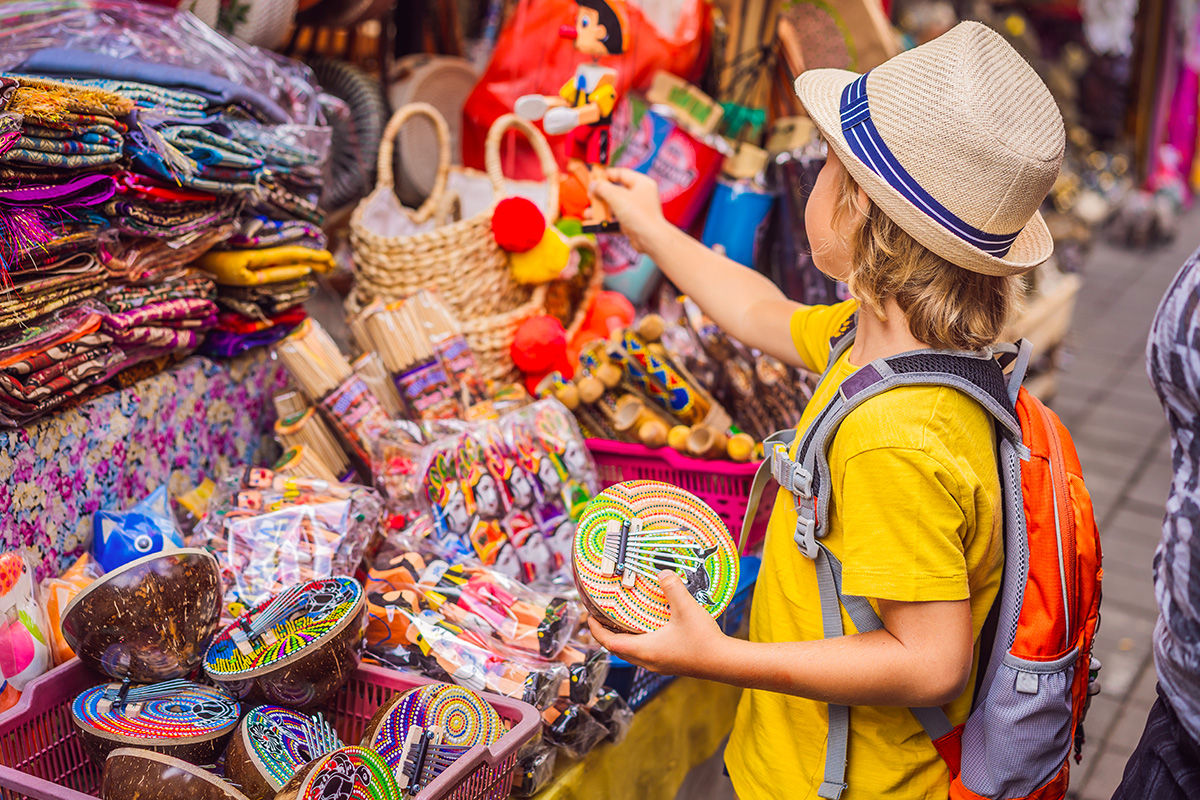 While you are there in Ubud, you can deep dive more into Balinese culture and its spiritual traditions, you can pay a visit to the well-known Sacred Monkey Forest Sanctuary. This is not a usual monkey spotting area nor the typical sanctuary and natural habitat of the Balinese long-tailed macaques, it's much more than that. It's the cultural and spiritual complex for the local community designed with Balinese philosophy Tri Hita Karana (Three Causes of Well-Being) that consists of harmony with God, People, and the Environment. There are temples, lush forests, and of course hundreds of monkeys in this 27-acres area.
Another exciting place you can opt to visit nearby is the Campuhan Ridge Walk that is only a short walk from Ubud Palace. This hidden gem of Ubud will pamper you with a rewarding experience and peaceful escape – the walkway will take you up and down a ridge with mesmerizing views of palm trees and rice fields. While visiting this place is always good at any time, the best time to visit is in the morning to catch the glorious sunrise. A perfect start to your day!
If you want to have something more laid-back in Bali and are keen on exploring the rich culture of Balinese people and its strong cultural traditions, heading to Ubud Place is the ultimate option. However, amidst this situation, be sure to follow health and safety protocols to avoid the spread of Covid-19 by keeping your mask on, keeping physical distance, and regularly washing your hands with soap or hand sanitizer!