Monument marking Balinese history
Looking for some cultural excitement in Bali? Bajra Sandhi Monument is the perfect place! Located in Denpasar, this majestic site sits at the heart of Bali. This historical landmark was built in 1981 by Ir. Ida Gede Yadnya, to commemorate the spirit and bravery of the Balinese people as they struggled to gain independence from invaders.
As you step in the area, trees and lush greenery warmly greet you. This site offers about 13.8 hectares of sightseeing fun! Once your eyes sight the 4,900 square meter monument, you'll notice the site's Balinese architectural design. The monument is actually closely connected to Hindu philosophies and independence symbols.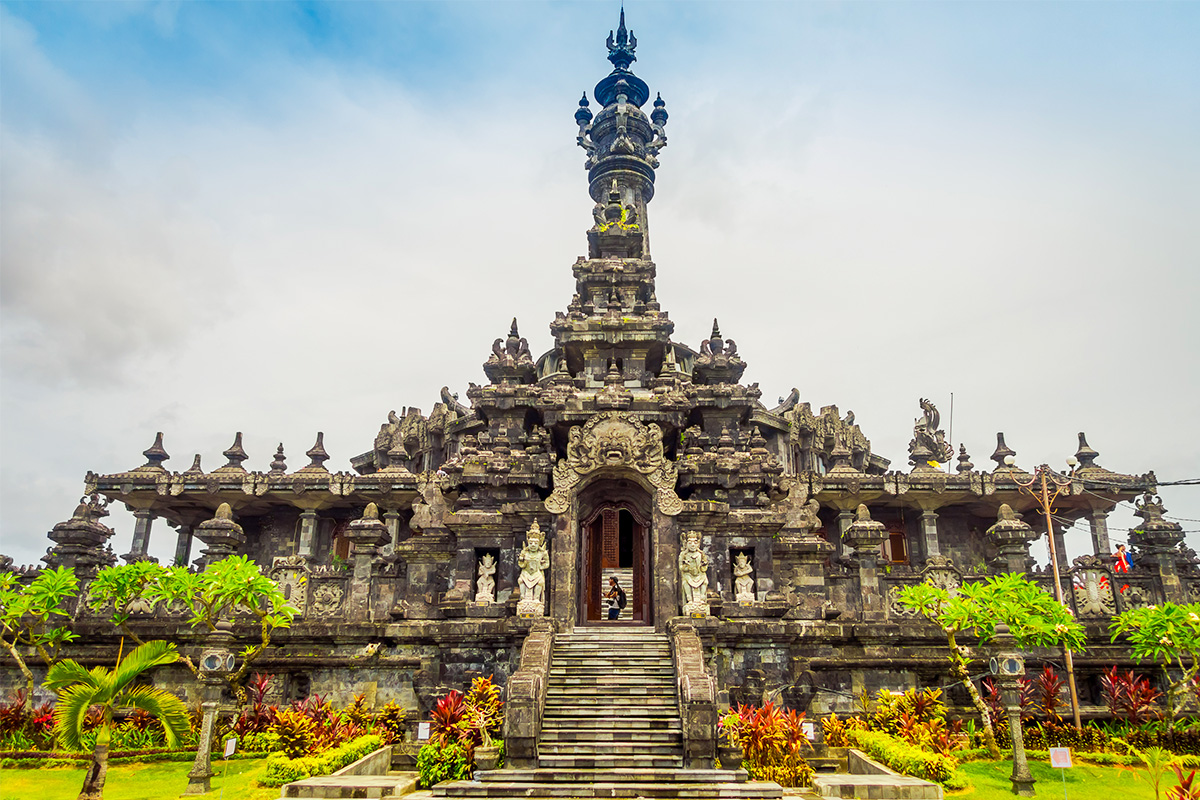 When you're there, try and notice the stairs leading to the main door of the Bajra Sandhi Monument, and numbers of the pillars, and the height of the monument. There are actually 17 steps leading to the main gate, 8 pillars inside of the monument, and the monument stands 45 meters tall. This symbolizes Indonesia's Independence day, 17 August 1945.
Here you can view the photographs of the Balinese people struggling to protect their land from invaders. Many of these images also showcase the island's ancient kingdoms. There are dioramas you can discover, presenting historical eras in Bali.
On the basement of the monument, there is a modern museum called Interactive Art Museum (IAM) BALI. This is popular interactive museum that features 3D arts, optical illusions, and special-effect rooms.
From sightseeing and learning about Balinese history to enjoying modern arts, there's much to do here at Bajra Sandhi Monument! Be sure to visit when you're around the Denpasar area!

Things to do nearby
If you still want to get a closer look at Balinese history, you can learn more at Bali Museum. It's just around 3 km away from Bajra Sandhi Monument. Unlike other museum places around the area, this site offers historical art objects. You can learn Balinese history and culture. Walkthrough the times of the island of gods from prehistoric to present times!
There are plenty of other spots for you to enjoy around Denpasar! One nearby place you can visit is Cultural Village Kertalangu, just a 15-minute drive from the historical monument. This site offers a refreshing landscape of foliage and rice terrace. There's also a peace monument that you can glance at. Uniquely, this monument was built by independent countries as their support for world peace. Nine religious symbols can also be seen on this landmark.
You can expect to explore a lot here. Besides sightseeing the peaceful symbols and atmosphere at Cultural Village Kertalangu, you can also watch traditional dance performances, such as Tari Kecak, Tari Barong, and Joged Bumbung. Stunning Balinese handicrafts are showcased here too! If you're lucky, you might even see the process of making those beautiful art pieces!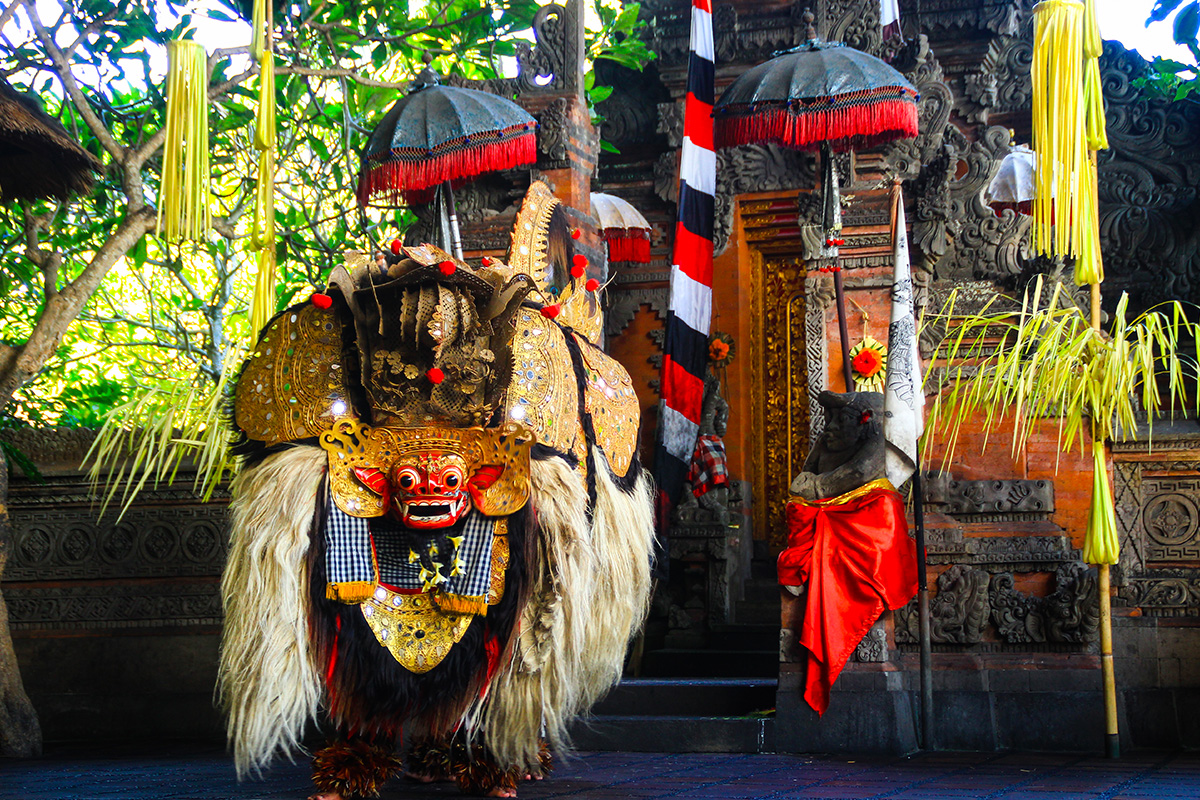 After learning the amazing culture and history of Bali, you can take a step back and relax at Sanur Beach. Located just about 5.5 km away, this spectacle offers the best spot for sunrises. Stroll the boardwalk and view the beautiful coastline. While you're there, you can buy your favorite snacks and drinks for your scenic day.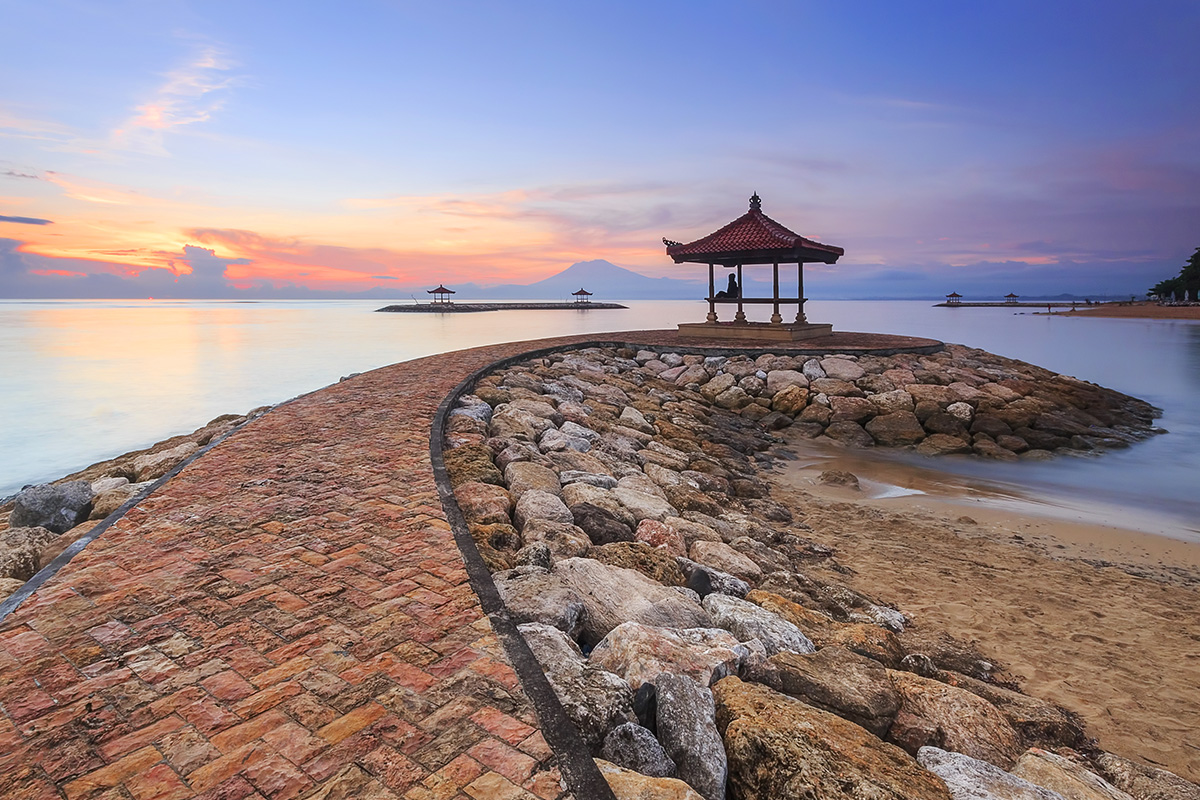 How to get there
To get to this monument, you can easily rent a car or motorcycle. It will only take around 30 minutes from Ngurah Rai International Airport. From the city center of Denpasar, it's only an 8-minute drive. You can even walk or cycle here if you want to stroll around the area. It's just about 3 km from the city center.
Whichever way you choose to explore Bajra Sandhi Monument, one thing you must keep in mind is the Cleanliness, Health, Safety, and Environmental Sustainability health protocols. This means you must always wear your mask, keep your distance during your travels, and always wash your hands.