There are endless wonders that you can unveil in Bali. In the south, you can find numerous luxurious tropical resorts and mesmerizing beaches. To the north, you'll be able to see the sight of black-sanded beaches and luscious forests. The west of Bali is home to the island's national park, housing a wide variety of exotic animals. Go towards the east, and you'll find several outstanding temples. And if you're looking for exciting tourist attractions, the center of Bali can be a perfect spot for you. Turns out the wonders aren't only found within the island. Not too far from Bali, there lies a hidden paradise that packs a myriad of otherworldly marvels. Say hello to Nusa Penida, a small lovely island located off the southeastern coast of Bali. Curious about all the things that this island offers? Let's check them out below!
Bali's Picturesque Neighboring Island
Initially, Nusa Penida was often ignored by travelers. However, things have changed for the better these days. Right now, Nusa Penida gathers a lot of interest from domestic and international travelers alike, thanks to the rapid development of tourism on the island. Nusa Penida itself is filled with a great number of breathtaking attractions. Here, you can explore the stunning vast highlands and roam around the spectacular beaches decorating the edges of the island.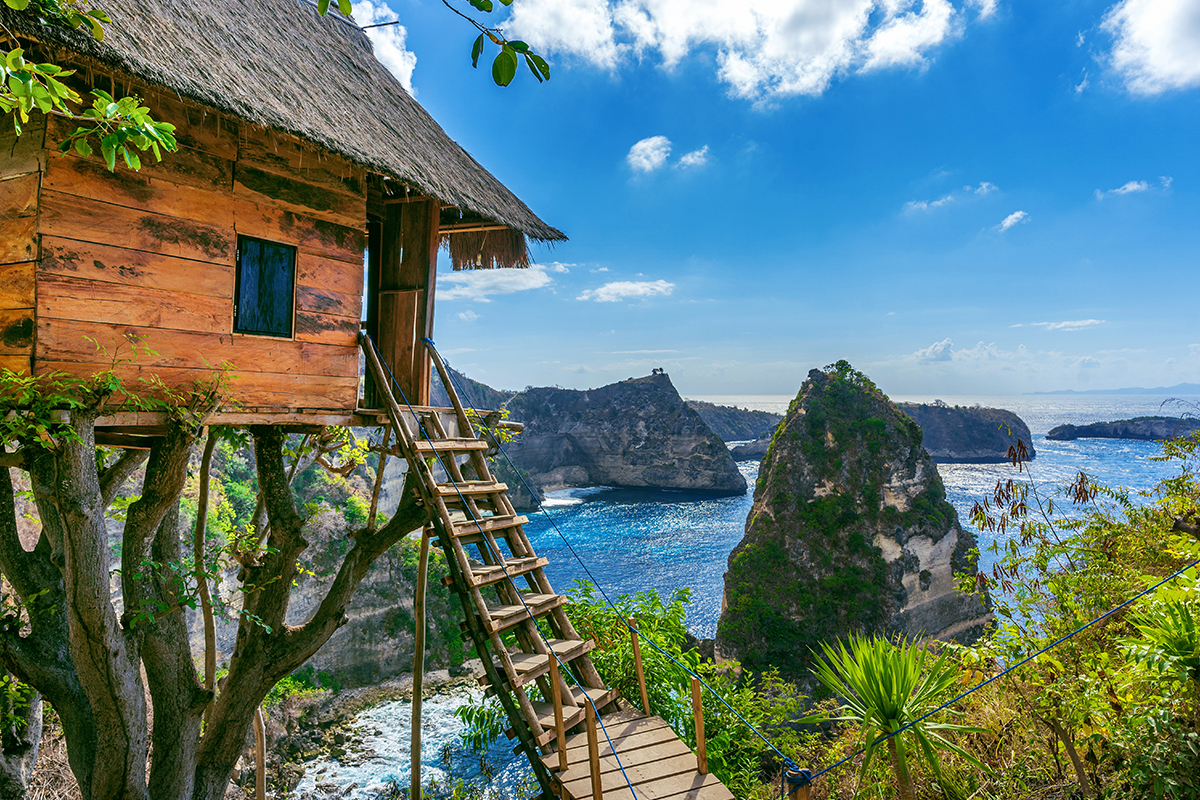 Beyond the hills and beaches, you can also witness the fantastic marine life inside the pristine seas encircling the island. The coral reefs around Nusa Penida are well maintained and house some of the most unique sea creatures in the whole world, providing a special experience for divers and snorkelers. All in all, those who favor nature sightseeing will totally be pleased to set foot upon this tiny paradise.
What to do
As you set your foot on Nusa Penida, there are several exciting destinations waiting to be discovered. One of the most well-known tourist attractions in Nusa Penida you have to visit is Broken Beach, a magnificent cove featuring an eye-catching turquoise pond located in the southwestern tip of the island. Also known locally as Pasih Uug, the name was coined from the giant tunnel found in the wall of the cove, which was formed due to centuries-long abrasion.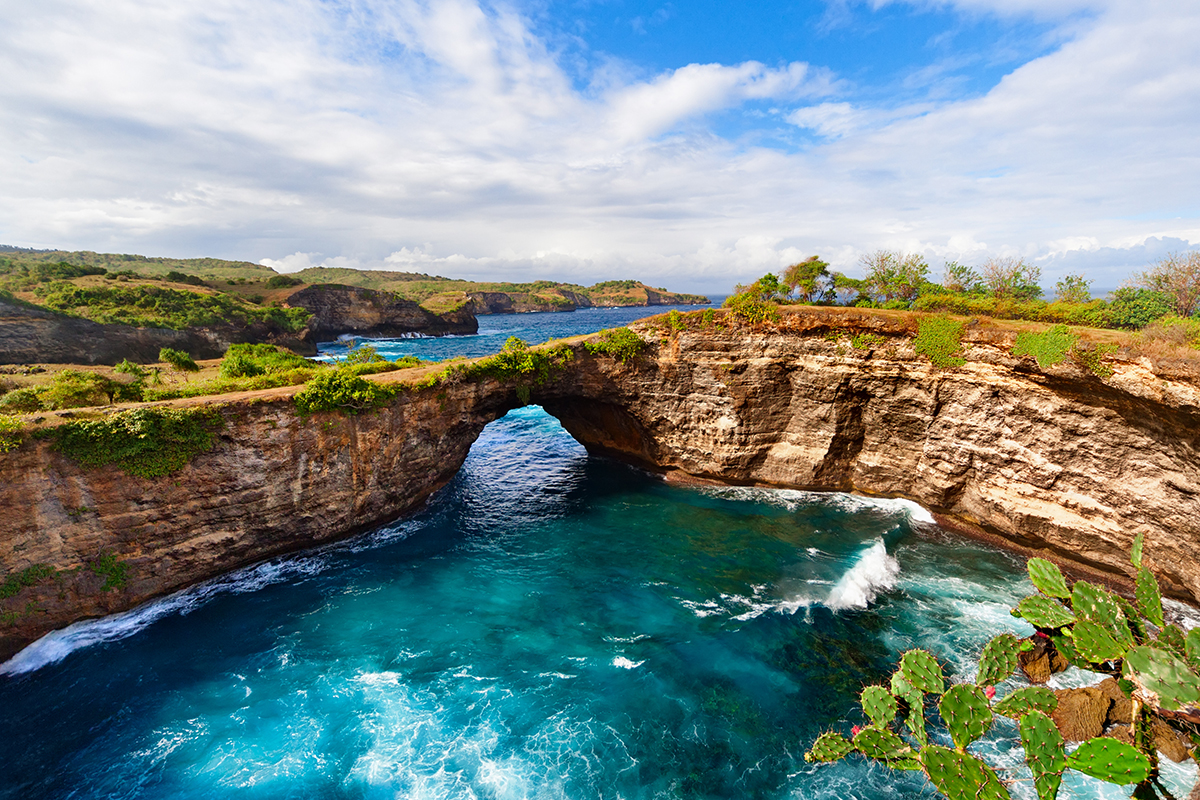 Around Broken Beach, you'll be able to capture plenty of amazing pictures, thanks to the cove's marvelous landscape. Other than the cliff's enchanting scape and its lush surroundings, from this cove, you can also witness the distant open sea which definitely will be stamped into your memory forever.
After having fun taking a bunch of lovely pictures, now it's time for you to take more pictures around another gem of Nusa Penida, located about three kilometers to the southeast of Broken Beach. Known as Kelingking Beach, this place features a truly unique landscape. Seen from the heights, the beach features vast beautiful sands swept by captivating waves.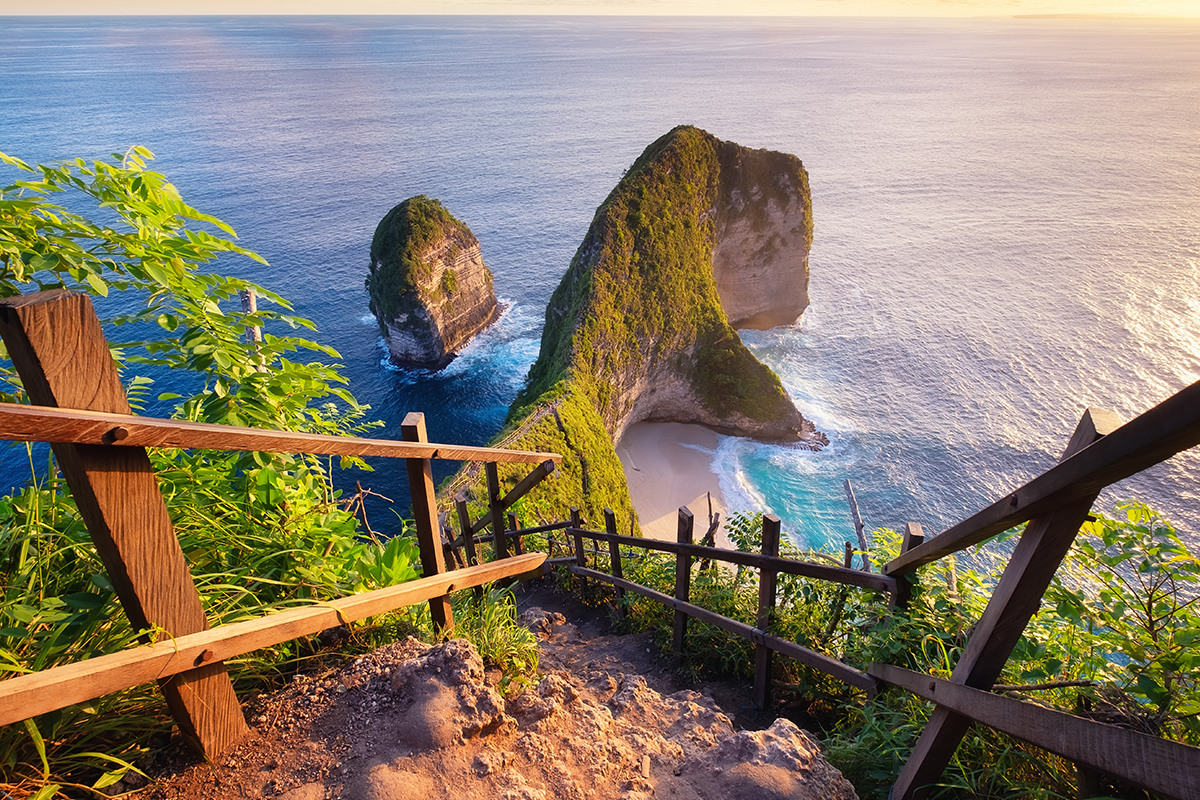 The cliffs near the beach also resemble a T-Rex with its mouth open. The landscape of Kelingking Beach is adored by countless travelers around the world. According to Money.co.uk, there are about 338.000 photos featuring this beach on Instagram, cementing Kelingking Beach as the Most Instagrammable Beach in 2021.
Having enough pictures of the charming coastlines on the edges of Nusa Penida? Then, head over to Teletubbies Hill, a vast open green hill situated about 11 kilometers to the southeast of Kelingking Beach.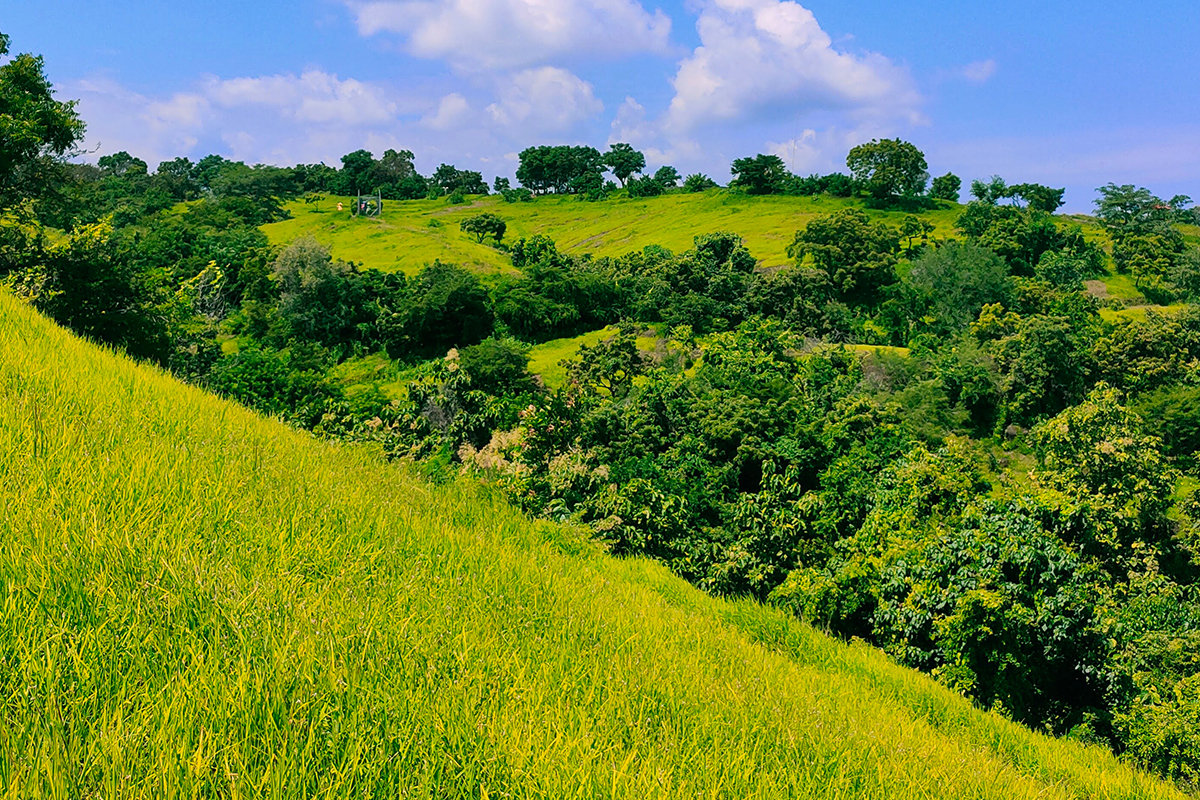 Named after the famous children's show, this place is worth a stroll if you're on a hunt for excellent photo spots. The vibrant shades of Teletubbies Hill are perfect for any kind of photoshoot, whether it's selfies, group photos, or wedding photos. The peaceful atmosphere around the hills can also ease your mind, making the place even more phenomenal.
How to Visit
The only way you can reach this amazing island is by taking sea transportations. Below are the available sea transportations you can take from Bali to reach Nusa Penida.
● Fast boats from the piers of Sanur, Kusamba, Pesinggahan, or Padangbai. Other options include taking a traditional boat, which has a lower price point.
● A ferry (Roro Nusa Jaya Abadi) departing from Padangbai.
● Traditional boat or canoe from Kusamba pier.
● Cruise ships departing from Benoa Bay.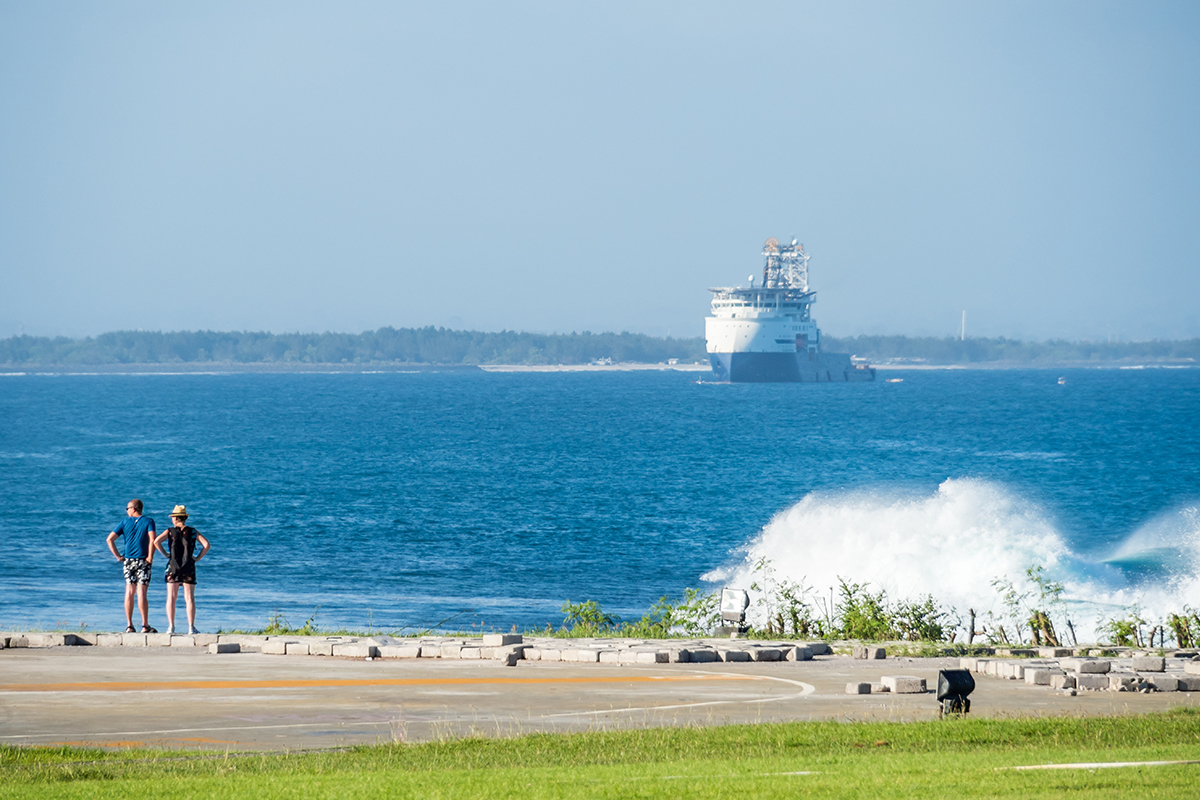 Once you've arrived on Nusa Penida, it is recommended for you to rent a car with a trusted driver to make your cruise around the island feel more comfortable.
There are many other gems you can unveil in and around Nusa Penida. Indeed, the island offers a unique experience for those who are seeking a new place to visit while staying in Bali. As you look for other spots to visit in Nusa Penida, keep yourself informed about the CHSE (Cleanliness, Health, Safety, and Environmental Sustainability) protocols, which include wearing a mask, keeping your distance, and washing your hands with soap regularly.