The largest traditional market in Bali
Visiting Bali is never complete without some shopping spree! Badung Market is your must-go spot to do just that! This largest traditional market lies in the island's busiest city, Denpasar. It offers a wide range of items, from essential everyday products to Balinese souvenirs. Explore its 4-floor building, to buy food, fabrics, and try some tasty treats!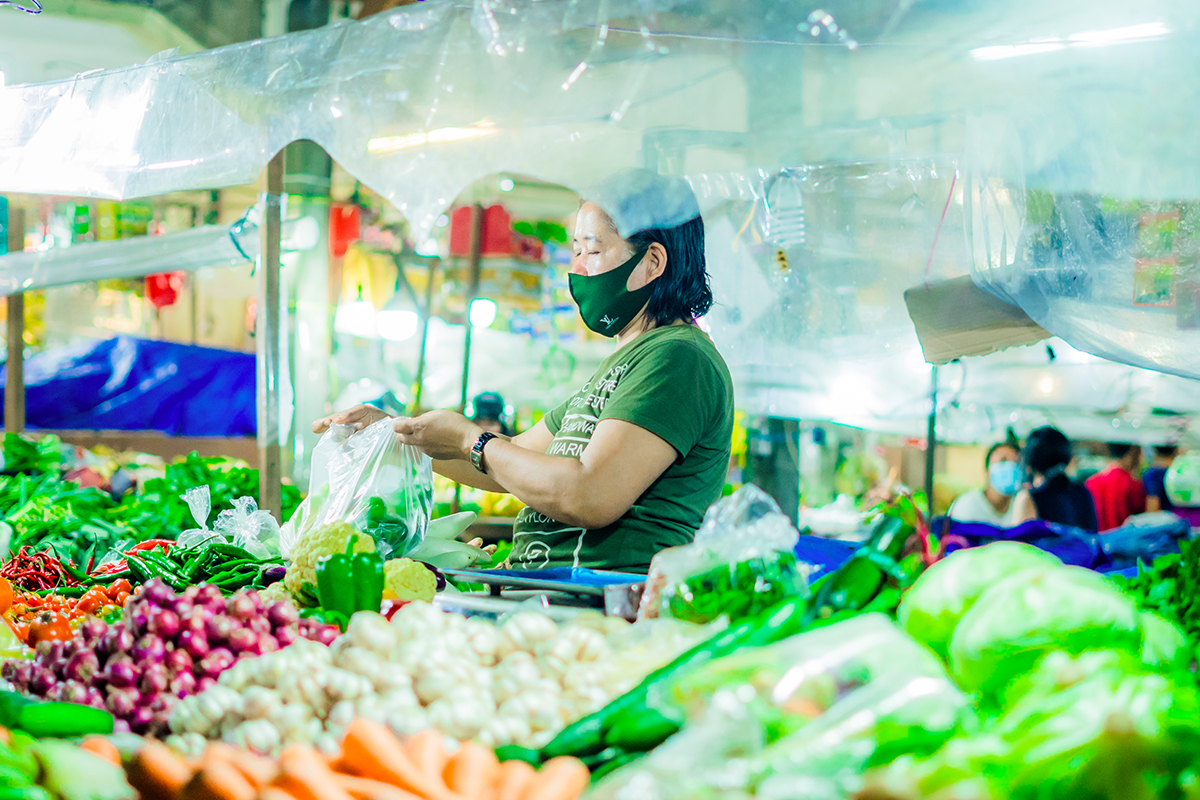 The best part about Badung Market is its modernization! Unlike other traditional markets around, this site offers non-cash payments. Just scan a QR code, and complete your payments! There's even a spot for children to play, complete with its recreational and educational facilities. Another cool thing about this place is its 18-wifi spots you can use while you're shopping!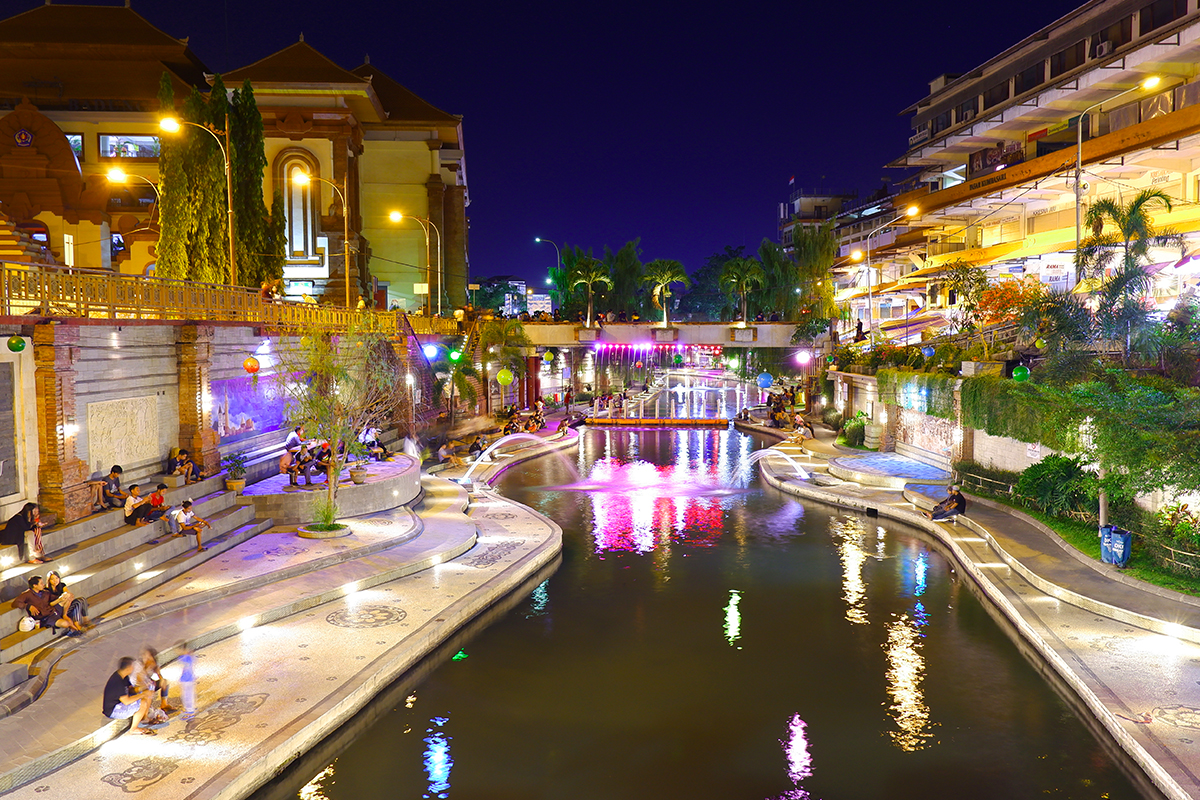 Explore the hustle and bustle of a traditional shop in Bali. And see the vibrant culture that the island of gods has to offer!
Things to do nearby
Just a walking distance from Badung Market lies another famous shopping area: Kumbasari Art Market. Here you can discover more intricate local products, specifically its handicrafts, Balinese hand weaving textile, and paintings.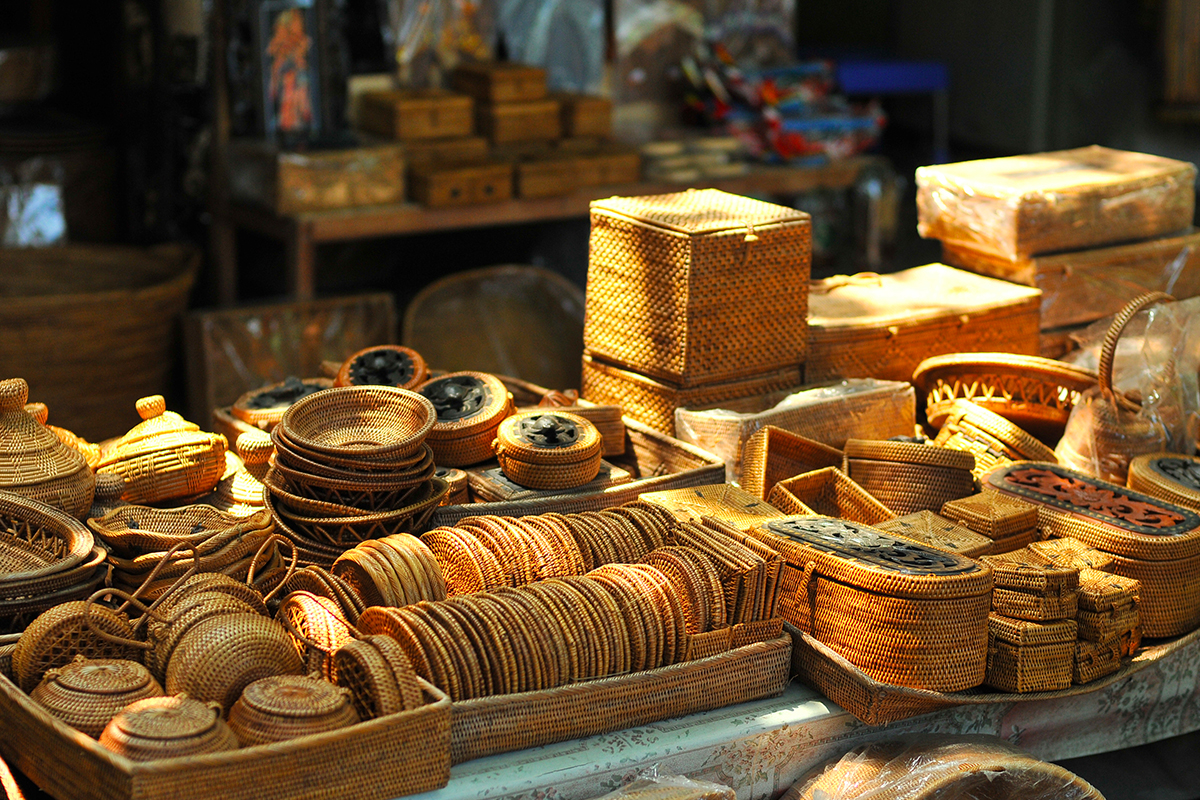 In the morning, this area showcases fresh produce, but by noon, numerous colorful souvenirs are laid out for you to see. You can stroll around the area to observe how beautiful Balinese artworks are. Be sure to visit here to do some shopping; it's just 260 meters away!
Cultural Village Kertalangu, around 20 minutes from Badung Market, is a great tourist attraction for cultural activities. The area offers around 80 hectares of rice cultivation, in the middle of Denpasar City. It is used for land conservation, namely for recreation, education, and research.
You can enjoy the lush greenery this village offers, a place to relax amongst the island's busy streets. While you're there, try their traditional snacks and herbs. You can also learn to make crafts, do horseback riding, and take a culinary tour around the area. It's a cultural experience of a lifetime!
Another spot to immerse yourself in Bali's culture is Bajra Sandhi Monument, about a 9-minute drive from the iconic market. With an estimated total land of 13.8 hectares, there's plenty of exploration places here!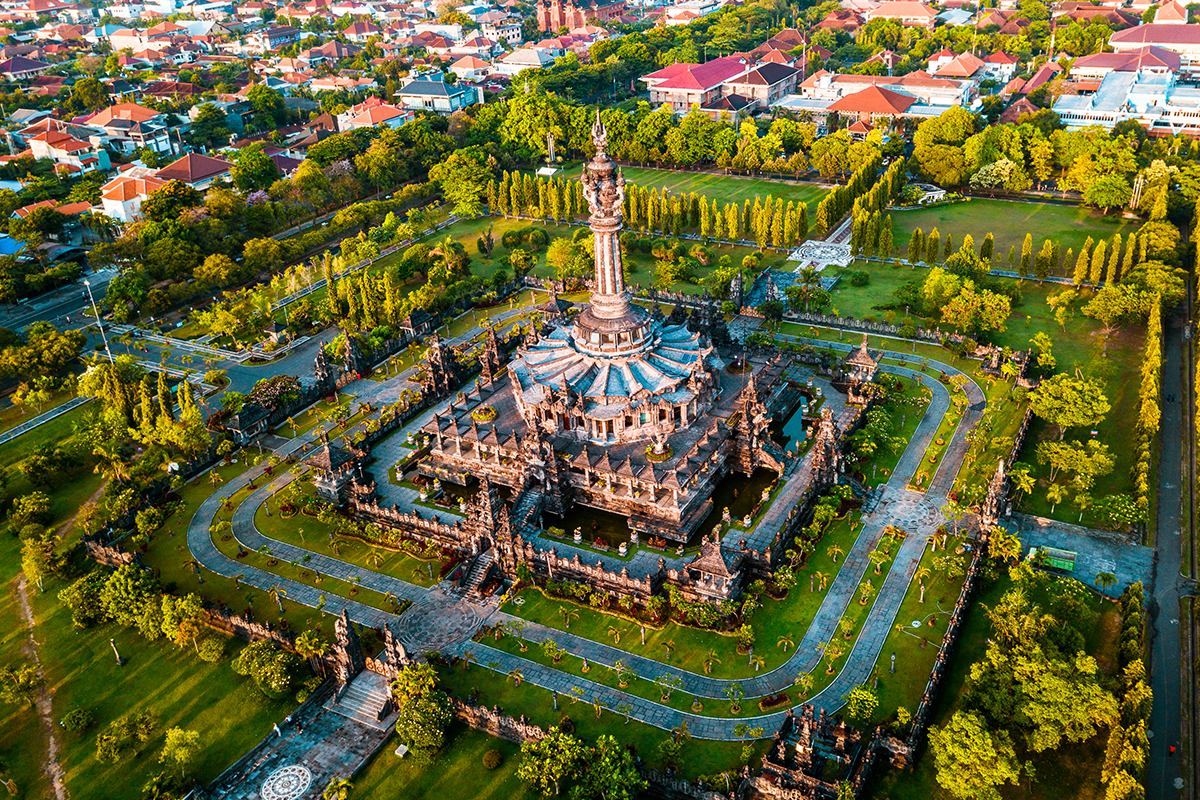 Entering this majestic place, you'll be greeted with lush greenery, a garden, and around a pond. This monument also showcases philosophical teachings of the Hindu religion and illustrates Indonesia's Independence day within its architectural designs. This is because there are 17 steps leading to the main gate. 8 pillars inside of the monument. And a 45-meter height of its great pillar. This represents Indonesia's Independence day, 17 August 1945.
Besides that, the exhibition room is often used as well for different, showcasing photograph galleries and art paintings. Sounds pretty cool, right?
How to get there
You can easily reach Badung Market by renting a motorbike or car. It's only around 30 minutes drive away from Ngurah Rai International Bali Airport. You can even walk to this traditional market from the center city of Denpasar since it's just 2 km away.
Regardless of how you travel to this shopping center, it's essential to implement the CHSE (cleanliness, health, safety, and environmental sustainability) health protocols. Keep your distance while you're out and about. Always wash your hands with soap. And last but not least, keep wearing your mask.