Ubud is a beautiful destination in Bali filled with so many amazing spots you can explore such as the ancient Goa Gajah, the scenic Campuhan Ridge Walk, or the amusing Monkey Forest Sanctuary. Little did you know, there existed a hidden gem secluded among the small lush forest near Ubud in Tegallalang, situated in a humble village. Be prepared to be taken aback by the stunning Manuaba Waterfall! Located in Kenderan village, Tegallalang, in the east of Tegallalang main road, the waterfall can be found near a small temple called Pura Griya Sakti Manuaba. Unlike any other known waterfalls around Ubud, Manuaba Waterfall was first opened not too long ago in 2019 and is still rarely touched by travelers. In addition, Manuaba Waterfall is also situated nearby numerous fantastic tourist attractions that you should definitely check out as well!
Refreshing natural beauty
Come over and sink into the calming atmosphere of Manuaba Waterfall! The small yet charming waterfall is surrounded by fertile tropical greeneries which can soothe the eyes. The peaceful sound of nature overheard around the place further complements the dazzling view of the waterfall. The locals of Kenderan village believe that the waters of Manuaba Waterfall possess a special quality to strengthen your body and soul. The water that flows from the waterfall is also believed to be blessed by the ruler of Lake Batur according to the locals. It's very easy to reach Manuaba Waterfall from Kendaran village. There are few signs within the village that will point you to the hidden waterfall. You can also directly ask the locals about its location. Once you have found the entrance, all you need to do is take a small hike down to witness the unseen beauty of Tegallalang.
Things to do Nearby
Other than enjoying the serenity of Manuaba Waterfall, you are also able to roam the vast rice fields around Kenderan village afterward. And if you're seeking to discover more things around the area, there are various spots that you should check out. To the northwest of Manuaba waterfall, you can find the alluring Tegallalang rice terrace.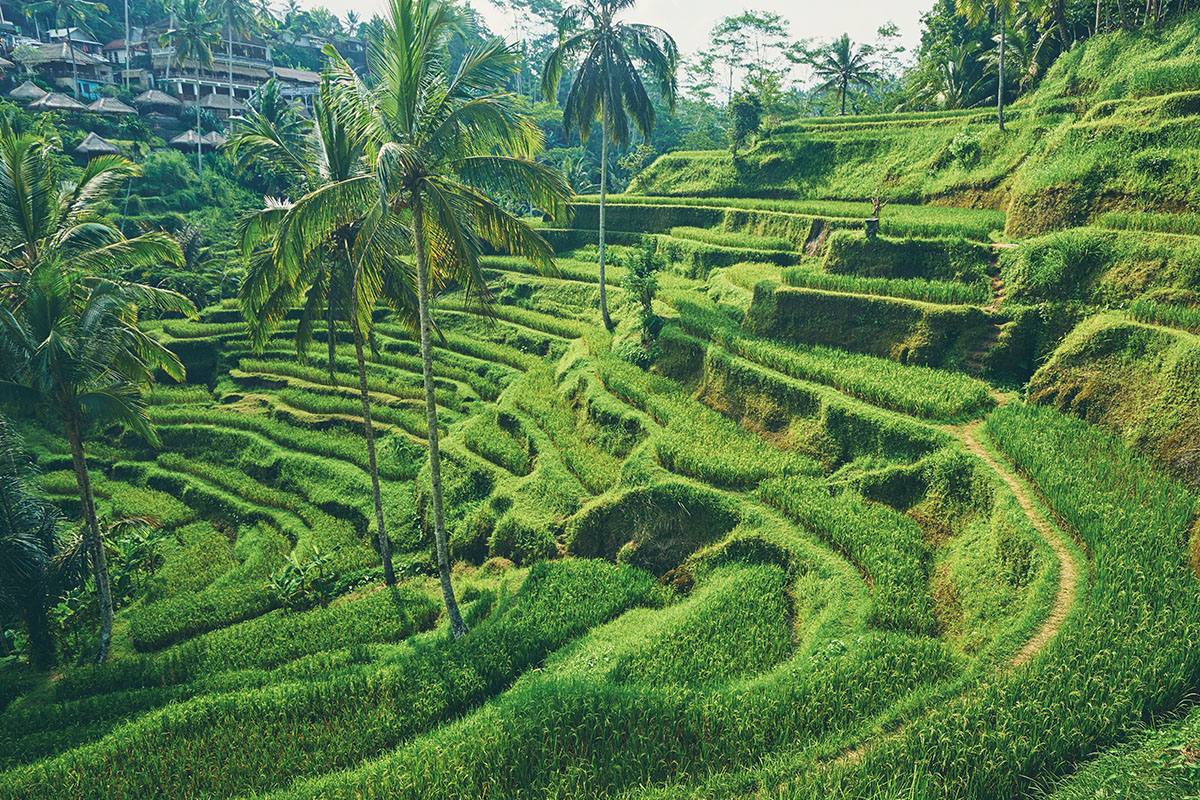 The place is popular among worldwide travelers because of its evergreen terraces. Like Manuaba Waterfall, Tegallalang rice terrace is an excellent spot for winding down as it also offers a quiet and relaxing atmosphere. The enchanting rice terrace was also listed among UNESCO World Heritage sites. Looking out for a fun spot that can be entertaining? Come and visit Aloha Ubud Swing!
Situated around the backdrop of beautiful green rice paddies, the swing offers a thrilling experience as well as an amazing view. Pick a wide range of swings to ride and swing around to truly enjoy the tropical breeze of Bali! Don't forget to capture any best moment you had while hanging around the swing. If you're done having fun at Aloha Ubud Swing, have a sip of a warm local coffee at Alas Harum Bali. Located only a short distance from Tegallalang rice terrace, Alas Harum Bali is a coffee plantation that offers you an experience to taste local-made coffees. Moreover, the place also offers many other activities such as learning the process of making Luwak Coffee. In addition, there are various fascinating photo spots you can find within Alas Harum Bali including seven types of birds nests, a majestic sculpture of a gorilla face, and a mighty sculpture called the Pekak Brayut.
How to Get There
To reach this gorgeous hidden gem, all you have to do is take a taxi or your rented transportation and drive to Kenderan village located in the east of Tegallalang. The place is situated about 7 km to the northeast of Ubud Art Market. Once you arrive at Kenderan village, you need to take a small hike down for a few minutes before you can feast your eyes upon the mesmerizing waterfall.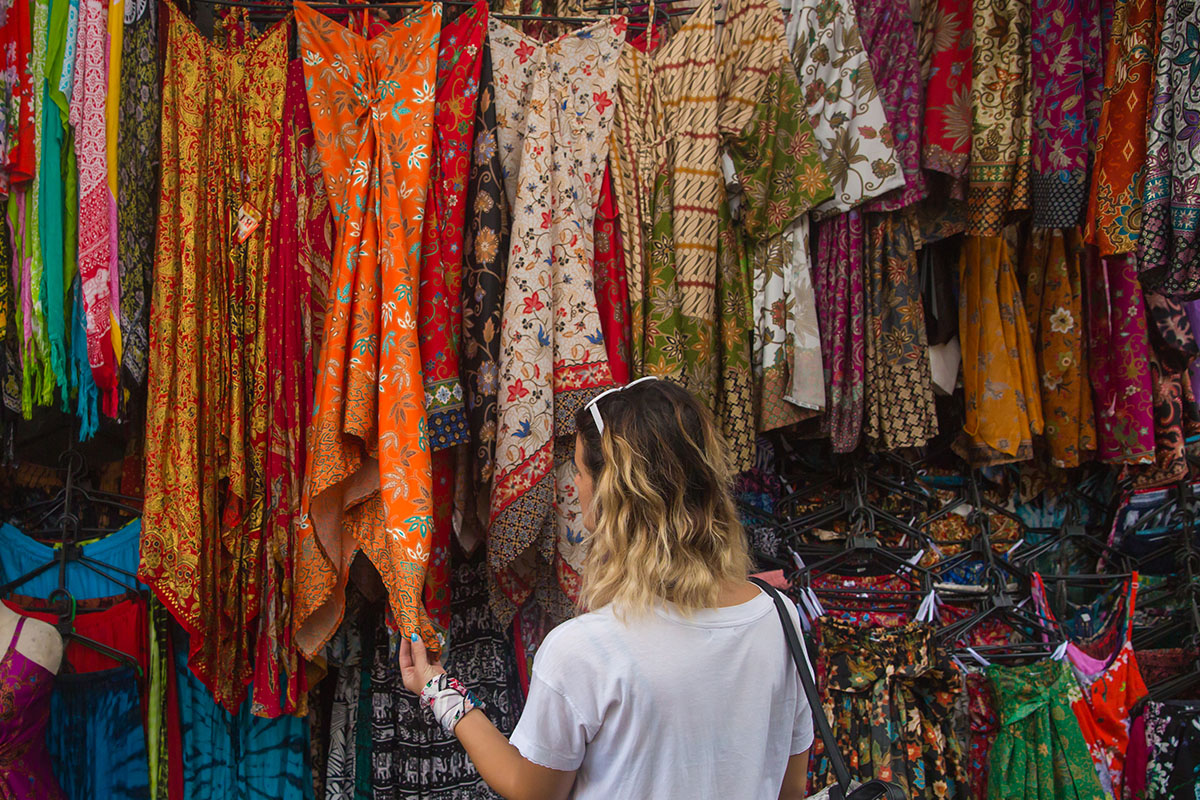 If you're done exploring Tegallalang and still want to further explore Bali, do check out other countless interesting spots you can find on the internet. One thing is for sure, Bali offers a wide variety of places that can satisfy all kinds of travelers. From those who favor relaxing or sightseeing to those who favor adventure or exploration, Bali has it all to satisfy all of your travel desires. When you have reached these amazing places, remember to be as responsible as you can by complying with the existing health protocols, which include wearing your mask in public spaces, keeping your distance from others, washing your hands regularly, avoiding crowded places, and minimizing your mobility. Lastly, remember to always be respectful towards the locals and their beliefs everywhere you travel.