Alternative Options: Mengwi Bus Terminal Station
This is the current situation at Mengwi Bus Terminal Station. The officials coordinate to help all travelers who wish to transfer their departure point to other areas such as Surabaya or Bayuwangi.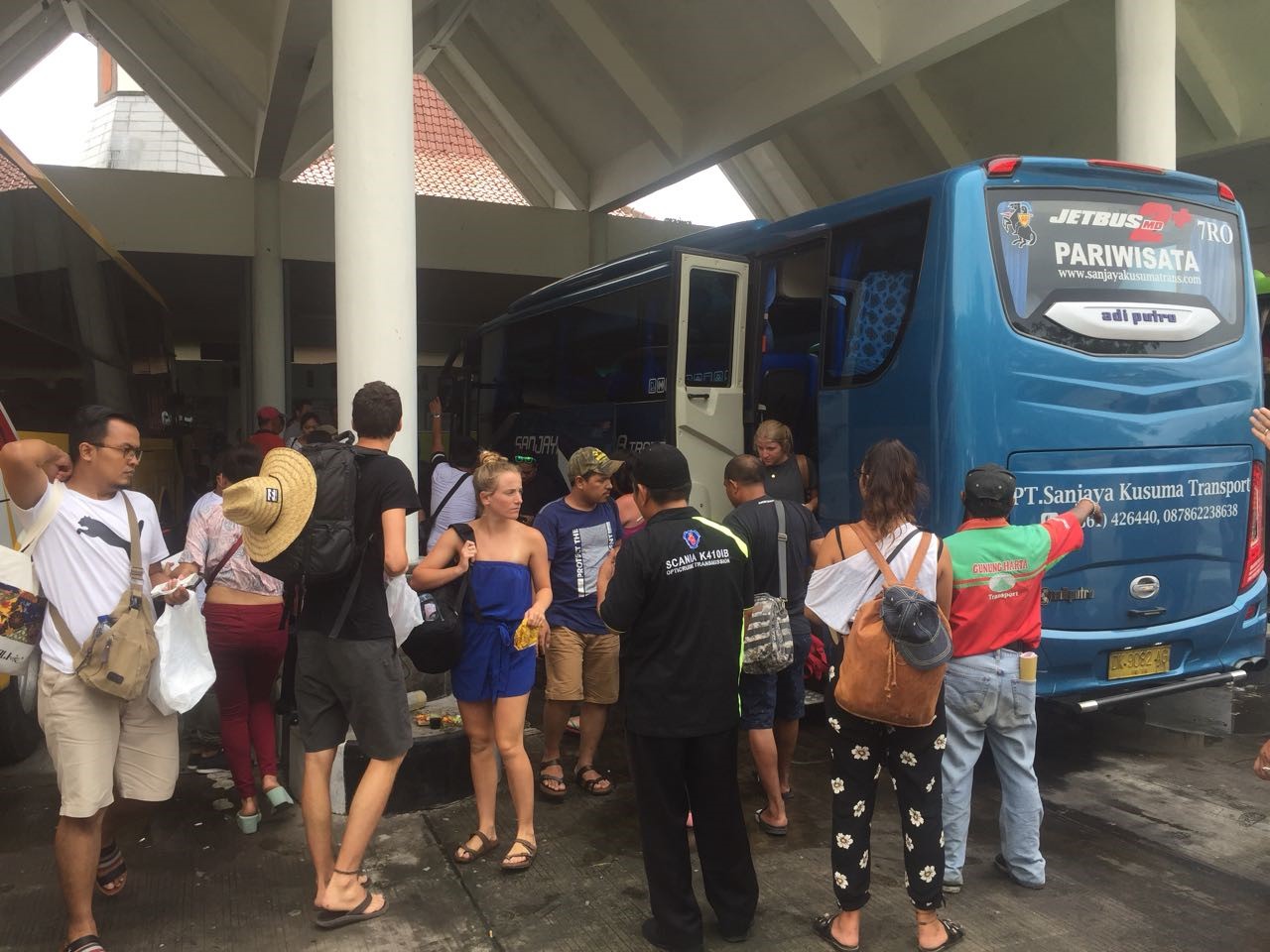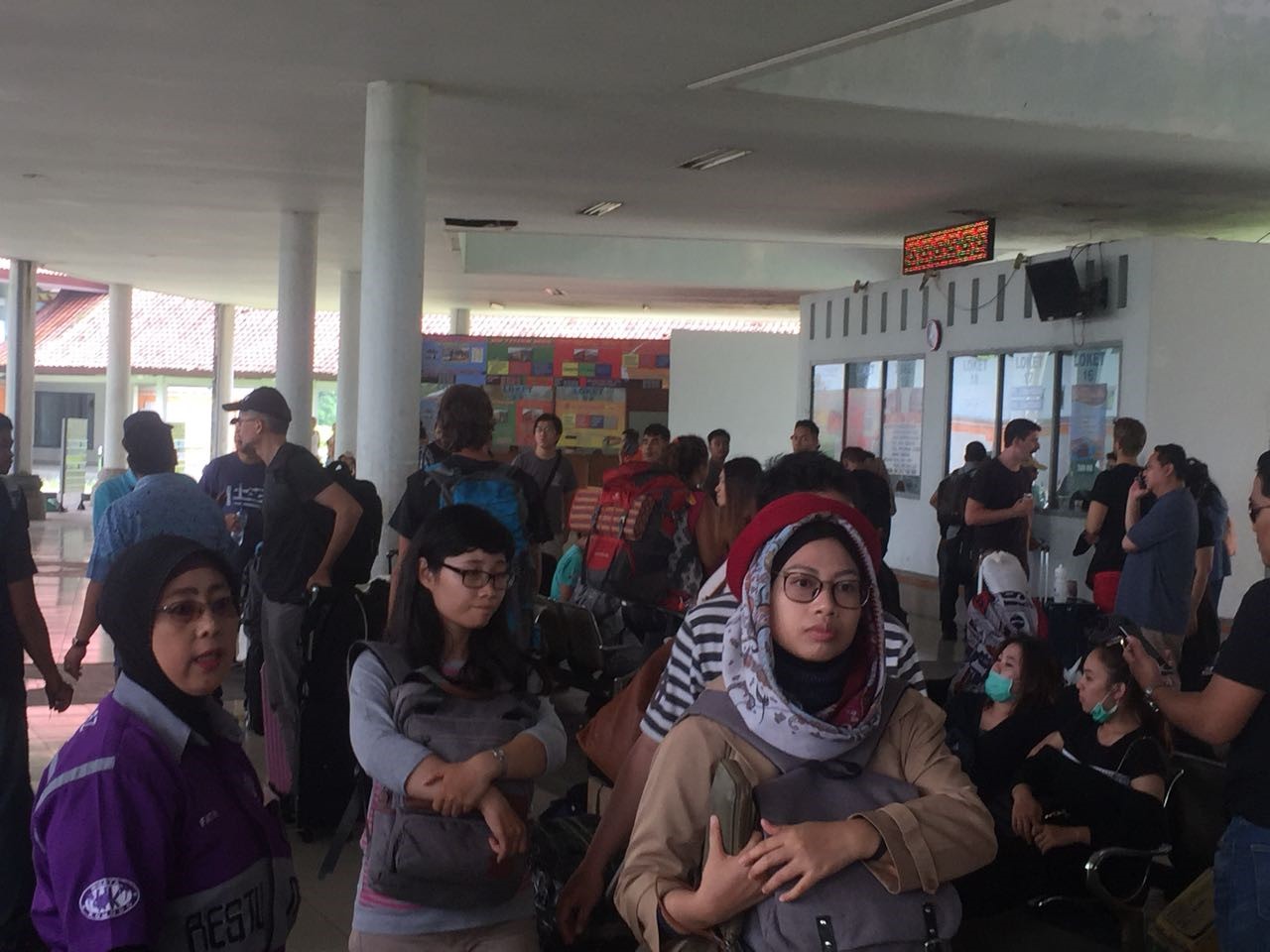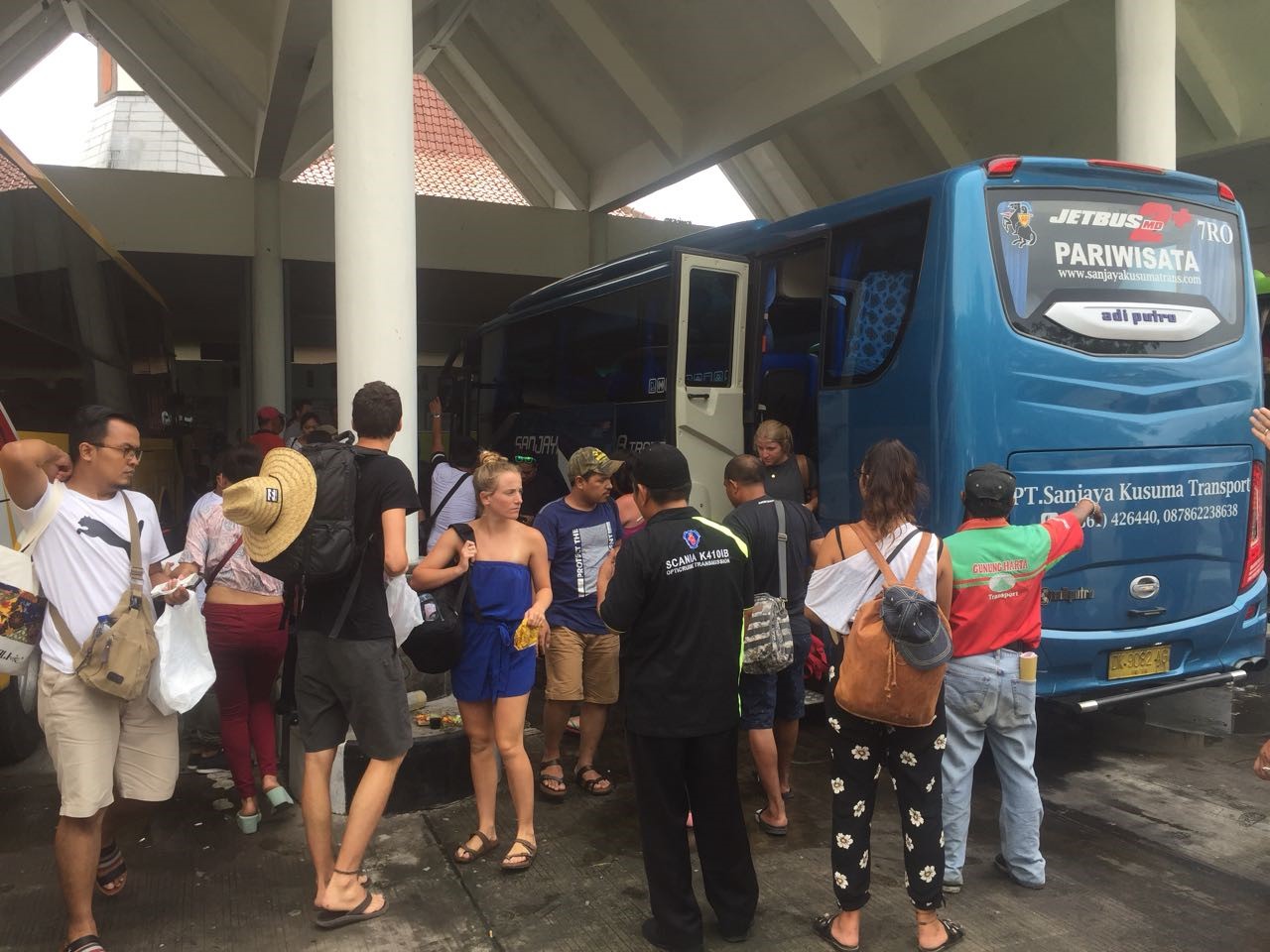 Mengwi Bus Terminal Station has several route options with different rates  to Juanda International Airport in Surabaya (approx. 12 hrs), Adisucipto International Airport in Yogyakarta (18 hrs), Blimbling Sari Aiport in Banyuwangi (6 hrs) and Soekarno-Hatta International Airport in Jakarta (25 hrs). Please contact your travel agents, online vendor or airline service for more information.  
Note: Blimbing Sari Airport, Banyuwangi is for domestic flights only.