The 1st October is World Vegetarian Day, which aims " to promote the joy, compassion and life-enhancing possibilities of vegetarianism". Throughout the world some people refrain from eating meat on sacred-held days. On Good Friday Catholics fast and do not eat meat, while a number of Chinese become vegetarian on two days during the lunar month.
Meanwhile, a growing trend towards vegetarianism has today also developed among the youth. For, to many, vegetarianism is not just not eating meat but it is an inner conviction based on belief and philosophy that has become a lifestyle.
Because Vegetarian Restaurants are not very popular and hard to come by, one does have to search for them or settle for salads, or bland and boring food.
To help you find vegetarian restaurants in a number of main cities in Indonesia, below is a list that cater specifically to vegetarians, offering tasty vegetarian meals :
1 | BURGREENS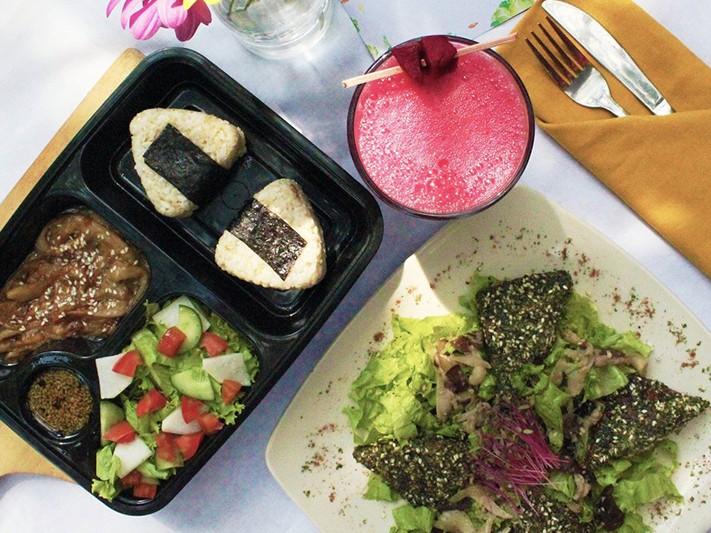 Image by www.burgreens
Tempeh (soybean cakes) burgers, mushroom steaks, zuchinni noodles…Although these may not be tempting to meat lovers but once you take a bite out one of these yummy dishes, you will forget that these are non-meat and realize that besides being tasty and moreover, very nutritious.
Burgreens Bintaro
Songolas Green Space
Jl. Flamboyan No. 19 Rempoa
Jakarta Selatan/Tangerang
Phone: +62 8788 200 5070
e-mail: burgreens@gmail.com
website: www.burgreens.com
2 | COLONIAL CUISINE & MOLECULAR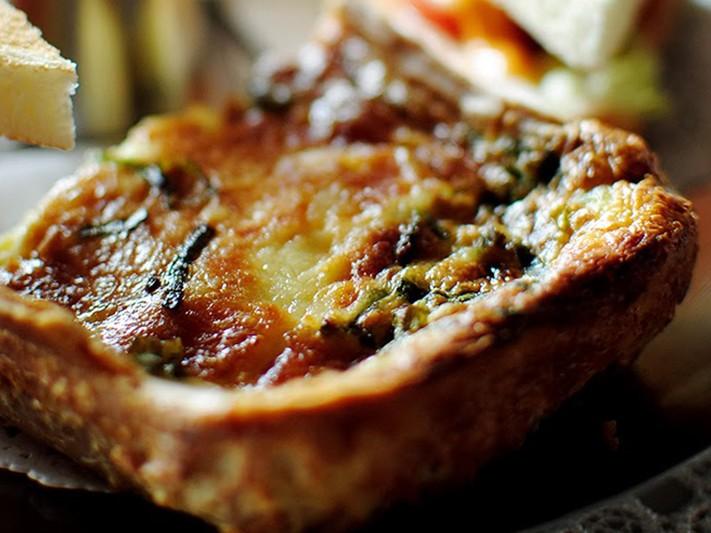 Image by eatandtreats
This "casual fine dining" establishment is nestled in Lippo Mall, located in Jakarta's vibrant Kemang area and serves food with high quality organic ingredients. Here you are also served unique molecular drinks that are hard to find in the city prepared by molecular mixology experts. Although this is not an exclusively a vegetarian restaurant, but an entire page on its menu is dedicated to vegetarians.
Colonial Cuisine & Molecular
Lippo Mall Kemang
Avenue of the Stars – UG-OD-11
Kemang Village
South Jakarta
Phone: +62 21 23580198
Website: www.dharmakitchen.com
3 | VMAD (Vegetarian Madness)

Image by VMAD
This is a former Indian restaurant that has revamped its name, image and menu, nonetheless, keeping to its delicious Indian delights of course, they serve an array of yummy vegetarian options. But, since it started as an Indian restaurant, do sample some of their irresistible Indian cuisine.
VMAD Vegetarian Madness
Jl. Danau Sunter Utara Raya Blok R No. 46 - 48
Sunter, North Jakarta
Telephone: +62 21 651 6075/ +62 21 651 6077
1 | SAKTI DINING ROOM – FIVELEMENTS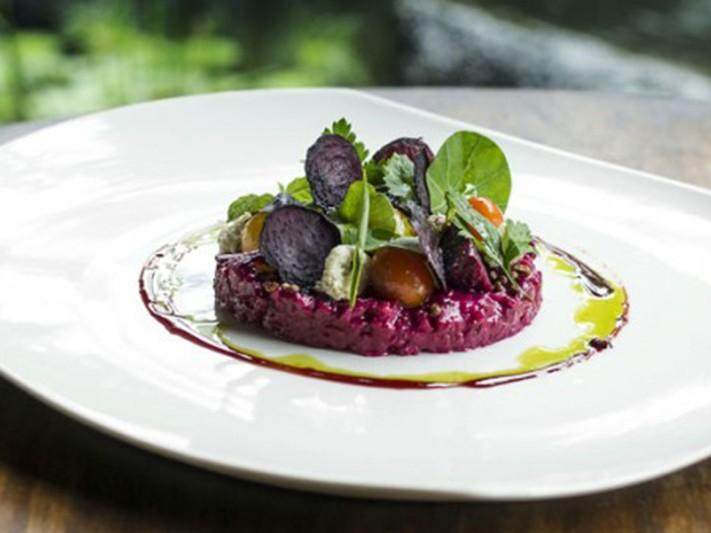 Image by fivelements
Imagine an elegant fine dining restaurant amid lush tropical ponds and gardens. And the best part? It serves exquisite vegetarian food that takes you on an unbelievable journey aimed to nurture the mind, body and soul.
Sakti Dining Room
Fivelements Puri Ahimsa Banjar Baturning,
Mambal, Bali 80532
Phone: +62 361 469 260 / +62 361 469 206 / +62 821 46587975
e-mail: contact@fivelements.org
Website: http://www.fivelements.org/en/cuisine/sakti-dining-room

2 | EARTH CAFE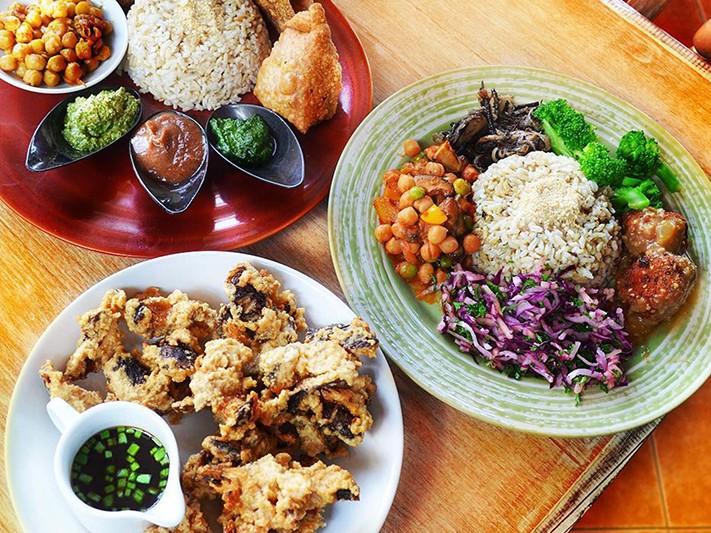 Image by earthcafebali
This is a trendy market-slash-restaurant that serves fresh healthy food. It has a complete selection of those hard-to-find raw and organic ingredients and serves some of the most amazing Indonesian and western vegetarian and vegan food.
Earth Cafe & Market
Jl. Lesmana/ Oberoi No. 99
Seminyak, Bali
Phone: +62 361 736 645
Website: www.earthcafebali.com


1 | MILAS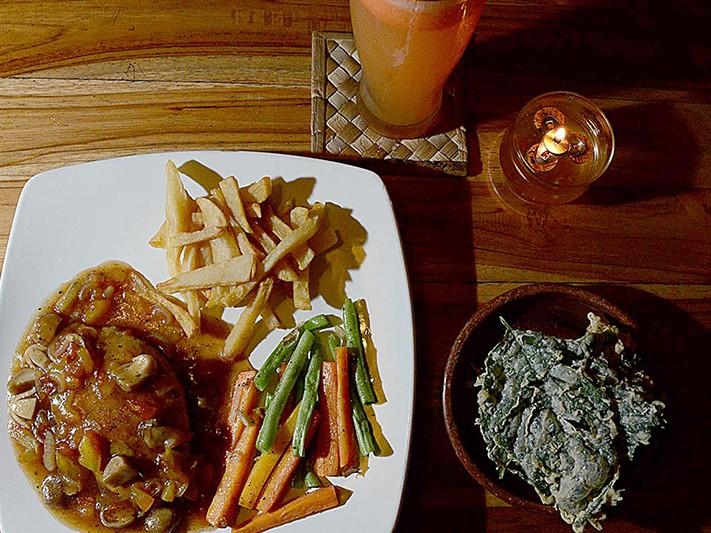 Image by foodyplace
Many have nominated this establishment as one of the best places for vegetarian food in Yogyakarta. It serves a mix of Indonesian and western food in a garden ambience that's perfect for a relaxing lunch or romantic dinner.
Milas
Jl. Prawirotaman IV 127 B
Yogyakarta, Central Java
Phone: +62 274 742 3399
1 | SHAKE & BAKE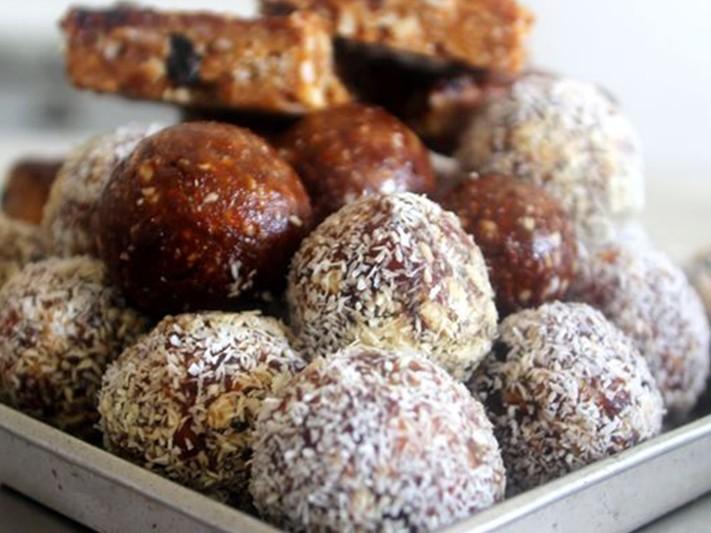 Image by Shake & Bake
The smell of freshly baked bread alone is enough to lure you to this quaint vegetarian bakery that prides itself with serving some of the tastiest falafels you'll ever eat. This is an excellent brunch/ lunch spot situated on the beach that serves food that's so delicious you'll forget it's so healthy.
Shake & Bake
Jl. Pantai Gerupuk
Sengkol, Lombok
Phone: +62 823 4019 3656
 
Medan:
1 | SOCRATES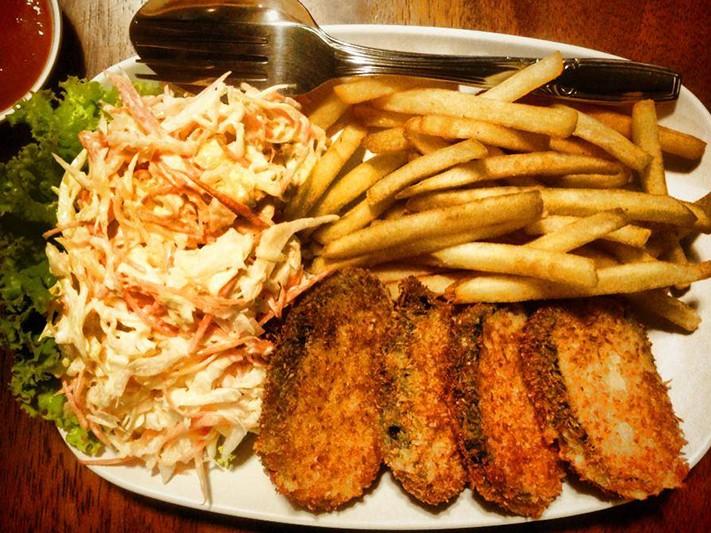 Image by Socrates
A unique establishment where you can dine amid a library filled with antique ornaments. Its vegetarian dishes are also no less amazing than the restaurant's setting, which include its "goat" satay or fried "chicken". The perfect place for a hungry vegetarian bookworm.
Socrates
Jln. Airlangga no. 14C
Medan 20112
Phone: +62 811 612 254 / +62 61 456 8950