It is no secret that Indonesians always have a pack of instant noodles ready on standby. There are a number of popular brands, but most wellknown is Indomie,  that has almost become synonymous to instant noodles. Indomie is produced by Indofood, the largest instant noodles manufacturer in Indonesia.  This brand stays popular because of its continued innovation in flavors that are popular with Indonesians, which include flavors like Soto Ayam (Chicken curry),  and Beef Rendang, where all ingredients are ready in packets including the much needed chili powder. There are now also flavors like Thai Tom Yam, and Korean Bulgogi.
In Indonesia, Indomie is eaten at breakfast, as snack, or for lunch or supper. Roadside food stalls even sell instant noodles which are ever popular, eaten accompanied with a cup of hot coffee or ice cold tea. These dried noodle packets are also always distributed - and are very welcome as emergency food - for refugees from volcanic eruptions or floods, not only in Indonesia but also for overseas assistance, since they are easily transported, are tasty when served hot, and are quite filling.  All one has to do is boil the noodles for 3 to 5 minutes, throw in the ingredients, add the chili powder at will, and voila : you have a tasty meal.
Despite warnings that eating instant noodles for long periods will damage your digestion system,yet for the sake of convenience and its variety of tastes, these noodles continue to be popular, are cheap, and indeed, filling. 
Rumor has it that Indonesia's instant noodles have become very popular around the world and are indeed a meal with real Indoneisan taste that no Indonesian, especially when abroad, can live without.
1 | A wide choice of  tasty Indonesian Flavors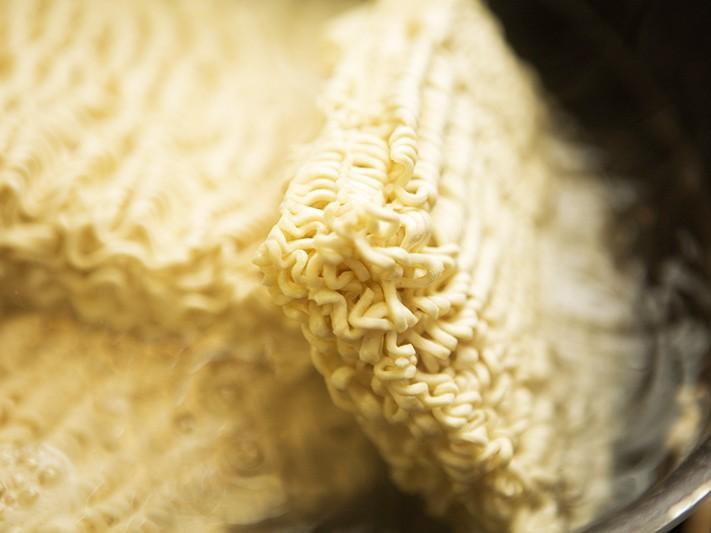 All supermarkets have aisles dedicated to instant noodles from all brands. There are currently around 50 flavors of instant noodle variants available in the market, mostly with local Indonesian food flavors. This has expanded to include the taste of Asia such as Korean Bulgogi or Thai Tom Yam. The latest craze is instant noodle packets that come with real dried cuts of beef.
2 | Fun Way to Cook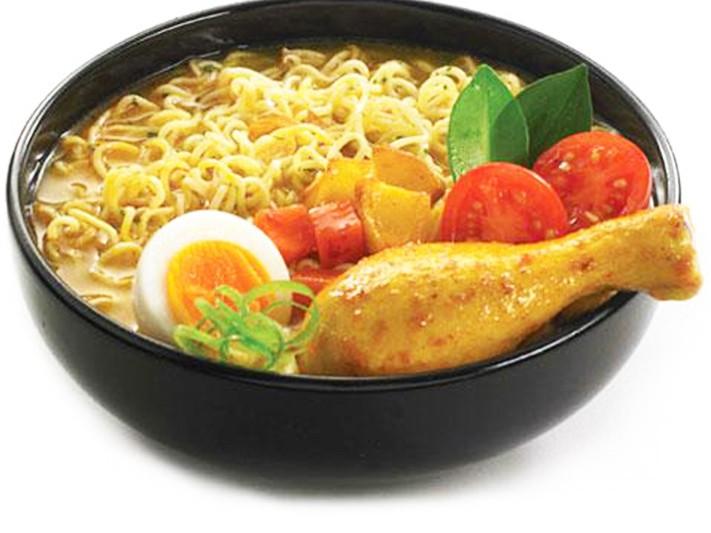 Making instant noodles is easy and fun since there are so many ways to cook the different varieties.  People often enhance the dish with slices of egg, cheese, corned beef, and vegetables to meet individual preferances.  Those who prefer their noodles spicy hot will of course add more sambal and other condiments. For "Fried Noodles", all one has to do is sieve the boiled noodles, throw in the oil, sweet soy sauce and other ingredients, that come included in the packet,  and you have: fried noodles.
3 | Anytime Anywhere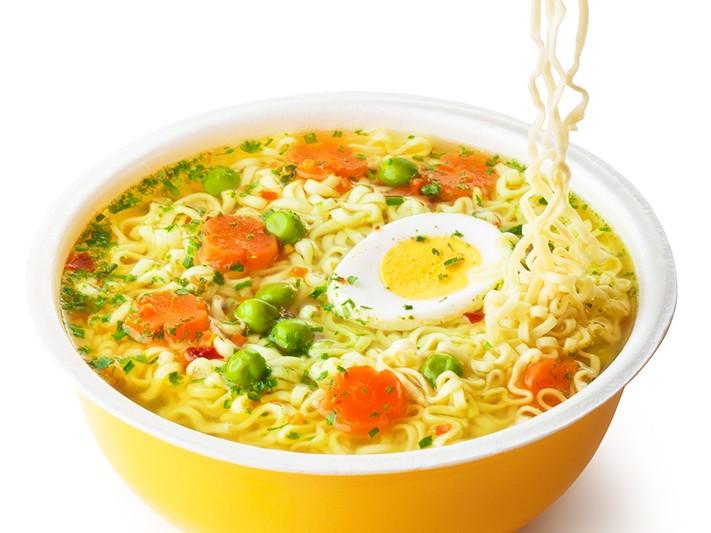 Instant noodles are very easy to find when you're traveling across Indonesia. It is also sold at small "warungs" or wayside stalls. People can eat this any time of the day at home, in the office or at street food stalls, that are easily found around every corner of any city or village.
Since 2010, the self-appointed "Ramen Rater" has sampled, reviewed, and photographed over 1750 kinds of instant noodles from around the world and  have dropped their choice on the  most favorite instant noodles of all time. The Indonesian Instant noodle "Indomie Goreng" or fried noodle came at  the top rank based on this survey. "Truly the best instant noodles I've ever had. I love this – the noodles are flat and very tasty. The seasonings provide a broad range of flavors. Spicy, sweet, full of good flavor" it stated. Second on the list was the "Chicken Barbeque" flavor and one in the competing brand Mie Sedap's "Chicken Curry" flavor came in 5th.
Indonesia's Indofood has now become the largest manufacturer of instant noodle in the world, and has starting building instant noodle factories in  the Middle East including Nigeria, Egypt, Sudan, Kenya and Ethiopia because of  its high demand from these countries and having grown into the most popular instant noodle brand, according to World Brain.com. In 2005, Indomie broke the Guinness Book of World Records for "The Largest Packet of Instant Noodles" in 2005.