Indonesia's landscapes are habitat to some of the world's most numerous and diverse plant and endemic wildlife species. Therefore, there have been many national parks with the largest in the archipelago spread over Sumatra, Kalimantan, Sulawesi, and Papua which are vitally important for the preservation of the endangered to almost extinct wildlife.    

Scientists say that Sumatra is the only place in the world where tigers, orangutans, rhinos, and elephants share one habitat. The jungles of Sulawesi are also inhabited by some more intriguing animals found only on this particular island. Kalimantan is well-known as the habitat of the Orangutan. Lastly, the island of Papua has some of the most beautiful birds in the world, especially cendrawasih or the Bird of Paradise.
A number of Indonesia's awesome national parks are open to allow visitors to observe these unique animals in their own habitat.  To help you along and venture into the wild, here is a shortlist to start you off:
1 | The Tanjung Puting National Park in Central Kalimantan
 
Welcome to the jungle! This is Tanjung Puting, one of the most popular tourist destinations in Kalimantan. It is like a fictional jungle book adventure that comes to life. Here is where you can fancy yourself as an explorer going into deep tropical rainforests on a riverboat to meet wild orangutans and other exotic animals. Located in Central Kalimantan province, the area was originally declared as a game reserve in 1935 and became a National Park in 1982. Here, Orangutans are the main reason why tourists and nature lovers venture into this park, which was made famous by the meticulous and strenuous work done by the Orangutan Research and Conservation Program based at the Camp Leakey research station. Camp Leakey is an orangutan preserve and the site of the longest continuous study of any wild animal in the history of science.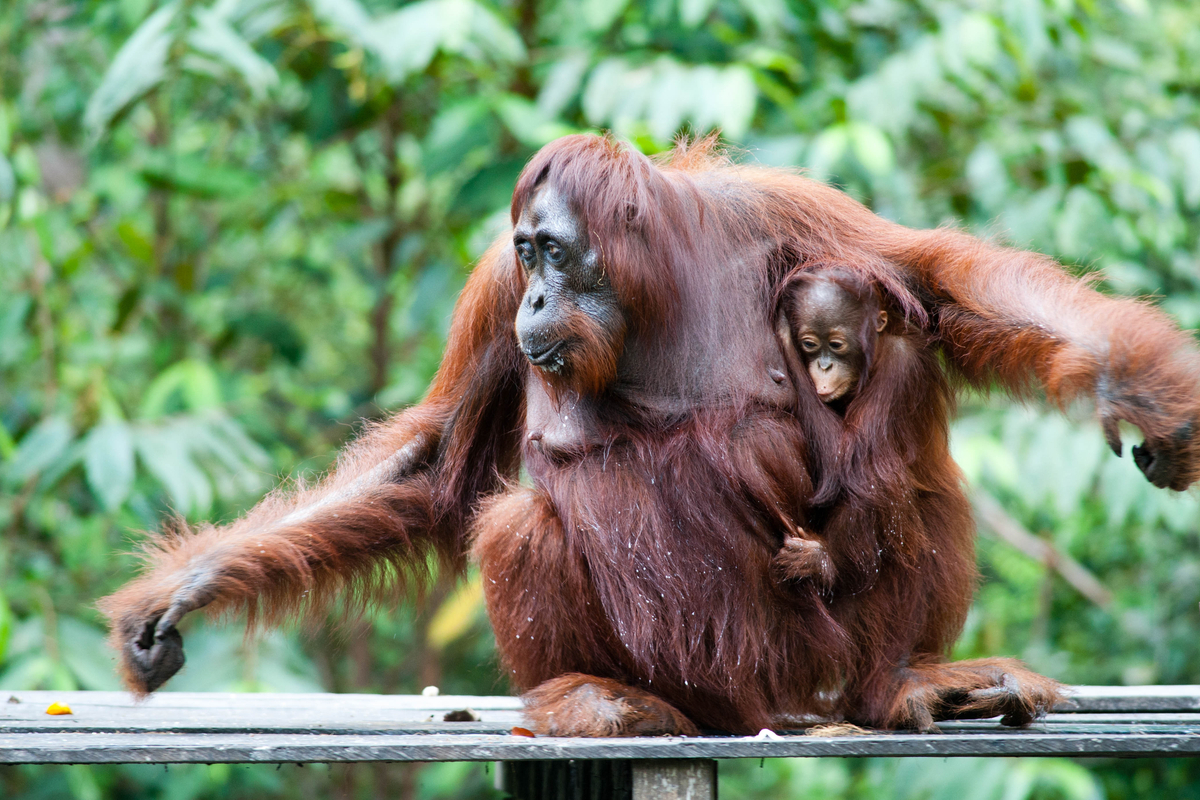 This park is also home to some of the most curious creatures on Earth, such as the strange smurf-like probosci's monkeys and seven other primate species, clouded leopards, civets, the wild banteng, and many other types of wild animals roaming free across the land. It also boasts some of the most glamorous species flying in the air, such as colorful birds, butterflies, and moths.
For more information, you can contact the park's office below:
Kantor Balai TNTP (Tanjung Puting National Park Office)
Jln. H.M. Rafi'i KM 2
Pangkalan Bun, Kalimantan Tengah
Telephone/Fax : +62 532 23832
e-mail: balai_tntp@yahoo.com

2 | The Tangkoko Nature Reserve in North Sulawesi
 
The Tangkoko Nature Reserve in North Sulawesi is a haven for some of the world's most unique and rarest animals and plants. The most famous destination within this reserve is Batuputih Park, which is the only place where you can stare back at lovable wide-eyed tarsiers in their natural habitat. Tarsiers are known as the world's smallest type of monkey despite not being a monkey at all. This creature is actually a primate, no bigger than the size of an adult male's hand.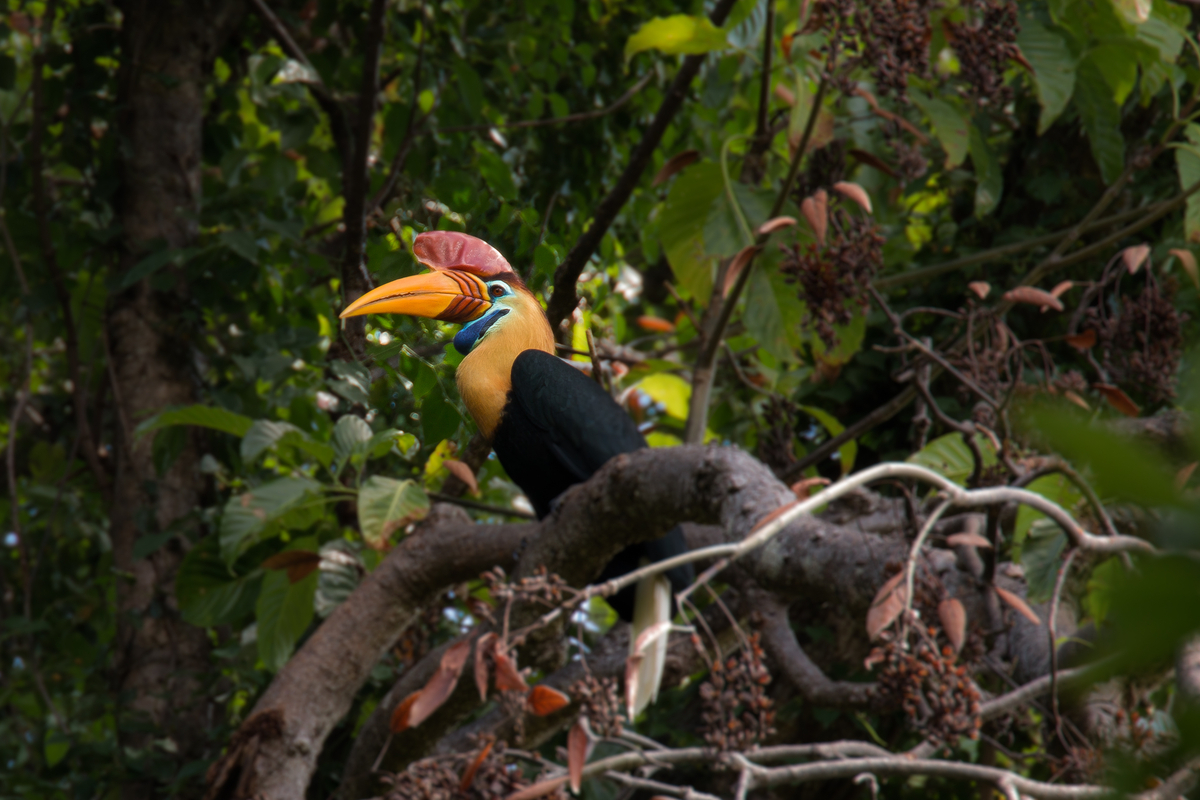 Other equally adorable and unique animals endemic to Sulawesi, roaming free in their natural habitat at this reserve are the crested black macaque, maleo birds, cuscus, hornbills and white-bellied sea eagles guarded by majestic ficus trees.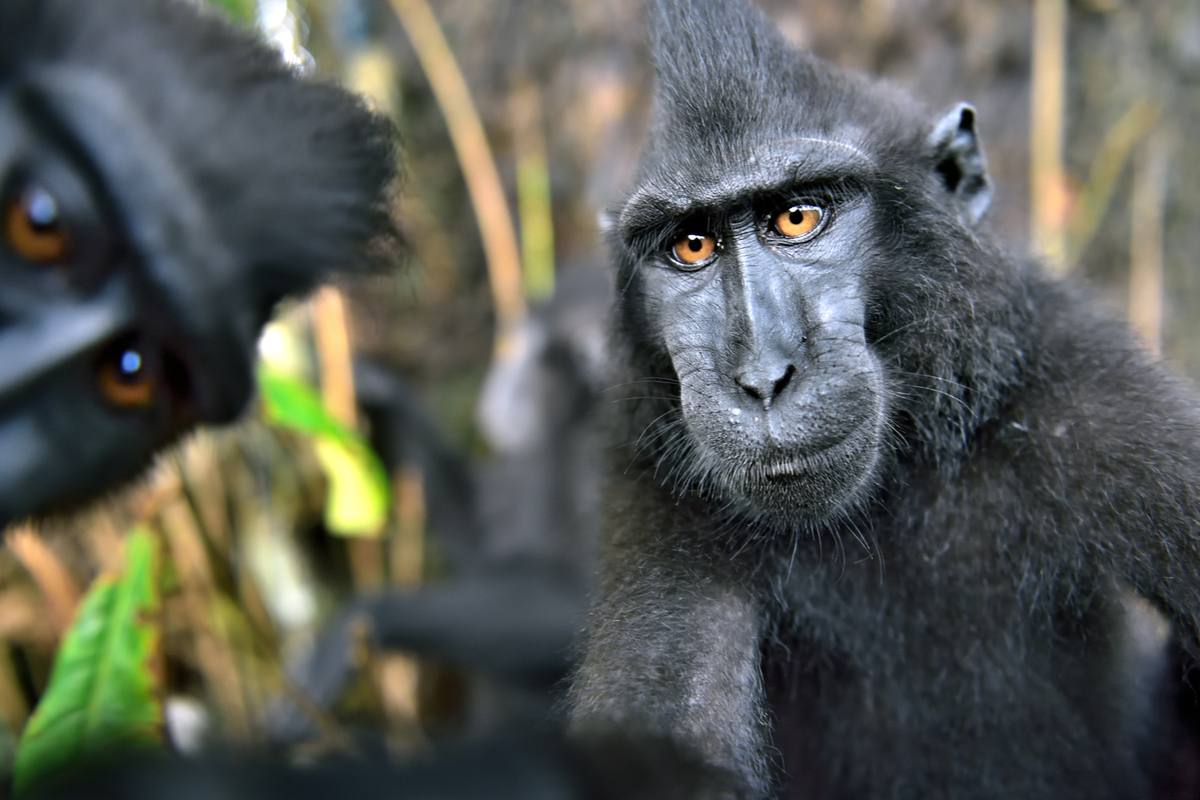 For information and entry contact:
Dinas Kehutanan Provinsi Sulawesi Utara (North Sulawesi Forestry Department)
Jl. Pomurow, Banjer
Manado, North Sulawesi
Telephone: +62 431 862387 / +62 431 859429

3 | The Way Kambas National Park
 
Located in Lampung at the southernmost end of the island of Sumatra, just across the ominous Krakatau volcano, the Way Kambas National Park encompasses no less than 1,300 km2 of land by the Way Kambas river. This park is particularly popular as a preserve for Sumatran elephants, but is also a haven for a variety of rare and endangered species, where Sumatran tigers are let loose, and is also home to the Sumatran rhino.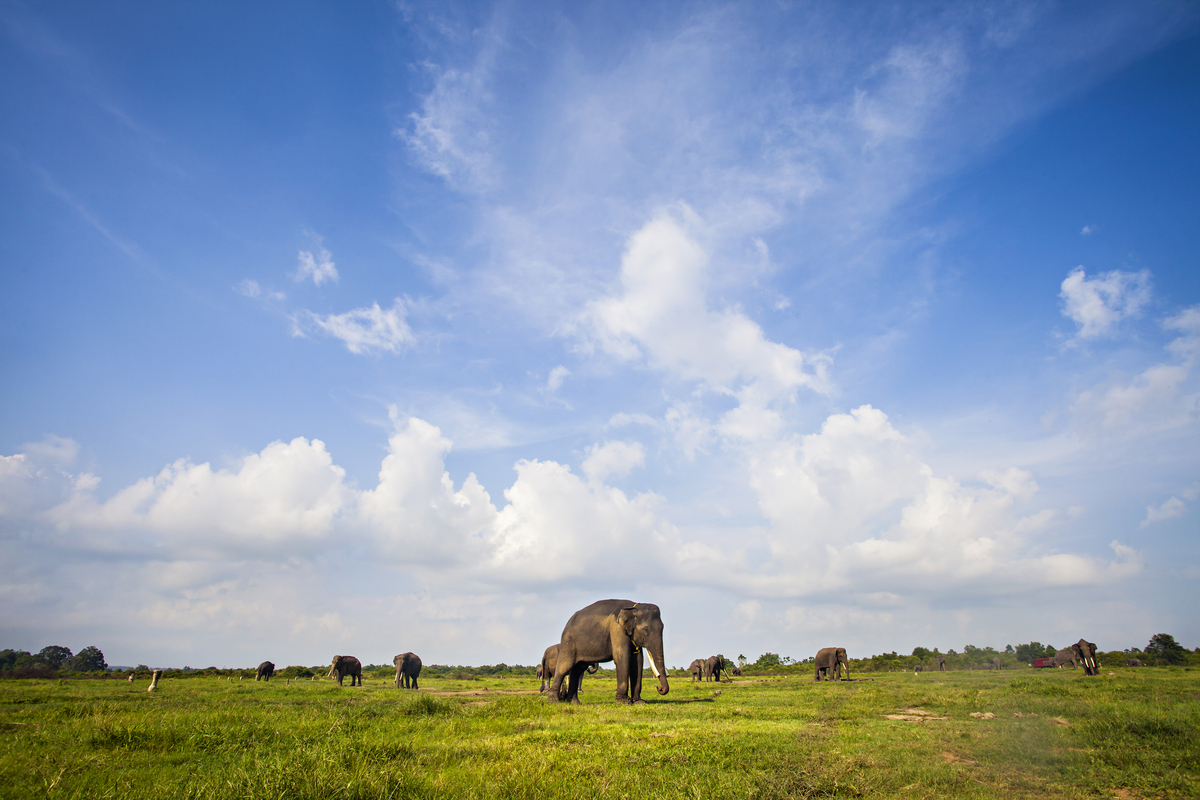 The Sumatran Rhino Sanctuary, which was established in 1995 in Way Kambas is a breeding center for the only two-horned rhino of the Asian species. A number of rhinos have been born here. In 1985, the Elephant Training center was established to protect elephants, aimed at the same time to create mutual benefit for both the elephants and humans. The training center also features amusing elephant performances, such as elephants playing football, dancing, swimming, and many other attractions.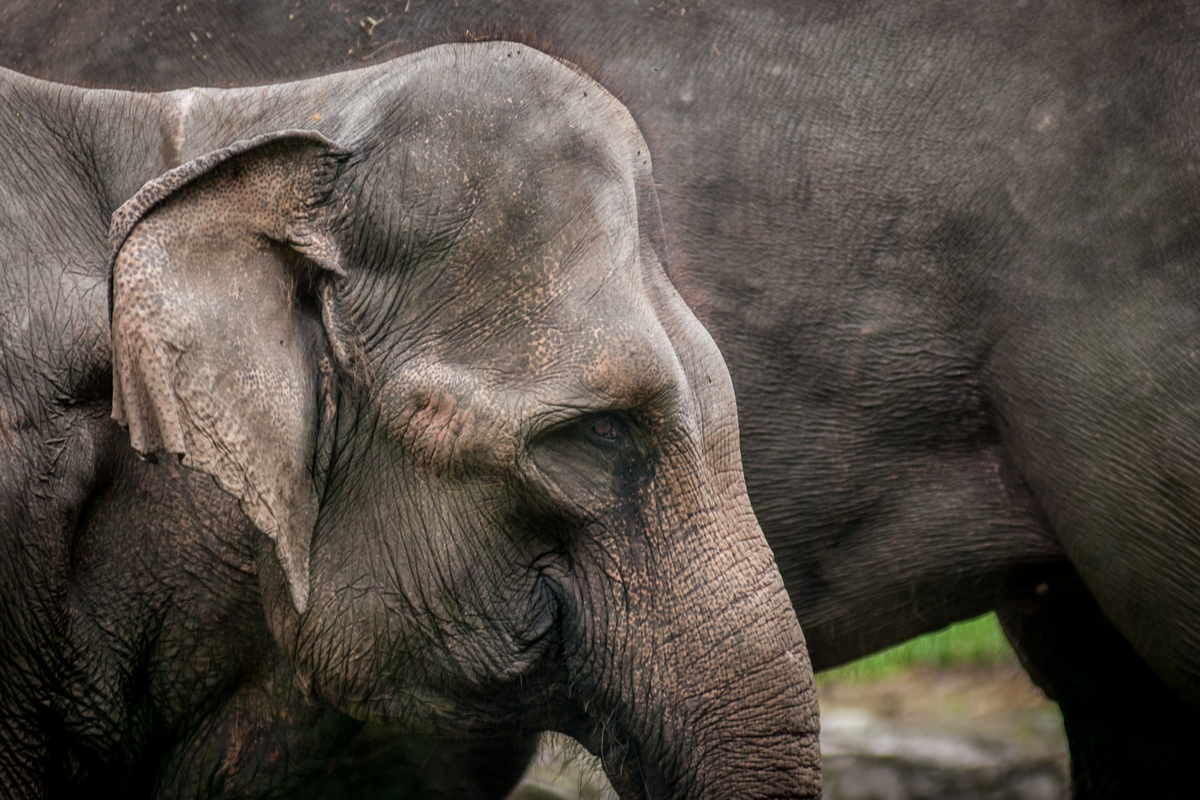 Aside from the above wildlife, the park also holds some other attractive mammals, such as tapir, coyote, gibbon, and 406 forest bird species, different types of reptiles, amphibians, fish, and insects.
For more information, you can contact the park's manager below:
Balai Konservasi Sumber Daya Alam II Tanjung Karang
(Tanjung Karang Natural Resource Conservation Office II)
Jl. Raya Haji Mena No. 1/6
Tanjung Karang, Bandar Lampung
or the local Forestry Department:
Departemen Kehutanan Lampung (Lampung Forestry Department)
Jl. Raya Way Jepara, Labuan Ratu Lama, Lampung
Telephone: +62 725 44220
4 | The Ujung Kulon National Park in Banten province
 
Located on the south-western-most tip of the island of Java, and opposite the Krakatau Volcano on the Java side, the Ujung Kulon National Park is Indonesia's first national park. A UNESCO World Heritage Site since 1991, this park is rarely visited despite it being the most well known national park in the country. This may be quite positive because the national park has a very well preserved ecosystem of flora and fauna due to rare human interference. There are, however, a number of islands fronting the park-like Umang island and others surrounding it,  that have become favorite ecotourism destinations.



Ujung Kulon is best known as the last refuge of the one-horned Javan rhinoceros, which is one of the world's most critically endangered mammals. According to the official website of the WWF, there are only around 60 Javan rhinos left in the world. These extraordinary mammals are nocturnal, extremely rare, and hardly ever appear in front of humans. Some locals even regard the Javan rhino as a near-sacred ancient creature.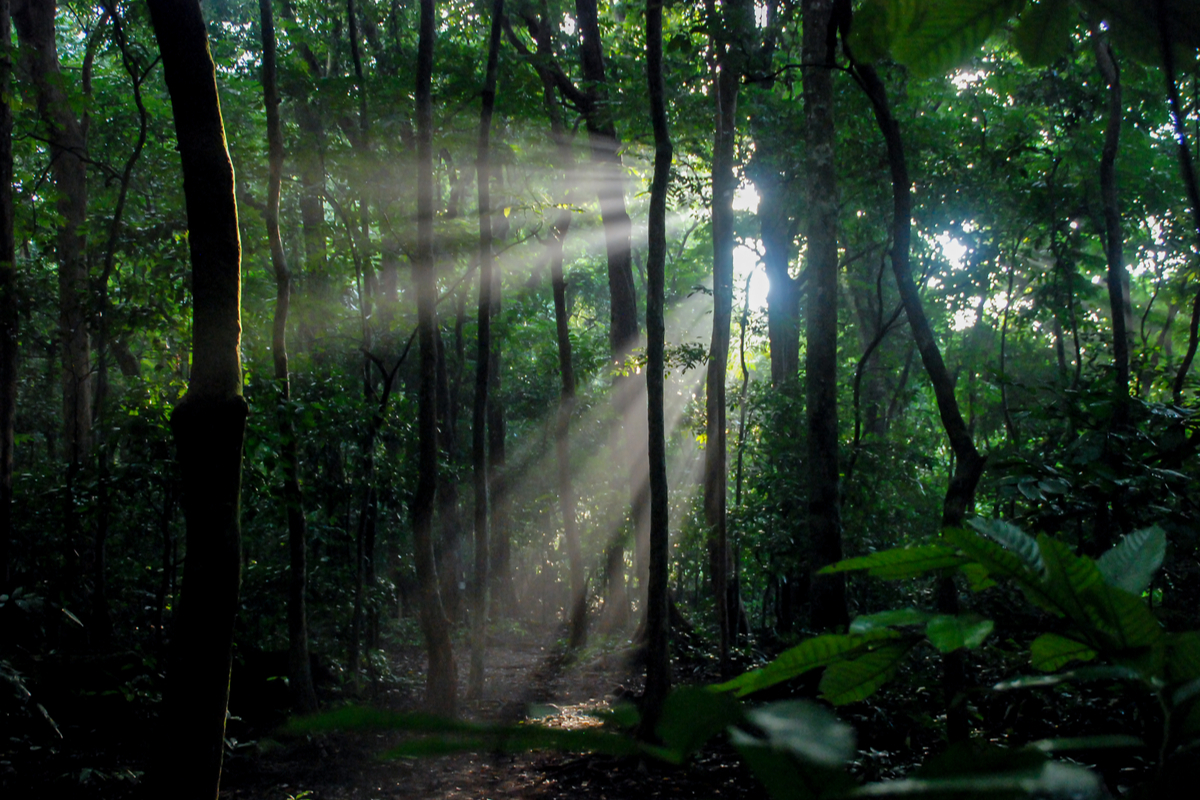 Aside from the Javan rhino, the park is also home to many other marvelous creatures, such as the Owa Jawa monkeys, dhole/wild dog (Cuon alpinus javanicus), Banteng Bull, Silvery gibbon, Javan lutung, long-tailed macaque, Javan leopard, Java mouse-deer/kancil, Rusa deer, and many more. There are also over 72 species of reptiles and amphibians, and 240 species of birds that make Ujung Kulon their home.  
For more information, you can contact the park's official office below:
Balai Taman Nasional Ujung Kulon (Ujung Kulon National Park Office)
Jl. Perintis Kemerdekaan No. 51
Kecamatan Labuan, Pandeglang
Banten 42264
Telephone: +62 253 801731 / +62 253 804651
e-mail: info@ujungkulon.com
Website: www.ujungkulon.org
 
5 | The Alas Purwo National Park
 
Aside from being home to some of Indonesia's rare and endangered species, Alas Purwo National Park is much more than a regular nature reserve. The park is located in Banyuwangi, East Java,  and is believed by locals to be the site where the Earth first emerged from the ocean. The name Alas Purwo itself literally means "Ancient Forest or The Primordial Forest". Many seeking spiritual enlightenment and mystics come here during the month of Suro, which is the Javanese New Year.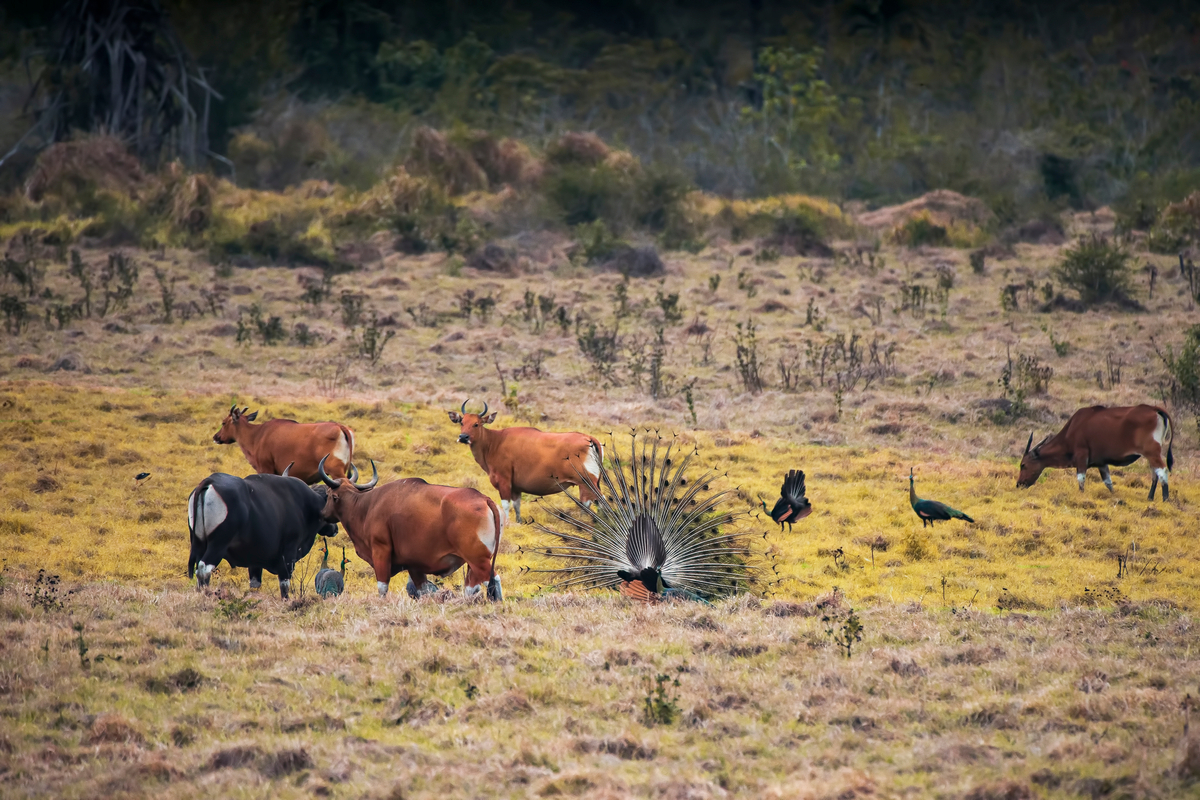 For those who just wish to enjoy nature at its best, Alas Purwo has incredible beaches, amazing wildlife, plus savannas, mangrove, and lowland monsoon forests. The Park is considered to have the most natural tropical rainforests and one of the oldest in Indonesia. Thousands of migrating birds visit its pristine forests each year and turtles come to lay their eggs on its secluded beaches.  
For more information, you can contact the park's official office below:
Balai Taman Nasional Alas Purwo (Alas Purwo National Park Office)
Jl. Brawijaya No. 20
Banyuwangi, Jawa Timur
Telephone: +62 333 428675
e-mail: btnap@tnalaspurwo.org
Website: www.tnalaspurwo.org
But wait!
Before you confidently go venturing into the wild, please take note of these tips below.
Dress appropriately. Wear light, breathable clothing that dries quickly. Drab colors are preferable; avoid whites and reds. Although it is hot, long sleeves and pants prevent scratches and insect bites. Use insect repellent and tuck your pants into your socks to minimize insect, leech, and mite bites.

Bring a good pair of binoculars. Without these, the most amazing birds will just seem like a speck of dirt from afar.

Go slowly, quietly, and in small groups (no more than 5) so animals will be less likely to be disturbed by your presence.

Go near fruiting trees, especially figs, or pools and streams. These are the most likely places where you can sit and wait for wildlife to come to you, especially birds.

Be aware of sounds - the buzzing of insects, calls of birds, rustling in the underbrush. Quite often these cues are the first indication that something is about to happen.

Go early. Most birds and many mammals are active in the morning with their movements dropping off by midday. The afternoon peak is never as energetic as the morning but these are good times to visit streams and water sources.

When viewing monkeys, let them approach you on their own terms. If you stoop down and avoid looking directly in their eyes they will be less inhibited. Do not chase or pursue monkeys and never feed them. No matter how innocent they may look, wild monkeys bite and carry dangerous diseases.

Always hire a guide to take you through the forest, especially if you are an inexperienced explorer. If you are an expert or researcher, you should still hire a local guide because they would have the best knowledge of the area and its inhabitants.

Prepare yourself with necessary medication, such as asthma inhalers, allergy medication, etc.

Respect the forest! Do not tease its inhabitants or destroy its vegetation. Do not litter. Bring an empty bag to store all your trash in.

Bring a light snack and water to drink because you might be in the forest the whole day.

Turn off your mobile phones or any type of electronics or gadgets that emit sounds that could surprise the inhabitants of the forest.

Abide by the rules set by the locals before exploring the forest.