Indonesia is a country blessed with abundant resources in art, culture, and heritage. Comprising thousands of islands, each with its unique richness and historical value, Indonesia defines the true meaning of Beauty in Diversity.
Precious textiles have long been produced with handmade techniques and local elements with natural coloring dye. Combined with jewelry, amazing detailed craft, and other various accessories, these produce a stunning source of inspiration for the fashion industry. Our finest designers have each expressed their own interpretation of their hometown and heritage. Each also has a distinct vision about their native culture and molds them into fascinating art in fashion designs. From a modest look to extravagant futuristic gowns, each of these legends has brought Indonesian haute couture fashion to the eyes of international fashion enthusiasts.
Here are just a few of Indonesia's top Designers and their Boutiques in Jakarta:
1 | Ghea Panggabean

Ghea has stood – and still stands - at the frontline bringing Indonesia's original fabric masterpieces to her collections for many years. Various hand-painted and dying techniques are used to produce her unique ideas. Batik, Tenun, Jumputan are some of the local textiles that she has transformed into elegant ready-to-wear styles. Complemented with original handmade inspiring jewelry, her collections are synonymous with genuine taste.
Showroom:
Menteng - Kemang
Plaza Senayan - Grand Indonesia - Pacific Place
@gheafashionstudio
2 | Iwan Tirta

Known for his impeccable art of Batik, and haute couture, Iwan Tirta produces high-end premium Batik collections in the form of loose textiles and ready-to-wear fashion. Using Prada technique, or gold touch to his many fascinating works was one of many things that made him a legendary icon of Indonesia's fashion. Bold and striking patterns in the elegant choice of colors really define the image of premium luxury in Batik fashion. Iwan Tirta has also put the Craft of Batik on household items such as tablecloths, drapes, and even porcelain.
Showroom:
Grand Hyatt Jakarta - Plaza Senayan
Senayan City - Pondok Indah Mall 2 - Shangri-La Hotel Jakarta - Borobudur Hotel Jakarta - Central Dept. Store - SOGO
@iwantirta_batik
3 | Anne Avantie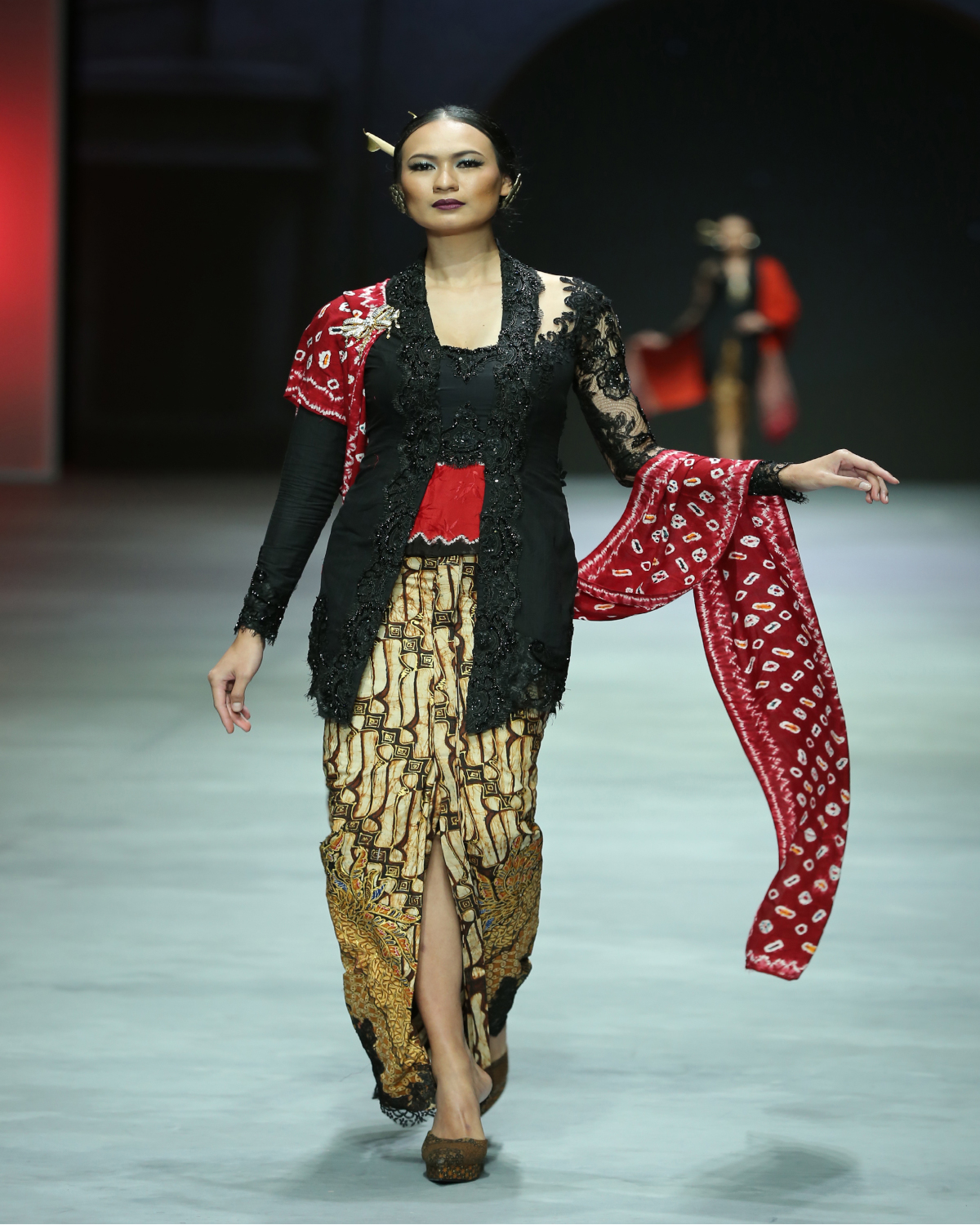 She reinvented Kebaya, as the traditional top wear for Indonesian women into a marvelous haute couture modern kebaya with flattering details. The innovation of her creations has brought the Kebaya into a fashionable fashion item that reached worldwide attention. A fine choice of lace, beads, textiles, and accessories always put her in the limelight of runways. Her humble and social persona also made her a sweetheart among the public.
Showroom:
Grand Indonesia, West Mall UG Floor Unit 07
Jl. M.H. Thamrin No. 1 Jakarta, Indonesia 10310
4 | Biyan

Originally studied in architecture, Byan nonetheless pursued his fashion skills and produced a remarkable line of exclusive clothing. Using organza, embroidery, sparkling sequins, and intricate beads, Byan is known for his simple, yet elegant, graceful, and feminine look.
Showroom:
Pacific Place, Ground Level U - 10, Jl. Jend. Sudirman No. 52-53, RT.5 / RW.3, Senayan, Kec. Kebayoran Baru, Jakarta Selatan 12190
+62 21 5797 3818
 
Plaza Senayan, 1st Level No. 125C - 131C, Jl. Asia Afrika No. 8 RT.1 / RW.3, Senayan, Kec. Tanah Abang, Jakarta Pusat 10270
@biyanofficial
5 | Tex Saverio

Tex Saverio is a young and sophisticated fashion inventor, who expresses his unique talent in experimental shape and epic fashion details. His works never cease to amaze the fashion audience with his innovative ideas and impeccable execution on the runways. If you wish to make a grand entrance and steal the spotlight, you should definitely try one of his masterpieces.
Office:
Menara Batavia #14-06
Jalan KH Mas Mansyur Kav 126 Jakarta 10220, Indonesia
 
Indonesia still boasts a long list of remarkable top designers within Indonesia's Fashion Industry. With the dynamic of media and digital marketing, it is expected that Indonesia's fashion designers will soon earn a huge spotlight from the fashion world.