If you newlyweds are planning to spend your honeymoon snuggled away from the tropical heat,  Bandung, the capital city of West Java, can be the perfect choice for your destination.
The city is located at approximately 768 meters above sea level which makes the weather relatively fresh and cold. Also known as the city of flowers, Bandung is one of Jakartans' favorite destinations for a short getaway because it only takes  about three hours trip by train or car from the metropolis.
Before spending your honeymoon in Bandung, check our recommendation for places you should visit during your stay.
1 | Moko Hill and Puncak Bintang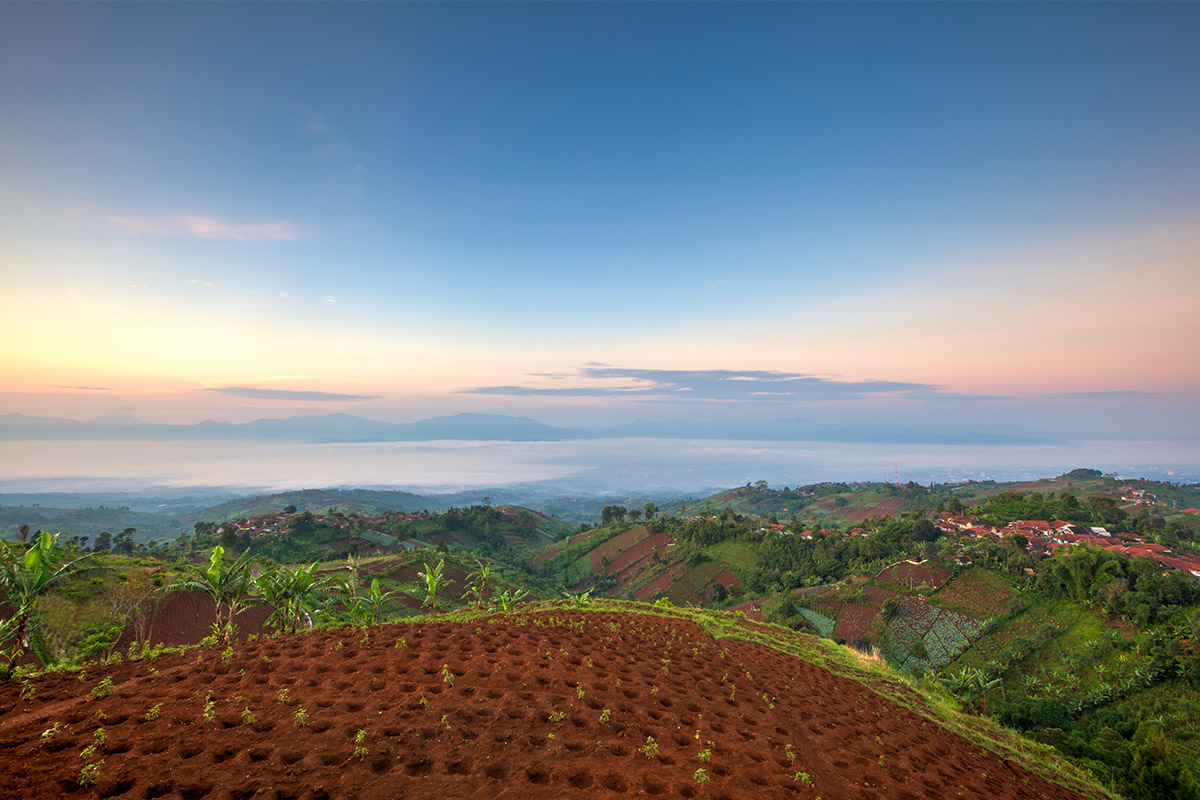 Image source : Shutterstock
The hill stands at approximately 1,500 meters above sea level and it is situated next to the famous pine forest Puncak Bintang in Cimenyan district. Both are well-known for having a spectacular 180 degrees view of Bandung city landscape. Share a wonderful moment together as you and your spouse witness the beautiful sunset and/or sunrise. You will experience a romantic ambience as night falls and the city turns into a sea of lights.
Address: Cimenyan, Bandung
Opening hours: 24 hours
Entrance fee: IDR 15,000 for Moko Hill area, IDR 8,000 for Puncak Bintang
2 | Kawah Putih (White Crater)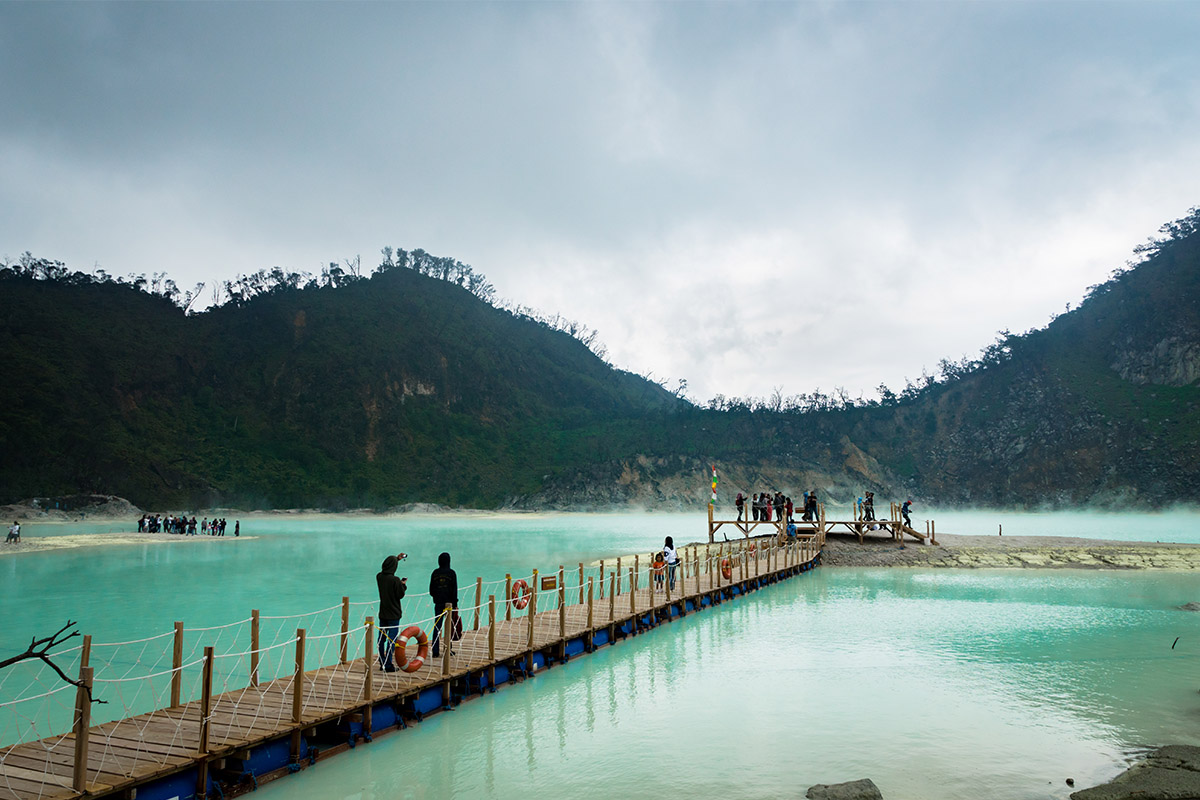 Image source : Shutterstock
Located around 50 km south of Bandung, Kawah Putih is a volcanic crater lake which makes up Mount Patuha. It is named White Crater because the high content of sulfur in the lake makes the surrounding white. The combination of the blue water and white surrounding covered in fog creates a surreal and mysterious ambience. However, you are suggested to stay for no more than 15 minutes near the lake because the air contains sulfur that can cause respiratory problems. Despite the smell, Kawah Putih is a favorite destination for couples.
The lake is located about five kilometers from the entrance gate,  you can choose to walk or ride a shuttle car.
Address: Jl. Raya Soreang, Ciwidey, Bandung
Opening hours: 7am - 5pm
Entrance fee: IDR 50,000 for foreign tourists and IDR 20,000 for domestic tourists. IDR 15,000 per person for shuttle car.
3 | Intercontinental Dago Pakar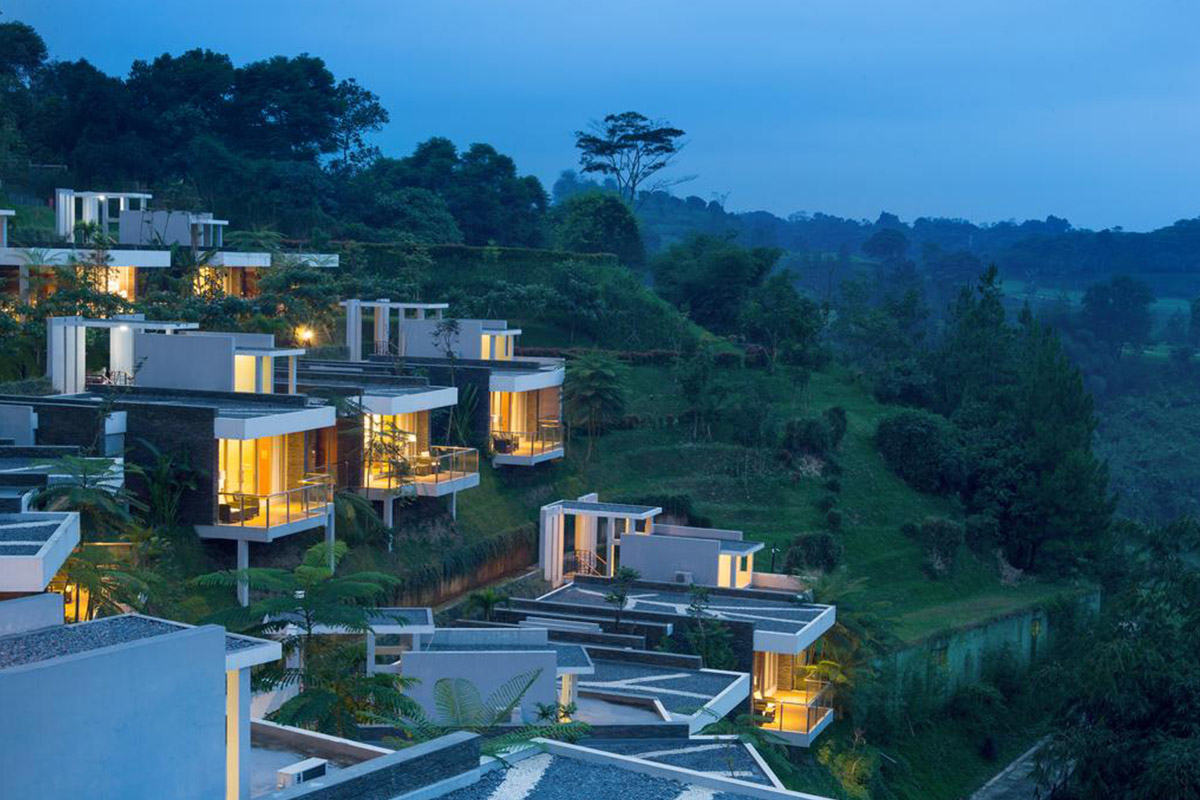 Image source : www.booking.com/hotel-intercontinental-bandung-dago-pakar

Staying at this five-star hotel will be a perfect choice for a joyful honeymoon. Each room is designed with minimalistic concept and furnished with wall-sized windows which allow you to enjoy Bandung city view. You can also swim while gazing at lush greenery in the hotel's "infinity" swimming pool.
Address: Jl. Resor Dago Pakar Raya 2B, Cimenyan, Bandung
Room rate: IDR 1,000,000 - IDR 4,000,000
Check-in/Check-out: 3pm/12pm
4 | Grafika Cikole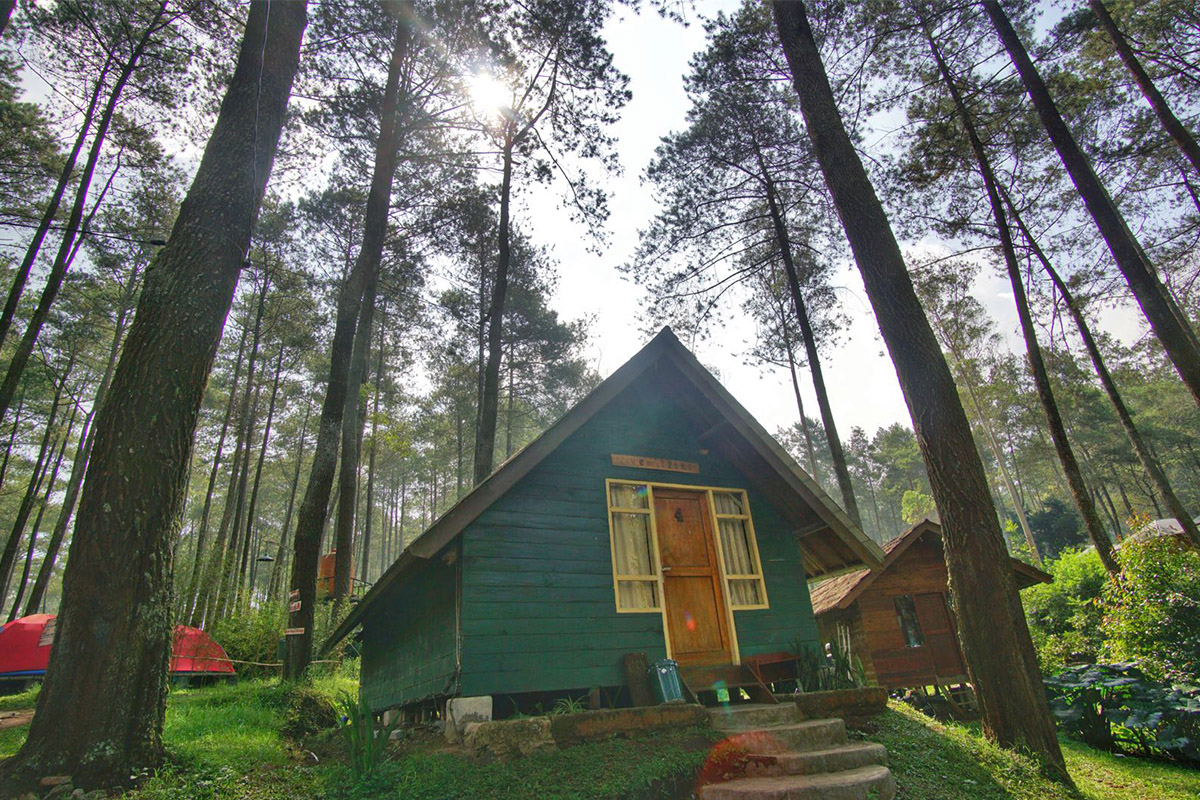 Image source : www.pergidulu.com
Grafika Cikole is a recreational field/park which provides space for outbound activities and accommodation in the middle of a pine forest. Enjoy a fairytale-like honeymoon and  fresh pine-scented breeze by staying at the cottage in the woods. Grafika Cikole carries a natural concept by using wood as its main element. The place also provides camping ground with dome tents for rent.
Address: Jl. Raya Tangkuban Parahu Km. 8, Lembang, Bandung
Room rate: IDR 850,000 per night for hotel. IDR 1,000,000 per night for cottage. IDR 460,000 per night for dome tent.
5 | Dulang Resort and Resto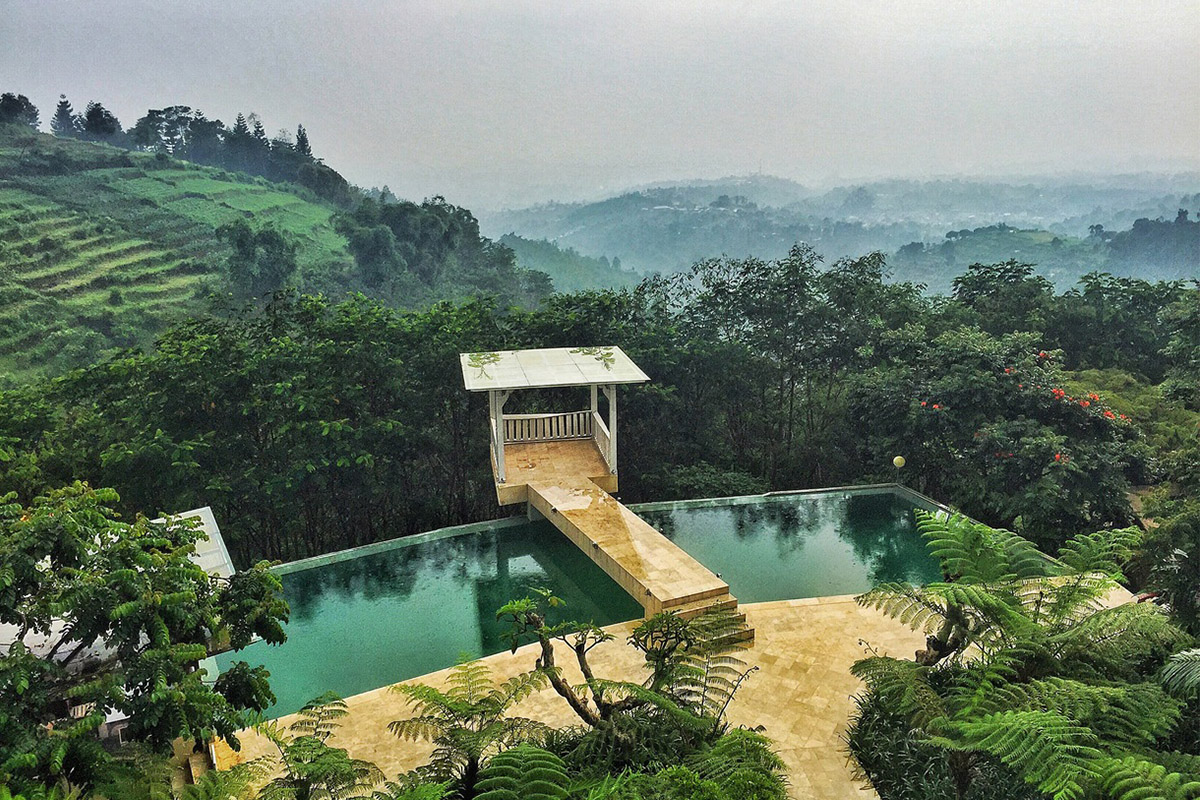 Image source : www.trover.com
Dulang Resort applies traditional Javanese architectural designs of Joglo and Limasan for its cottage. The resort is suitable for newlyweds who desire a peaceful honeymoon. Located in Lembang, just outside Bandung, the resort is close to various point of attractions, such as Maribaya Park and Bosscha Observatory.
Address: Jl. Pabrik Gitar, Pagerwangi, Bandung
Room rate: IDR 900,000 - IDR 1,500,000 per night.
Enjoy your romantic stay in Bandung!
Photo source of header banner: www.trover.com