It is no secret that the 44th President of the United States of America, Barack Obama recently took his family on a 'homecoming' vacation in June to the magical island of Bali, Indonesia's Island of the Gods. The visit excited Indonesians and indeed the world, and burst out viral on social media.
So, wouldn't you want to follow in the footsteps of Obama and experience the same attractions where Barack Obama, Michelle and daughters Malia and Sasha spent their unforgettable holiday?
Here is the itinerary:
DAY ONE
1 | Four Seasons Resort Bali at Sayan, Ubud
Out of the multiple luxurious hotels available on Bali, the Obamas selected the Four Seasons Resort in the village of Ubud, the heart Bali's Culture and Nature. Located at Jalan Raya Sayan, the Four Seasons Resort Bali at Sayan is about 35 km away from Ngurah Rai International Airport or 15 minutes' drive from the center of Ubud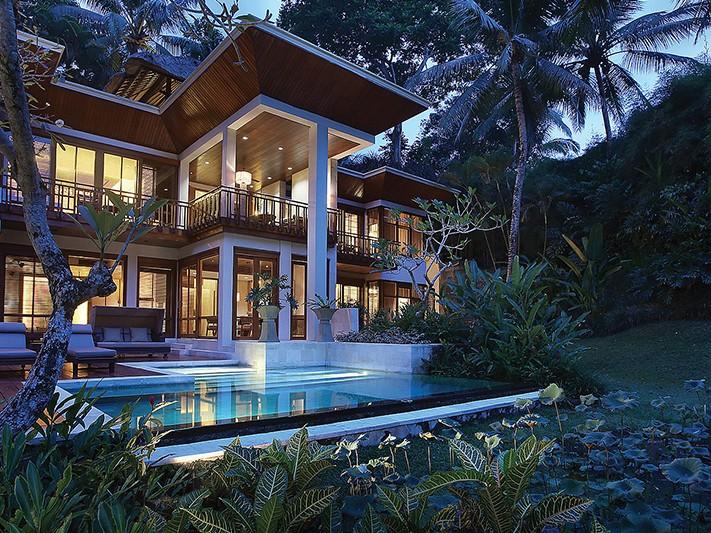 Image source: Four Season Bali
Ubud was also made famous worldwide through the film "Eat,Pray, Love", starring Julia Roberts.
To get there you can hire a car or use the resort's transfer services . Renting a car may cost between IDR 225,000 to IDR 1,900,000 per day, depending on the vehicle type.
The Resort boasts villas with own plunge pools surrounded by breathtaking green scenery set amongst a rainforest garden where more than 1,000 species of birds live, so that it is absolutely worth the price.
The rate for a One Bedroom Duplex suite is starting from IDR 7.500.000.
The pinnacle of comfort and beauty is The Royal Villa (where The Obamas stayed) with rates depending on requests.
Recognized among Conde Nast 2017 Readers' Choice Awards, the Four Seasons Resort Bali Sayan villas provide total privacy, completely surrounded by nature where within only a blink away the Ayung River rushes past below.
The feeling of being completely immersed in perfect peace makes this the perfect reason to thoroughly enjoy your stay for the rest of the day.
DAY TWO
2 | Trek across Amazing Jatiluwih Rice Terraces at Tabanan, Gianyar
Today it is time to gear up wearing your most comfortable sporting outfit and get yourself and your family ready for a 500 meters hiking trip across the fabulous Jatiluwih rice terraces.

Photo source : www.twitter.com/bppdbali
It takes about 1 hour and 15 minutes' drive through Jalan Batu Luwih Kawan to reach this area, one of the most beautiful rice terraces in the world, inscribed by UNESCO as one of the World's Intagible Cultural Heritage Sites.
The wonder of Jatiluwih lies in its sustainable agricultural management in rice planting and production, unique to Bali. Called Subak, irrigation of the fields is managed through communal system based on Bali's religious beliefs.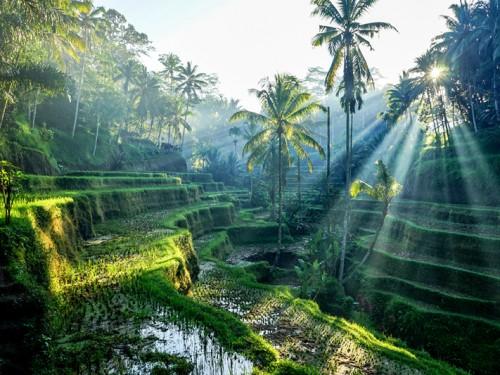 Image source : Shutterstock
Enjoy the most calming and cool green atmosphere away from the crowds. Breath in the refreshingly clean air, and get pampered by great views of rice terraces as wide as the eyes can see.
Nothing can be more rewarding than sharing such adventurous moments with your loved ones.
Lunch Time
There are several recommended places to have lunch while you can still view the great green scenery of the Jatiluwih rice terraces.
Try the delicious Nasi Goreng at Padi Bali Restaurant or Buffet of Traditional menu in Gong Jatiluwih Restaurant.
3 | Agung Rai Art Museum (ARMA) at Ubud, Gianyar
After sporting in the cool clean air among Jatiluwih's rice terraces, topped by a good meal, it is time to take your family for some cultural enrichment at ARMA Museum.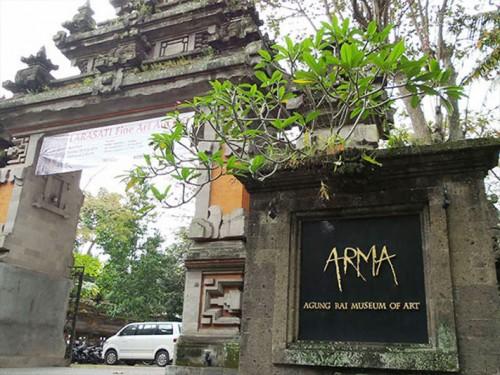 Photo source : www.indonesia-tourism.com
ARMA is a 'live' museum. Open Daily from 9am to 6pm, the place allows visitors to enjoy art works including a creation by 19th century Javanese master painter, Raden Saleh, theatre, dance and music performances as well as permanent collection of paintings by national and International renowned painters.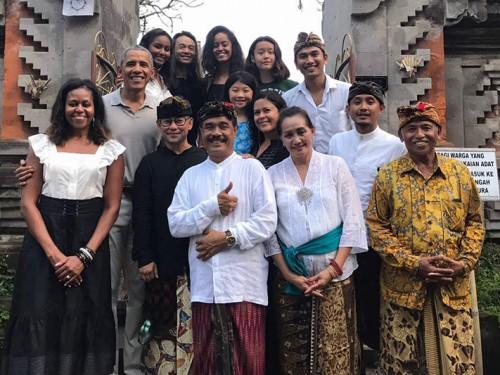 Photo source : www.twitter.com/bppdbali
The museum provides quality service to people from various cultural backgrounds. It serves those who wish to experience and learn more in depth about Bali's unique cultural heritage.
Expect an entrance fee of IDR 80,000 per person which includes coffee and tea and snacks.
DAY THREE
White Water Rafting on the Ayung River, Badung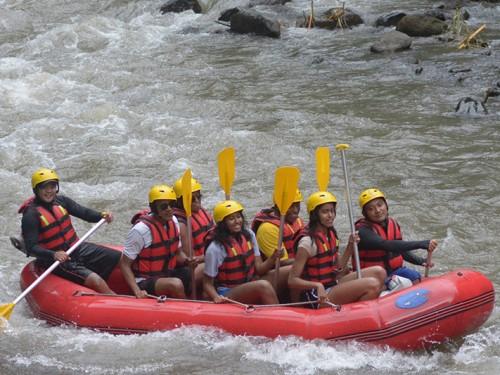 Photo source : www.cntraveler.com
Get ready for a whole day of water splashing excitement on the sacred Ayung River before the sun climbs too high.
Here are best 3 recommended River Rafting Operators:
Bali Adventure Tours Ubud Rafting

Sobek Rafting Ubud

Payung Rafting
Prices range from IDR 250,000 to IDR 555,000 per person.
The price include welcome drink, towels to dry up and lunch.
Professional trained guides will always assist rafters with high standard of safety equipment and procedures at any time along the 10 km exciting rafting course.
Photo source of header banner : Shutterstock