Formerly also known as Ujung Pandang, Makassar is a  thriving port city and the provincial capital of South Sulawesi, Indonesia. The metropolis is one of Indonesia's greatest ports and an epicenter of shipping and commerce. During the Dutch Colonial era, Makassar was on the shipping lane and gateway from Java and Sumatra in the West to  the  lucrative Moluccas islands  in the East and vice versa, as it is until today,  remnants of which can still be seen in the striking architecture visible in parts of the city. The city is iconic for its colonial buildings, rich history, accessible beaches and delectable seafood. But, little do many know, that Makassar is also teeming with an abundance of undiscovered and interestingly alluring attractions. For your next visit to Makassar, make sure to visit these 5 amazing places that you never knew existed.
1 | The Spermonde Archipelago – Samalona, Lae-Lae and Kapoposang Island
Across the South coast facing Makassar lies the Spermonde Archipelago which consists of more than 115 tropical islands. Most are uninhabited but several are popular with tourists who are looking to experience the perfect beach getaway. Come here to snorkel, dive or just relax and take in the heavenly surroundings.
Only a short distance from the city of Makassar are three islands within the archipelago that are not to be missed.
Samalona Island
Just 7km from the Kayu Bangkoa Jetty, this seaside paradise is the perfect spot for snorkelling expeditions. The ocean that surrounds this island is renowned for its rich and diverse marine life and the island itself is famous for its pristine waters and glowingly white sand. There is a small fishing village community on the island which you can explore where several accommodation options are available for overnight stays.
Lae Lae Island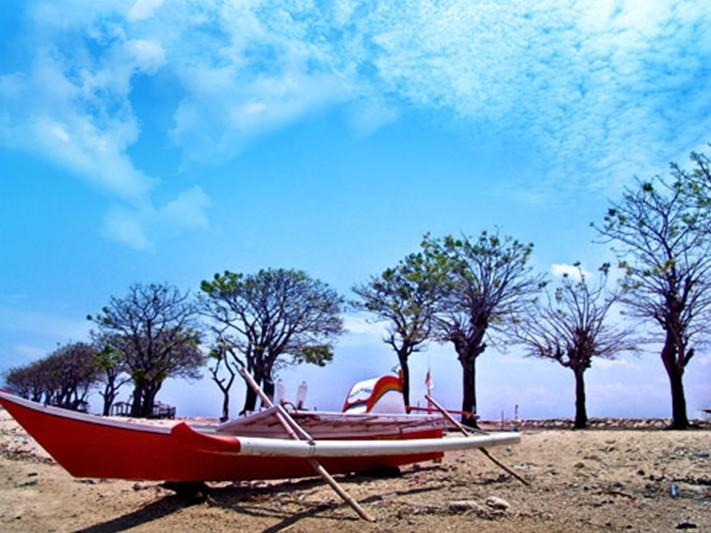 Lae-lae Island by Lindaa via indonesiatourism.com
During World War II, this island was used as a defence fort by Japanese troops. Believed to have an underground tunnel that is connected to Fort Rotterdam in Makassar City, Lae Lae Island is full of Japanese War ruins. A walk around the island will reveal legendary remnants of historical structures as well as eerily charming rock formations. Other popular activities on this island include snorkelling, diving and feeding the fish.
 Kapoposang Island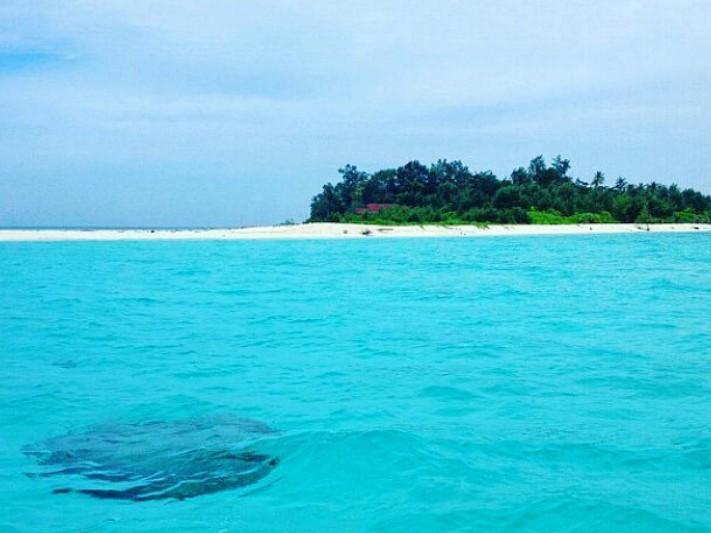 Image by ahmadsavei
A good 70km away from the Makassar, and further south into the Makassar Strait, the Kapoposang Island is a nirvana of tranquil clear waters, rich marine life and perfectly clean white sand. As an uninhabited island, Kapoposang Island is the perfect destination to enjoy the beauty of nature in absolute peace.  Also renown as having one of the most diverse diving spots in the entire archipelago, divers have the chance to experience spectacular drop offs and watch stingrays, turtles and sharks. 

Get There
Head to Fort Rotterdam where are boat operators who  offer transportation to the islands. Expect to pay anywhere between RP 270,000 – RP 2,000,000 depending on your travel arrangements.
2 | The Balla Lampoa Museum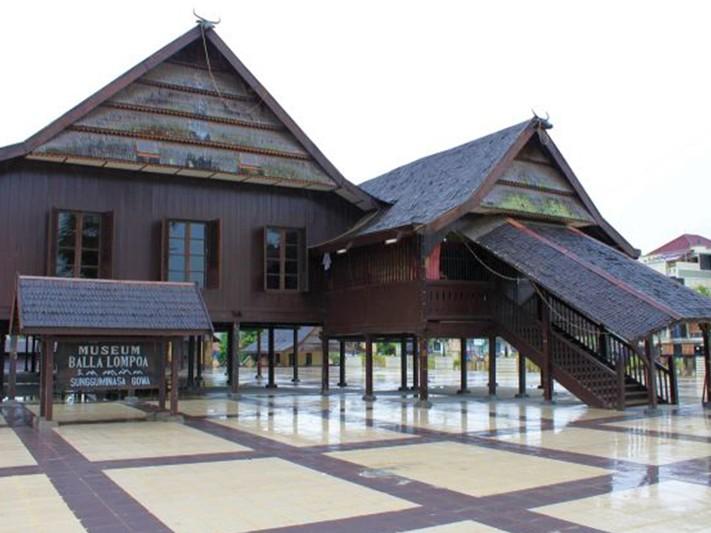 Image by www.indonesiakaya.com
Located on an impressive one hectare complex, the Balla Lampoa Museum is a reconstruction of the regal Gowa Palace during its reign in 1936. Literally meaning a house of greatness, the building itself is constructed in traditional Bugis style, built on stilts and made of plank wood with a 2 meter ladder that leads to the main terrace. An architectural delight, the museum is consistent with the traditional characteristics of Bugis houses during that particular era.
Each room displays interesting artefacts from the Gowa Kingdom including the original throne and traditional weaponry such as ancient spears and cannons. Come here and learn about the Gowa Kingdom or dress up in Gowanese outfits for some memorable and fun photo keepsakes. If you are lucky you may be in time to watch the colorful changing of the guard take place on its front plaza.
Get There
A 2 hour drive from the city of Makassar, the Museum Balla Lompoa is located on Jalan Sultan Hasanuddin No. 48, Sungguminasa, Somba Opu, Kabupatan Gowa, South Sulawesi.
3 | Lengang Laiya Waterfall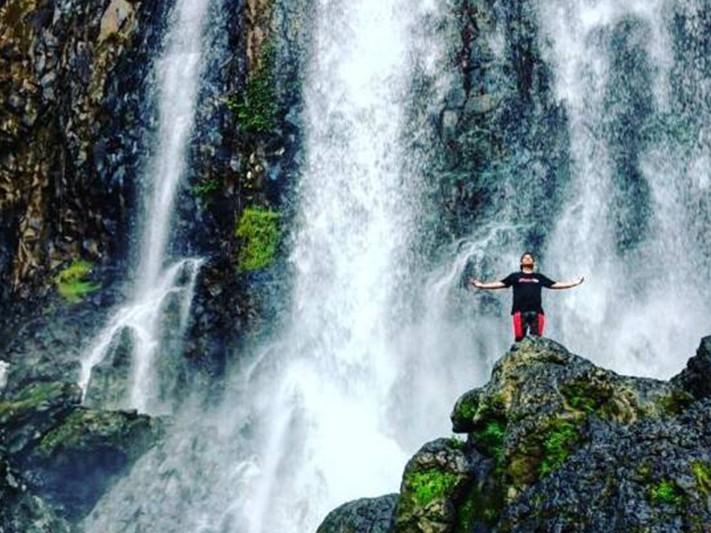 Image by sunshine via indonesia-toursim
A 2.5 hour drive from Makassar city lies a relatively undiscovered paradise, the Lengang Laiya Waterfall. Located in the Laiya Village in the Maros Regency, this waterfall is a spectacular piece of natural beauty that is untouched by the general tourists. As you arrive at the destination, you will be greeted by an expanse of towering pine tree forest which you must enter enter to reach this amazing waterfall. What awaits on the other side of the forest is a breathtaking two tiered waterfall that acts as a natural infinity pool to the backdrop of the luscious green landscape of mountains, valleys and trees.  Lengang Laiya Waterfall is the perfect spot to take a dip, relax and take in the fresh forest air and gorgeous fairytale like views.   
Get There
From Makassar, it takes a 1.5 hour drive to the city of Maros. From here, it will take another 1 hour drive to Bonto Manai within the village of Laiya where the waterfall is located.
4 | The Malino Highlands
Even before you arrive at the Malino Highlands, you will be swept away by the peaceful and stunning scenery. Leading up to the parking lot, visitors will pass an expanse of strawberry fields, pine forests and tea fields. Sitting 1,500 meters above sea level, this impressively large recreational retreat is 900 hectares full of natural attractions and family friendly activities. As you arrive at Malino Highlands be prepared to be taken aback by the magnificent view of rolling tea plantations and the refreshingly fragrant air. A stroll to the top of the summit will reveal a charming cafe named the Green Peko Cafe which serves delicious food as well as awe inspiring panoramic views. For those feeling a little more adventurous, there are an abundance of outdoor activities such as flying fox, horseback riding and cycling to name a few. The mini zoo and waterfall are also popular attractions that are not to be missed.
Get There
A 2.5 hour drive from the city of Makassar, the Malino Highlands are located in Pattapang, Tinggimoncong, Gowa Regency, South Sulawesi.
An admission fee of RP 50,000 for adults and RP 25,000 for children is required upon entry.
5 | Lake Tanralili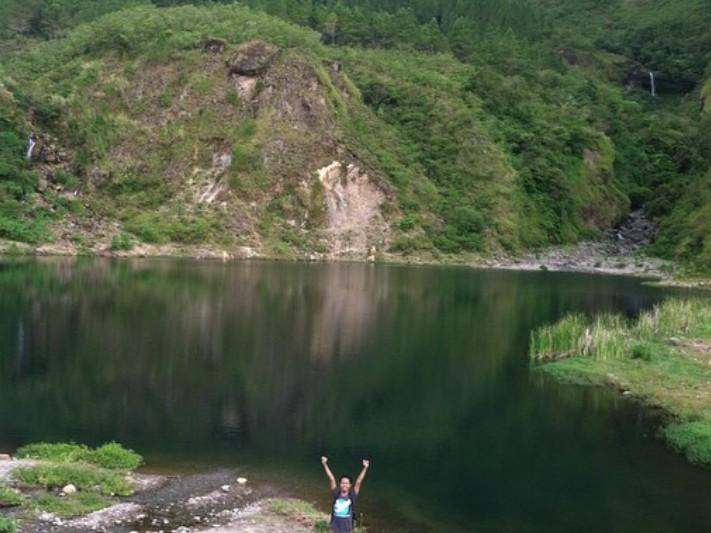 Image by matomamato
Located on the slopes of Mount Bawakaraeng and sitting 1,454 metres above sea level is the heart-stopping beautiful Lake Tanralili. Just 2 hours outside of Makassar, this lake is still relatively undiscovered and has only recently gained popularity among the local hiking, camping and academic community. Also known as Loe Valley, due to its location amongst majestically towering cliffs and dramatically steep valleys, this lake is a diamond in the rough. Come here to relax and enjoy the tranquil and mesmerizing landscape of mountainous terrain, sweeping greenery and dramatic stone structures left by the avalanche which locals say created the lake. A word of warning - the trek to the lake can be quite challenging, but upon arrival the incredible view will be well worth the journey.

Get There
From Makassar take the route to Malino, Tinggi Moncong, Gowa Regency. Once in Malino, it is a 1 hour drive to the village of Lengkese. The lake is approximately a 2-3 hour walk from this village.
Image source: @pulaukapoposang