Over 30,0000 people swarmed into the city center of Yogyakarta, in the heart of Java on Sunday, 5th February, to be a part of the opening of Yogyakarta's Chinese Cultural Week Festival 2017, held in conjunction with Lunar New Year 2017. Festivities this year will continue for a full week.
This year's opening ceremony truly mesmerized the public with its many amazing attractions. Deputy for Domestic Tourism Market Development from the Ministry of Tourism, Mrs. Esthy Reko Astuti, described the scene as follows: "the streets surrounding the Alun Alun of Yogya and on to Jalan Malioboro was completely packed and jammed with excited people who lined up to catch a glimpse of the spectacular Opening Night".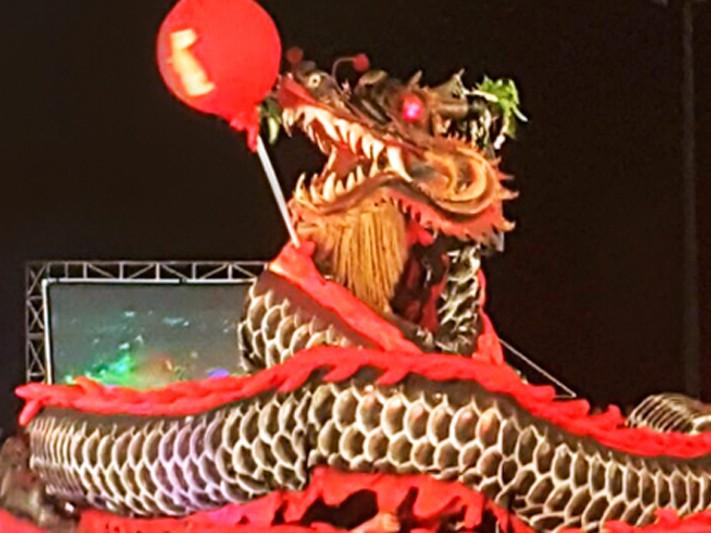 Everyone was eager to marvel at the so called "Asia's Longest Dragons Parade" that was the highlight of the show. The public and state officials all gathered to support this amazing cultural exhibition , showing high craftsmanship and harmony in the spirit of Indonesia's motto: Unity in Diversity. The parade of the dragons stretched an awesome 159.5 meters, all dragons carried by hundreds of art performers who moved their dragons to dance most elegantly. Mrs. Esthy added that "this year has been the most astonishing show ever put together for the event, and has attracted innumerable local and international tourists."
The parade was opened by the Hoo Hap Hwee group carrying huge and long dragons, followed by the Singa Mataram dragons and the Isakuiki (Javanese word meaning "this is what I can do") dragons. Aside from the hypnotizing dancing dragon show, people were pampered with 134 local culinary stalls. Chinese Traditional Houses complete with original interior and furniture were also displayed to the public. Music and other art performances from all around Yogyakarta were also shown on the main stage to anchor the excited crowds all the way from the Alun Alun in front of the Sultan's Royal Palace to Malioboro street.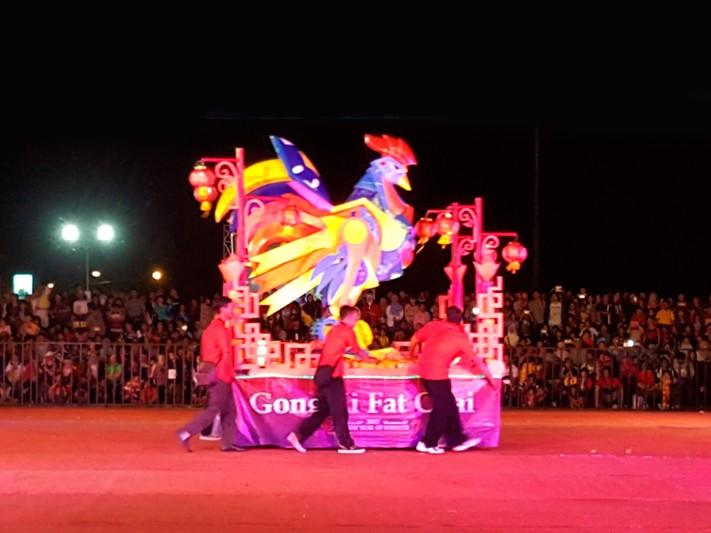 Separately, Chairman of Yogyakarta Chinese Cultural Week 2017, Tri Kirana Muslidatun explained that " the committee has consistently tried hard to keep the quality of this event and to make this better and bigger than the last. The number of enthusiastic performers enrolling to participate spiked high this year, and even forced us to limit the list. This year's Festival is indeed extraordinary and amazing!"
Meanwhile, Chief of Cultural Tourism from The Ministry of Tourism, Wawan Gunawan who is himself an artist and shadow puppeteer, had also shown his unique skills for a special audience in the State Palace in 2016. He excitedly shared his documentation of this spectacular event through social media for the whole world to see, saying: " Yogyakarta is truly an iconic city of diverse cultures and we are determined to preserve them all. The President has given us the target to reach 2 million international tourists and 5 million domestic tourists in 2019. Looking at this impressive show, I can confidently say, that Yogyakarta is ready to make it happen.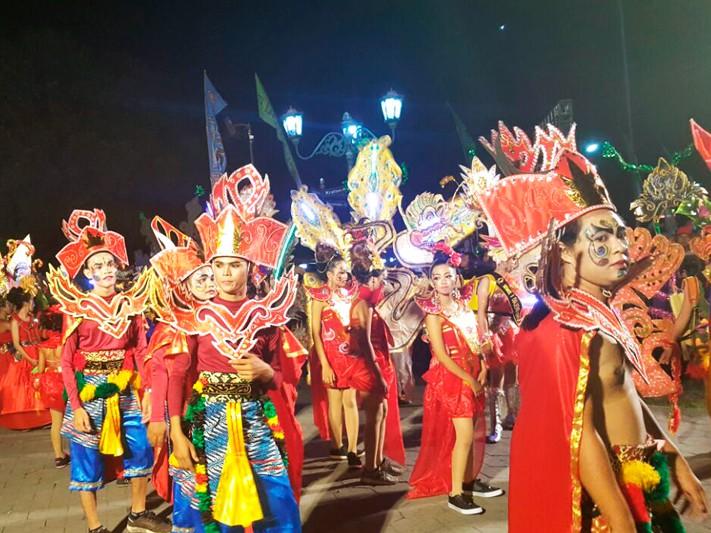 This year Yogya has extended the Chinese Cultural Festival from 5 days to 7 days, - a full week filled with great events! We are also are embracing more and more cultural communities to join in.
Indonesia's Minister of Tourism, Arief Yahya highly commended the Yogyakarta Chinese Cultural Week 2017 and wished them more success ahead. He eagerly said: "The city of Yogyakarta has excellently displayed its charms as a culture beacon ready to welcome tourists through its rich cultural diversity. The more we are able to create incredible events, accompanied by good promotional packaging, the better it will be for us to invite the world to come and visit Wonderful Indonesia!"