The spellbinding beauty of Indonesia never ceases to amaze travelers from all parts of the world. From the unbelievable beauty of its underwater paradise to breathtaking natural landscapes, strange and beautiful wildlife, and enchanting cultural traditions of the Indonesian Archipelago, all definitely offer the ultimate travel experience to tourists and travelers.
Confirming its ranking among world's top destinations, CNN recently published the article '20 Travel Destinations The Experts Say Not to Miss' that placed Wayag Island of the tourist paradise of Raja Ampat in West Papua Province at the very top of the list, even beating Egypt that came in second place.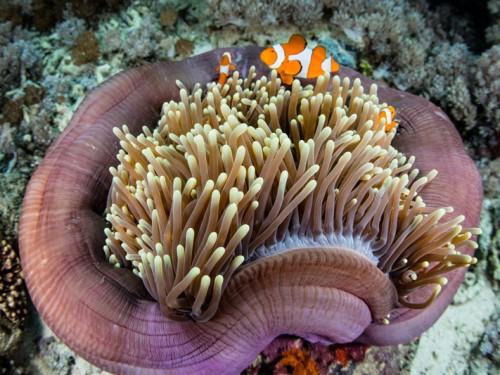 Raja Ampat is renowned for its fantastic scenery of karst islands grown over with green vegetation, surrounded by unequaled pristine underwater beauty.
Next to Raja Ampat, the Komodo National Park–Land of the majestic dragons- in east Nusa Tenggara Province came in 7th place, while the magnificent Borobudur Temple in Magelang Regency, Central Java Province was ranked 17th on the list.
From remote islands to city escapes, travel experts shared their favorite spots through the list. These experts ranged from pilots to travel photographers, train aficionados to tour guides, and more, who all had their own experiences travelling across the globe.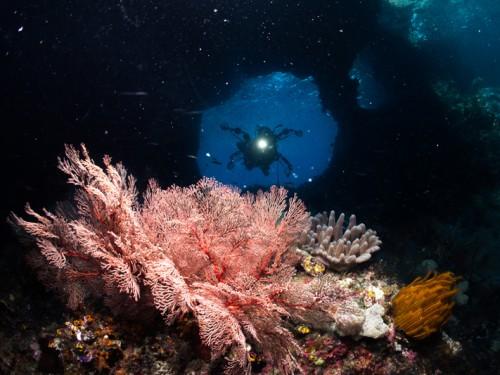 Sharing his opinion of Wayag Island, Michael Travers, Head of Marketing and Communications of SeaTrek Sailing Adventures, said that out of all the beauty that Indonesia has to offer, Wayag is perhaps the most stunning spot.
Describing this destination, Travers said : "Wayag has hundreds of thickly forested limestone karsts and islands, resulting in sheltered bays with white sand beaches and coral reefs". "I'd definitely recommend climbing to the lookout point on the western side of the main Wayag Bay. It's not for the faint of heart (picture a 30-minute ascent through forest and over jagged limestones), but there are the most staggering views of paradise at the end." added Michael Travers.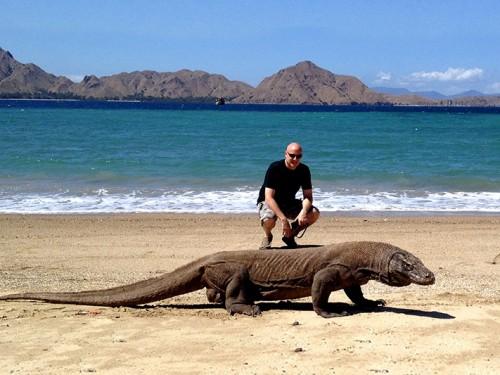 Photo source : www.timegoesby.net
Known as the land of the real-life dragons, the wonders of Komodo National Park does not only rely on the gigantic lizards but also its fascinating pristine natural surroundings.
"I suggest heading to Komodo National Park in Indonesia, where [in a hidden cove] a pod of dolphins rest at night," says Eddie Widnall, founder of Ultimate Indonesian Yachts."There's nothing quite like sleeping outside on the boat with the sound of the dolphins beneath" he added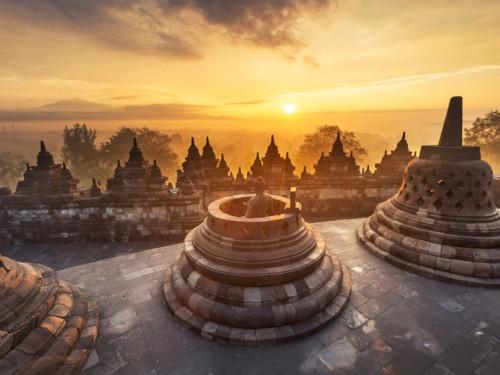 While, for an extraordinary experience, it's hard to beat visiting the ninth-century Buddhist monument of Borobudur, says Sophie Marchant, travel editor of LuxuryExplorer.com. Overlooking the Kedu Plain in Central Java, "this spot fills me with awe," says Marchant. "I stayed at Aman's Amanjiwo, which I definitely recommend. I woke up at 4 a.m. and climbed the summit for unbelievable views of Kedu as the sun came up over Mount Merapi, a whispering volcano."
Here is the complete list of destinations ranked in CNN's '20 Travel Destinations The Experts Say Not to Miss':
Wayag Island, Indonesia
Egypt
Abanotubani, Tbilisi, Georgia
Namibia
Canada's Yukon Territory
Minas Gerais, Brazil
Komodo National Park, Indonesia
Vilanculos, Mozambique
Greenland
Nosara, Costa Rica
Train Ride Between Belgrade and Montenegro
Wilpattu National Park, Srilanka
San Fransisco, USA
Jamaica
Eco Retreat in Kenya
Blanchisseuse Beach, Trinidad
Borobudur Temple, Indonesia
Trek through India's Himalayas
Kenya's Northern Frontier
Victoria Peak, Hong Kong
Related articles:
1. Raja Ampat A Paradise In An Unexplored Area for Both Divers and Nature Lovers
2. 5 Spectacular Sights in Raja Ampat that you Will Remember for Life
3. 10 Reasons to Visit the Magnificent Komodo National Park
4. Top Spots to Shoot Spectacular Photos in Komodo National Park