As the largest archipelagic country in the world, Indonesia is truly blessed with some of the most fascinating underwater wonders that make this the world's ultimate diving destination. The beautiful coral reefs, abundance of fish of every shape and size, breathtaking walls and drops, unique and colorful macro critters, and all the fascinating splendor of Indonesia's underwater paradise are captured through amazing pictures as well as impressive stories in the Magnificent Seven: Indonesia Marine National Parks Book. These amazing portrayal of Indonesia's marine paradise was recently launched in Jakarta at the Tugu Kustkring Gallery, on Friday 2nd June 2017.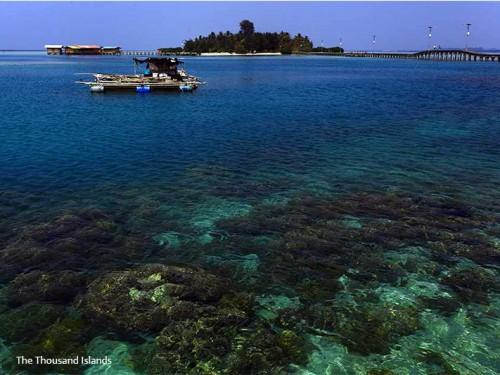 The Tousand Islands
Photo source : www.satujam.com
The book is a collaborative work between the Ministry of Environment and Forestry and United Nations Development Program (UNDP). Minister of Environment and Forestry, Siti Nurbaya Bakar, Minister of Tourism, Arief Yahya, and UNDP's representative for Indonesia, Christope Bahuet were among distinguished guests present at the launch of this book.
The Magnificent Seven: Indonesia Marine National Parks explores the fascinating beauty of seven Marine National Parks in Indonesia, namely: The Thousand Islands – Jakarta, Karimunjawa –Central Java,Wakatobi–Southeast Sulawesi, Taka bonerate -South Sulawesi, Bunaken –North Sulawesi, Togean–Central Sulawesi, and Cendrawasih Bay–Papua.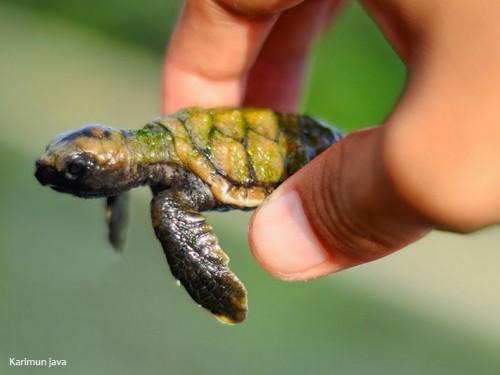 Karimun Java
Photo source : www.liburanaye.blogspot.co.id
Through the lens of professional underwater photographers, readers are taken into the spellbinding beauty of Indonesia's underwater world that are the diverse unique sea creatures, colorful coral reefs, schools of fish roaming the open sea, gigantic whale sharks, the majestic manta rays and napoleon wrasse, as well as the tiny wonders of macro photography.
"Shot by some of the finest photographers of the country and introducing the enchanting beauty and richness of Indonesia's underwater splendors, this is truly an exceptional work of art" said Minister Arief Yahya.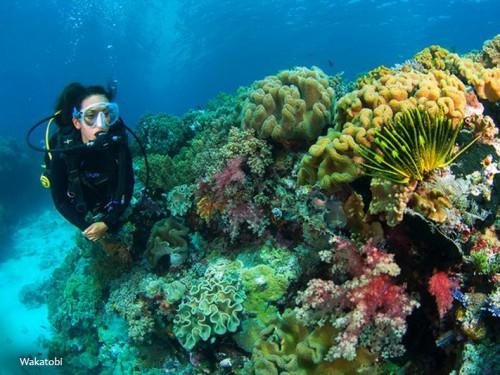 Wakatobi
Photo source : www.divephotoguide.com
Looking aT track records, Indonesia's underwater splendors have consistently received the highest accolades. Scuba Diving magazine has placed Indonesia on top of the list for the Indo-Pacific region's Macro Life, Overall Rating of Destinations, Health of Marine Environment, and Underwater Photography.While Dive Magazine also listed Raja Ampat in Papua, Alor and Komodo Island in East Nusa Tenggara, Nusa Lembongan in Bali, and Lembeh Strait in North Sulawesi among the Top World Diving Destinations 2017. CNN, moreover, also crowned Raja Ampat as the World's Best Snorkeling Destination, with Komodo National Park following as a runner up.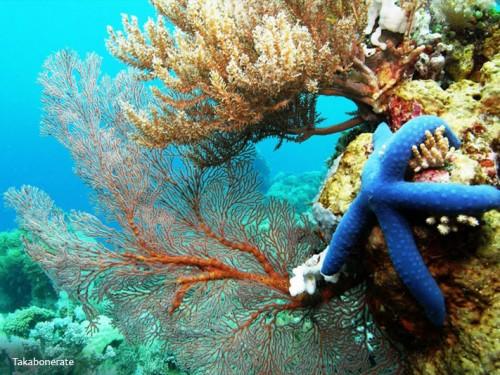 Takabonerate
Photo source : www.sulawesitourguide.com
"Extraordinary! This is truly a special book. Congratulations to the Minister of Environment and Forestry and UNDP. Our Marine National Parks are truly astonishing, we definitely have great underwater potentials" said Minister Arief Yahya appreciating the initiative to compile amazing photographic artworks into a book.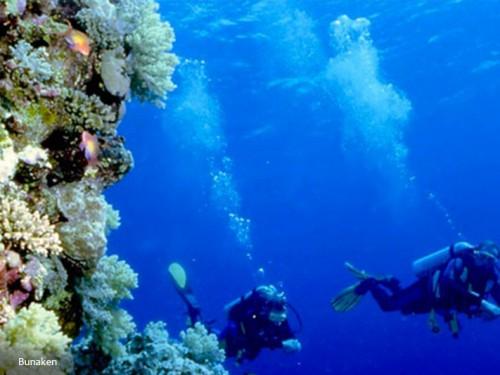 Bunaken
Photo source : www.twofishdivers.com
Furthermore, Minister Arief Yahya also suggested that the content of the book would be highlighted in the official tourism website Indonesia.travel as well as the Ministry's official website kemenpar.go.id. "I am certain that whoever sees these amazing pictures will be captivated and intrigued to explore more about Indonesia's fascinating underwater paradise" commented Arief Yahya.
Indonesia's precious seas need to be Protected for Sustainability
Meanwhile, Minister of Environment and Forestry explained that the management of the 7 marine national parks is under the Ministry of Environment and Forestry and that each is divided into various zones. She further reported that the budget for marine national parks' management and development has risen from IDR 60 billion to IDR 160 billion which is utilized for improvements in management as well as various facilities in the parks.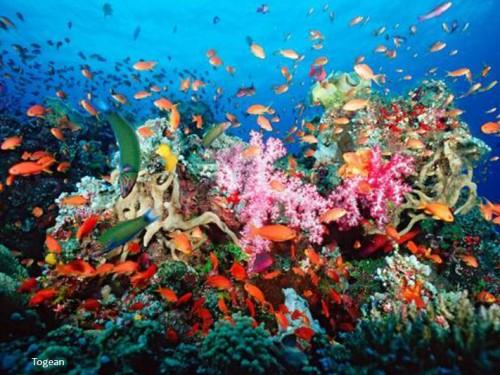 Togean
Photo source : www.tripadvisor.com/togean island
"Through the book: Indonesia's Marine National Parks, we wish the Parks to be developed into centers for economic growth for local communities. We also wish to portray to the world Indonesia's rich and fascinating underwater splendor. At the same time, participation from all stakeholders is required to preserve these beautiful parks", said Minister Siti Nurbaya Bakar.
On his part, Christoper Bahuet from UNDP added that UNDP has a number of collaborative projects with the Minister of Environment and Forestry that are aimed to protect the marine ecosystem across the Indonesian Archipelago. These projects are well documented including images which had given the idea to compile the book.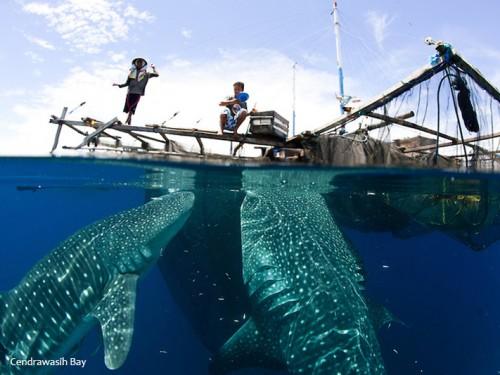 Cendrawasih Bay
Photo source : www.topindonesiaholidays.com
"The book was compiled in six months. The spots are in Indonesia's 7 Marine National Parks. Through the support of Indonesia's top underwater photographers, the book has become a testimony to Indonesia's amazingly diverse underwater wonders. These richness and diversity need to be protected and conserved for the sustainability of tourism as well as for local communities and next generations. Our commitment to protect the ocean's ecosystem is an important part of UNDP Indonesia" said Christopher Bahuet.
Photo source of header banner : www.dive-the-world.com
Related articles :
1. 10 Islands to Plunge into in Jakarta's Thousand Islands
2. Discovering an Underwater Paradise in Wakatobi
3. The Stunning Taka Bonerate National Park
5. Karimunjawa Marine National Park: Idyllic Paradise in the Java Sea