Soekarno-Hatta International Airport (SHIA), the main hub of Jakarta and also the main gateway to Indonesia, recently launched its first airport train service, which will greatly reduced the travel time to reach the airport located in Tangerang, 20 km northwest of Jakarta.
Image Source : http://www.angkasapura2.co.id/
Reaching the airport can be quite a hassle, especially for those whose in a tight schedule, because of Jakarta's congested and often unpredictable traffic. However, the new train will provide an alternative for travelers to reach SHIA and enabling them to be more punctual.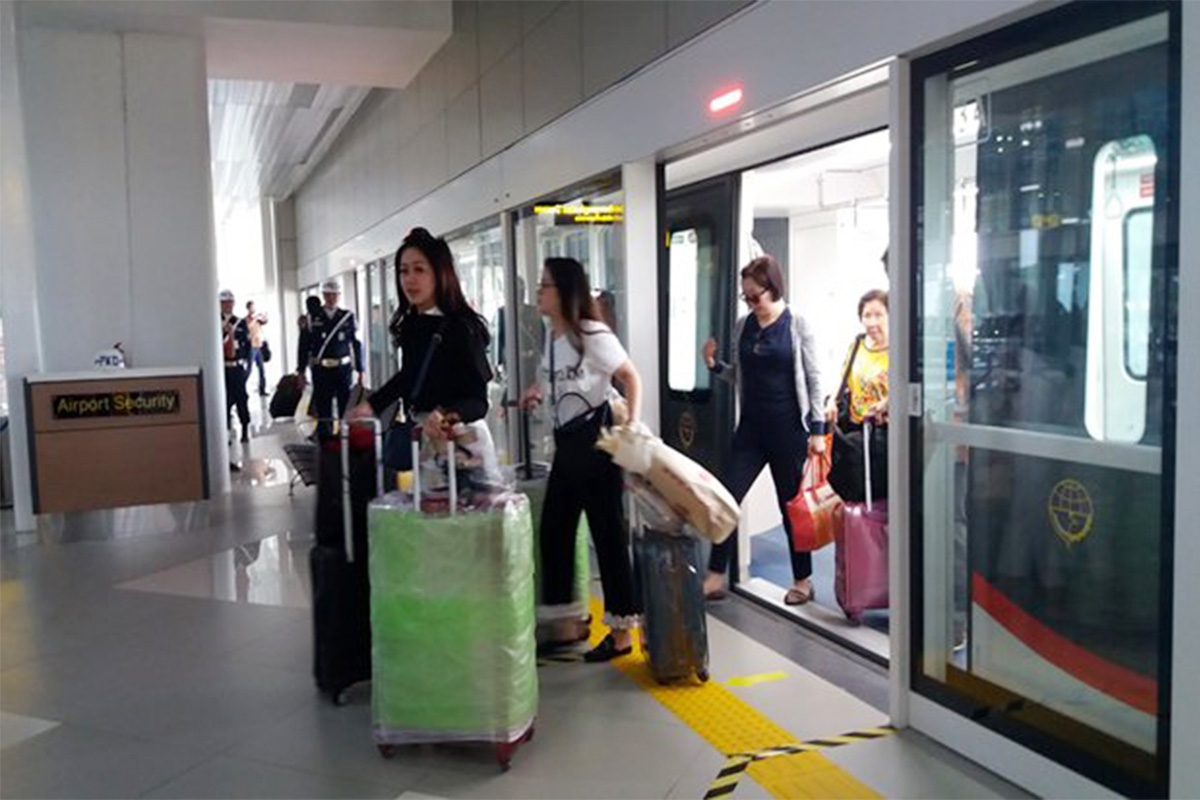 Image Source : https://ekbis.sindonews.com/
On 26 December 2017, the train began its maiden journey transporting passengers from the Sudirman Baru Station in Central Jakarta to SHIA. According to train operator PT Railink, when the train is fully operational, it will depart from Manggarai Station in South Jakarta and will only take 55 minutes to reach the airport, as compared to one-two hours drive depending on traffic. The train is scheduled to depart every 30 minutes and can accommodate up to 272 passengers. Starting from 1 January 2018, the ticket fare will be Rp 70.000 (US$ 5). You can buy the tickets using Railink mobile app, internet booking, or at vending machines in the train stations. You can also use debit or credit cards.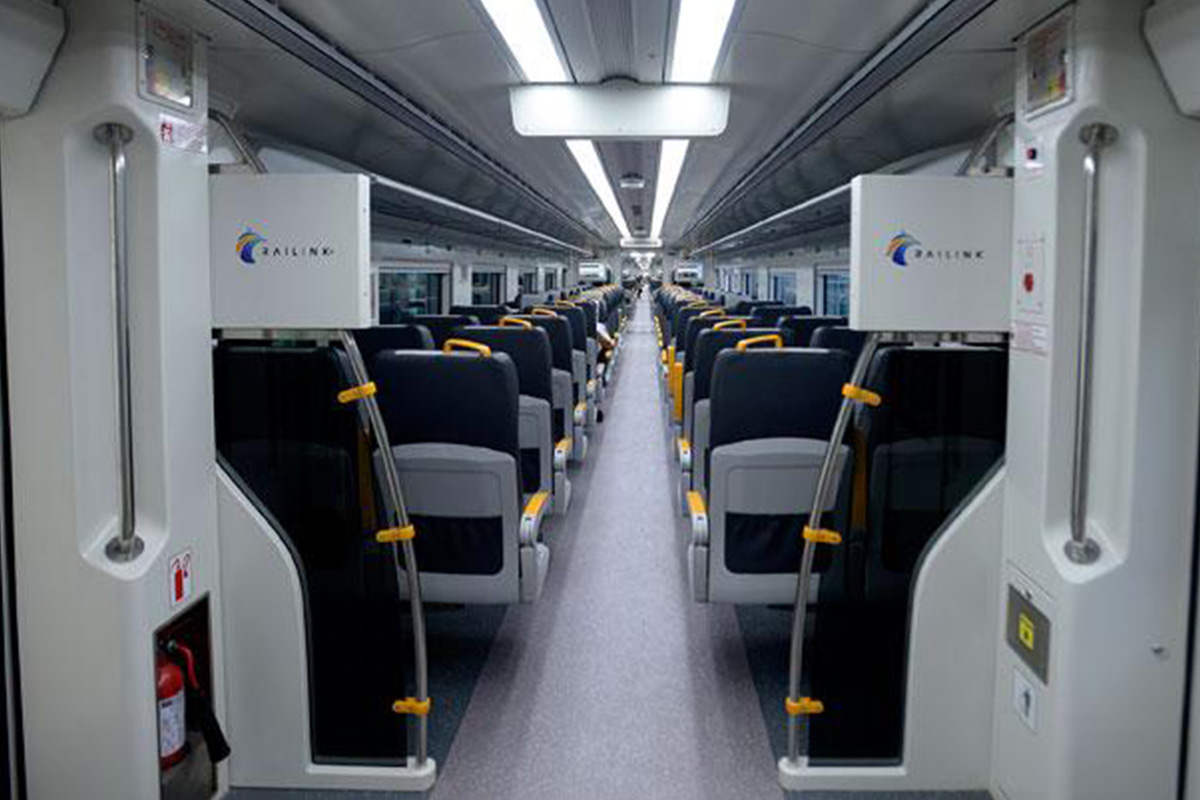 Image Source : https://metro.tempo.co//
The train boasts first class facilities for its passengers. The interior is designed to resemble first class cabin of an airplane. The seats are cozy with appropriate space between them. There is also a USB charging port just below the armrest so passengers can charge their smartphones or other gadgets on the go. The toilets are designed like those of a 4-starred hotel. "There is also a special nursing room where people can change their babies' diapers as well as for other needs. Nursing room is not commonly found in regular trains," said the CEO of Railink, Heru Kuswanto.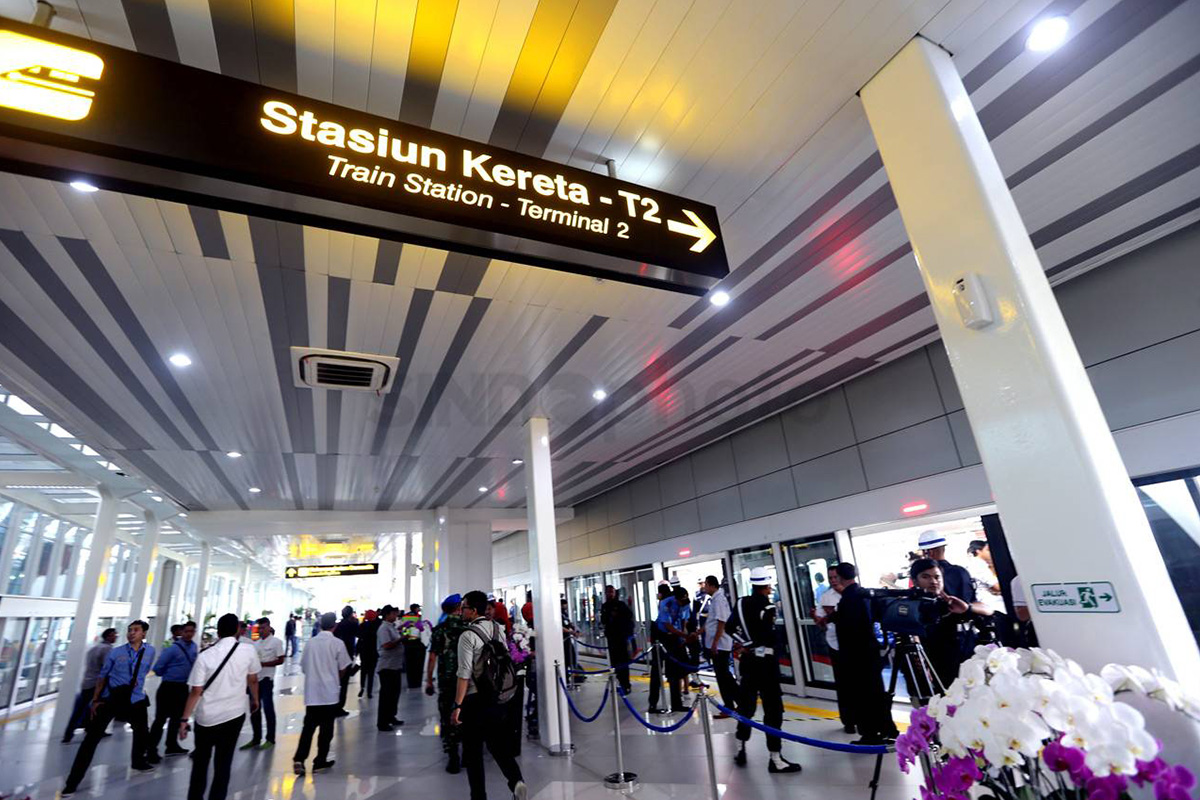 Image Source : https://photo.sindonews.com//
Unlike regular trains, the head compartments are more spacious. There are also dedicated cabinets near the toilets to hold luggage. There are also monitors that display information on the train's route. The train also comes with the latest technology that allows its operator to receive information on each coach digitally via a special device.

Arriving at the airport, passengers can easily move to various terminals via the free skytrain service that connects all terminals. Vice versa, those who wish to take the Airport Train from the airport can also easily reach the station via the Skytrain.
Photo source of header banner : http://foto.metrotvnews.com/