Said to be the largest fountain park in South East Asia, the Sri Baduga Water Park in the town of Purwakarta, West Java, boasts a 3 hectares sprawling park with at its center the musical and dancing fountains. Using state-of-the-art technology the fountains are set in an artificial lake in the center of town called Situ Buleud – meaning the Round Lake.
On Friday, 6 January 2017, Minister of Tourism, Arief Yahya together with Regent of Purwakarta, H. Dedi Mulyadi launched the Baduga Fountain Park as one of Indonesia's official tourism icon.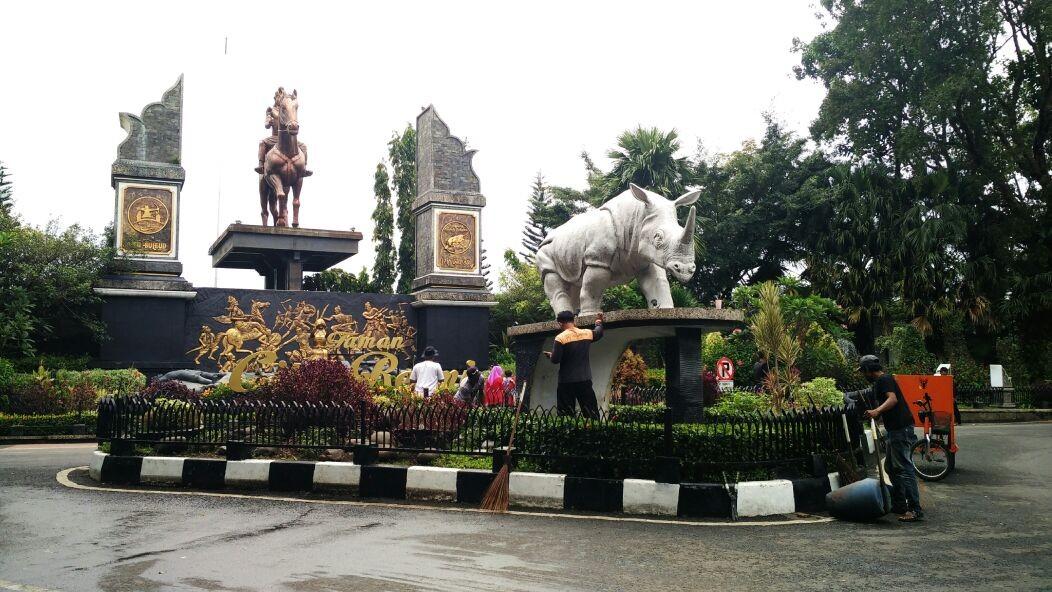 Located a mere 2 hours'drive between Jakarta and Bandung by toll road, Purwakarta has grown rapidly into an attractive tourist destination that was the heart of the once powerful 15th century Padjadjaran kingdom of the Sunda land. Here the Sunda culture and traditions are still adhered to by its inhabitants, which are today expressed into this large-scale fountain park.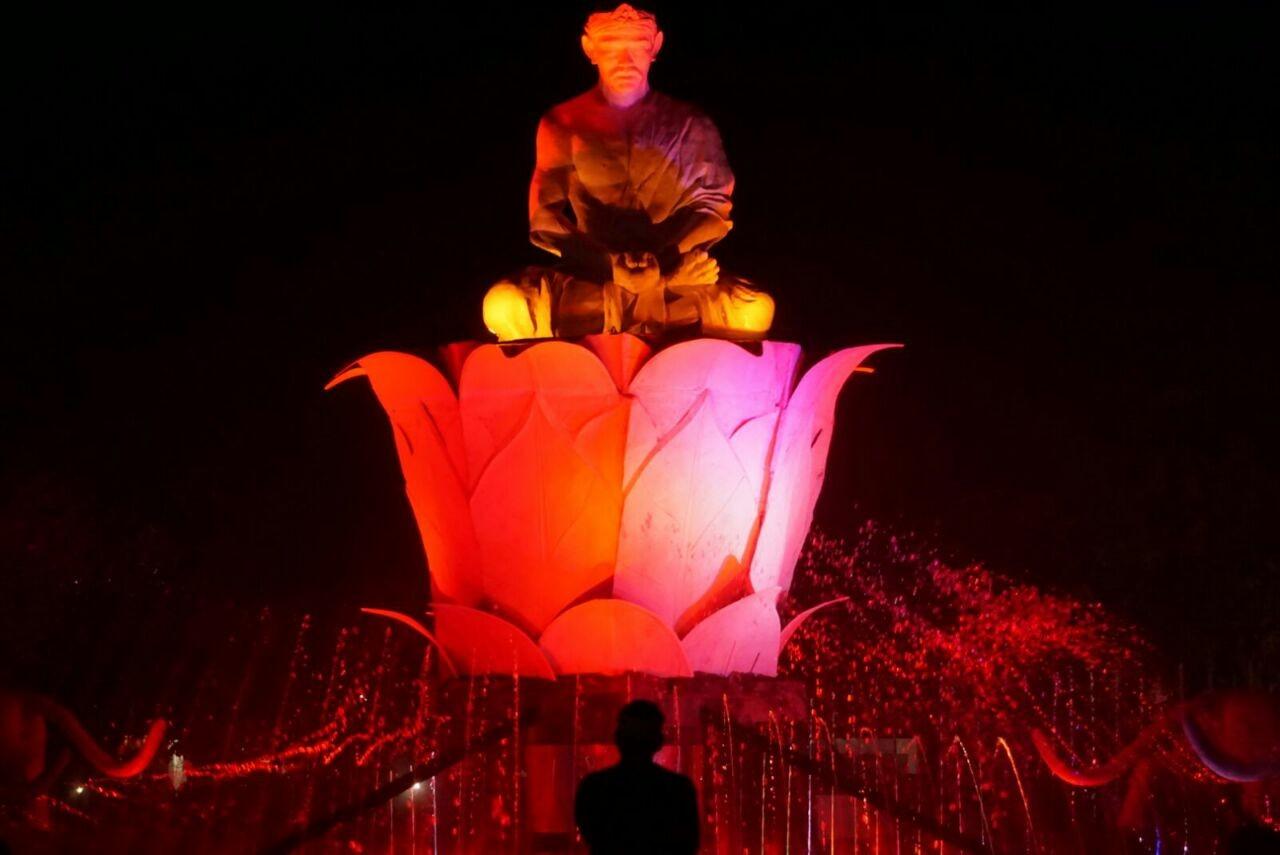 Here, in the center among the hundreds of dancing fountains sits majestically the statue of Prabu Kian Santang, son of Prabu Siliwangi, also known as Sri Baduga, the most famous Maharaja who ruled ancient Padjajaran. Here, Prabu Kian Santang is portrayed sitting crossed-legged on a giant lotus flower. Surrounding the statue, no less than 2,000 water spouts shoot up showers that dance following synchronized music. And enhanced by streams of light in rainbow colors and laser play, they form images of a man and a woman dancing special Sundanese traditional dances.
Built to be the largest Fountain Park in Southeast Asia the Sri Baduga Park encompasses a total area of over 3 hectares. The fountain Park sits right in the center of Purwakarta's landmark, the Situ Buleud, or the Round Lake, which is an artificial lake originally built during Dutch Colonial times and meant as a pool fora herd of the near extinct rhinoceros population. (The last Java rhinos can now be found only in the Ujung Kulon National Park).
The Fountain is part of an extensive development of the Situ Buleud Tourism area which started construction in 2013, with the first stage officially opened in 2014. This was followed by the second stage in 2015. In the long-term, there will be 9 stages of development with each stage focusing on different unique features to be operated by the most up-to-date modern technologies.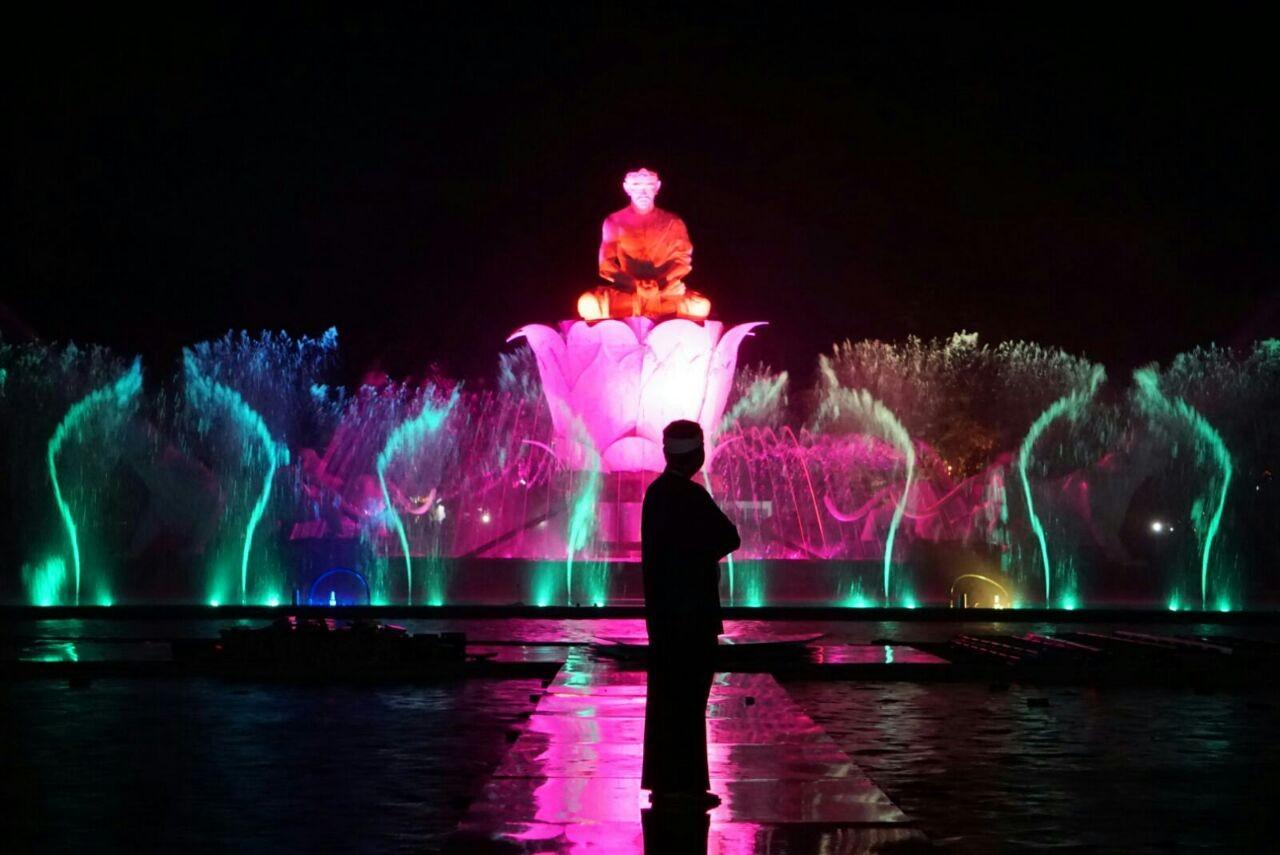 The spell binding fountain shows are held three times on Saturdays and Sundays starting from 7:30 pm to 10:00 pm. Taking about 25 minutes, these amazing musical fountain shows can be enjoyed for Free by all.
Purwakarta is located near the Jati Luhur dam, one of Java's largest dams, which is definitely another attraction to visit.
(Photos : Tourism Office of Purwakarta)