Vice President Jusuf Kalla accompanied by Tourism Minister Arief Yahya, last weekend spend four days on a working visit to boost tourism to the province. Inspecting South Sulawesi's tourist facilities from Makassar up north to the stunning Tana Toraja highlands.

Accessibility to Tana Toraja was the main concern of the government, especially since, despite the fact that Toraja is already popular with tourists especially from Europe, this destination still has limited airport facilities so that those wishing to reach this spectacular area must first make an 8 to 9 hours overland journey from Makassar. Although the small airport of Pongtiku is available, but this can only take small aircrafts.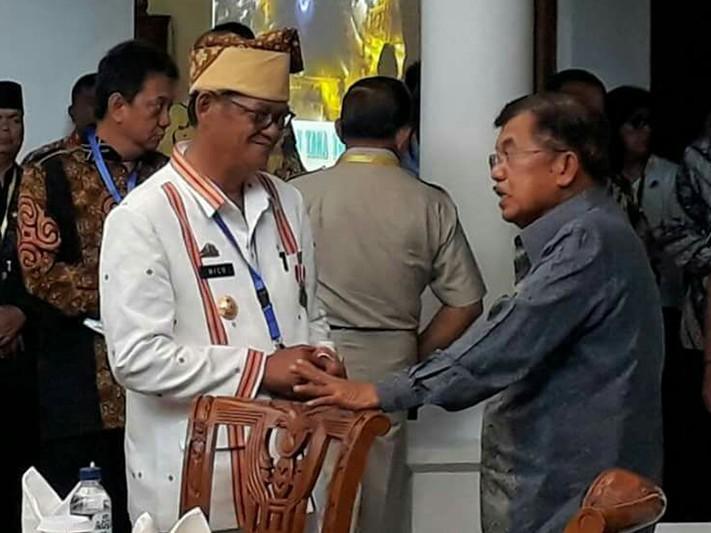 Image via indonesia-tourism.com
During his visit to Toraja this weekend, therefore, on Sunday, 22 January, VP Jusuf Kalla and Tourism Minister Arief Yahya spent the day in a meeting with District Heads of Toraja and North Toraja, attended by the Toraja DMO and the private sector, discussing and deciding on immediate actions to be taken to urgently boost tourist arrivals to Toraja.

A number of decisions were taken to be acted on urgently, including firstly, that the present Airport of Pongtiku, - which today receives only Trans Nusa small aircrafts, - will have its runway extended immediately from the present 1,300 meters to 1,600 meters with an additional aircraft tuning bay, in order for Garuda Indonesia aircrafts to be able to land and take off from this airport. The extension is expected to take a few months.

Pongtiku airport is only 8 km distance from the town of Makale and 10 km from Rantepao.
Secondly, construction on the larger airport earmarked to be built at Buntu Kuni will be accelerated starting with thorough soil inspection. Awaiting its completion, The Pongtiku airport is to be used. When completed the airport can receive planes carrying over 70 passengers.

VP Jusuf Kalla explained that today's tourists look for fast access to their choice destinations. In order to fulfil this need, the government is thus set to prepare the required infrastructure that include airports and access roads. Such measures have been taken to accelerate arrivals to Lake Toba in North Sumatra that had problems similar to those of Toraja.

While, Minister Arief Yahya said that Toraja is already popular in Europe, and with the influx of tourists from China to Makassar, arrivals to Toraja should double or even triple.
The province of South Sulawesi at present receives around 200,000 international tourists, and 7 million domestic visitors. In 2019, it is targeted that the province will receive 500,000 international visitors and 10 million domestic tourists. Whereas, Tana Toraja itself, which is managed together by both the district of Tana Toraja and North Toraja, should be able to receive 1 million domestic tourists, up from the present 581,000. While the number of international tourists are expected to surge to 50,000 this year, up from 30,000 in 2016, said Minister Yahya as quoted from Bisnis Indonesia. To serve tourists better, the Ministry of Tourism has also promised to send instructors to teach 50 qualified tourist guides in Toraja.

While, District Head of Toraja, Nicodemuis Biringkanae hopes that the Minsitry of Transport could immediately start construction of the Butu Kunik airport as surveys have already been completed.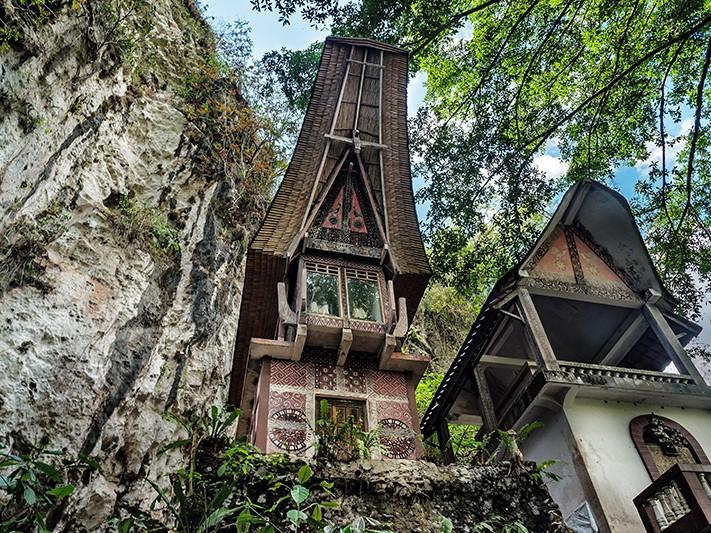 Image via indonesia-tourism.com
Besides its stunning natural landscape, Tana Toraja is famed for its living megalithic culture that are especially dedicated to the remembrance and celebrations of the dead. Nonetheless, those not inclined to watch graves, travel agents have prepared sports activities like Trekking and White Water Rafting, and visiting and enjoying coffee plantations where the famous Toraja Coffee is grown.

A new huge statue of Jesus Christ, exceeding the height of that in Rio de Janeiro is in construction at Burake. The statue is 40 meters high, and has 7777 steps, a number held sacred by the Toraja people.

(Sources : Bisnis Indonesia, Toiraja DMO)
Image Source: indonesia-tourism.com