The recent devastating earthquake and tsunami that devastated Palu, Donggala, and Sigi in Central Sulawesi and several regencies in West Sulawesi which direly affected its inhabitants, have turned the eyes of the world to this region. With deep sympathy for the suffering of other human beings, many world leaders and renowned worldwide public figures to small children in many countries have given their support, joining hands to provide aid for those in great need.
The latest expression of support was shown at the Stadion Pac de Princes in Paris, France, home base of renowned football club Paris Saint Germain (PSG).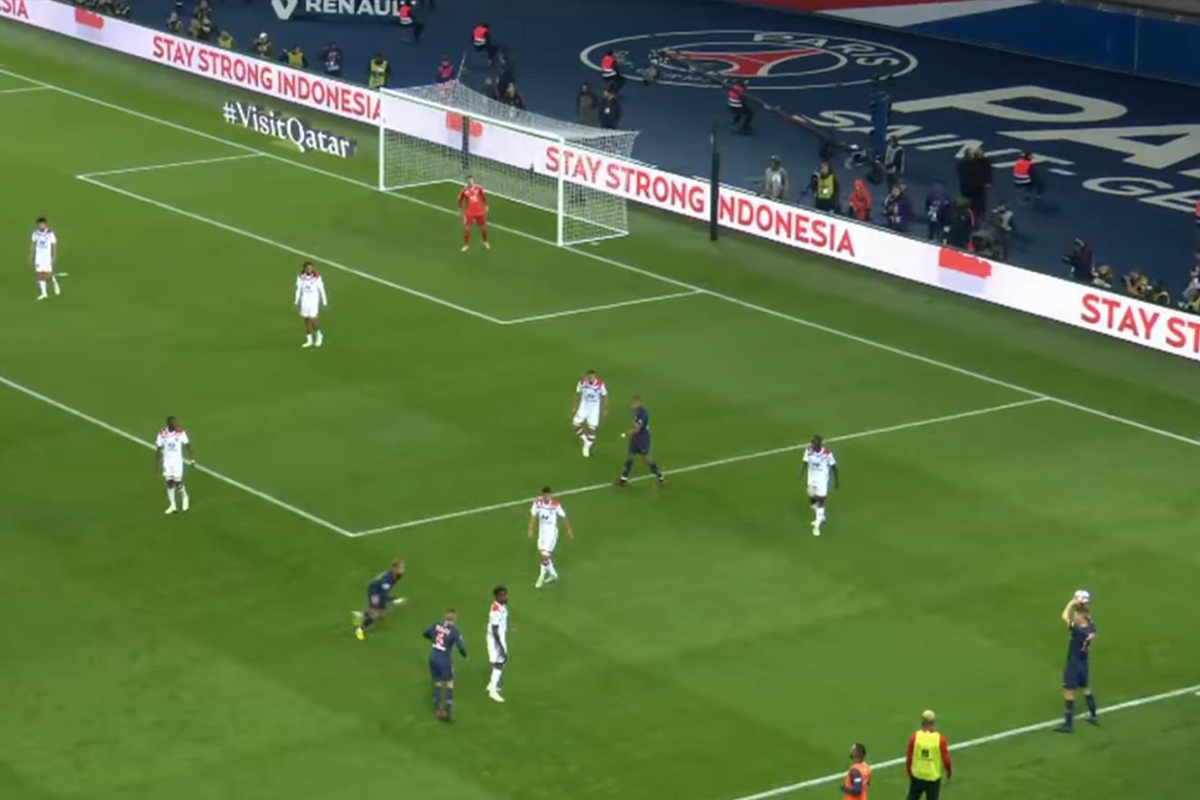 Image Source: http://jakarta.tribunnews.com
Banners saying "Stay Strong Indonesia" and its Indonesian version "Tetap Kuat Indonesia" were displayed at LED features around the stadium, both on the balcony as well as around the field sides when Paris' renowned football club was host to a match against Olympique Lyon on Sunday, 7th October 2018.
During this match, the team which is filled with world's football superstars such as Kylian Mbape, Neymar Jr, EdinsonCanvani, and Gianluigi Buffon expressed their deepest sympathy and support for those so painfully suffering from the earthquake and tsunami in Central Sulawesi, as well as the earlier quake on the island of Lombok and other regions stricken by natural disasters.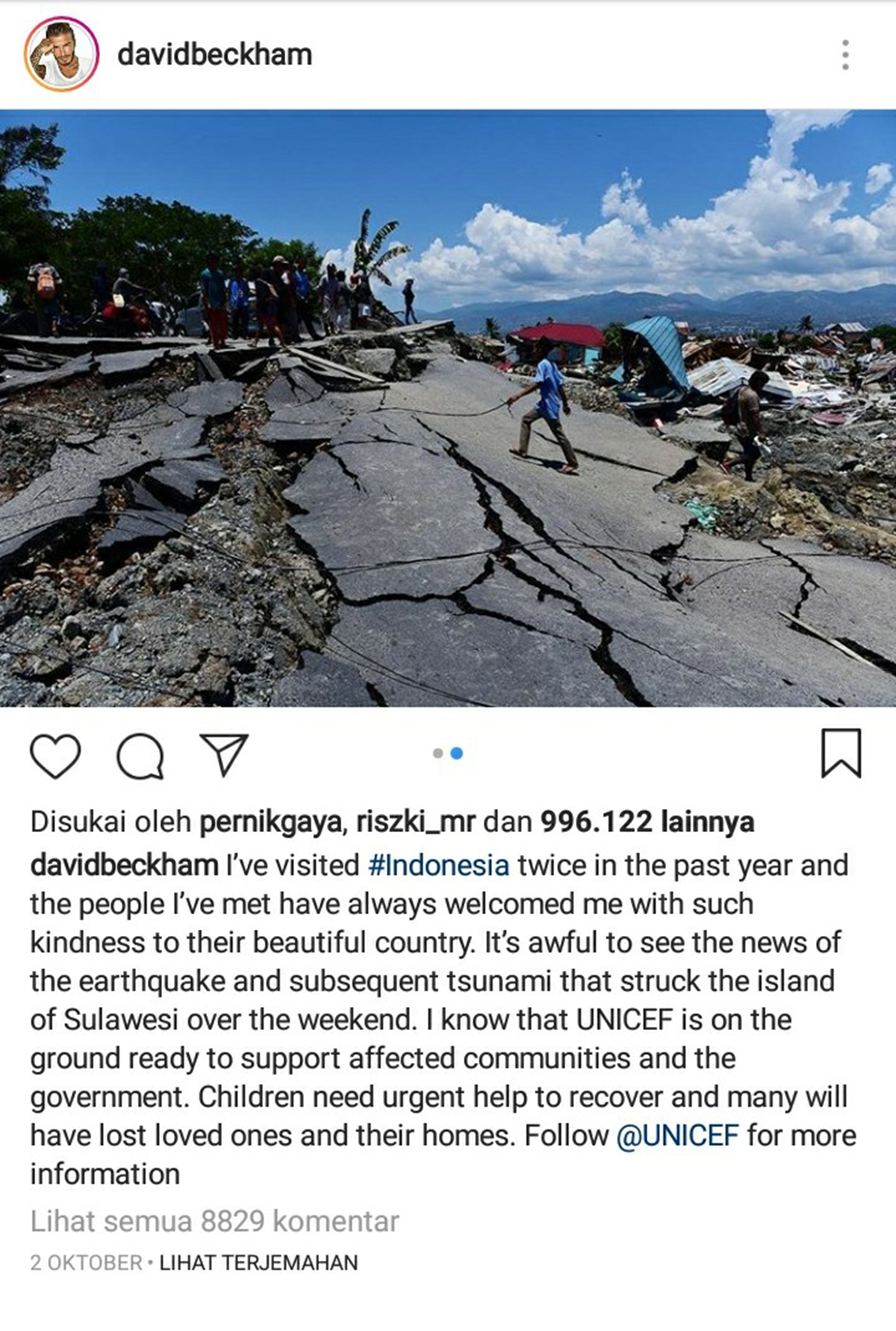 Image Source:@davidbeckham
Photos of this public expression of support were uploaded on the club's official Indonesian version twitter account @PSGIndonesia with caption: "Paris Saint-Germain menyampaikan pesan dukungan saat laga #PSGOL kepada Indonesia yang mendapatkan musibah gempa dan tsunami di beberapa daerah. Doa dan pikiran kami bersama kalian. Tetap kuat Indonesia!"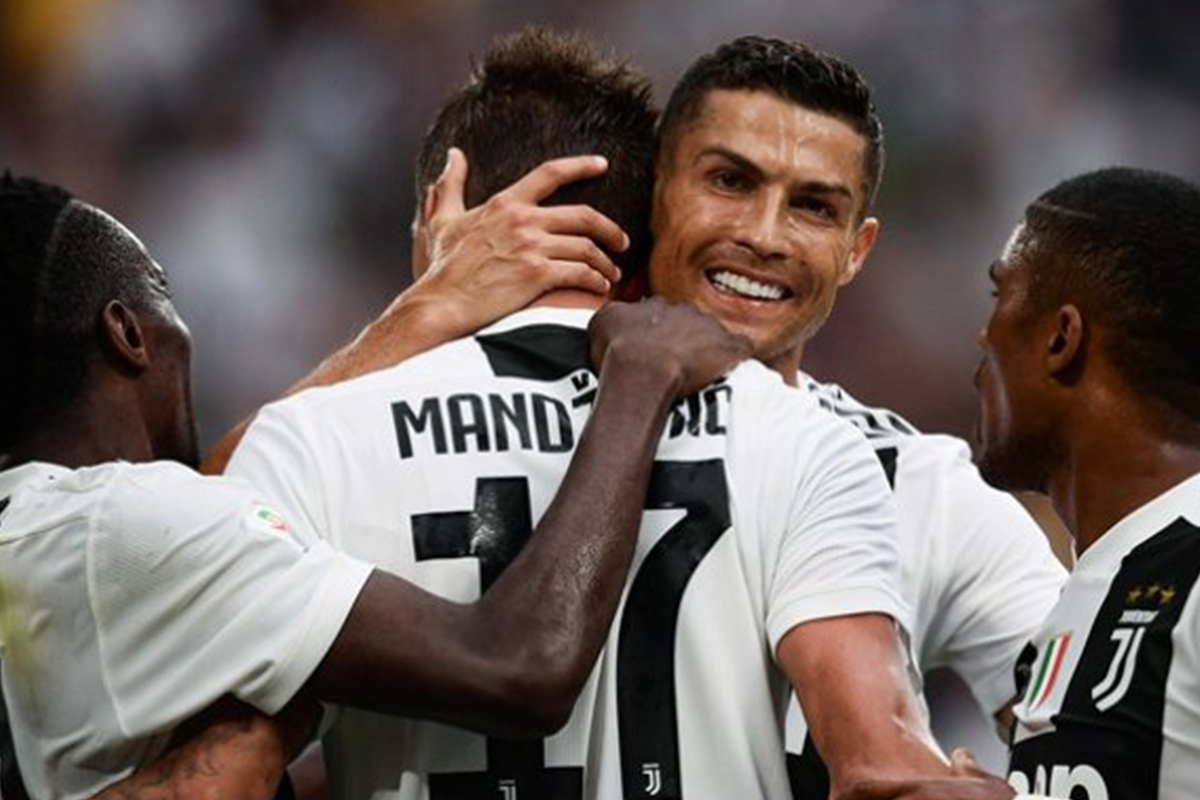 Which translates to: "Paris Saint-Germain send our support to Indonesia at the #PSGOL match, where several regions in the country were struck by earthquakes and tsunami. Our thoughts and prayers are with you. Stay Strong Indonesia!" To date, the post received over 7,000 likes and has been retweeted over 8,000 times.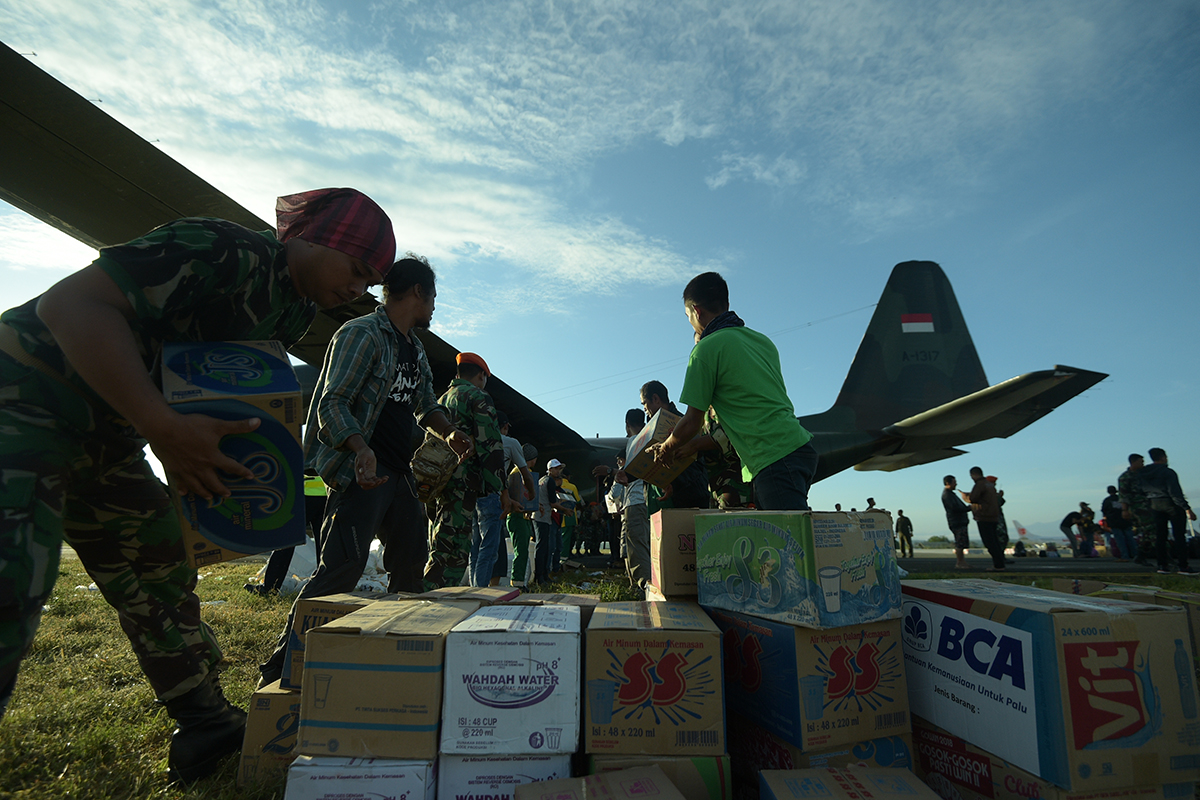 Image Source: Shutterstock
Beforehand, from Italy, the renowned football club Juventus sent their deep sympathy and support to the people of Palu, Donggala and other affected regions on 28th September 2018. Through their official Indonesian twitter account @juventusfcid, football mega star Cristiano Ronaldo and all team members including the Juventus family worlwide, sent their thoughts and prayers in Bahasa Indonesia Language: "Juventus turut mengirimkan doa untuk keselamatan seluruh masyarakat Donggala, Palu dan sekitarnya setelah terjadinya gempa bumi hari ini."
Meaning: "Juventus prays for the safety of all the people of Donggala, Palu, and nearby regions affected by the earthquake that happened today".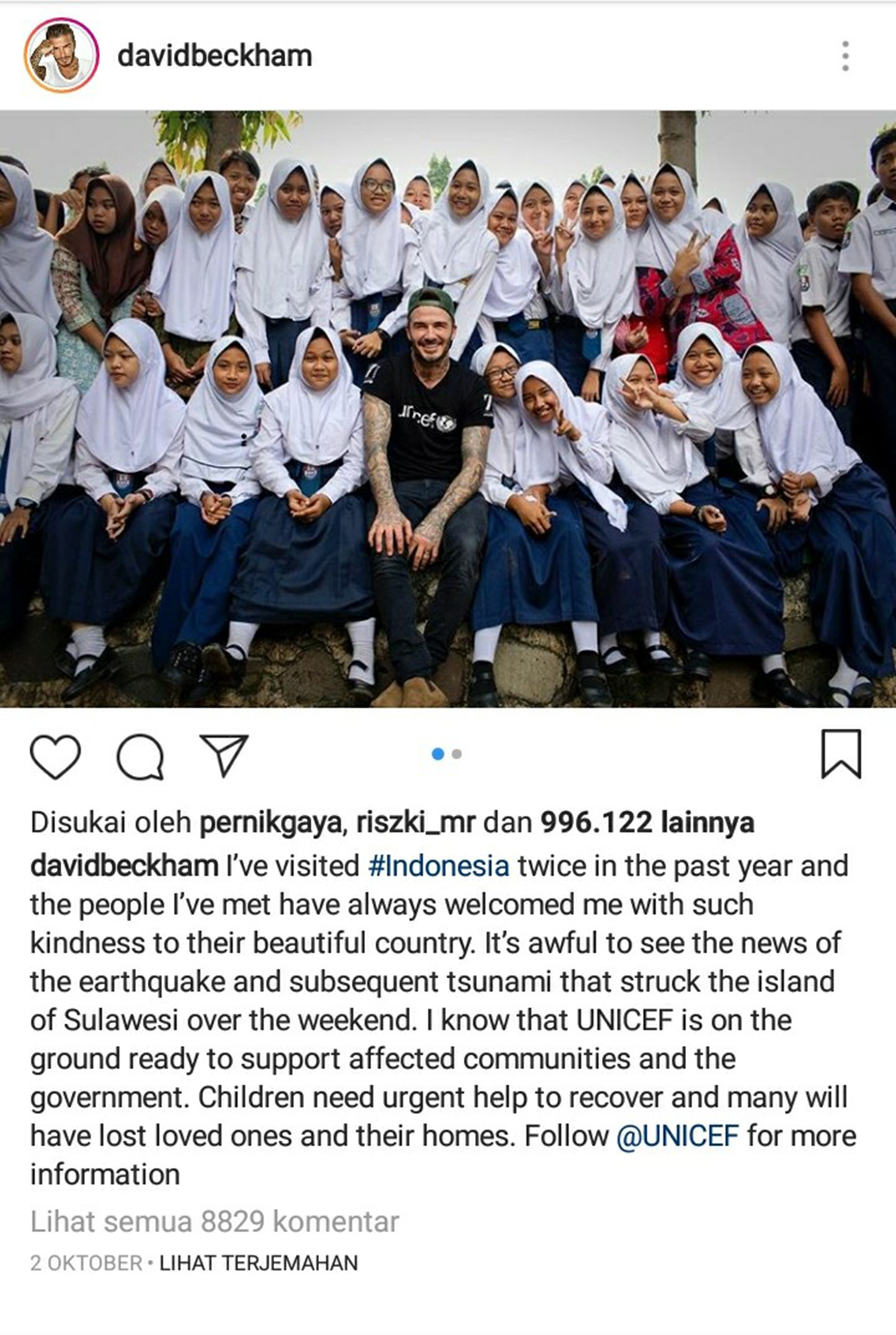 Image Source: @davidbeckham
Photo Source of Header Banner: http://jakarta.tribunnews.com