Taking the action and festivities to the sky of Yogyakarta, - better known as Yogya or Jogja, - the Jogja International Air Show 2017 will be held from 26th to 30th April 2017.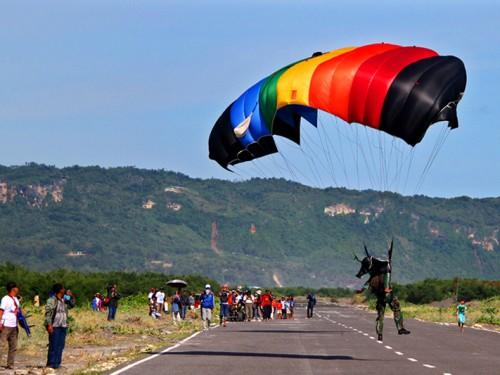 Photo Source : http://kotajogja.com

Entering its 12th edition this year, the event will not only take place in one location as in all previous editions, but in 5 cities and regencies across Yogyakarta Province on different dates.

On 26th April 2017, the show will take off at the Gading Airport in Gunung Kidul Regency. The next day, on 27th April 2017, the Air Show will shift to the Shiwa Field, at the Prambanan Temple Complex and Denggung Field in Sleman Regency. On 28th April 2017, Alun-alun Wates in Kulon Progo Regency will be the venue for the show and on 29th April 2017 the show will turn to the North Square of Yogya's Palace (Keraton Yogya) in Yogyakarta City. The pinnacle for Jogja International Air Show 2017 will take place on 30th April 2017 at the Depok Airstrip in Bantul Regency which is scheduled to be attended by the Minister of Tourism and the Minister of Youth and Sports.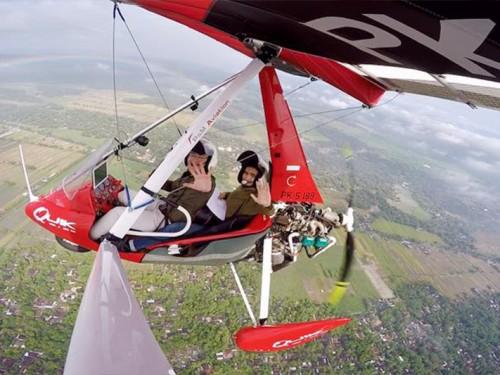 The event will feature an array of exciting aerial shows including parachuting/skydiving, paramotoring, spot landing, aeromodelling, aero towing, photography competition, as well as exhibitions and art performances. The event will also be highlighted with a fly-past and aerobatic show by the highly admired Jupiter Aerobatic Team from the Indonesian Air Force. There will also be the Dirgantara (Sky) Carnival featuring Air Force Cadets' Drum band, international aero sport athletes, and more.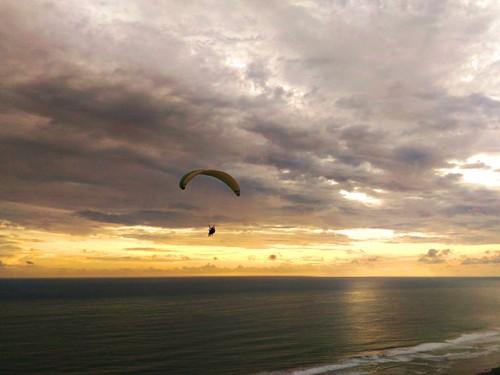 Photo Source : https://jogjasignature.com


Besides participated by aero sport enthusiast from all over Indonesia, the Jogja International Airshow (JIAS) will also involve the participation of numerous other countries. Currently, there are already 167 athletes from 10 countries who have submitted registration for the event. However, due to the limited quota, only 67 international aero sport athletes can be accommodated . These are aero sport enthusiasts from Malaysia, the Philippines, Thailand, South Korea, Australia, and USA.

JIAS 2017 will also show attempts to break the national MURI's (Indonesia's Museum of Records) record for the largest skydiving formation by 50 skydivers. A record breaking attempt will also be made for the most number of paramotors flying together by 30 paramotors.

Jogja International Air Show is an annual event presented by the Office of Tourism of Yogyakarta in collaboration with the Indonesian Aero Sport Federation (FASI) and is fully supported by the Ministry of Tourism. Last year, the event successfully drew 50,000 tourists. This year, the even aims to attract even more tourists with a target of 75,000 tourists , expecting 50,000 tourists thronging at the beach area, 20,000 in the city area, and 5000 tourists at the Prambanan Temple Complex.