On 6 April 2017, the World Economic Forum (WEF) issued the World's Travel & Tourism Competitive Index (TTCI) for 2016, in which Indonesia was assessed to have jumped a significant 8 rungs from rank no. 50 to no. 42 within one year. This consdering that the previous year, in 2015, Indonesia's tourism competitiveness leapt 20 points from the earlier no. 70 status.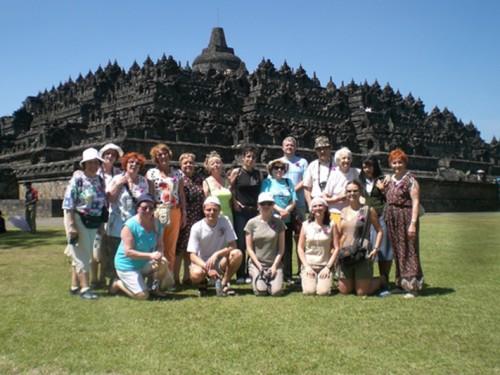 Photo source : borobudursunrise.com
The reason for this huge leap, said Tourism Minister Arief Yahya, was because the Government under President Joko Widodo has raised Indonesia's Tourism Sector into the country's Top Priority list for development, and is, in fact, the Leading Sector in the Core Economy. And indeed, the above achievements as mentioned by WEF are proof that Indonesia has risen in the world's confidence towards the country's tourism, and more importantly, that Indonesians themselves now have more confidence in the Tourism sector, that Indonesia's Tourism is indeed capable to compete among the world's top destinations.
Last year, Indonesia reached its target in welcoming 12 million international tourists to its shores, an impressive growth of 20% over 2015. Nonetheless, this year Indonesia targets 15 million arrivals, or a surge of no less than 25%, yet still an intermediary stage in achieving the 20 million visitors targeted for 2019.
For this reason, Minister Arief Yahya likens the growing challenges face by tourism to running a marathon race, and not like a one time sprint, because the government and the people of Indonesia have today placed so much trust in the Tourism Sector.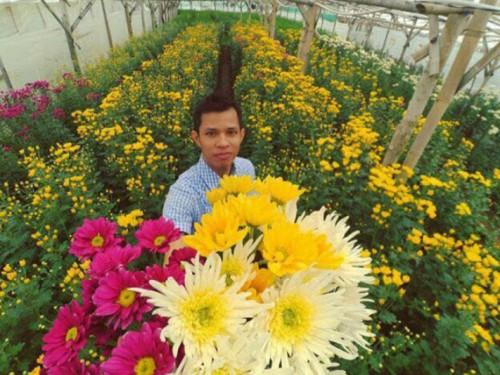 In more detail, the TTCI Index itemized that in the Business Environment category, Indonesia rose 3 rungs, to no. 60 from no. 63 last year. In Health and Hygiene, there was improvement from 109 to 108. Indonesia made a great leap forward in International Openness, up from no. 55 to no. 17. This was spurred by the hefty increase in free visas issued to 169 nationals. In the Prioritization of Travel and Tourism, this category increased 5 points from no. 17 to no. 12. Environment Sustainability was at only at 131; whereas Air Transporation was up 3 points to no. 36 from the earlier no. 39. Ground and Port Insfrastructure was up from no. 77 to no. 60. Tourism Services and Infrastructure rose to no. 96 from the previous 101, while Natural Resources, also rose from 19 to no. 14.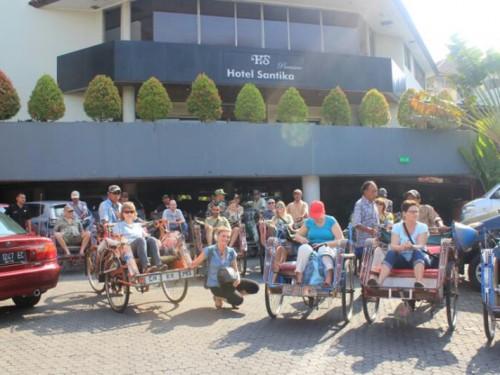 This year, the government has set its priority in the development of Connectivity, especially in the airline sector, the integrated development of 10 top priority destinations and the creation of thousands of homestays, chiefly at Lake Toba (North Sumatra), Tanjung Kelayang (Belitung) Tanjung Lesung (Banten), The Thousand Islands (Jakarta), Borobudur surroundings (Central Java), the Bromo-Tengger mountain area (East Java), Mandalika (Lombok), Labuan Bajo (Flores) and Morotai Island ( North Maluku).
Most important also is the Digitalization of the Tourism Industry especially in priority and remote areas.
Air capacity is still a challenge, added Minister Yahya. At present, the total seat capacity on international and domestic airlines is 19.5 million. This is sufficient to carry 12 million inbound passengers only. To reach the 2017 target of 15 million international tourist arrivals, Indonesia needs an addition of 4 million seats. In support of this, the Ministry of Transportation has accelerated the construction of many airports near main tourist destinations, so that these can serve direct international flights. Among these are the Silangit Airport near Lake Toba, Labuan Bajo Airport near Komodo island, Toraja Airport in the highlands of South Sulawesi, new airports in West Java, Sorong Airport for access to the Raja Ampat islands, and many, many more, Meanwhile, more international airlines are urged to fly direct to the many far-flung Indonesian destinations.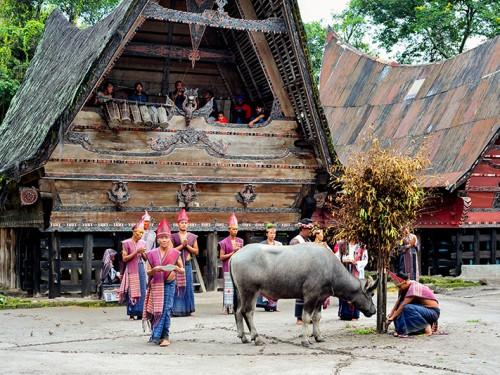 Finally, Minister Arief Yahya underscored, that the targeted goals can be achieved only when all stakeholders work together in tandem.The government, the private sector, the media, the people must work hand in hand so that together, Indonesia's Tourism may work in seamless coordinated effort as one, similar to a harmonious symphonic orchestra.