Boosting air connectivity between China and Indonesia, Citilink, LCC subsidiary of Garuda Indonesia will start 13 charter flights from the cities of Chongqing and Kunming in China direct to the the Raja Haji Fisabilillah (RHF) Airport in Tanjung Pinang, capital of the Riau Islands province, on Bintan Island. "The charter flights will be operated during the period between 22nd July to 21stAugust 2017. There are 2 source cities in China: Chongqing and Kunming that are both new markets and have not been served by charter flights to Indonesia before" said Senior Manager of Charter Business and Operation of Citilink, Teddy Rezadiansyah. Teddy added that in preparation for the arrival of the charter flights, close integrated coordination with relevant authorities and agencies in charge have been made.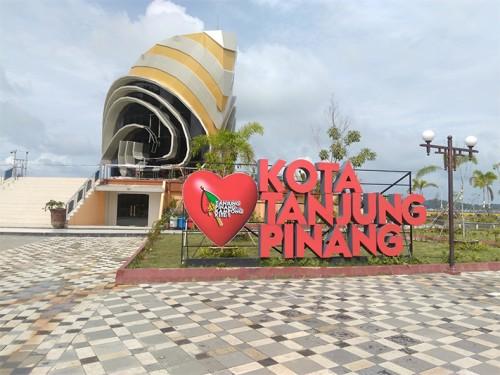 Photo source: www.atiqohhasan.com
To date the Tanjung Pinang RHF Airport has as yet not been designated as international airport so that up to now RHF has only served domestic flights. Normally, international passengers arrive at Bintan by sea only, so that Customs, Immigration and Quarantine (CIQ) officers are not stationed at the airport.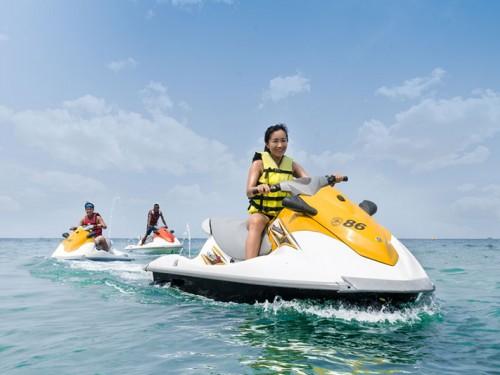 Photo source: www.booking.com/bintan-lagoon-resort
Nonetheless, special for the Citilink charters, the Customs, Immigration, and Quarantine officials have agreed to process passengers at the Tanjung Pinang airport. Visa Free Facilities may also be granted to passengers at the RHF airport. "Thankfully, the RHF Airport has obtained a temporary permit from the Directorate General of Immigration in Jakarta. The Immigration Office on Bintan has clarified, however, that this permit is valid only for these charters and for this specified period only awaiting official announcement that the RHF Airport is declared an international airport. Citilink is definitely prepared to bring in more international tourists to the country including to Bintan" said Teddy Rezadiansyah.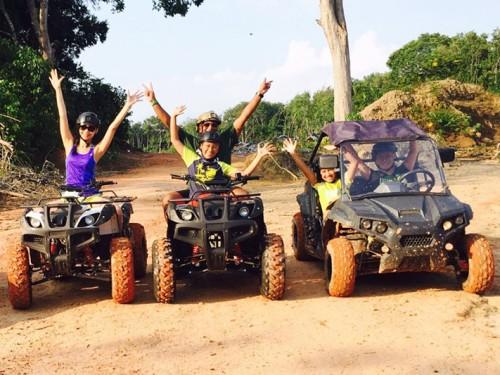 Photo source: www.thecanopi.com
The Angkasa Pura II authority under whose auspices is Bintan's RHF Airport, has meanwhile already extended the runway from the earlier 2,026 meters to 2,226 meters so as to enable it to receive Citilink's Airbus 320 planes used for the flights. Other facilities being prepared include Check Point counters for Customs, Immigration, and Quarantine Procedures and application for free visa extended to nationals from 169 countries.

Image source: Shutterstock

The charter flights between Chongqing and Kunming to Tanjung Pinang are intended to support the government's programwhich has placed Tourism as leading economic sector, targeting the arrival of 20 million tourists by 2019.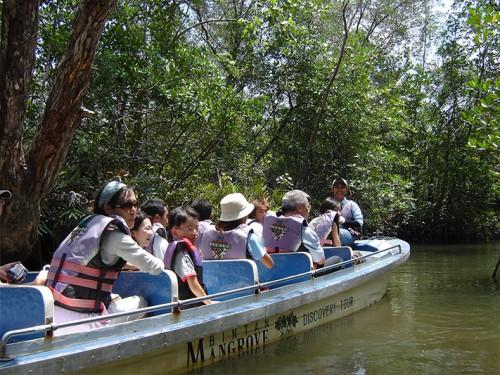 Photo source : www.batamtravelplanners.com
"Tourists in China are very eager to visit the many amazing destinations in Indonesia, where interest to holiday in Bintan has shown significant growth" commented Teddy Rezadiansyah. Teddy also expects that the start of direct charter flights will accelerate tourism development in the Riau Islands Province. " Bintan and Tanjung Pinang will be more widely known in the international market and more investments will follow. This is Citilink's support for Indonesia's tourism in the spirit of 'Indonesia Incorporated' which has been widely expressed by the Minister of Tourism, Arief Yahya" added Teddy Rezadiansyah.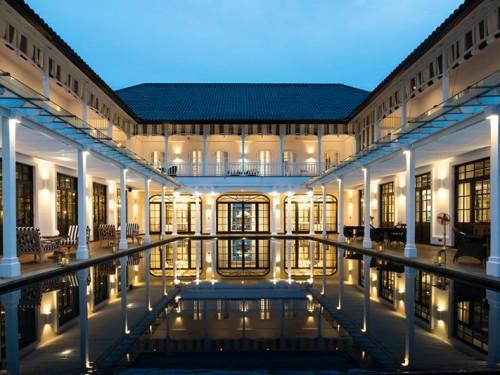 Photo source: www.slh.com
Situated just a ferry ride away from Singapore and Johor Bahru in Malaysia, as well as its neighboring Batam Island, Bintan is the largest island in the Riau Islands province and one that offers the perfect getaway complete with high-end resorts, world-class golf courses, and refreshing coastal atmosphere offering beach games, trekking through forests, mangrove tours to delicious fresh seafood restaurants, to spa, boating and sailing opportunities.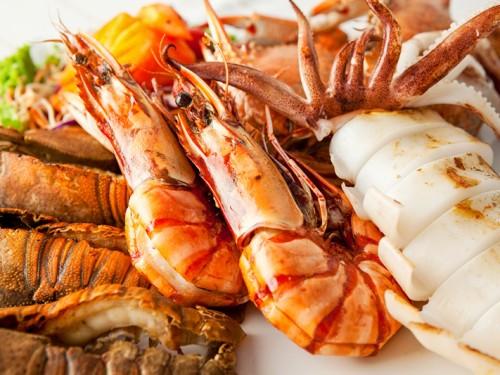 Image source: Shutterstock
Bintan's chief tourist attraction today is the Bintan Resort, a spectacular beach holiday destination in the north of the island, covering 23,000 hectares along the entire sandy white coast facing the North Natuna Sea. Bintan has today grown into a world class Sport-Tourism destination attracting thousands around the world to compete in its marathons, triathlons, Ironman races, extreme sports and golf challenges. Lately, to attract even more visitors, a huge man-made lagoon has been added at Lagoi surrounded by new four-starand other luxury hotels. In Bintan Resorts are among others: Bintan Lagoon Resort, Lagoi Bay Villas, Angsana Bintan, Banyan Tree Bintan, The Canopi, The Sanchaya, Swiss-Bel Hotel, Ria Golf Lodge, Nirwana Gardens , and a lot more.
Photo source of header banner: www.commons.wikimedia.org
Related articles:
1. Fun-tastic Island Getaway in Bintan
2. Join MULTIHULL SOLUTIONS-Wonderful Sail 2 Indonesia 2017 across Indonesian Seas
3. The Anambas, A Tropical Paradise with Panoramic View
4. Nirwana Gardens, A Perfect Place for Your Romantic Honeymoon
5. Ria Bintan Golf, Golfing Paradise with Wonderful Ocean and Forest Course
6. Lion Air starts Scheduled Direct Charters from Changsha, China, to BATAM Island