The beguiling diversity of ethnicities and unique cultures living side by side peacefully in Central Kalimantan Province is showcased annually in the Isen Mulang Culture Festival. This year, the event will take place again on 18th to 24th May 2017 at Palangkaraya, its capital city, in conjunction with the celebration of the province's 60th anniversary.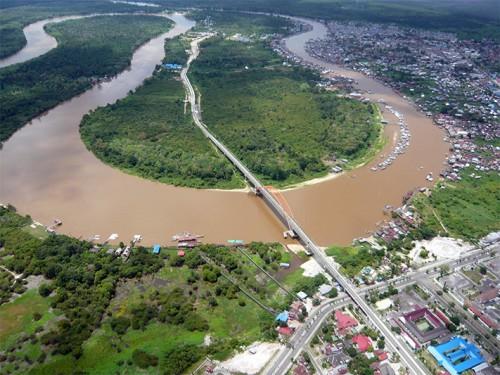 Highlighting the diverse cultures thriving in the province, the festival will feature a wide range of art and cultural performances, games and competitions, as well as the Central Kalimantan Tourism Beauty Pageant.
The grand opening will take place at Bundaran Besar or The Grand Field of Palangkaraya, followed by one major highlight of the festival which is the cultural carnival, featuring thousands of participants from all cities and regencies in the province. The carnival will start from the Governor's Office, pass the Isen Mulang Palace, then following major streets of the city, before returning to Bundaran Besar. In the carnival, the streets of Palangkaraya will be filled with colorful traditional dances of the Dayak ethnic group wearing their fascinating traditional costumes and accessories, as well as many other attractions.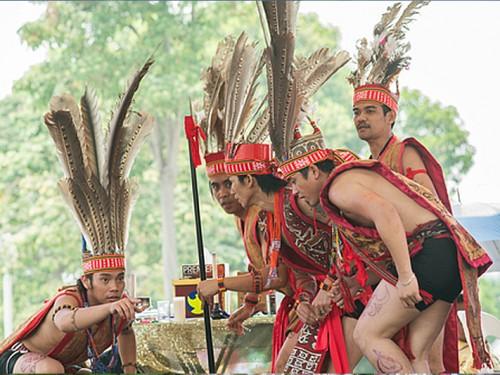 Also highlighting the festival are a number of competitions including the Photography Competition, Jukung Traditional Boats Competition, traditional culinary, traditional dances, traditional songs competitions, And more. There will also be Central Kalimantan's very own unique traditional games and competitions, such as the: Lawang Sakepeng, Meneweng Manetek and Manyila Kayu, Karungut, Balogo, Habayang,Mangenta, Malamang, BeseiKambe, Manyipet, Mangaruhi, and plenty more.
"On 19th May, the tourism beauty pageant is scheduled to take place at Balangan Museum. One of the most exciting events is the Sepak Sawut which is basically a football match but instead of a regular football, a hot flaming ball is used. Sepak Sawut will take place on 19th, 21st, and 22nd May" said Head of the Office of Tourism of Palangkaraya City, Affendy.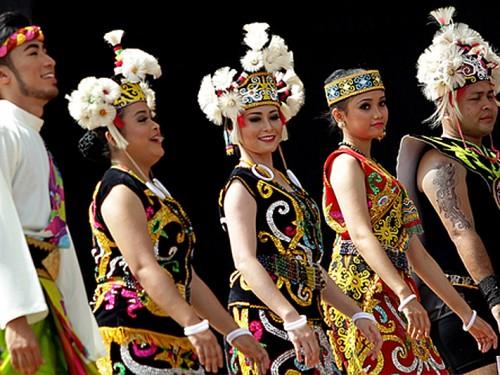 In the local language, "Isen Mulang" simply translated means "Never Retreat", which is the motto of Palangkaraya City and a statement that illustrates the courage of its people. The festival itself is held annually to sustain the promotion of its unique diverse cultures in the province and to inspire the youth and local artists to preserve and develop the arts for next generations.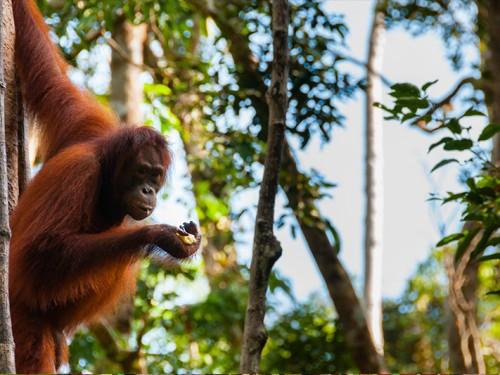 Deputy of National Marketing Development of the Ministry of Tourism, Esthy Reko Astuty commented that a festive celebration rooted in the local cultures and indigenous wisdom, acts as media strengthening unity among the people. "Aside from uniting the people, the Isen Mulang Cultural Festival also attracts a many tourists both domestic and international. This year, we expect to see more international tourists among the crowd" added Esthy Reko Astuti.
Central Kalimantan at present, is better renowned for its orangutan sanctuary at Tanjung Puting National Park. To reach Tanjung Puting, fly from Palangkaraya to the province's other city, Pangkalanbun. From here take a local river boat to Tanjung Puting. Do check your airline for details.
Photo source of header banner : www.skyscrapercity.com
Related articles :
1. EXPLORE INDONESIA ANEW! 10 MAGICAL PLACES YOU NEVER KNEW EXISTED
2. INDONESIA'S MIGHTY TROPICAL RAINFORESTS AND UNIQUE ENDANGERED WILDLIFE
3. BORNEO: TIME TO RECONNECT WITH NATURE