The smooth groove of jazz will reverberate across the enchanting Ubud village on the beautiful island of Bali when the Ubud Village Jazz Festival 2017 takes place from 11th to 12th August 2017 at the Agung Rai Museum of Art (ARMA), Ubud.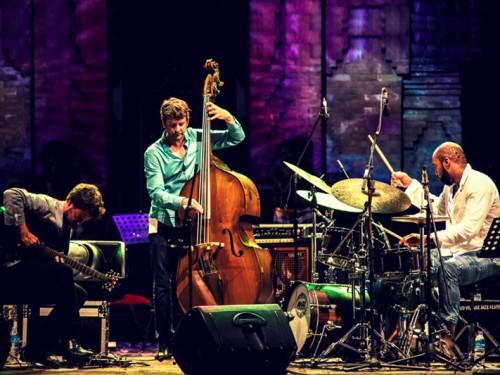 Photo source : www.far-horizon.com
Entering its 5th edition this year, the jazz fiesta will feature performances of some of the world's most prominent jazz musicians including: trumpet player Benny Brown from Germany; pianist Gerald Clayton from the U.S.; pianist Steve Barry from Australia; France saxophonist, Samy Thiebault; Glen Buschmazz Jazz Academy Big Band from Germany; singer-composer Maaike Den Dunnen from the Netherland; and more. The festival will also be highlighted with the performance of some of Indonesia's top jazz musicians such as Ricad Hutapea, David Manuhutu, Tesla Manaf, Benny & Barry Likumahua; Koko Harsoe; Balawan and Batuan Ethnic Fusion; Yuri Mahatma; Astrid Sulaiman; Bonny Trio; Pramono Adi Pamungkas; Underground Jazz Movement; and more.
Ubud Village Jazz Festival (UVJF) is a unique music fiesta that combines the groovy tunes and harmony of jazz with the artistic setting and the exceptionally peaceful atmosphere of the traditional village of Ubud.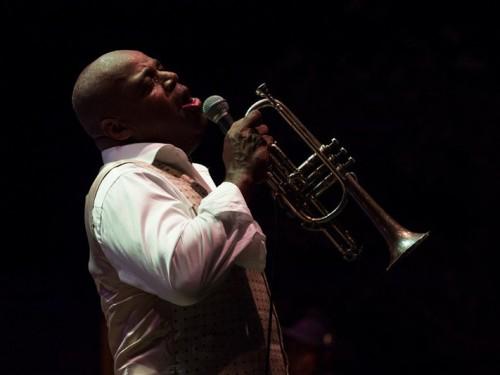 Photo source : www.ubudvillagejazzfestival.com
The idea for the festival was conceived in 2012 when Yuri Mahatma (Musician and founder of Underground Jazz Movement) together with Anom Darsana (director and owner of ANTIDA Music Productions) formed the idea of hosting a community concert in the unique village of Ubud. With involvement and support of the majority of artist communities, the inaugural edition of Ubud Village Jazz festival was successfully held in 2013.
Next to being a jazz concert, UVJF also facilitates a workshop of local and National music educators to explore more ways to attract the younger generation to learn and play jazz music.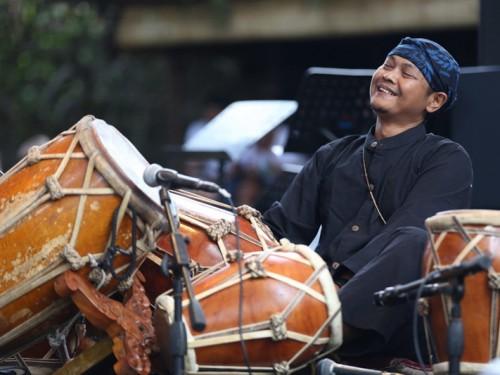 Photo source : www.ubudvillagejazzfestival.com
UVJF is an annual international jazz festival empowered by communities. It is financed through sponsorship, advertising and pitch-fees from traders, tickets, booth and merchandises. UVJF is entirely reliant on a very small group of volunteers, the event taking almost 1,000 volunteer man-hours to organize. It is their exceptionally hard work and dedication that brings Borough residents and visitors into the Town, boosting the local economy, creating an event that Ubud residents would say is one of the most enjoyable in the calendar.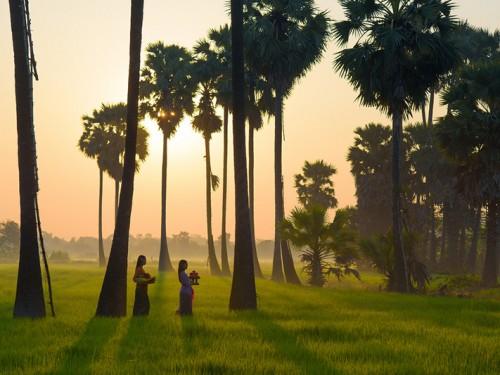 If you're looking for peace and serenity, Ubud is definitely the place to be. Steeped in culture and enhanced by magnificent vistas, Ubud offers a respite from the humdrum of your busy life. Ubud pampers visitors in body and soul. Fine dining restaurants and spas here will delight and relax the senses. A walk through the lush paddy fields, watching colorful processions of women gracefully balancing piles of fruit offerings on their way to the temple, are lasting impressions and simply breathtaking.
Photo source of header banner: www.ubudvillagejazzfestival.com
Related Articles:
1. 5 Reasons Travelers Love White Water Rafting at Ayung River in Ubud
2. Ubud Monkey Forest, the Natural and Sacred Site
3. "Subak" – Bali's Cultural Landscape
4. Things to Know About Weather and Best Times to Travel to Bali
5. Budget Villa Rentals for Your Holiday in Bali