Dreaming to find yourself away on a secluded tropical island with fantastically beautiful coastal scenery, soft white sandy beaches, and be served like a prince or princess? You may well find all that magnificent splendor soon on Morotai, the most northeastern island in the Spice Islands of Maluku.
If the name Morotai rings a bell, it was during World War II, that Morotai became the headquarters of General Mac Arthur from where he attacked Japanese forces in the South Pacific and won back the Philippines. But all that racket is now way in the past. Today, only blue skies and serene beaches remain.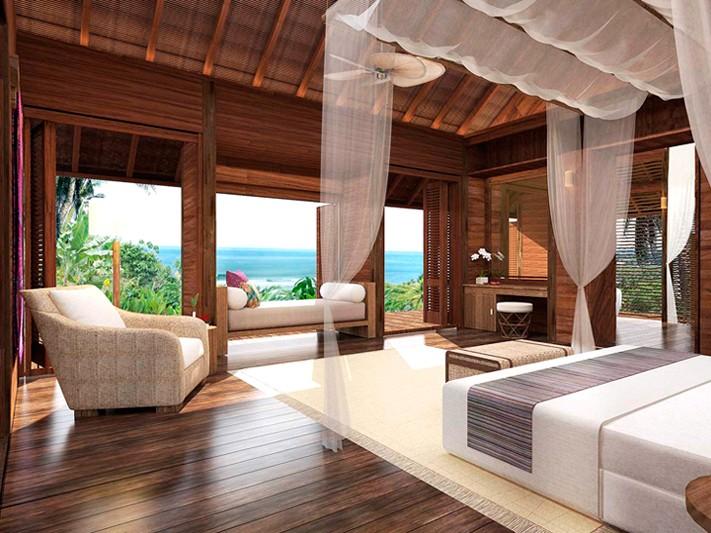 And soon, a luxury resort called Moro Ma Doto Resort & Spa will open to cater to the needs of tourists, providing astonishing features and services.
Situated in the Village of Buho Buho, the resort already accepts limited guests to enjoy the preview experience. "Officially, we are not open yet. However Moro Ma Doto already accepts VIP guests for a preview experience only. We have first class services and already received many great comments from our guests" said Walter, one of the owners of Moro Ma Doto Resort & Spa.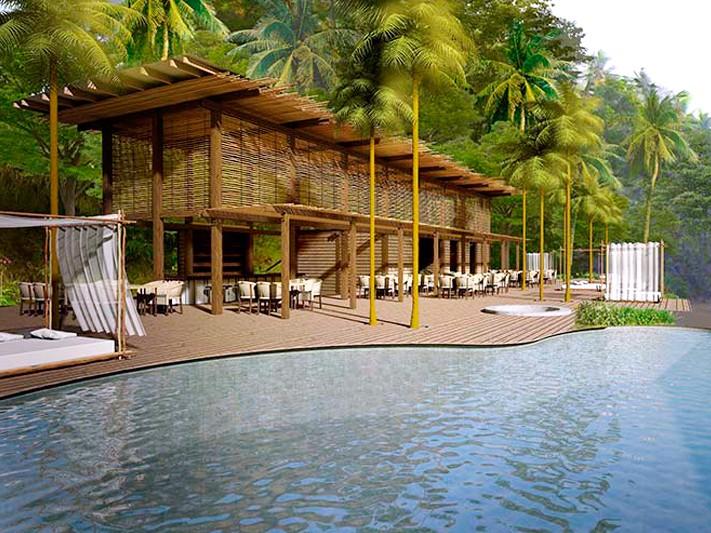 "This is a high end resort with a truly astonishing design. Guests will be treated with a fantastic view directly facing the Pacific Ocean and given 5 star services" said the Chairman of the Priority Destinations Acceleration Team of the Ministry of Tourism, Hiramsyah S Thaib accompanied by PIC of Morotai, Ari Suhendar.
The resort features an elegant design combining Morotai's distinct patterns wrapped in modern ambience which is the creation of renowned architects from Habitat5 in Bali who has frequently received world-class recognition. Featuring 35 villas, guests can indulge in various activities including Spa, yoga, meditation, surfing, diving, fishing, hiking, bird watching and a whole lot more. What makes this site even more special, a private helicopter service can be arranged at the private Daruba Helipad at the Resort. "Once we get the necessary permissions from the government we can arrange the service," said Walter.
Moro Ma Doto Resort & Spa encompasses a total area of 60 hectares. Aside from resort itself, the complex will also include organic fruits and vegetables gardens applying the Permaculture farming principles which will be managed by the local people.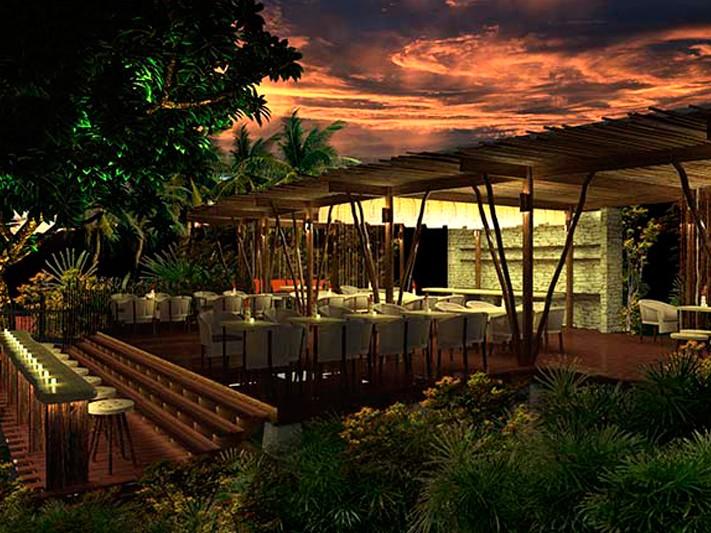 Although it is as yet not officially opened, Moro Ma Doto has received many positive reviews from a number of Journalists who have visited here, including those from Garuda Inflight Magazine, Destination Asia, and Travel & Leisure. The resort also earned praises from the Regent of Morotai. "There are a number of positive reviews from journalists as well as from the regent of Morotai and we really appreciate that. Our approach is to involve local tradition as well as workforce and develop these for sustainability. We really want to participate in protecting and preserving the beauty of Morotai for future generations" concluded Walter.
Located north of the larger island of Halmahera in the province of North Maluku, the island of Morotai has a number of great beaches and interesting diving spots.
Locals who still remember World War II can tell visitors that back in 1944-145 Morotai was a hive of military activities with tens of sorties roaring daily from aircrafts taking off and landing at airstrips along Daruba Bay. There was endless stamping of thousands of military boots marching across the island, and navy ships anchoring daily carrying supplies and reinforcement. For Morotai back then, was the strategic base of the Allied Forces from where they attacked posts in the Philippines and Borneo in their fight against Japanese forces during World War II.
More information on Moro Ma Doto Resort & Spa can be found at: http://moromadoto.com/