North Sumatera offers more than just an urban experience. The fourth largest province in Indonesia also offers natural wonders that you can explore. North Sumatera back to nature tourism sites is one of the best getaways from your hectic daily routine.
1 | Meet Endangered Orangutan at Bukit Lawang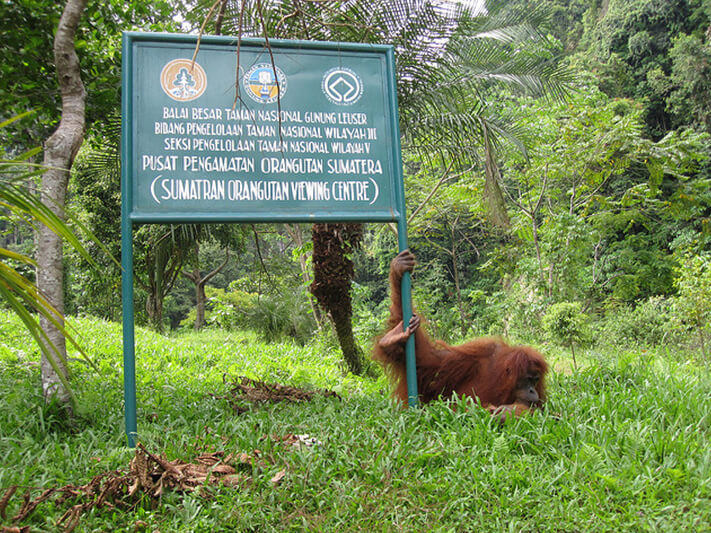 Image source: farm4.staticflickr.com
Sumatera tropical rainforest has numerous wildlife species. One of them is the critically endangered orangutan in Bukit Lawang in Gunung Leuser National Park, North Sumatera. Observing this smart species in their natural habitat could be your once in a lifetime experience. You can see them by taking a sustainable jungle trek tour. There are many choices for jungle trek tours, starting with a half-day tour or several days jungle trekking. Gunung Leuser rich biodiversity is important for the environment, and you can help promote awareness of this issue by visiting Bukit Lawang.
More information: http://www.bukitlawang.com
2 | Rafting at Sei Bingei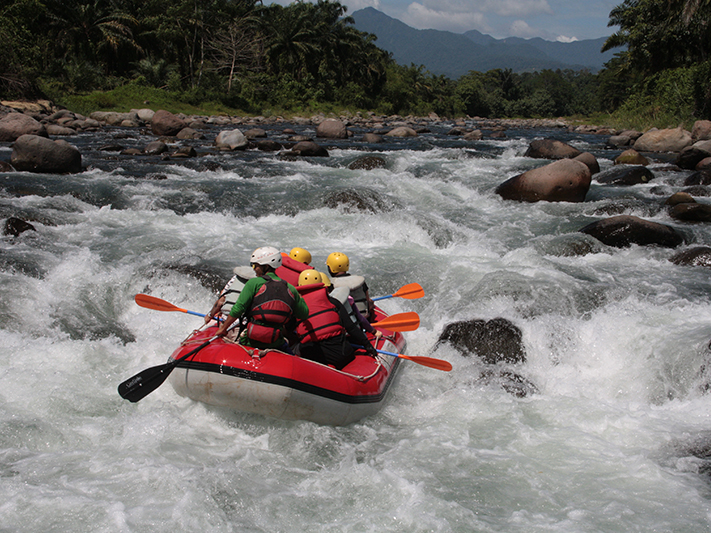 Image source: theminiwalker.files.wordpress.com
Beat the heat by rafting on the cold and clear Sei Bingei river. It is adrenaline-pumping and fun. The river is 40 kilometers away from Medan, the capital city of North Sumatera, and it takes 1,5 hour drive to get here. The seven to 10 kilometer river zigzags with class II and III rapid. This rafting tour also features sliding into a nine meter water levee at the final section.
Address: Namu Sira-sira, Langkat
3 | Discover Hidden Waterfall at Tangkahan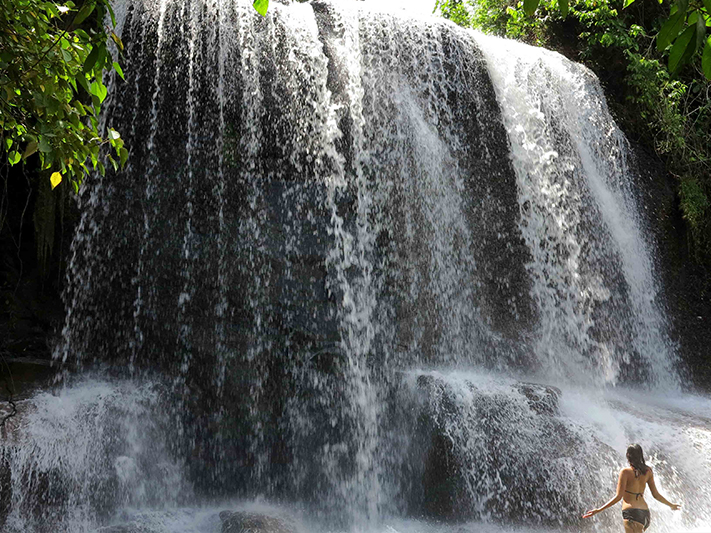 Image source: i0.wp.com
Nestled in Mount Leuser National Park, a UNESCO world heritage site, Tangkahan has a hidden paradise. Inside the jungle, there is a waterfall so tranquil and secluded. In order to discover the hidden waterfall you have to walk four kilometers through a dense jungle, but it's all worth it. When you find the three meter waterfall, it's fun to play in it.
4 | View Lake Toba Panorama from Simarjarunjung Hill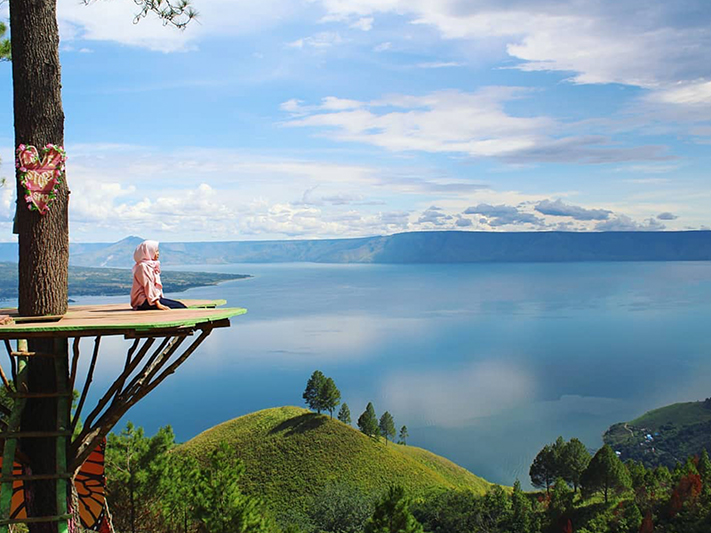 Image source: explorewisata.com
Simarjarunjung Hill offers a marvelous bird-eye view of Lake Toba. The hill has "the best seat in the house" to view the beautiful sunset on the grand lake. You can also climb a tree platform there to take pictures.
Address: Jl. Simarjarunjung, ButuBayu Pane Raja, Dolok Pardamean District, Regency, Simalungun, North Sumatra
5 | Explore Lake Toba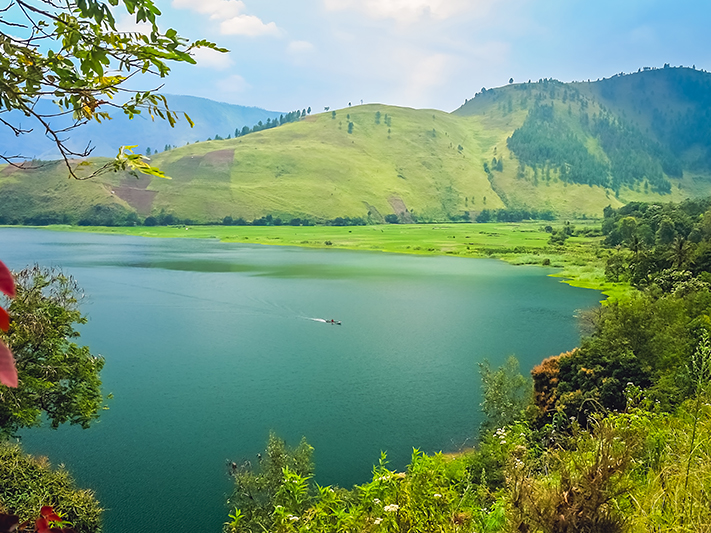 Image source: Shutterstock
Lake Toba is a tremendous crater lake formed from an explosion of a super volcano hundreds of years ago. The lake is considered as one of the biggest lakes in Southeast Asia. At 1.145 square kilometer, this lake is bigger than Singapore. Situated at 900 meter above sea level, Lake Toba offers cool breeze and blue water for swimming. You can also go to Samosir Island in the middle of Lake Toba to learn more on North Sumatera culture, such as local folklore, Si Gale-Gale (traditional wooden doll) and Rumah Bolon (Toba traditional house)
Address: Toba Samosir District, North Sumatera.
Here is how to make your love bloom better than ever in North Sumatera. Book yours now!

Photo source of header banner: www.metroasahan.com