Among the three fabulous Gili Islands off the coast of Lombok island, Gili Air is the smallest, but by no means the least attractive. Gili Air is more secluded, and hides some best dive sites.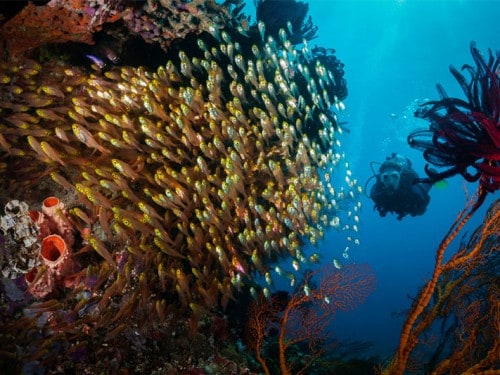 Image source: Shutterstock

Besides the more expensive resorts, there are Budget accommodations available on this lovely island. Below are 5 places to stay at that are on the low end of cost; whilst still maintaining a high level of cleanliness and service.  Try one of our suggestions below:
1 | Tedi Bungalow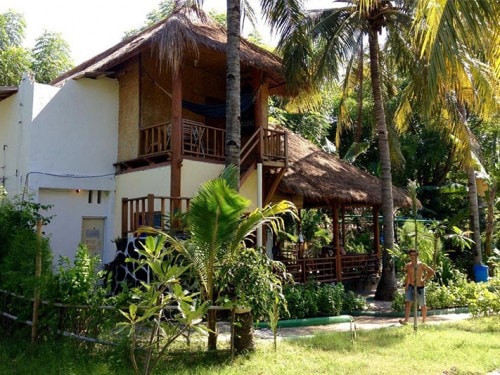 Photo source: www.booking.com/tedi-bungalow

Tedi Bungalow provides lovely little bungalows that are perfect for two; the property offers bike rentals that come in very useful as the beaches that are perfect for swimming are a little bit of a fair distance from Tedi's. However, guests have raved about the service at this location and for the low price of IDR 250,000,-/per night for a room with a fan, there is really nothing quite like it. To get to Tedi's we recommend hiring a horse drawn carriage; as motorized transportation is prohibited. You can also rent a bicycle and simply ride your way to Tedi's whilst also enjoy the heavenly scenery.
2 | Bias Bungalows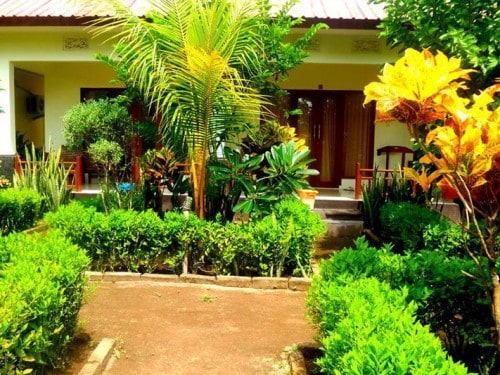 Photo source: www.booking.com/bias-bungalows
A huge perk for Bias Bungalow is its remoteness;  situated in a quiet area that is perfect for those looking to get away for a bit. The rooms range from IDR 200,000,- to IDR 300,000,-/per night depending on whether or not an air conditioning unit is necessary for your needs. Bias Bungalow is located near the north beach which is beautiful to look at but quite a bit rocky and not suitable for swimming. However, as Gili Air is not very big, it shouldn't take too long to walk to a beach that is just to your liking.
3 | Ina Gili Guesthouse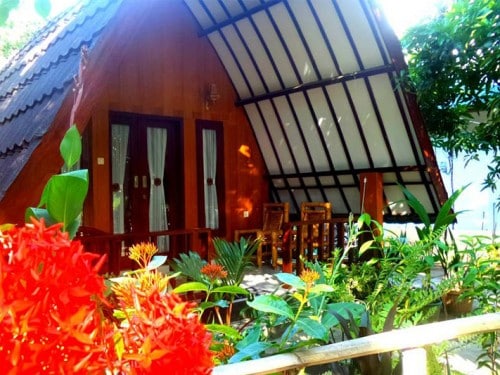 Photo source: www.booking.com/ina-gili-guesthouse
Ina Gili Guesthouse is a lovely place to stay with a fantastic family that are incredibly kind hearted. The place itself is clean, both choices of air conditioning or fan are available for your needs, and location wise it is not too far a walk from the hustle and bustle as well as the serene beaches. All around the property you will find lovely mango trees that fruit beautiful mangos juicy to eat. The price of the rooms range from IDR 200,000,- to IDR 300,000,-/per night and they are perfect for two.
4 | Dwi Inn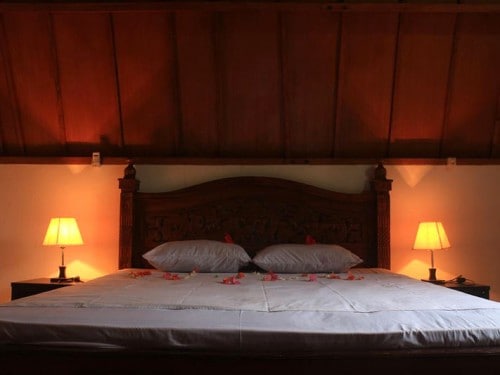 Photo source: www.booking.com/dwi-inn

Dwi Inn is on the North side of Gili Air and is very close to beaches. The property is located near a selection of lovely restaurants and bars that are sure to ease you into island life with very little difficulty. The rooms are spacious and the staff are known to be friendly; the atmosphere is very relaxed and to reflect on the serenity of the Dwi Inn, the property has laid out hammocks and bean bags for your enjoyment. A night at Dwi Inn ranges from IDR 250,000 to IDR 300,000 a night; the room itself has a garden view and an air conditioning that could be exactly what you are looking for.
5 | Aura Guest House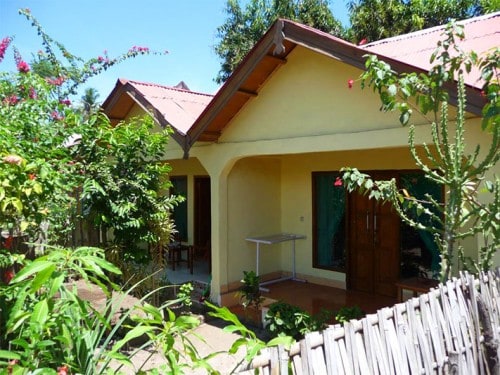 Photo source: www.booking.com/aura-guest-house

When it comes to Aura Guest House; guests can't stop raving about the wonderful hosts. This Guest House serves to make you feel at home by assisting you with your needs. The property also has a number of different snorkeling packages that are well priced as well as bike rentals. The place itself is not far from the beach and though quite basic it is clean and offers a lovely breakfast. They offer rooms with AC or fans at a price of around IDR 200,000,- to IDR 300,000,-/per night.