The city of Semarang is iconic for its historic architecture, multicutural history and tasty culinary fare. Capital city of the Central Java Province, Semarang is rich in historical monuments and landmarks which comemorate the city's colourful past. With a growing population and especially a growing young demographic share, this unique port city is also home to several new and exciting, boast-worthy establishments. 
If you're looking for something different to explore besides the typical tourist attractions, then here are places that will suit adventure seekers, photography enthusiasts, shopaholics and foodies alike:
Experience modern art at the Old City 3D Trick Art Museum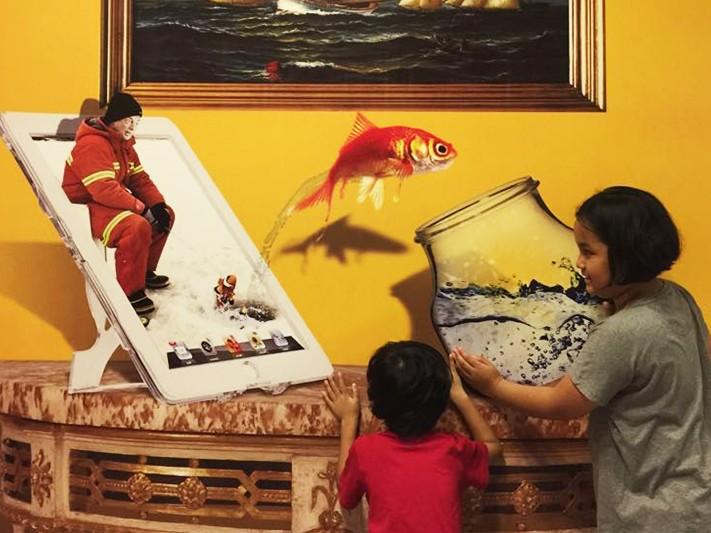 Semarang is famously known for its old colonial Dutch architecture and it is within this 'old city' – or "kota tua", that one can find a new tourist attraction called the Old City 3D Trick Museum. An entire corner of this museum is decorated with contemporary 3D pictures and photos and it is here that visitors are invited to take pictures and pose amongst these fascinating and awe inspiring pieces of art. This destination is perfect for travellers with children or those just looking to delight their inner child. A visit here will refresh your senses after a day of sight seeing in the Old City.
Location:
Jalan Letjen Suprapto no 26 or around 50 m west of Gereja Blenduk.
Admission:
Rp 40,000
Shop 'til you drop at Kampung Batik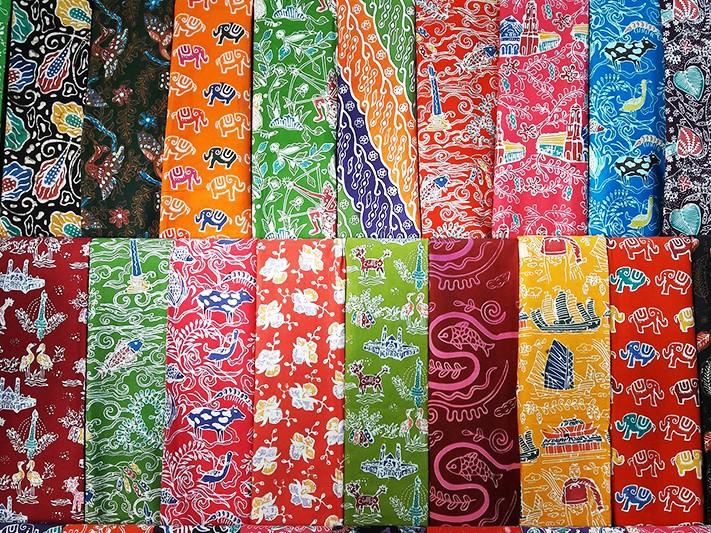 After a period of suspended development, Kampung Batik in Semarang has been revived as a new tourist destination. As a means to boost the local economy, the City of Semarang has encouraged batik makers to reinvest in equipment and programs to sustain this long lived trade. It is here that you can find the elusive Semarangan Batik that was believed to have been lost for a time after the fall of Dutch Colonialism. It was only recently, that Batik craftsmen managed to replicate and reproduce the batik Semarangan pattern after finding photographs in old history books. Batik Semarang is not only attractive but unique as the pattern is inspired from icons of the city such as the Layur Mosque, Asem Arang, Lawang Sewu and Tugu Muda.  Aside from shopping to your heart's content, visitors in Kampung Batik can also participate in Batik painting classes.
Location:
From the Pasar Johar area, head to Bundaran Bubakan. Once you arrive at Bundaran Bubakan head towards Jalan Patimura. Before you enter this road you will see Hotel Djelita. On the left of this hotel is a gate with a sign that says: Jalan Batik post code 50122. This is the entrance to Kampung Batik.
Admission:
Free
Take boast-worthy photos at the Brown Canyon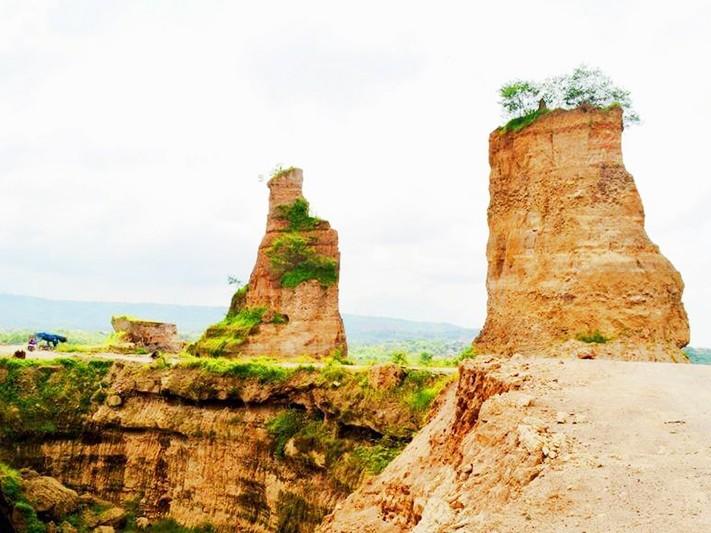 A popular feature among the instagram accounts of photography enthusiasts, Brown Canyon is a unique destination that will guarantee awe inspiring views and enviable photographs. Located in the Rowosari Meteseh Tembalang area, the canyon is not the usual tourist spot. The location is a journey in itself to access but well worth the effort upon arrival. Originally a quarry site that was actively in operation for over 10 years, the result of excavations created a magnificent landscape of man made deep ravines similar to the iconic Green Canyon in the gulf of Mexico.  Visitors are encouraged to prepare face masks and comfy shoes as the terrain can be quite dusty. However, despite the harsh desert like environment, the scenic cliffs, picturesque trees and shrubbery will transport visitors to an exotic destination unlike any other in the region.  
Location:
Meteseh, Tembalang, Semarang.
Access via Meteseh Market from Tembalang, Kedungmundu or Klipang Hospital
Admission:
Rp 50,000
Enjoy fresh Seafood and Fishing at Kampung Laut

Kampung Laut is the perfect dining destination for travellers looking to soak up the seafront atmosphere while indulging in delicious seafood and engaging in some recreational fishing. Dining above sea level in one of its many wooden floating bungalows truly creates an exotic feel that embodies the spirit of this port city. Feel the breeze brush against your skin and tantalize your tastebuds by enjoying one of their many popular dishes such as the flame grilled pomfret, gourami in rujak sauce, steamed grouper or the iconic  Semarang krupuk milk fish. The restaurant boasts a large variety of seafood on their menu, where anything from an assortment of fish, crab, prawn to lobster can be found. After enjoying a hearty meal, visitors can relax and spend the day tuning up their fishing skills by the dock.
The laid back atmosphere, traditional design and diverse seafood menu makes this place a favourite for families and food lovers alike.
Location:
Komplek Puri Maerokoco, PRPP, Semarang
Relax and indulge in great Coffee and Food in Semarang's many trendy cafes

For those looking for a little down time while enjoying good food and coffee, the city of Semarang will spoil you for choice. With a growing cafe and bistro culture, the trendy cafes you will find in this city will surely rival any found elsewhere, such as in New York, Seoul or Melbourne.
A popular spot among the Semarang youth is the modern yet retro colonial Dutch inspired hangout, the Spiegel Bar and Bistro. Established in 1895 and located in front of the Blenduk Church in the Old City District, this bistro and bar is renowned for its artisanal coffee, delicious cocktails and refreshing mocktails. As you walk inside the venue, the impressive modern yet rustic interior will transport you back in time. Much of the original building structure has been well preserved and maintained including the original pillars, walls and wide set windows. This establishment serves a variety of Western and Italian inspired dishes and boasts an amazing rooftop view, where patrons can sit back, relax and take in the beautiful city landscape.
Location:
Jl Lt. Suprapto No 34
Old City of Semarang, Semarang
Another notable cafe in the same Old City District, is the Teko Deko Koffiehuis. This humble establishment first opened in 2015 and is already well known among the community for serving sensational coffee and delectable yet affordable European inspired food. The refurbished colonial Dutch designed building frequently hosts a variety of events such as workshops, seminars and talk shows and akin to the Spiegel Bistro and Bar, provides breathtaking views from their rooftop.
Location:
Jalan Letjend Suprapto No. 44,
Old City of Semarang, Semarang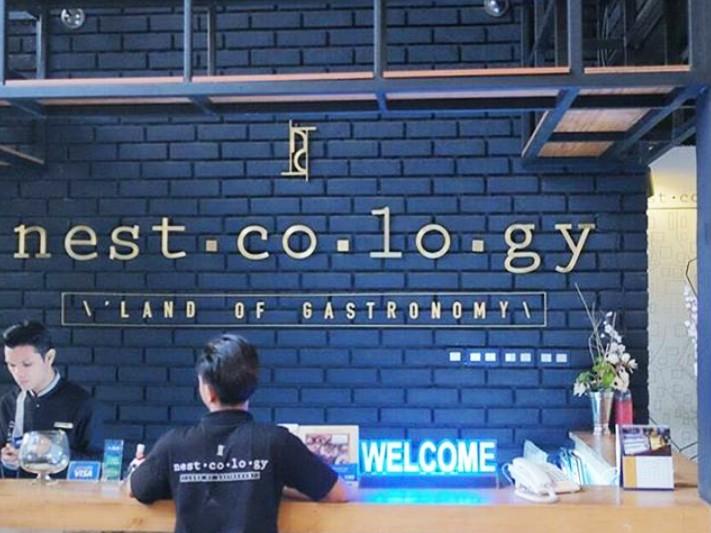 Lastly but  by no means the least,  the hip and chic Nest.Co.Lo.Gy restaurant should not be missed. A fine dining establishment where special care and pride is given to flavour, cutlery and presentation of the meals, is a haven for those who appreciate great food, good service and a modern eclectic ambience. Owner and head chef, Ernest Christoga has developed a well rounded Asian and European inspired menu which includes recommended dishes such as their Cannoli Cheesecake, Cream Braised Confit Chicken, Ravioli di Crema, Baileys Panacotta and Formaggio Cheese Pizza. This restaurant has an open kitchen where patrons have the privilege to view the cooking and preparation process of meals. It is also a space frequented by the young creative community for exhibitions  and showcases from various fields such as architecture to interior design.
Location: 
Jl. Tambora No. 5A
Semarang