Some people prefer to celebrate the festive joy of New Year's Eve by dancing and partying in the clubs. Meanwhile, others choose to be away from the hustle and bustle of the city and go back to nature. Either you want to spend the last few moments of this year wrapped in a jacket beside a campfire in a serene forest, or spend it on the beach partying in your shorts and bikinis, take a look at our recommendations for you to celebrate New Year in the great outdoors.

1 | A Sailing Trip to Labuan Bajo in Flores, East Nusa Tenggara (NTT)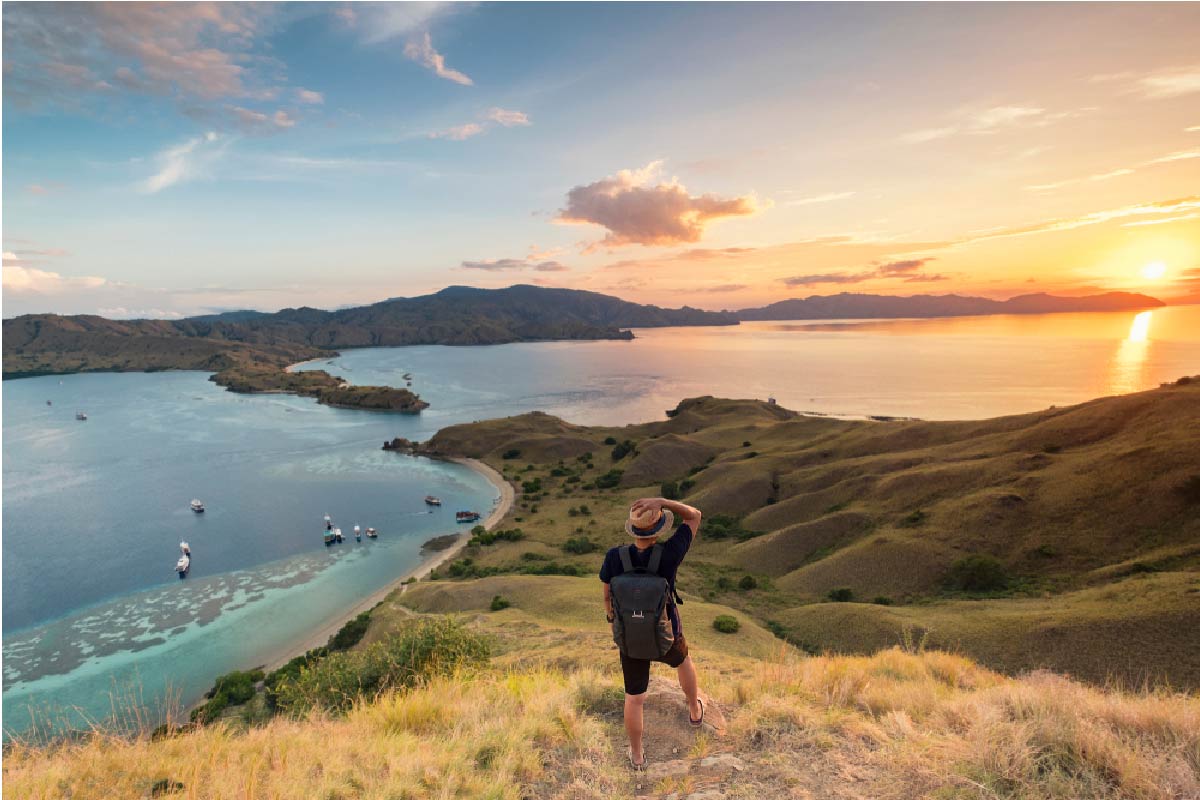 Photo source: Shutterstock
Surrounded by 80 small islands, the fishermen town of Labuan Bajo is a central point for tourists who want to explore stunning landscape and beaches nearby. Sail across the sea using the rented boat from Labuan Bajo to well-known attractions like Padar Island and Pink Beach and celebrate your New Year's Eve there. You will not only be captivated by the clear blue sea water and green islands during your trip, but also by the chance to meet a "living dinosaur", the Komodo Dragon. The Komodo, Locally known as Ora, the ancient lizards are now protected in the Komodo Island National Park where tourists are welcome to observe them ancient lizards in it is their natural habitat.

2 | Glamping at The Lodge Maribaya in Bandung, West Java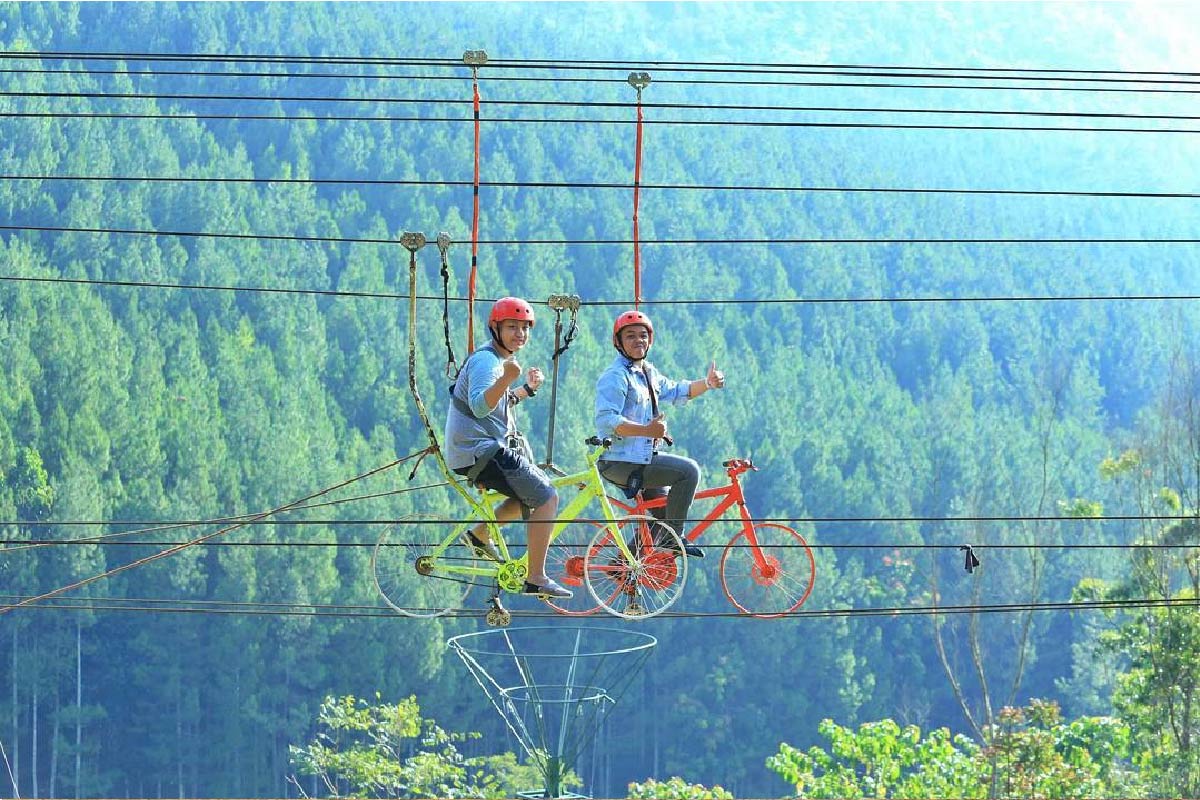 Photo source: adhe_bs
Spend the New Year's Eve at the great outdoors! Glamping (glamorous camping) at the Lodge Maribaya camping ground on  Jl. Maribaya in Cibodas, Lembang, Bandung will make for an unforgettable year-end experience, despite the lack of fireworks as they are prone to spark the fire flame in the chilly pine forest.
The Lodge Maribaya was initially founded as an outbound area named "The Lodge Earthbound and Adventure Park" in 2005. In 2016, its main business shifted to the glam tent for resort and. Since then, it marked the start of the glamping vacation trend in Indonesia.
The pumpkin-like tents are comfortable to sleep in because each of them is equipped with a single or queen size beds, power supplies, lamps, power sockets, and cooling fan. These are the kind of "luxuries" you can have while camping in the forest. You are free to choose from three types of tents available, namely single occupancy, double share, and triple share. Don't sweat the cold weather because The Lodge Maribaya provides hot water inside each shared bathroom.

3 | A Festive Celebration with Nature in Dieng, Central Java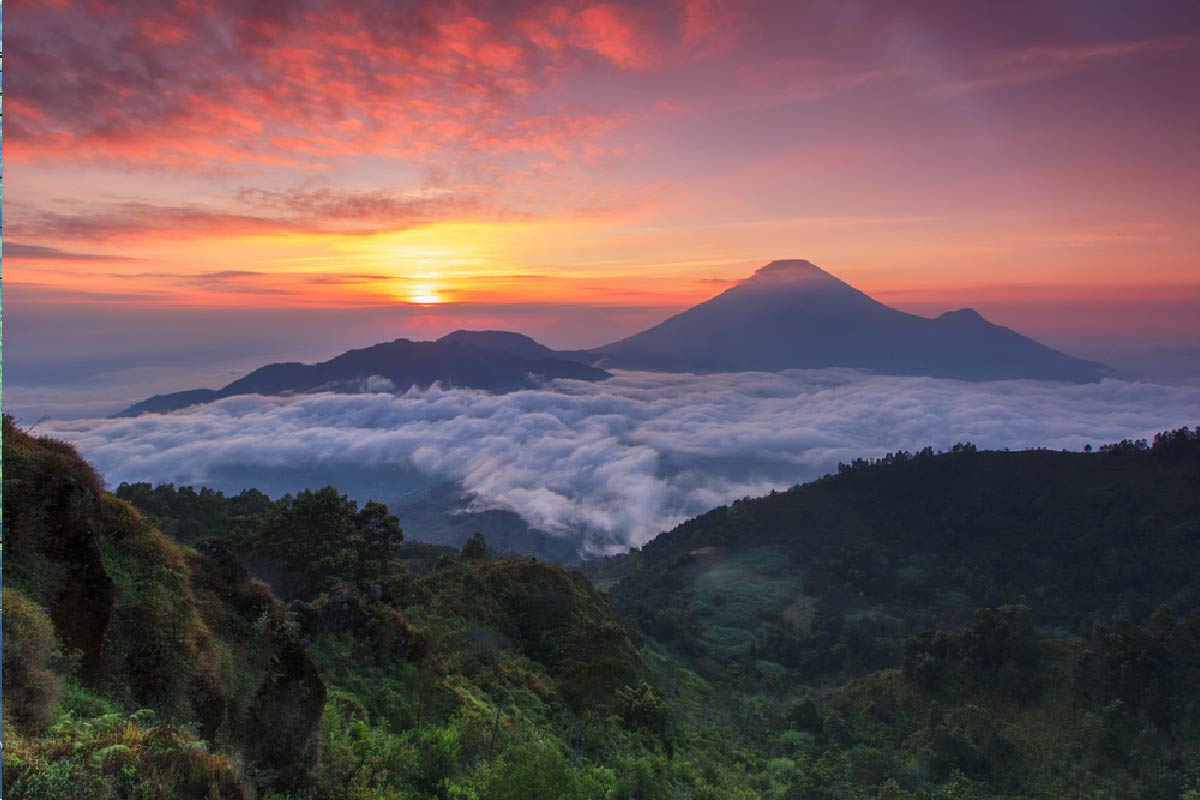 Photo source: Shutterstock
Located at 2,200 meters above sea level, Dieng is the highest plateau in Central Java. On regular days, tourists visit Dieng for its tranquil ambiance and cold weather which help to relieve stress. But However, if you visit the place on New Year's Eve, you will find more than two outdoor celebrations, such as dangdut music stage and poem recital hosted by the locals. As the clock reaches midnight and trumpets blare, fireworks and paper lantern will light Dieng's sky. Local guesthouses and homestays are affordable options if you want to spend more time in Dieng.

4 | A Getaway to Thousand Islands in North Jakarta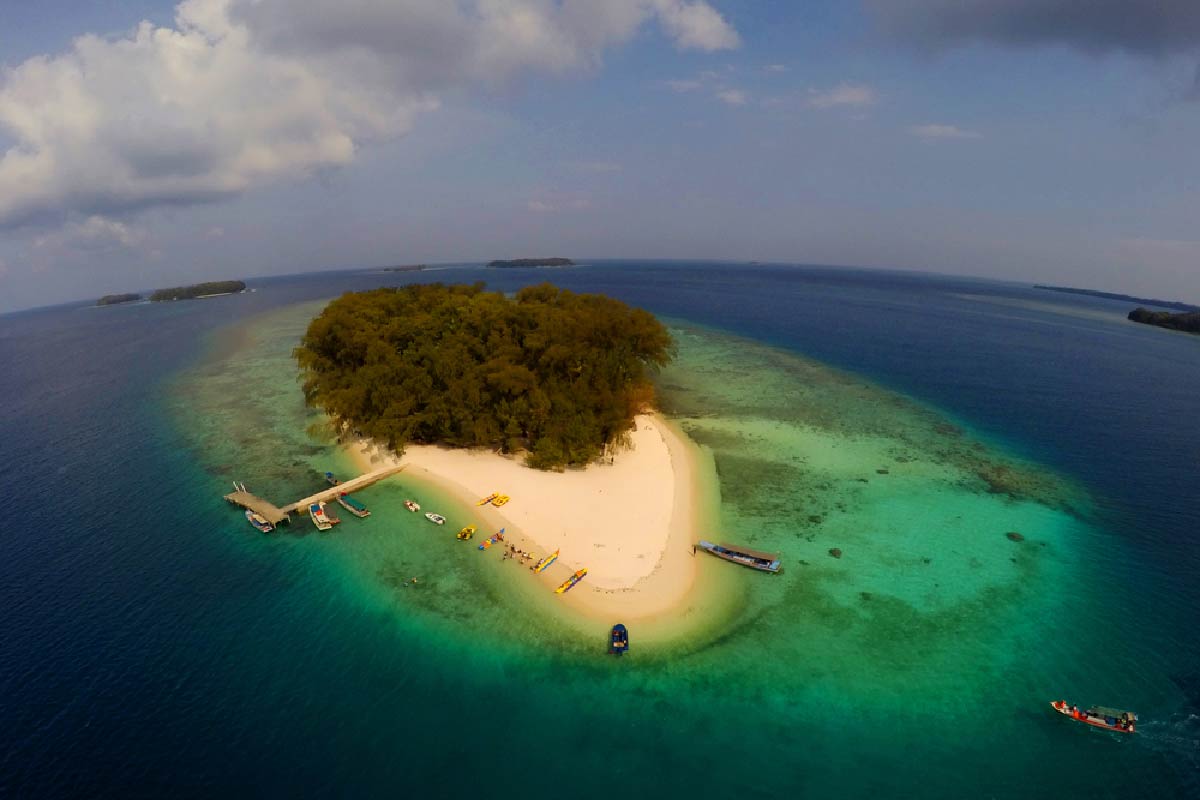 Photo source: Shutterstock
If you are in the Greater Jakarta area and do not have enough off days, but still want to escape the concrete jungle to celebrate New Year's Eve, just go to the Thousand Islands (or Seribu Archipelago)! The Thousand Islands consists of small islands located miles away from the coast of North Jakarta. Just outside of Jakarta bay's dark brackish sea, Thousand Islands' clear turquoise sea water is waiting to surprise you. There are several islands which are well-known for their beautiful beaches and underwater ecosystem namely Tidung Island, Pramuka Island and Macan Island. Imagine celebrating the New Year's Eve on the beach at midnight and snorkeling in the morning after. It is almost surreal to think that you're still in the Big Durian. In order to reach those islands, you need to sail with either a traditional boat from Kali Adem Port in Muara Angke or a speedboat from Marina Port in Ancol, North Jakarta. The estimation time arrival varies depending on which island you are going to visit.

5 | An Escape to Derawan Islands in Berau, East Kalimantan

Photo source: www.derawandivelodge.com
Do you take extra off-days day-off to spend more time on your end-year year-end vacation? If the answer is yes, consider celebrating New Year in Derawan Islands. The islands have been internationally recognized as one of the best diving spots in Indonesia with captivating corals as well as various kind of fishes. Surely, a good way to start the new year is by relaxing on white-sand beaches with clear blue water. Derawan comprises of about 30 small islands, but tourists can only access four of them, namely Derawan Island, Maratua Island, Sangalaki Island, and Kakaban Island. Besides breathtaking underwater landscape, Derawan Islands is also home for many protected sea animals like a green tortoise, whale, and dolphin. In a lake located in Kakaban island, you can also find stingless jellyfishes which are not harmful although even if you swim near or even touch them. You will never run out of ideas to get closer to nature in Indonesia. Get ready to arrange your vacation and to celebrate the new year with nature!


Photo source of header banner: Shutterstock