After five tiring days of mundane work you may wish to recharge in a quite and serene setting. Bandung is by all means one of the best places to have a well-spent weekend. Peaceful ambience? Check. Refreshing nature? Check. Interesting culture? Check. Here are our recommendations if you want to take advantage of your weekend before Monday arrives.
1 | Stay by the waterfront at Rancabali Lakeside Glamping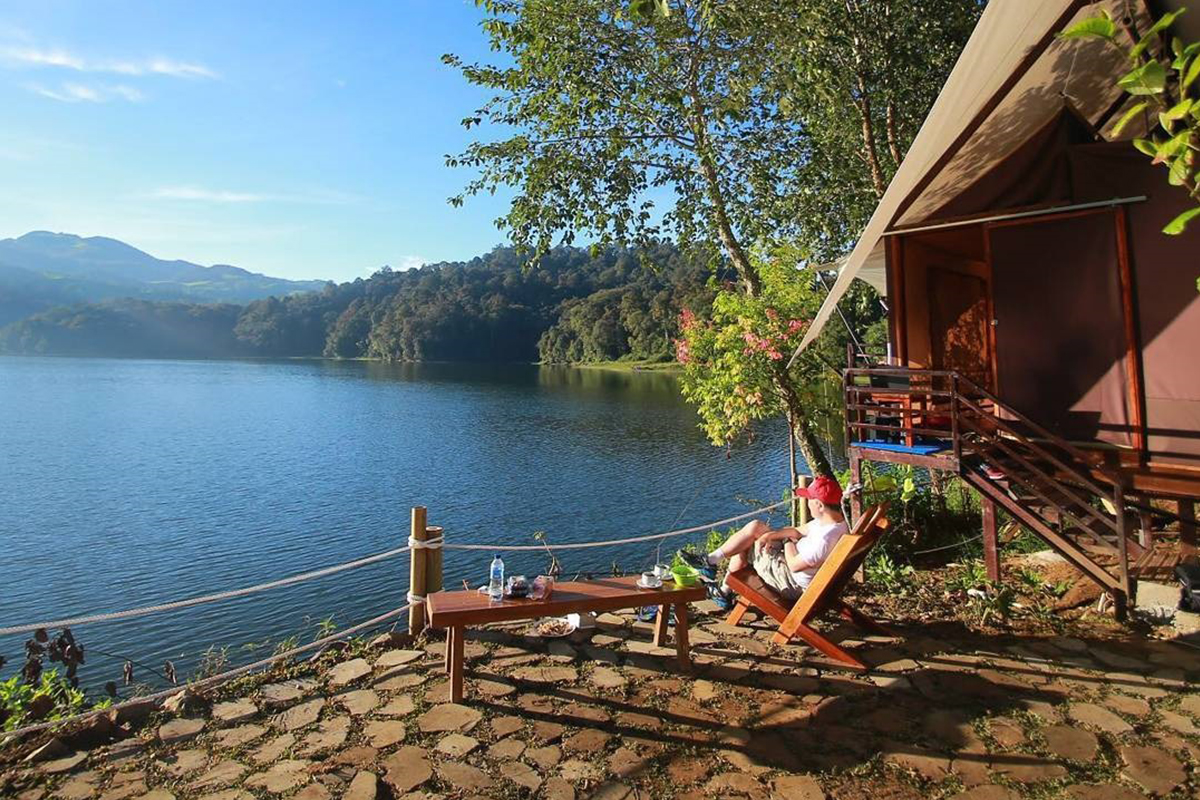 Image source: https://www.stayhello.com

Instead of staying at luxurious five-star hotel, why don't you try a glamorous camping at Rancabali Lakeside Glamping? The glamping area is situated on the side of Situ Patenggang Lake, on the slope of Patuha Mountain in Ciwidey. Invision waking up to the view of a beautiful lake and the breathtaking backdrop of mountains and forests, not to mention the chill atmosphere of Ciwidey. This is surely the best place to spend your day-off.
No need to worry about the convenience while camping in this area because the operator provides well-equipped tents for you and your loved ones. Each tent already has two beds, a TV, an electric solar system, toiletries and a shower with hot water. One tent can accommodate up to four people. What an interesting camping experience!
Address: Jl. Situ Patengan, Rancabali, Ciwidey
Contact: +62 821 8002 8888
2 | Refresh in Orchid Forest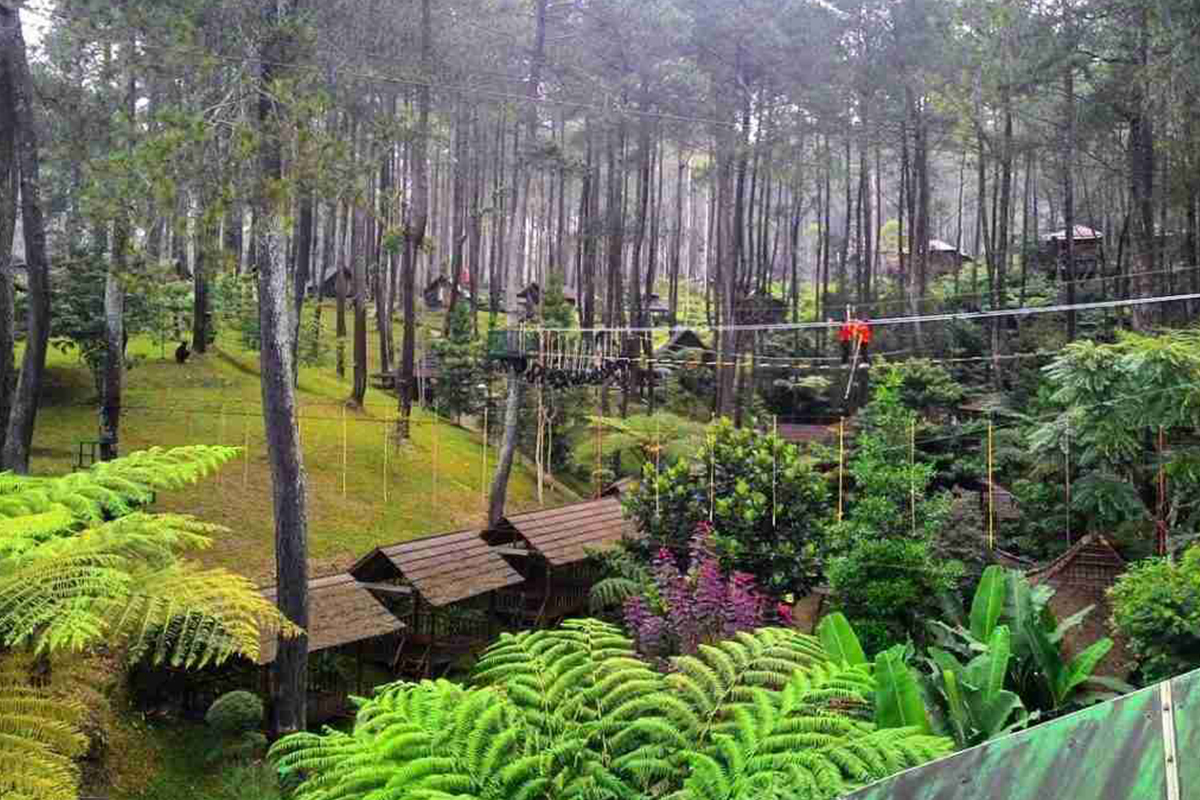 Image source: https://www.cumacuma.org

Get up early in the morning to spend a relaxing day in this forest. As stated by its name, Orchid Forest is home to hundreds of rare orchids from all around the world. You can explore and discover the orchid species, as well as learn how to grow them yourself.
Address: Cikole, Lembang
Contact: +62 812 2000 3438
Operation hours: 9.00 am – 6.00 pm, Monday to Friday
9.00 am – 7.00 pm, Saturday and Sunday
3 | Lunch at Sindang Reret Restaurant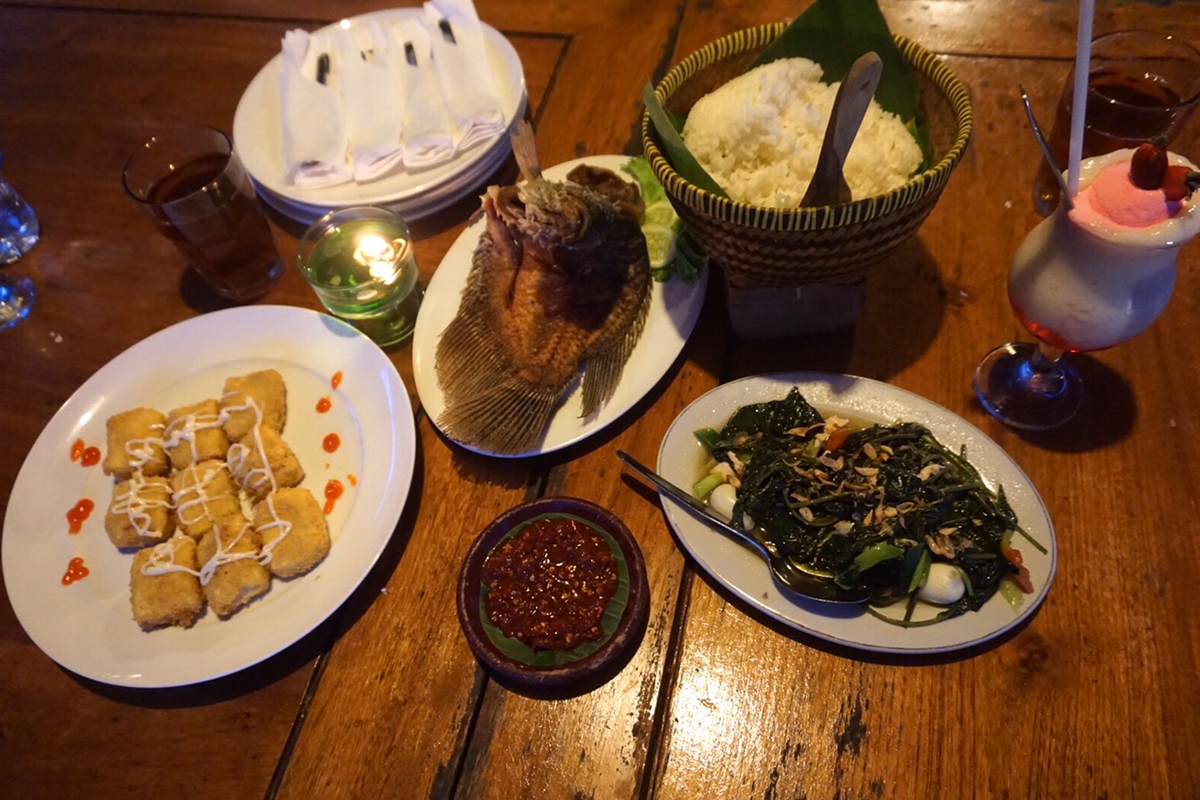 Image source: https://lidyalim.wordpress.com

Recharge your energy before exploring Bandung again by having lunch at this Sundanese restaurant. Since this restaurant is already known for its speciality Sundanese cuisines, it has already opened some branches across the city namely in Lembang, Surapati and Ciwidey.
Some of the cuisines that you can try at this restaurant are sauted kangkung (Chinese water spinach), grilled chicken and karedok or raw vegetable salad with peanut sauce. Your lunch will be prepared and served by waiters who wear traditional Sundanese outfits, making your lunch feel more authentic.
4 | Learn Angklung at Saung Mang Udjo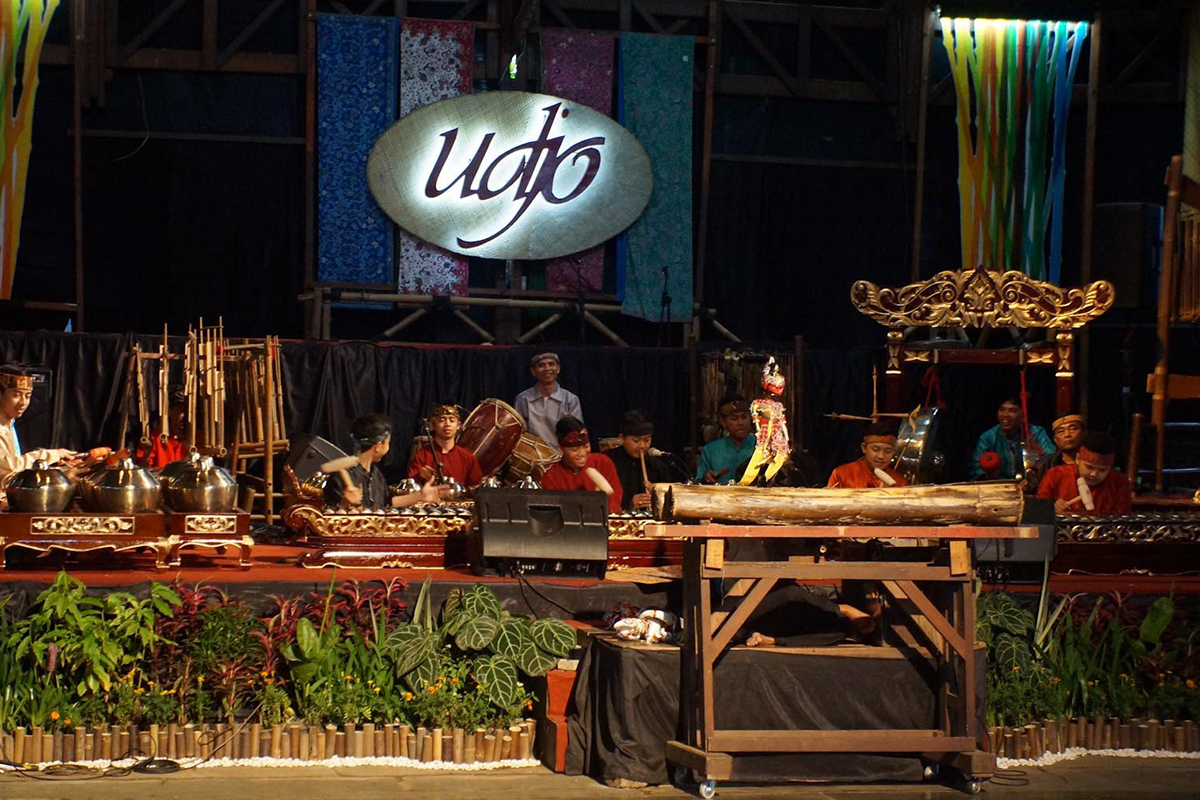 Image source:  https://liburmulu.com

Make your vacation more authentic by visiting Saung Mang Udjo in the eastern part of Bandung. This place is home to angkulung, a Sundanese traditional music instrument made of bamboo, the angklung was established by the late Udjo Nalagena and his wife Uum Sumiyati. Its name was derived from its owner, and it's translated as "Angklung House of Mr. Udjo".
This place aims to preserve the heritage of West Java, especially its art and culture. Therefore, this is the best place if you want to learn more about Sundanese traditions. Besides watching Sundanese dance or wayang golek (wooden puppet) performances, you can also learn how to play angklung and participate in the angklung orchestral performance!
Address: Jl. Padasuka No. 118, Pasirlayung, Cibeunying Kidul
Contact: (+62 22) 727 1714
5 | Sooth your evening at Kalpa Tree Café
Image source: http://www.hifcreative.com

Close your day by having a chill dinner at Kalpa Tree Café. You can choose to sit back and relax at three areas provided by this café, namely indoor, outdoor and semi-outdoor. If you choose the outdoor one, you can sit at the unique round sofa situated in the middle of the swimming pool.
At this café, which was opened in August 2017, you can choose a wide range of cuisines. It serves Western, Asian and West Java dishes. Chef recommendation menus that will ease your hunger are Beef Wellington, Chicken Cordon Bleu, Philly Steak Pizza and Hainanesse Chicken Rice. Your mood and energy will take a turn for the better, leaving you refreshed and ready to take on another Monday!
Address: Jl. Kiputih No. 37, Ciumbuleuit
Contact: (+62 22) 6440 2875
Photo source of header banner: http://anekatempatwisata.com
Photo source of homepage banner: Shutterstock