The Indonesian islands, including Bali, is a veritable paradise for natural resources, providing an abundance of fresh spices and medicinal plants. Here is the perfect place to find pure essential oils and a range of beauty products that are not only good for you but also for the planet. Are you looking for that raw coconut oil that does wonders for moisturising the skin and hair, or maybe you wish to find shea butter soap that has you feeling wonderful and scented.?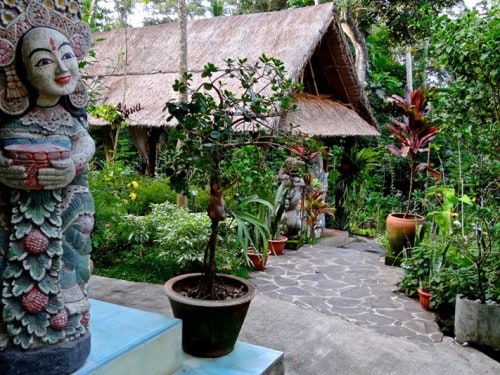 Photo source: www.eatdrinkcookdo.com

Whatever it may be, you can be sure to find these at the addresses listed below, as we have compiled a list of five natural beauty stores where you can tick off all the boxes for all your beauty needs.
1 | Utama Spice Bali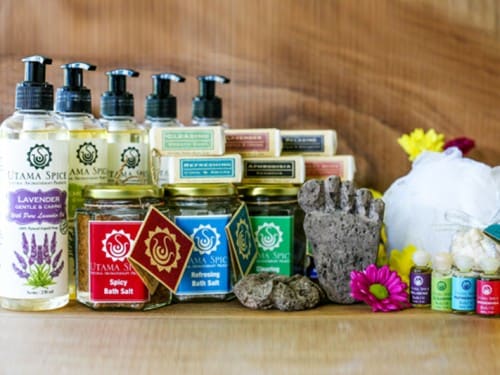 Photo source: www.utamaspicebali.com

Utama Spice is a wonderful shop located in Sanur and Ubud. The products sold here are all natural products , blended to create the wonderful teas, soaps and oils that are true miracle workers. If you are interested to take a look at what this store has to offer, we strongly advise you to look at their hair oils. Customers can't seem to get enough of this natural hair oil that is priced at Rp 77,000. If in doubt the friendly and helpful staff are ready to describe each of their products to you in great detail and give a brief history of how these have been concocted. Utama Spice believes in encouraging local farmers to plant herbs, with the result that the many different items sold here are truly Balinese.
Address: GAPA Town Centre , JL. Danau Poso 57 , Sanur , 80361 Denpasar , Bali
Address: Monkey Forest Road (130 Meters north of Monkey Forest) Ubud
2 | Kou Bali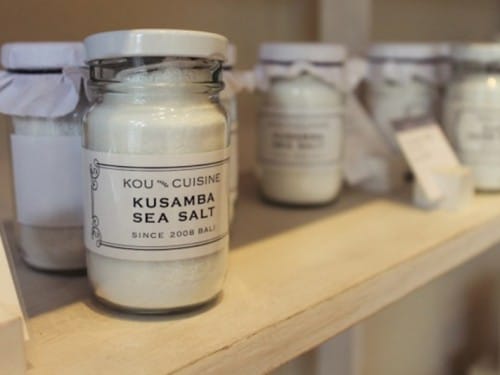 Photo source: www.chuzailiving.com

Kou Bali, a quaint little shop in Ubud, is known for producing organic products. This little shop is the perfect place to visit if you are interested in buying sweet smelling soaps and bath salts. The packaging and descriptions on the products have customers returning for more, as the store also encourages the reduction in the use of plastic to be used in their shops. Not only is Kou Bali known for its organic soaps, it is also the place to buy natural jams that you can taste before purchase.
Address: Jl. Dewi Sita, Ubud, Gianyar, Bali
3 | Blue Stone Botanicals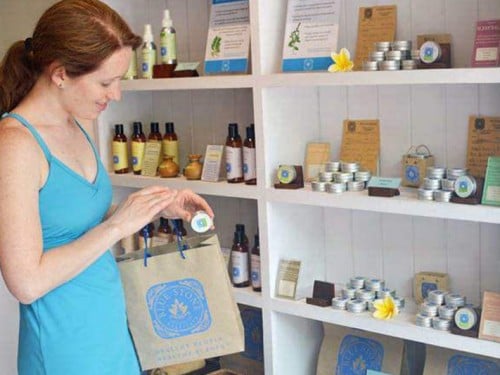 Photo source: www.bluestonebotanicals.com

Inspired by the natural healing powers of the Javanese and Balinese cultures is the Blue Stone Botanicals. They offer hair tonics, body oils, essential oils, soaps and an array of different other products that are organic. This lovely shop has everything you need in one little place, and not to mention it also has incredibly helpful staff who will guide you through the process of choosing items you may need. A favourite product sold at this shop is the lemongrass liquid soap, it has a very subtle scent but its moisturizing benefits has customers coming back for more. Priced at Rp 145,000, this product makes for a fantastic gift for loved ones.
Address: Jl. Dewi Sita Ubud, Bali
4 | Sensatia Botanical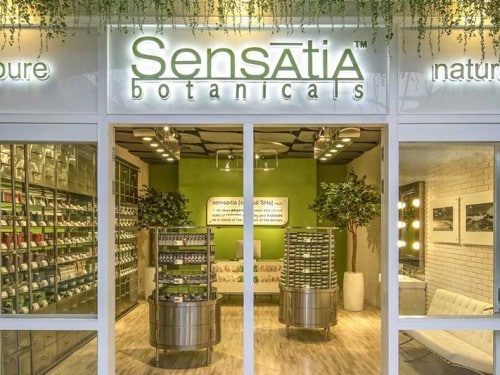 Photo source: www.sensatia.com

Sensatia, just like the others, promotes a healthy lifestyle from within. The products offered here have been researched to create the best items for their customers; the list of what is in stock ranges from face serums to healthy oils. This store may feel like a grown up candy store for those interested in beauty products as it has nearly everything you could want. Be sure to check their hair masks when visiting Sensatia, they have an argan and tamarind hair mask that leaves your hair feeling exquisitely soft to the touch.
Priced at Rp 180,000, customers have found this product value for money. Visit Sensatia Botanicals and enjoy the array of options specially made with your particular needs in mind.
Address: Jln Pantai Jasri No.720, Subagan, Karangasem Sub-District, Karangasem Regency, Bali 80811
5 | Cantika Zest Spa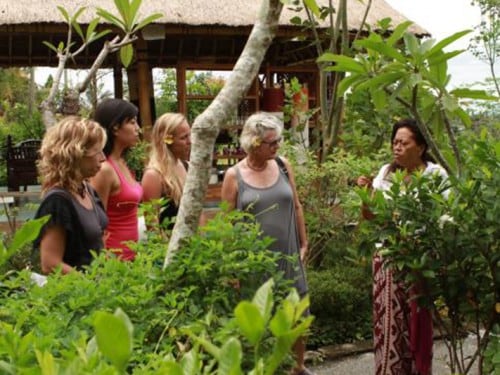 Photo source: www.www.tripadvisor.com/cantika-zest-spa

Owned by a Balinese, this spa and store combo began as a way to connect with mother nature. The products made here are chosen from only the best organically grown plants and are created to provide customers with a blend of classic Bali treatments with a modern spin. What takes this little store to the next level is the chance to experience each product first-hand at the Cantika Zest Spa which has a lovely view of the rice paddy terraces while you enjoy your treatments. What is more, at Cantika customers are encouraged to take part in a workshop where they can get a chance to create their own products. Take a trip to Cantika Zest Spa for a pampering you deserve.
Address: Jalan Raya Penestanan Kelod, Ubud, Bali
Photo source of header banner: Shutterstock