Kemayoran district in the northern part of Central Jakarta lies just at the border with the district of North Jakarta. Here is a vibrant area of the capital city that should not be missed.
At its heart is the large Kemayoran complex, once Jakarta's old airport, that has been transformed into a sprawling Exhibition area, named the Jakarta International Expo (JIE) venue surrounded by business offices. Moreover, the district is close to Jakarta's oldest shopping centers such as Pasar Baroe and Mangga Dua, while a little further down are located the Ministry of Finance and the Ministry of Foreign Affairs. Meanwhile, further up north is the large Ancol Dreamland, a vast recreation park that stretches along the beach.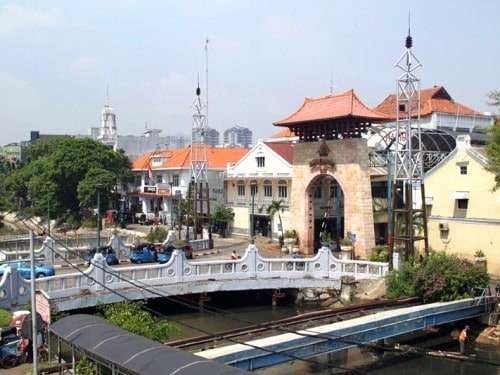 Photo source: www.tripadvisor.co.id/pasar_baru_jakarta
Here also, among the hustle and bustle you can find serenity in the Art:1 Museum and the nearby Sophilia Fine Art Center to quietly enjoy Indonesia's modern art pieces. And, when you are tired from strolling around, there is an large choice of culinary adventures to be found in the area!
Let's take a peek at what you can experience once you step into this part of the city!
1 | Dance the Night Away at Music Festivals in the Jakarta International Expo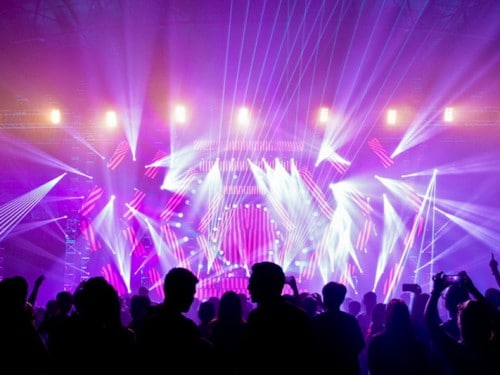 Photo source: www.whatsnewjakarta.com
Having the sprawling Jakarta International Expo (JI Expo) right in the heart of Kemayoran allows the venue to starge huge events. Renowned music festivals are held annually at the JI Expo including the highly popular Djakarta Warehouse Project and Java Jazz. Both festivals are arguably the most exciting music festivals in the country.
There are also other events like the Jakarta Fair and JakCloth YES that attract people by the thousands. The Jakarta Fair invites visitors to enjoy a whole month of massive exhibitions from - cars to industry and fashion, - that come complete with musical shows, Jakarta Fair is held around the anniversary of the city ofJakarta in June. At this event, you can listen to top music celebrities who entertain with their appealing skills as also at JakCloth YES, the spectacula year-end Sale event. JakCloth YES is a shopping paradise that attracts international buyers and hordes of public to buy almost anything at discount rates! Plus, JakCloth YES offers international and local musicians to keep the public fully entertained!
How to Get There
When you come directly from the airport, you can take a taxi or public transport. Take the toll road in the direction of Tanjung Priok but take the exit at Ancol – PRJ Kemayoran. There are also shuttle buses from the Mangga Dua shopping area if you happen to be near there . Other options, are the train or commuter line or the Transjakarta bus,
2 | Discover the Indonesia's Fine Arts Museums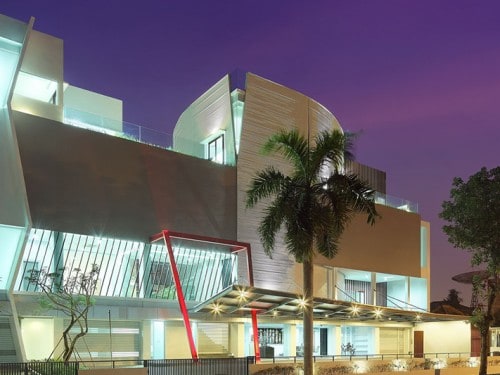 Photo source: www.jktgo.com
The Art 1 New Museum and the Sophilia Art Center may not ring a bell. Both are relatively new. Both offer magnificent art for those who love moder\n art, paintings, fine art, or classical music. If you're into art, then both are a must-visit! We suggest buying the full ticket that allows you to see a private collection in a connecting building.
The Art:1 Museum is open Tuesdays through Sundays from 10.0 hrs to 18.0hrs.
The address is at Jl. Rajawali Selatan Raya no.3, Gunung Sahari Utara, Sawah Besar, Jakarta Pusat. While the address of the Sophilia Fine Art Center is at Calvin Tower, Jalan Industri Raya Blok B14, Kavling 1 , Kemayoran.
How to Get There
Both places are close to each other. The easiest way to reach both places is by taxi.
3 | Browse through some Best Shopping Streets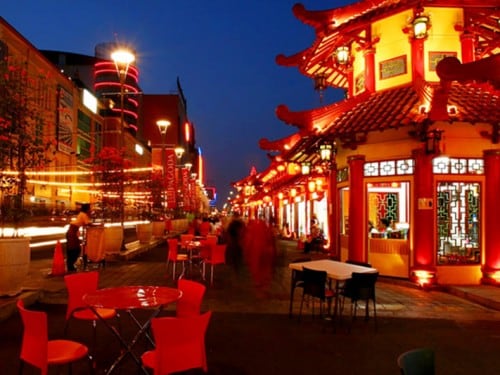 Photo source: www.infojakarta.net
When you stay at a hotel in the Kemayoran area, you will be close to the great shopping centers of Mangga Dua and Pasar Baroe. Both are havens for shopping! Mangga Dua is wellknown as a place where you can find the latest fashion styles, while Pasar Baroe allows you to access vintage fashion items that you won't find elsewhere! Both are also good places to find souvenirs to bring home.
How to Get There
The easiest way to get to Mangga Dua or Pasar Baroe is by taxi, online Grab, or private cars. Another good option is the Transjakarta bus. To go to Mangga Dua, aim for Route/Corridor 12.
4 | Try Local Culinary Treats at Lenggang Jakarta Kemayoran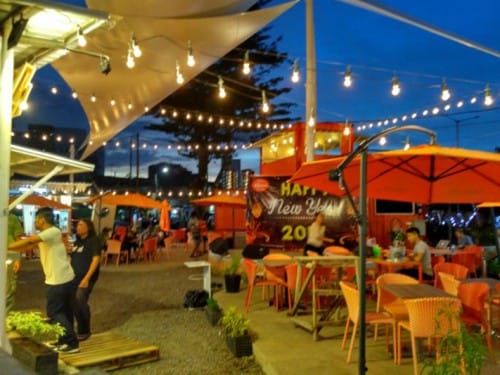 Photo source: www.kompasiana.com
For those who love culinary adventures, the Lenggang Jakarta Kemayoran is a must to drop by, especially when you are staying at Hotel Near Kemayoran. Here are more than a hundred culinary kiosks with street food that provide an enticing array of food and beverages. Try Pecel Ikan, deep-fried catfish served with traditional sambal, served with steamed rice, fried tempeh and/or tofu. If you are a big fan of fried rice, try Rendang Fried Rice that will make you ask for more. Another local dish you can try here is Soto Betawi, a traditional beef soup in coconut milk, originatinf from Jakarta. The best time to visit Lenggang Jakarta Kemayoran is at Happy Hour, around 2 pm, when you'll get free tea with your order of food.
Lenggang Jakarta Kemayoran is a replica of the already popular Lenggang Jakarta Monas located at the National Monument,
This one is located at Kemayoran Blok 1.
How to Get There
Since it is located near the JI Expo, you can ask your taxi driver to get there.
5 | Enjoy Your Leisure Time along Jakarta's Beach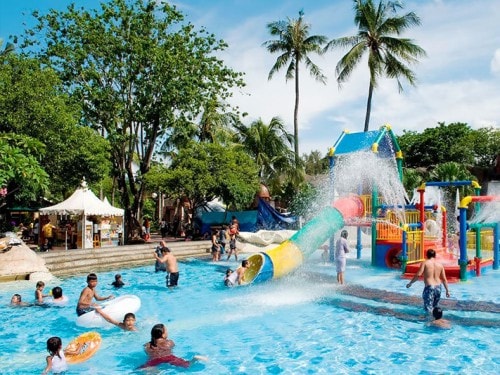 Photo source: www.indonesia-holidays.com
Close to Kemayoran but offering a different vibe is Ancol Recreation Park, a perfect area to have fun on the beach. A wide range of activities is available for the whole family — bringing joy and excitement for you and your loved ones. Immerse yourself in the pool and waterslides at Marina Ancol. If you have more time, you should visit Ancol Dream Park, where are pavilions offering shows, like in a smaller version of Disneyland. Last but not least, don't forget to enjoy the sunset before going back to the hotel!
How to Get There
Depending on where you are, there are several transportation options you can choose from such as bus, taxi, cars,. Most drivers know how to get there. So that, you won't get any trouble at all. If you want to use Transjakarta bus, just aim to travel to Ancol which is Route/Corridor 5.
Explore Kemayoran and mix serious business with pleasure!
Photo source of header banner: www.whatsnewjakarta.com