Medan is a melting pot of cultures. Hundreds of years ago, people of various ethnicities came to trade then settled here and have since lived in harmony. This assimilation resulted in a plethora of cuisines, influenced by many cultures and traditions. You'll be able to find Chinese food, Malay, Minang, Indian, Javanese and many new innovative cross-cultural fusion cuisine in the capital of North Sumatra.
If you are a Muslim traveler looking for halal food, here are some of Medan's finest spots to enjoy them. Let's munch!
1. Mie Aceh – Titi Bobrok
Jl. Setia Budi No. 17C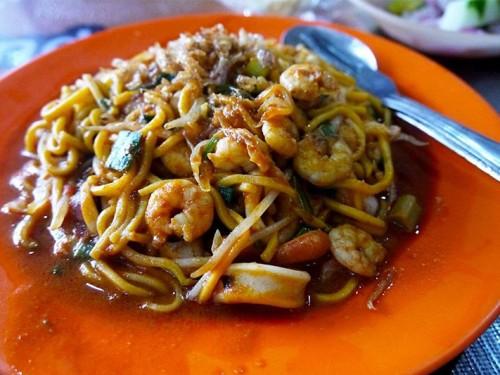 Image by www.goodindonesianfood.com
Mie Aceh is an Acehnese curried spicy noodle dish, specialty of the people from neighbouring Aceh province. Offering choices of beef, chicken, or seafood toppings, Mie Aceh Titi Bobrok is always crowded by food lovers charmed by its enticing aroma and spot on spices. No wonder if this noodle restaurant is the most popular in Medan. You can choose the fried noodle or the boiled for extra savor.

2. Sup Sumsum Sapi – Rumah Makan Sipirok
Jl. Sunggal No. 14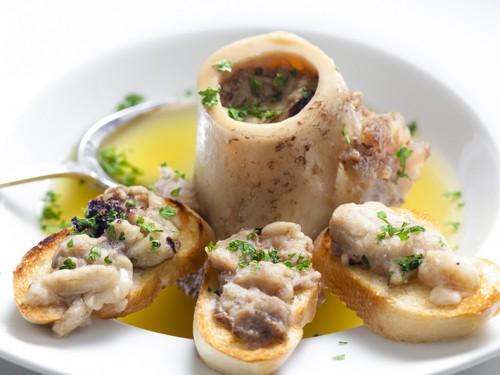 Visit this restaurant and get ready to enjoy the best beef bone marrow soup in town. The soup is so savory and delicious, and you will need to drink the marrow by sticking the straw in the bones, and drink it up. Yum! The broth soup is truly tasteful, perfectly seasoned and refreshing. While you're there, don't forget to try the rib soup. It's equally scrumptious and will surely make you ask for a second round.

3. Kari Bihun – Rumah Makan Tabona
Jl. Mangkubumi No 17


Image by www.erlinatan.com
Tabona restaurant serves some serious succulent dish right here, especially for the savory food fans. The dish consists of juicy beef cuts (or chicken), boiled vermicelli and that mouth-watering orangy curry broth! The restaurant interior may look simple, but the tables are always packed with visitors longing for that perfect curry taste.

4. Mie Balap
Jl. Wahidin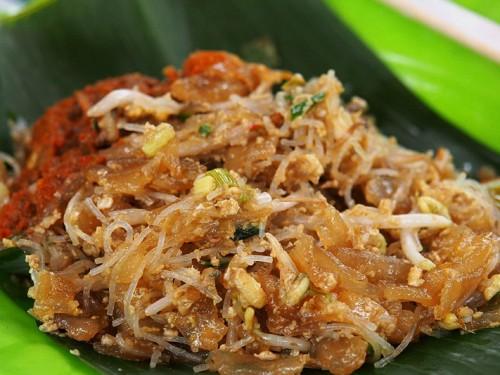 Image by www.instagram.com/jomblobuncit
Mie Balap (literal translation: race noodle) gets its name from people who see the cook working at full speed to make the dish and serve multiple customers at once. Cooked on a wood stove, Mie Balap's main ingredients are vermicelli (or kway teow) and chicken, fish meatballs, beef, or seafood. One signature touch is the green chili sauce, drizzled just before the noodle is served on a banana leaf. It's so much fun watching the cook handle a big wok — what a really impressive skill!

5. Nasi Soto Medan – RM. Sinar Pagi
Jl. Sei Deli No. 2D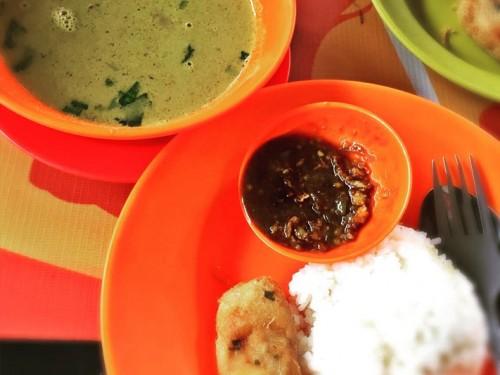 Image by www.instagram.com/adhermasetiawan
Established in 1962, this famous restaurant serves heavenly traditional Indonesian soup called Soto Medan. Many people line up to order as soon as it opens at 7 am (this place sells 500 bowls per day on average). You can choose to have your soto with beef entrails, meat or chicken shreds. The soto is served with warm rice for your carbo energy.

6. Kede Bubur Medan
Jl. Mangkubumi 16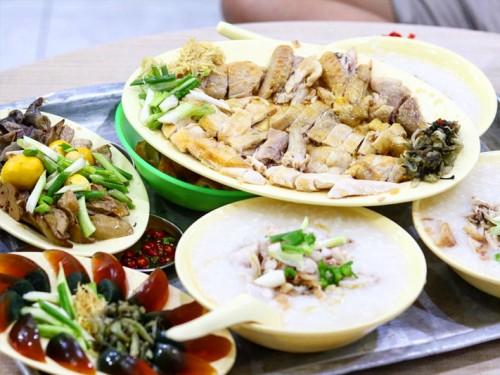 Image by www.instagram.com/nomnommedan
Sure, we know you can easily find rice porridge almost anywhere. But let us tell you something: this rice porridge stall has been around since 1949! Try their special chicken porridge with telur pitan (century egg). You can also ask for fish, crab or prawn toppings. And oh, their Hainan chicken is very delicious.

7. Rujak Kolam
Jl Mahkamah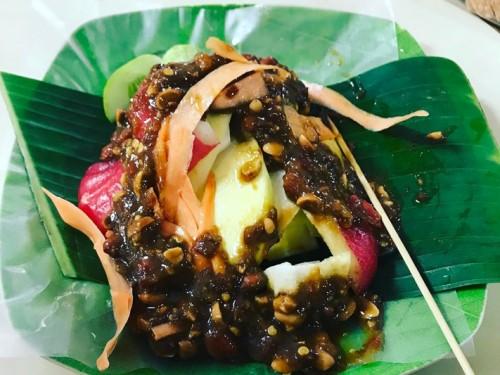 Image by www.instargram.com/shidqiegusti
Rujak is a traditional fresh tropical fruit salad dish served with glazy brownish dressing made from ground palm sugar, chili pepper and peanuts. However, what makes Rujak Kolam so special is the addition of pisang batu or kluthuk (Musa balbisiana) in the dressing. Pisang batu, literally stoney banana, is a species of wild banana that contains numerous seeds similar to stones. When you accidentally chew the seeds they will make a sound "kluthuk". Rujak Kolam gets its name as it's located near a famous pool (kolam).

8. Belut Goreng Cabe Ijo - Wajir Seafood
Jl. Sugiono no. 31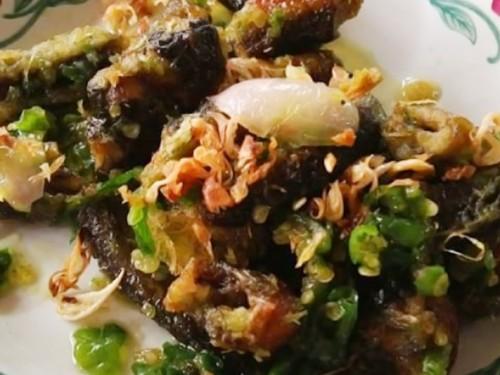 Image by www.instargram.com/medanfoodhunter
Want to rub shoulders with the locals? Dine in this fun and frenzy seafood place and have a night fiesta full of people craving for fresh, succulent and scrumptious sea protein. Sample the taste of belut goreng cabe ijo (fried eel with green chili)! Aside from that obvious favourite, you can taste more food such as steamed kakap, grilled gourami and soft shell crab.

9. Telur, Roti dan Kopi – Kedai Apek
Jl. Hindu no. 37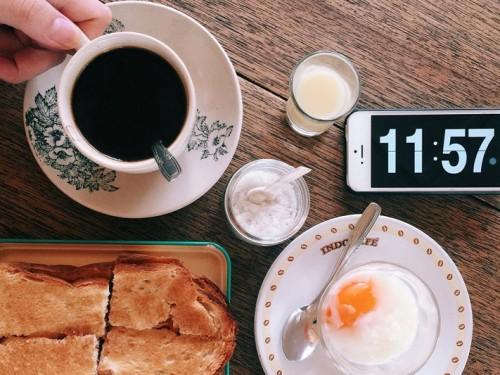 Image by www.instargram.com/eatslocal
This stall is a true legend of Medan's food history, that has been standing strong since 1922! It's best known for its Sidikalang coffee served with a toast and a soft half-boiled egg. This is where the locals gather and greet each other while sipping coffee and munching on snacks. Sitting in a quaint neighborhood that witnessed countless ethnicity interaction in Medan, this place is like a historical time capsule with great food.

10. Teh Susu Telur - TST Pak Haji
Jl Puri no 58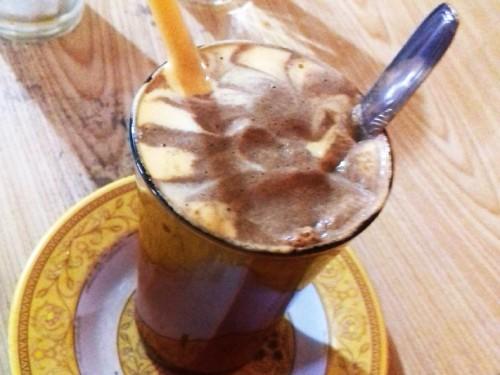 Image by www.instargram.com/vieltrack_camp
Need an energy drink after a long walk around Medan? Come visit this place at the end of your day to sip a mix of tea, milk and raw egg — or as the locals call it "TST", teh susu telur (tea-milk-egg). You will see the place full with people of all ages, hanging out in the night breeze of Medan while hugging their warm TST cup. The owner said that he could crack at least 100 chicken eggs per night. The number will double on weekends where everybody is out having a great time and get energized!
One thing you need to know about our list: while most of those places are not standard air-conditioned restaurants, the vivid ambiance from the hungry crowd and the superb taste they deliver are supposed to anchor you down to enjoy every last bite. Happy hunting!
Header image by www.instagram.com/makan.donk