Visiting one of Indonesia's famous volcanoes has been one of my dreams for a very long time – so you can imagine my excitement when I found out we would be visiting Mount Merapi, one of the most famous of them all, located not far from the city of Yogyakarta. Merapi in Indonesian means 'Mountain of Fire', testament to its power. The trip was scheduled to be on my first day in Indonesia, and it ended up being my favorite of all things to do in Yogyakarta and around!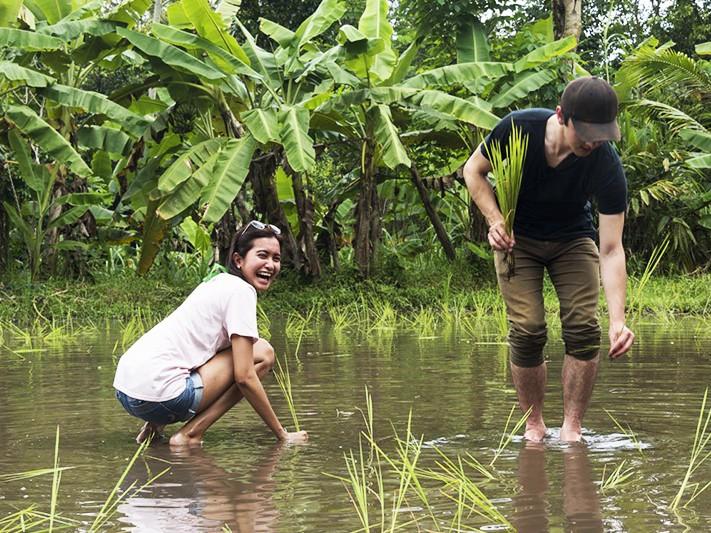 This is the perfect activity to start my 10 day trip around the country, I thought, as we made our way towards Mount Merapi. We drove past the rice paddies of Pentingsari village, where we stopped briefly to meet locals and some of us tried their hand at planting rice. However, when it was time to see mount Merapi, we couldn't see anything. The sky was covered with thick clouds, and the mighty cone-shaped mountain was hidden from view.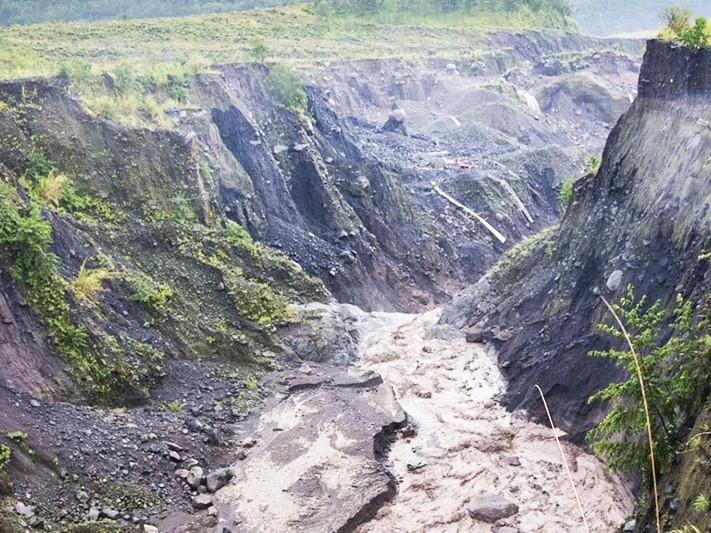 Yet, the consequences of the destructive 2010 eruption that killed 300 people and displaced thousands more were all around us – we could see the path dug by the lava as it slid down the mountain and across the valley, now a canyon filled with a rushing latte-colored river.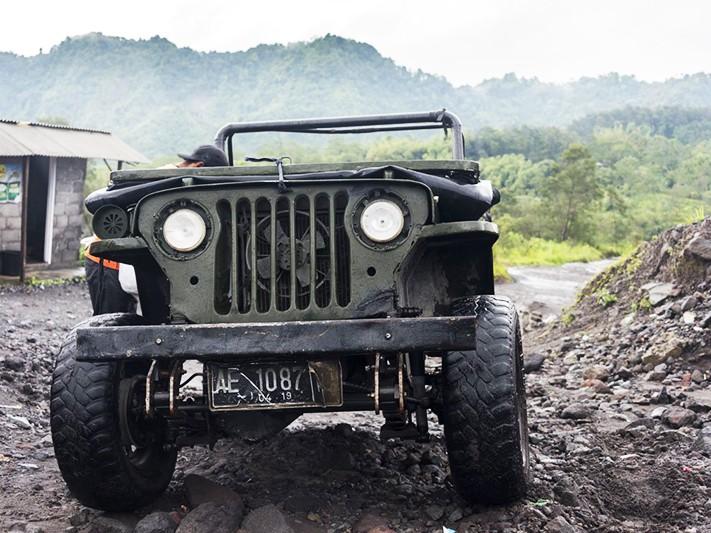 The plan for the day was a tour of the Mount Merapi lava fields on a 1948 Willy's Jeep. Soon, it started to rain. Let me rephrase – it started to pour buckets, and within minutes we were soaked to the bone.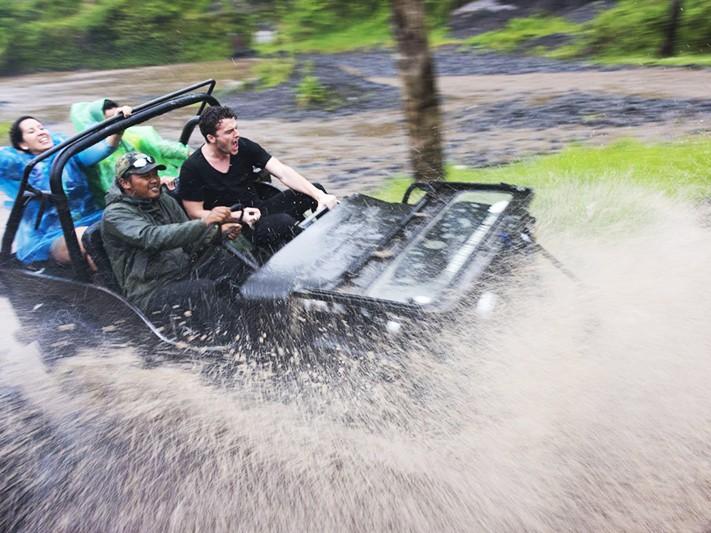 This made the experience even more fun! Our driver was completely fearless and he started driving across the river, zipping at full speed through the mud and doing wheelies on the lava fields.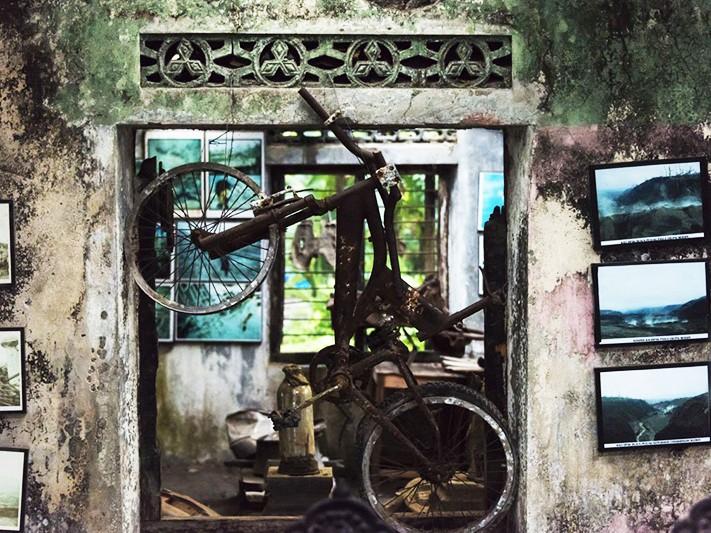 We also visited Museum Sisa Hartaku, a small museum established by a local family showing the effect of the 2010 eruption on people's lives. The house is still as it was left when the hot ash cloud reached the village – even the clock's hands are stuck exactly at the time of the eruption. The walls are charred, nature reclaiming the land once more. The museum was created by a local resident who collected various items from the houses destroyed during the eruptions – we saw bicycles, motorbikes, televisions, various utensils, nothing more than a tangle of metal. A strong memento of powerful Mount Merapi, the mountain of fire. 
Written by Margherita Ragg