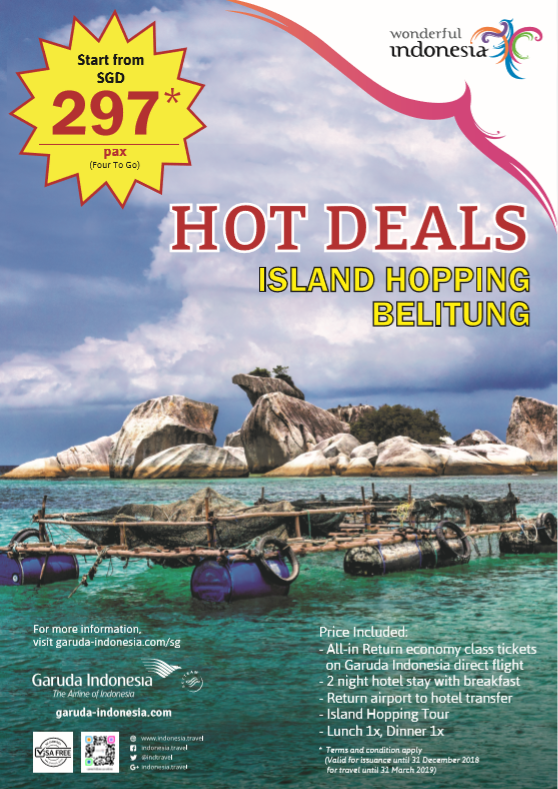 IT'S NOW OR NEVER!
Garuda Indonesia offers a far more reachable journey to paradise with this package of island-hopping in Belitung. Get this deal and discover the other sides of Sumatra eastern ocean you've never seen in a more affordable price!

What Belitung Offers
Being part of the Bangka-Belitung province in Indonesia, Belitung island features dreamy white sandy beaches and spectacular views that are out of this world.
You can explore Lake Kaolin, where snow seems like it's falling out of summer sky to the surrounding of the mesmerizing blue waters. Also, feast upon many wondrous islands where each of them dwells undisputed beauty such as Pulau Pasir, Pulau Kepayang, Pulau Batu Garuda, Pulau Batu Berlayar, and many others.
It's not going to be a dream anymore. Book this package and seize the abundant marvels of Belitung's nature!