Expressing the wonderful beauty of Indonesia in addition to Indonesia's consistent efforts to apply the principles of sustainable tourism, Astira Intan Vernadeina will spread the message on the need for environmental awareness at the Miss Eco International 2018 Beauty Pageant. At the same time she will show to the world the stunning beauty of the sprawling Indonesian Islands.
On 27th April 2018 to be held in Egypt, Miss Eco International 2018 Beauty Pageant, will welcome over 70 beautiful environmental and Tourism ambassadors from across the globe, bringing together different cultures and traditions from all over the world, promoting the importance to save the Environment as an inseparable part of Tourism Development.

Photo source : Youtube
Born and raised in Jakarta, capital city of Indonesia, Astira is on a mission to raise the critical issue of Global Warming which affects the entire planet, not excluding Indonesia. Assisted by the El John Pageants Team, she visualizes her thoughts and opinion on the issue in the video to be presented at the event. Here is the link to the video:

Aside from addressing environmental issues, Astira is now rehearsing to stage a traditional Indonesian dance that will surely captivate the audience and judges.
Far from simply participating in a competition, Astira will also show how environmental sustainability plays a vital role in Indonesia's ecotourism development. Blessed with magnificent and diverse natural landscapes, Indonesia holds some of the most fascinating natural wonders of the world that have emerged as prime global tourist destinations. Among these are Raja Ampat in Papua, that is not only a diver's ultimate paradise but also home to 75% of the world's known coral species. There is the Tanjung Puting National park, home to the gentle Orang Utan giant and the Komodo National Park, the only natural habitat left on earth for the prehistoric Komodo Dragons.
An example of indigenous wisdom in protecting the environment is also the traditional village of Wae Rebo on Flores Island that has unique houses. Being part of the 'Ring of Fire', Indonesia boasts a staggering number of volcanoes, one of which is Mount Rinjani on Lombok islands,regarded as having the best vantage views . These are just a few among the many incredible ecotourism destinations that will make one rethink one's way of life on how we each should respect, treat and preserve Nature and world's Cultural Environment.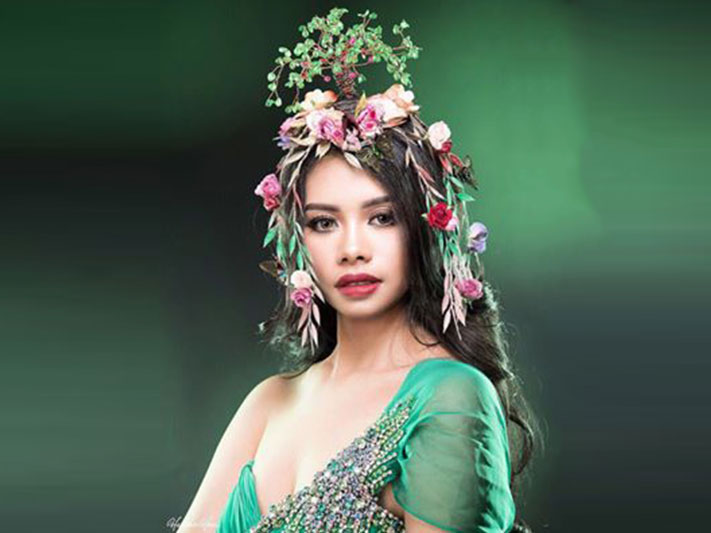 Photo by: @astiravern
To vote for Astira as Miss Eco International 2018, you need to follow these 4 simple steps:
First, download MobStar App on your phone and log in with your Facebook account or sign in with your Email. Then search for "Astira", click on "follow me" and swipe right until a YES appear at every photos of Astira, and don't forget to comment.
Second, go to http://www.indonesia.travel/gb/en/vote4eco, search for Indonesia and cast your vote here.
Third, go to the official photo on @missecointernational Facebook page on this link bit.ly/Vote4MissEco and both "share" and click on the "like" button. 1 share will get 3 points and 1 like will add 1 point.
Fourth and final step, don't forget to click "like" and "comment" on Astira's Tourism Video on YouTube (link: https://youtu.be/TYQC_hdVNek ). Once you've done this, be sure to invite all your friends and family to do the same.
So, what are you waiting for? Vote NOW, and let's present the Natural and Cultural beauty of Indonesia to the world! (am/ws)
Photo source of header banner: @astiravern