From the moment on 22 September, PVMBG – Indonesia's Center for Volcanology & Geological Hazard Mitigation - raised the danger level of Mt. Agung volcano in east Bali to Danger level 4 (Awas), all agencies involved sprang into action. Level 4, " Awas" is the highest warning indicating that an eruption was imminent. As a result, no one and no activity was allowed within the 12 km danger zone from the crater, that included no trekking or mountain climbing, and the closure of Bali's mother temple Pura Besakih to tourists.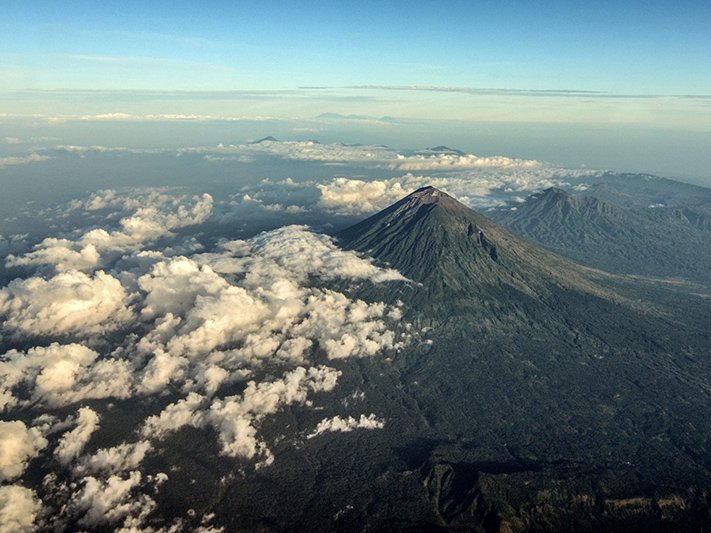 Image source : Shutterstock
At time of publication, Thursday, 28 September 2017, Mt. Agung has NOT erupted, but the Volcanological agency reports that magma volume has risen to between 3 to 5 km from the crater, which forebodes imminent eruption. However, when or even whether the volcano will erupt can not be forecast.
Nonetheless in this situation, in the rest of Bali, life has proceeded as usual in the towns, cities and villages, with plenty of tourists continuing to enjoy the beaches and fun in the South of Bali. Bali's Ngurah Rai International Airport, is situated in the southern-most peninsula of the island, has also continued to operate as per normal until today.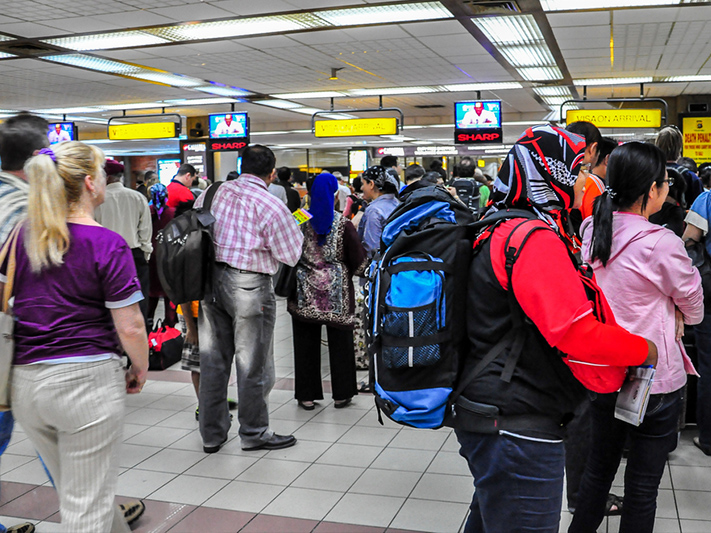 Image source : Shutterstock
Bali Government announced that Bali remains open to visitors. Nonetheless, meanwhile, all precautions have been made to give the least inconvenience for tourists and travellers. "God willing, we are prepared should Mt. Agung erupt", said I Gde Mangku Pastika, Governor of Bali.
"Immediately after the announcement, all government agencies at both regional and national levels worked together in tight coordination that include, among others the Disaster Management Agency, the Police, the Air Communication Ministry, Health Ministry, the Airport Authority together with the Governor of Bali " said Tourism Minister, Arief Yahya.
Diverted Flights and Passengers
"For air safety, we are anticipating an eventual eruption and we have discussed this with all related stakeholders, said AirNav Indonesia President Director Novie Royanto Raharjdo at the Asia Europe Meeting Transport Ministers Meeting (ASEM TMM) today ongoing at Hotel Westin Nusa Dua, Bali on Tuesday (26/9).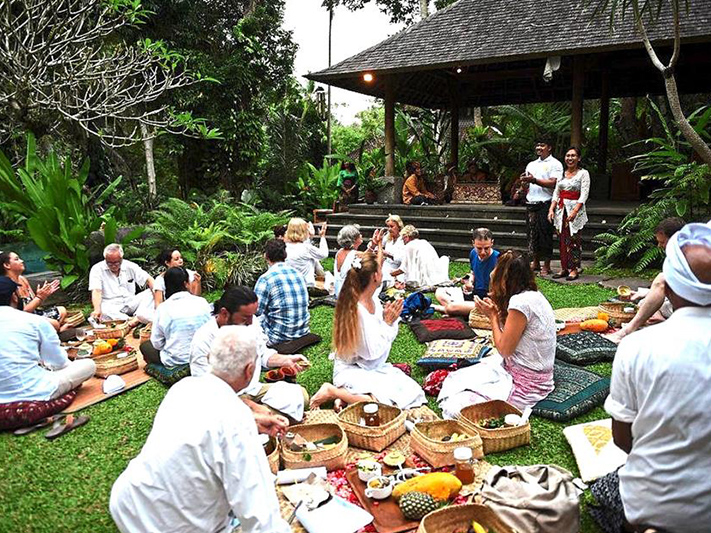 Image Source : http://www.star2.com/
"The very moment valid satellite data show that the volcano has erupted then all planes will be immediately notified to avoid the area and flights that are prepared to land in Bali will be diverted to alternative airports. This we have also already coordinated with Air Transport Ministries from Europe and Asia present at the ASEAM TMM Meeting", continued Rahardjo. "While tourists and passengers already in Bali will be transported to the relevant airports".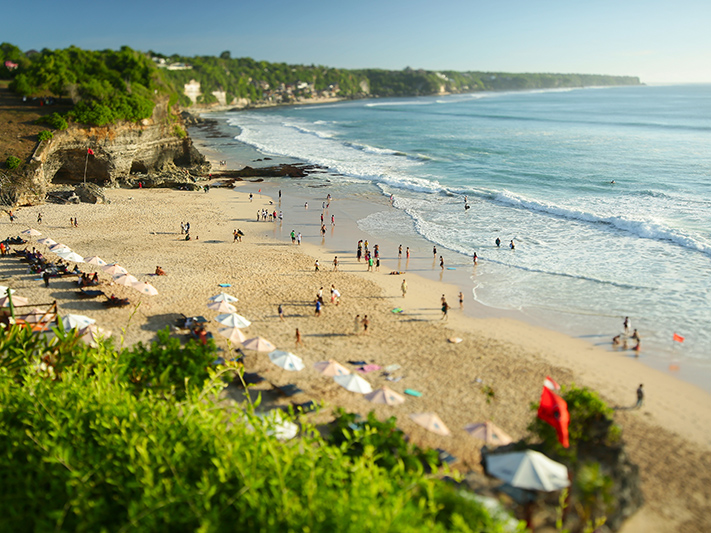 Image source : Shutterstock
As regards air communication, Transportation Minister, Budi Karya Sumadi confirmed that the government has stipulated 10 alternative airports,in anticipation of an eruption. These are the airports of Jakarta, Surabaya, Solo, Banyuwangi and Praya, on the island of Java, besides Makassar and Manado on the island of Sulawesi, Balikpapan in Kalimantan, and Kupang, and Ambon in East Indonesia.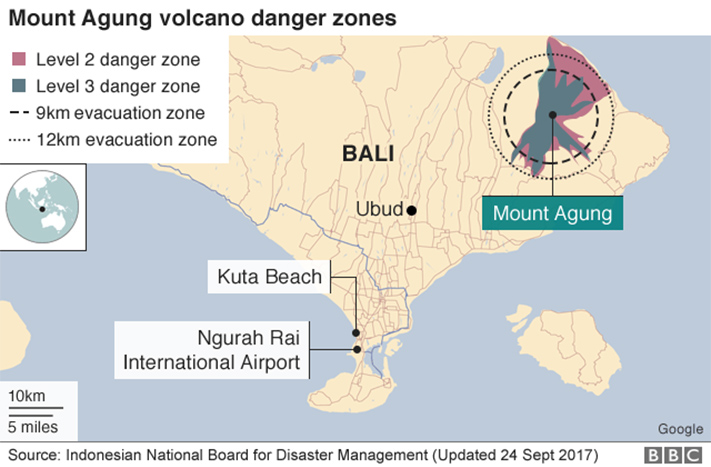 Image Source : http://www.bbc.com
The minister expects 5,000 international and domestic passengers to be stranded should there be a sudden eruption to disrupt flights to Bali's International airport. In this case the Minister has two alternative plans, firstly to move passengers overland by bus and ferry to the airport of Banyuwangi on the eastern-most tip of Java, or alternately to transport over land to Banyuwangi and Surabaya, capital of East Java. Here they will be in the care of the local authorities. !00 buses have already been prepared to carry passengers.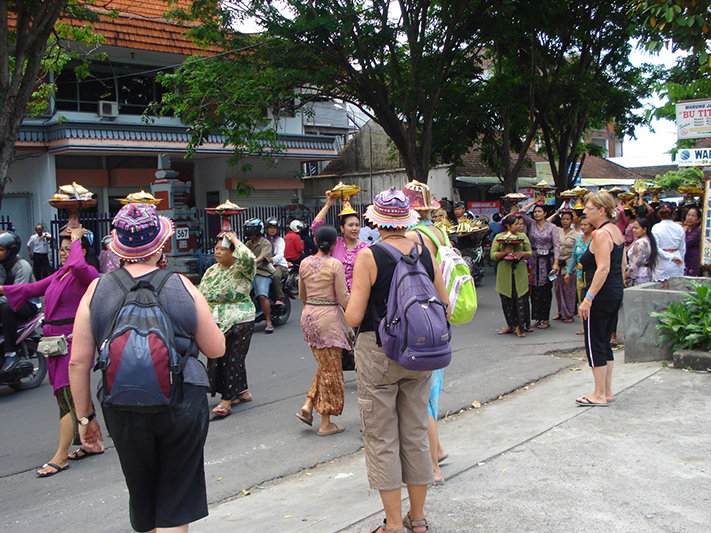 Image Source : http://picturesofbali.blogspot.co.id
"Planes will be diverted to the closest airport following its flight path", said Minsiter Budi Karya. Should, for example, Makassar be the nearest airport then we will divert the plane to Makassar. This will be the responsibility and authority of AirNav.
Should tourists need to extend their visa, the Immigration Office will be ready to assist. Similarly any problems with Customs will be assisted by the Customs Authority, said the Minister.
Present at the coordination meeting were top officials from Secretary General of the Directorate General of Air Coimmunications, Bali's Ngurah Rai International Airport Authority, Directorate General of Land Transportation, Angkasa Pura I and CEO of AirNav.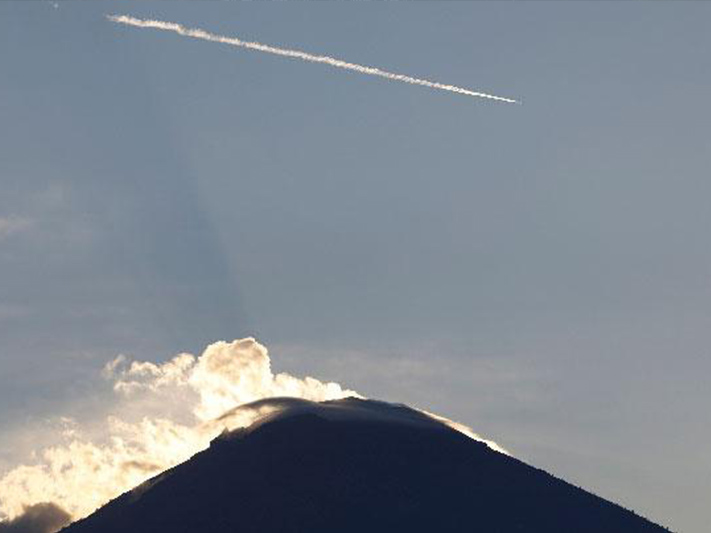 Image Source : https://nasional.tempo.co
Meanwhile, Tourism Minister, Arief Yahya confirmed that the Ministry's Crisis Center has been instructed since last week to monitor the situation closely 24/7 and report to the Minister regularly. Bali receives over 40% of the total of number of tourists to Indonesia. Meanwhile, the Ministry is also in close coordination with the Tourism Industry Associations in Bali to face any eventualities.
Evacuees well taken care of by Bali government and communities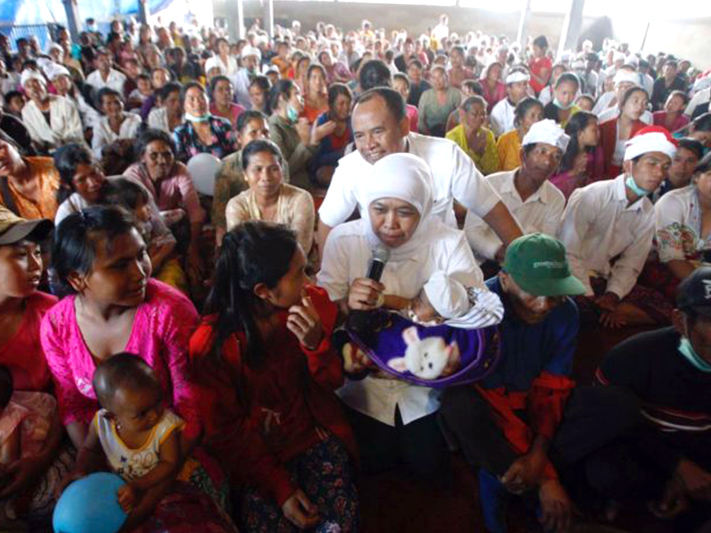 Image Souce : http://www.presidenri.go.id/info-kementrian-lembaga/
After almost one week of increased and incessant tremors, the number of evacuees is reported to have peaked today at 85,000 evacuees. These have been sheltered across Bali's 7 regencies and cities. And true to the Balinese nature, all have been well received by the local inhabitants and provided with food, blankets and other needs. Bali's provincial Government has ensured that there is sufficient rice stock for the evacuees. While schoolchildren have been taken up in schools nearest their shelters. Everything is being done to cause the least disruption to normal daily life.

Related articles: