Following the implementation of policies to simplify the process for cruise ships to enter Indonesian waters and the waiving of cabotage, more international cruise ships have called on Indonesian ports with more scheduled to call on even more seaports next year in 2017.
According to PT Pelindo III (Indonesian Seaport Authority), from January to September 2016, some 28 cruise ships have called on Benoa harbor in Bali bringing no less than 38,000 international tourists. While at Lembar port in West Lombok, West Nusa Tenggara, 14 cruise ships have arrived to berth carrying about 20,000 tourists. Whilst, at Tanjung Emas Seaport, in Semarang, 10 cruise ships have called here carrying some 12,000 international tourists, mostly to visit the mighty Borobudur temple.
Data revealed that in the course of half a year of 2016, already 46 cruise ships bringing 55,586 international tourists have visited a number of harbors throughout the archipelago, although Benoa, Lembar, and Tanjung Emas Seaports remained the favorite ports of call followed by the Tanjung Tembaga Port at Probolinggo and the Tanjung Perak Port at Surabaya, East Java for those interested to take the trek up Mt. Bromo to watch the stunning view over Mt. Bromo and the Tengger highlands. Last year in 2015, the total number of cruise ships that sailed into indonesian waters was 130, bringing in 128,574 international tourists/passengers.
According to the Head of Public Relations of PT Pelindo III, Edi Priyatno, the three main ports for cruise ships are gateways to Indonesia's most iconic attractions that include the world famous island of Bali, the magnificent Borobudur Temple in Central Java , and the getaway islands called the Gilis (Gili Trawangan, Gili Meno, and Gili Air) in Lombok.
"Pelindo III as the managing authority of Seaports in Indonesia continues to develop tourism based ports especially in favorite destinations for cruise ships. This is part of our commitment to support the national development of the tourism industry in the country" explained Edi Priyatno.

At Benoa harbor in Bali, which is regarded as the main cruise port of the country, plans are underway to extend the pier to accommodate larger cruise ships that are more than 300 meters in length. Currently the port can accommodate two cruise ships alongside at its two piers.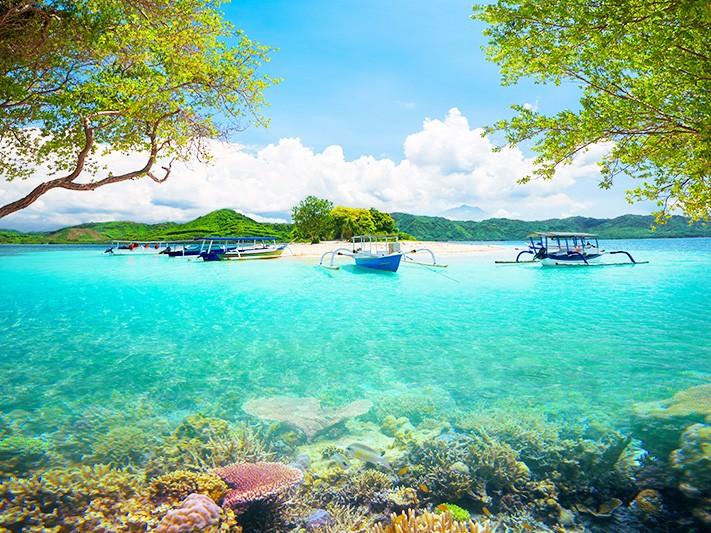 In West Nusa Tenggara, Pelindo II also plans to develop a new cruise port at Gilimas. Moreover, to further expand the country's marine connectivity, 11 new passenger ports will also be built across the archipelago including at: Lembar and Bima in West Nusa Tenggara; Sampit and Teluk Kumai (entrance to the Tanjung Puting Orangutan National Park in Central Kalimantan; Batulicin in South Kalimantan; Tenau at Kupang, as well as at Maumere, Waingapu, Ende, Kalabahi, and Ippi all located on Flores and other East Nusa Tenggara islands.