"Today we see excellent growth in international tourists in particular from China to Indonesia through Manado, so that we consider it timely to start the new route to Manado from Shanghai, China's major economic and trade hub," said Andy M Saladin, Public Relations Manager of Lion Air Group last Saturday, 29 July.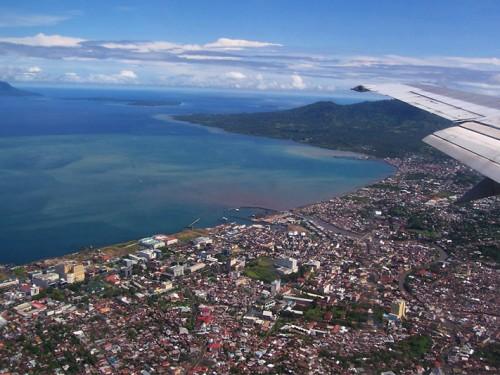 Photo source: www.thomaspm.wordpress.com
From 28 July, Lion Air has started to fly its scheduled charter flights from Shanghai's Pudong International Airport to the Sam Ratulangi International airport in Manado, North Sulawesi, flying every Tuesday, Thursday and Saturdays, leaving Manado at 18.35 hrs local time, while its flight from Shanghai leaves the city at 01.00 hrs. The flight to Manado takes 5 hours using B 737-800/900 ER and B7373 MAX-8 aircraft.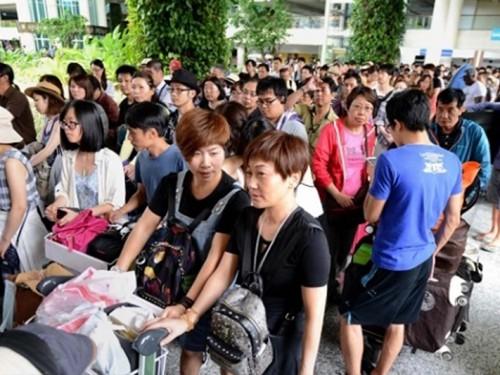 Photo source: www.metrobali.com
With the additional route, Lion Air today serves 4 China cities to Indonesia, which are Guangzhou, Changsha, Shenzen and Shanghai. Besides Manado other destinations are Bali, and Batam's Hang Nadim International airport in the Riau islands. Early August the airline plans to fly charter flights between Haikou and Jakarta, continued Andy Saladin.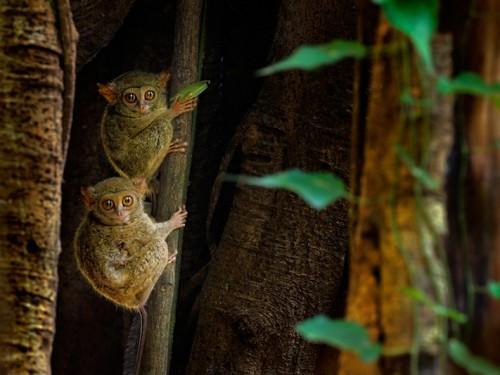 Image source: Shutterstock
"Manado has indeed become a favorite destination for tourists from China" said Vinsensius Jemadu, Assistant Deputy for Tourism Development Asia Pacific at the Ministry of Tourism
During this year's high season already 19 charters per day connect China with Manado, with each flight carrying between 200 to 212 passengers.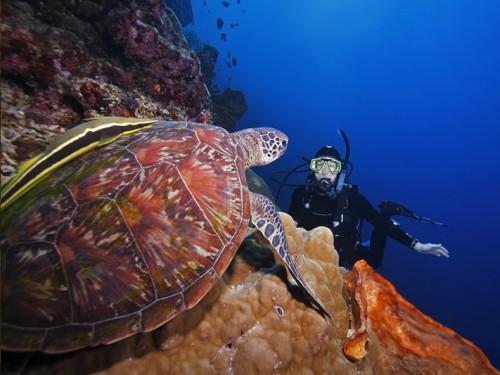 Image source: Shutterstock
Besides offering visa free facility, Manado has first class hotels. North Sulawesi offers many white beaches with clear waters, as found at Likupang in North Minahasa and the Lembeh Strait at Bitung, and of course tourists make a beeline to the world renowned Bunaken dive site. Here, tourists go snorkeling or go diving gazing at its amazing underwater life, then dry up on the beaches, said Vinsensius.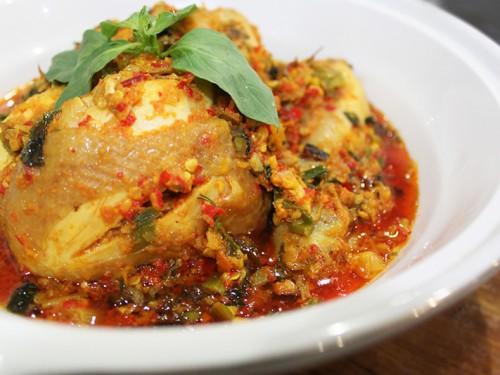 Photo source: www.kumparan.com
Manado also meets their favorite pastime in search of Food and Shopping. Manado cuisine is close to oriental taste, where many restaurants offerfish and seafood freshly caught from the sea. Popular dishes are Ikan Woku or Ayam Woku (Fish or chicken drenched in distinct yummy Manado cuisine sauce), Ikan Bakar rica-rica (spicy hot barbecued fish), and Kuah Asam (fish in sweet and sour soup). For shopping, just go to any of Manado's malls and you will meet Chinese tourists busy buying up things, said Vinsensius.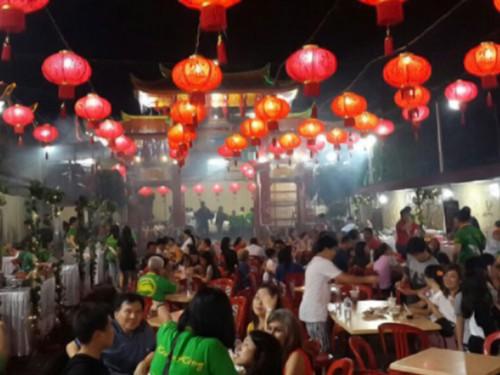 Photo source: www.manadopostonline.com
On his part, Deputy for International Tourism Development, I Gde Pitana is confident that with increased connectivity, Manado may look forward to meet its target of 130,000 tourists from China until the end of this December 2017. In the first Quarter of 2017, already 21, 208 tourists came to Manado or almost half of those who came during the whole year of 2016 with 50,208 arrivals to Manado, said Pitana.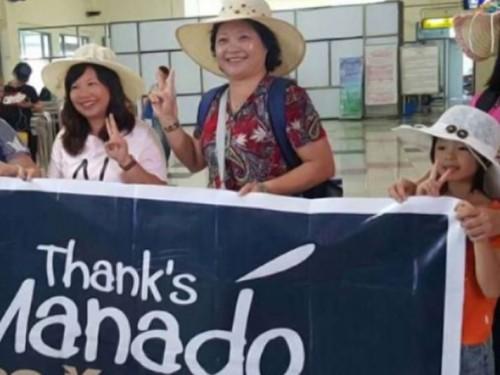 Photo source: www.viva.co.id
Separately, a Director of Hunan TV station expressed his unforgettable memories of his Manado holiday: "Last year when I went on holiday to Manado I found the locals there very friendly, just like our people in Hunan, said Director of News Center Hunan Broadcasting System, HBS Luo Yingchun, as reported by detik.com.
"I lost my wallet, and happily a local person returned it to me. I also loved the food there which I find just as hot and spicy like ours here in Hunan, perhaps we have common ancestors", he said. "I also particularly love the sun, the beach and the sand of Manado. I plan to spend my next vacation in Manado to go diving", said Director Luo Yinchun who had traveled to Manado from Guangzhou by Lion Air.
Photo source of header banner: www.merdeka.com
Related articles:
1. Exciting Experiences in and around Manado
2. Deliciously Hot Manado Foods
3. Join the MANADO FIESTA FANTASTIC Festival 2017
4. Feast to the Fascinating FLORAL COLORS of TOMOHON, near Manado
5. Watch the Tomohon International Flower Festival 2017 in the Cool Mountain air