On Thursday, October 5, 2017, Indonesia's Minister of Tourism, Arief Yahya, visited Bali to review safeguards in place for visiting tourists during the current period of increased alert levels for volcanic Mount Agung.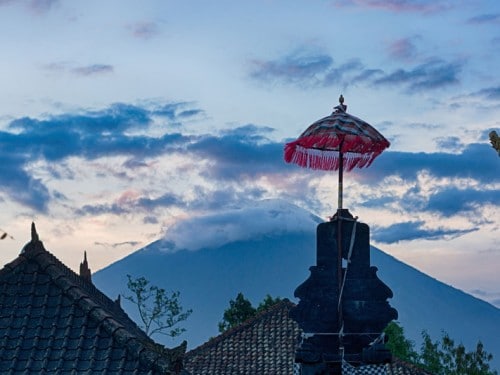 Image source: Shutterstock

Upon arrival in Bali, the Minister travelled the more than 60 kilometers from Bali's airport to tourism objects in the Regency of Karangasem, the regency which is home to volcanic Mount Agung and a large number of tourism objects located in areas well removed from the limited "danger zones" within a 12-kilometer radius of Mt. Agung's peak.
During his whirlwind visit to Karangasem, Minister Yahya met with tourism operators and members of the mass media. In Karangasem, the Minister encountered and spoke with a number of tourists enjoying their holidays in the Regency. The Minister personally thanked the visitors for understanding how safe it is to holiday in Bali and the Regency of Karangasem during the current period of heightened volcanic activity.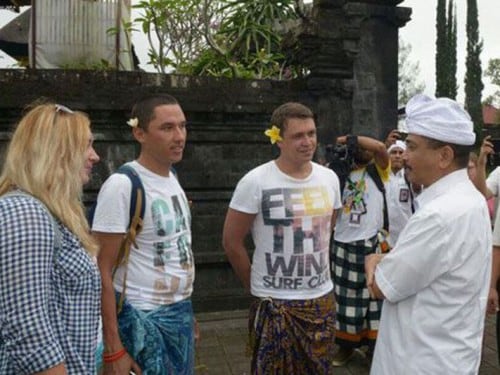 Photo source: www.travel.kompas.com

Reviewing the threat posed by Mt. Agung and how any danger has been mitigated through careful planning by a number of official agencies, the Minister met with, among others, officials of the Central for Volcanic Geological Disaster Mitigation (PVMBG), the National Search and Rescue Agency (Basarnas), the Disaster Mitigation Agency (BNPB), and the administration of the Karangasem Regency.
Minister Yahya told the press that in the current situation that anticipates an eruption of Mount Agung, the tourism sector is focusing on "The Three A's" - maintaining accessibility, amenities and attractions.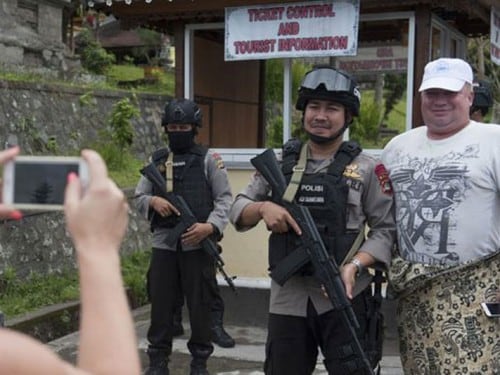 Photo source: www.travel.kompas.com

Accessibility is being preserved and safeguarded through coordination with land transportation providers, the Ministry of Transportation, the regional transpiration authority, the state-owned airport authority company Angkasa Pura, airlines, airport management and sea port authorities
Amenity support is being promulgated through coordinating efforts with the tourism sector, such as the Indonesian Hotel and Restaurant Association (PHRI), to promote special offers, discount prices to visit local tourism attractions, free local transportation offers, and travel bonuses such as free health checks.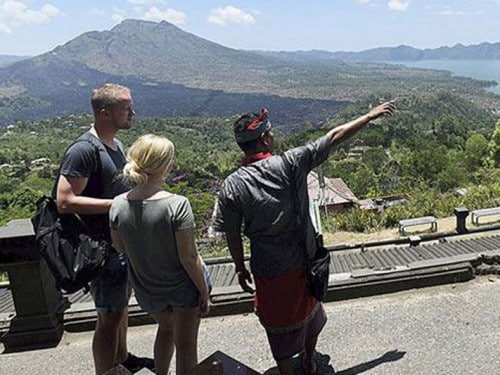 Photo source: www.travel.kompas.com

Tourist attraction enticements include presenting special entertainment programs and information on alternative tourism destinations.
During the Minister's visit, the Bali chapter of the Association of Recreational Parks (DPD PUTRI) announced it is staging "Gebyar Wisata 2017"
(A Tourism Spectacular) October 6-8, 2017 at the Beachwalk Mall in Kuta with 16 PUTRI members slated to participate. The organizers are championing the 3-day event as further proof that Bali remains a very safe tourism destination.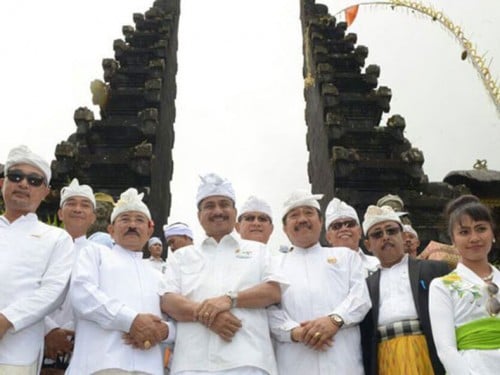 Photo source: www.travel.kompas.com

On October 15, 2017, the 10th Herbalife Bali Triathlon will be held on Sanur Beach Bali with 2000 athletes registered to join in the Olympic Distance, Sprint Distance and 5-kilometer fun run representing more than 22 countries.
The Media Center of the Bali Tourism Hospitality Task Force has been established and will be regularly publishing accurate updates on developments on Mount Agung and how major tourism centers are very well removed from any direct threat of a volcanic eruption.
Source: Bali Tourism Hospitality Task Force
Photo source of header banner: www.travel.kompas.com
Related articles:
1. Mt. Agung Volcano at Danger status: all Agencies at Top Preparedness
2. Tight Coordination anticipating Mt. Agung's Eventual Eruption
3. 5 VEGETARIAN RESTAURANTS in BALI that You May Not Have Heard of
4. 5 Perfect Villas in Seminyak for Your Honeymoon
5. West Bali National Park: Sanctuary of the Exotic White Bali Starling