Today, Friday, 23 June 2017, former US President Barack Obama, Michelle Obama and daughters Sasha and Malia are eagerly awaited to arrive at Bali's Ngurah Rai International Airport to spend a 6 full days vacation on this most enchanting island. While so far not too much publicity has been made about the visit, but social media has been abuzz with the news and Indonesians are excited, to say the least.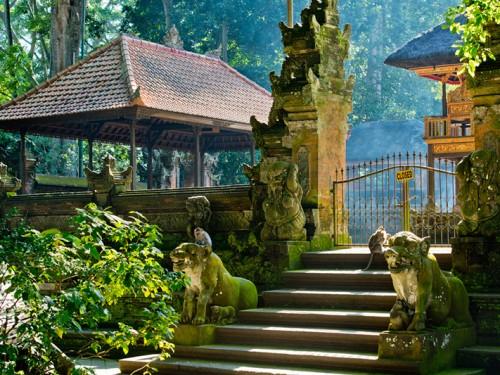 Expected to arrive in the evening accompanied by 8 other members, among whom is his half sister Maya Soetoro whose father is Indonesian, the Obamas are planned to stay at the Four Seasons Hotel in the bewitching town of Ubud. (Ubud is the location for the popular film Eat, Pray, Love)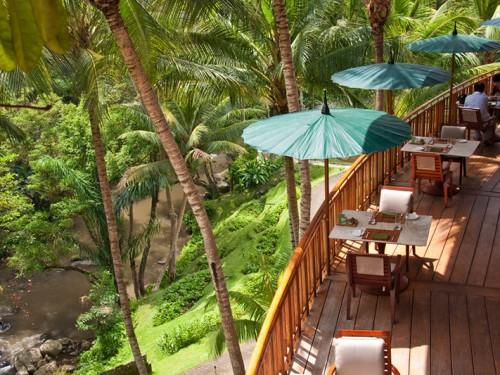 Image Source :
http://www.japantimes.co.jp
Like King Salman of Saudi Arabia before, the Obama family has wished for the minimal protocol on Bali, since they are here to really enjoy this fantastic holiday island with the whole family.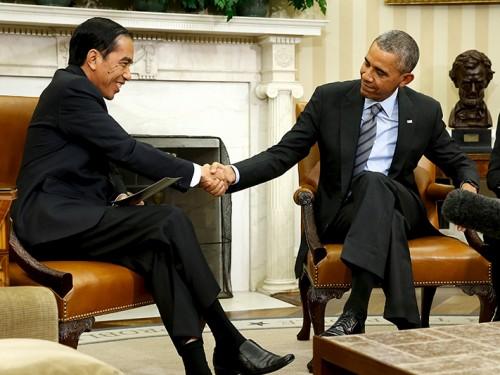 From Bali, the family will fly to and stay in Yogyakarta from 28th to 30th June to admire the magnificent Borobudur temple, then proceed to Jakarta , where Obama will give his Keynote Address to the 4th Indonesia Diaspora Global Network (IDGN) Congress on 1 of July to be held at the Kasablanka Theater. On 30 June, President Joko Widodo has invited Obama for luncheon at the Bogor Palace which is located within the extensive green Bogor Botanical Garden. It was also at Bogor Palace that a few months before, President Widodo officially welcomed King Salman of Saudi Arabia to Indonesia.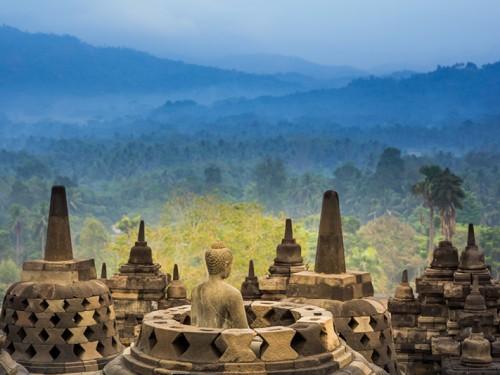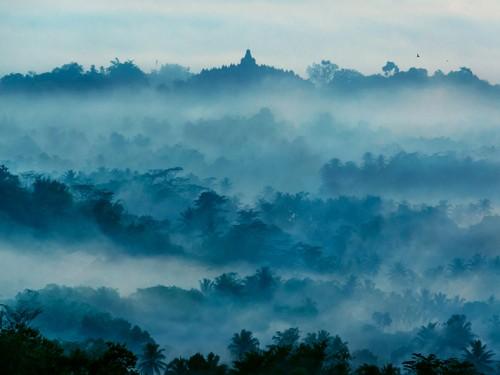 Indonesia's Minister for Tourism, Arief Yahya, expressed his enthusiasm, warmly welcoming the visit of former President Obama to Indonesia to the country where he spent three and a half years of his school years in Jakarta from 1967. During his official visit to Indonesia in 2010 Indonesians, young and old swarmed to greet then President Obama and Michelle Obama to the capital city. In 2011, President Obama came to Bali to attend the US-ASEAN Summit in Nusa Dua.
" This must be a nostalgic trip for Obama and to again enjoy his favorite Indonesian food, like satay (delicious barbequed skewered meat), baso (meatball soup) and typical Indonesian Nasi goreng (fried rice), besides visiting locations down memory lane", said Minister Yahya. "I have been informally invited by the Chairman of the Diaspora Congress, Dino Patti Djalal to join when Obama arrives in Indonesia, and ofcourse, I accepted joyfully."
Meanwhile, to celebrate the arrival of former President Obama to Indonesia, the Tourism Ministry will again decorate billboards around Times Square in New York with large images of Indonesia, including the Borobudur temple, Bali scenery and the ferocious Komodo dragon.
Want to be present at Obama's Address?
Meanwhile, for those who wish to get a glimpse of Obama and attend the Congress on 1 July, the organizers have informed that the public will have a chance to attend Obama's address by taking part in a Twitter competition. After registering through the congress' event page on Eventbrite, contestants will be asked to share photos of their acts of kindness, which will then be selected by the organizers for the chance to be present at Obama speech at the convention. Around 2,000 seats have been reserved for the public but are already going very fast.
Scheduled to take place from 1st to 4th July 2017, The Congress of Indonesian Diaspora is a biennial event organized by IDGN – a network established in 2012 in Los Angeles, USA. The Congress will be open to the public on July 1, with a total of 12 sessions featuring high-profile speakers available. They include migrant workers activist Erwiana Sulistyaningsih, Indonesian-born International singer Anggun, Mayor of Bandung City Ridwan Kamil, Indonesian-born American actress Tania Gunadi, co-founder and Director of Marvell Technology Group Sehat Sutardja, Silicon Valley's technology executive Sonita Lontoh and Asian Development Bank Vice President Bambang Susantono.
The Convention is expected to be the largest gathering of Indonesian Diaspora, to be attended by 5,000 participants from Indonesia and abroad.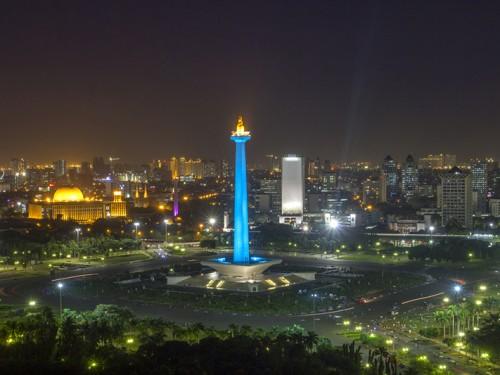 Welcome back to Indonesia Barack Obama, Michelle Obama, Sasha and Malia, Maya Soetoro and family!
Related links: