Stretching from Sabang in Aceh to Raja Ampat in West Papua, the underwater paradise of the Indonesian Archipelago is a wealth of endless pristine wonders. These enchanting underwater splendors will be showcased at the Malaysia International Dive Expo (MIDE 2017) scheduled to take place from 12th to 14th May 2017 at the Tun Razak Hall 1, Putra World Center, Kuala Lumpur, Malaysia.
Deputy for International Marketing of the Ministry of Tourism, I Gde Pitana and Assistant Deputy for Market Development for South East Asia, Rizky Handayani, explained that the Tourism Ministry will be present at MIDE 2917 and facilitate all participating Indonesian marine tourism operators to showcase the beauty of Indonesia's underwater paradise in Malaysia.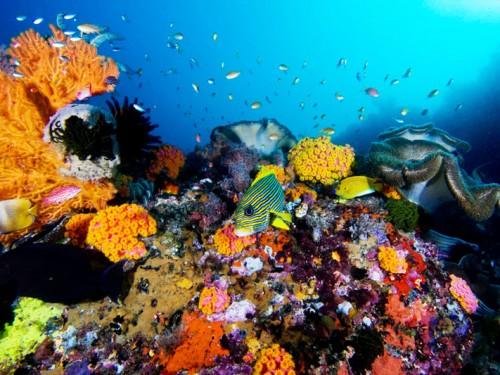 Photo source : www.cimahi65.blogspot.co.id
"At the Expo, we will promote our beautiful coral reefs, exotic fish, large animals of the ocean and tiny critters, as well as other magnificent wonders of the sea. Situated at the heart of the world's Coral Triangle, Indonesia is definitely the ultimate destination when it comes to underwater splendor," said Rizki Handayani. The 90 square meters Indonesia Pavilion will be located at booth numbers 901-910 at the Tun Razak Hall 1, Putra World Trade Center. The Ministry of Tourism will bring along no less than 20 top businesses in marine, diving operations and destinations from across the archipelago.
"We will also participate on the main stage of MIDE by giving presentations revealing the magnificent wonders of Indonesia's abundant underwater dive centers, complementing the presentations at the Expo," added Rizky Handayani.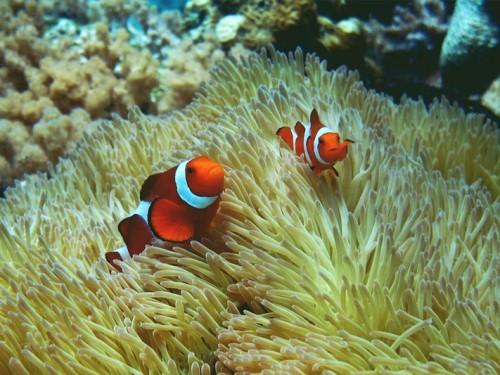 Photo source : www.captureindonesia.com
During the 3 days Expo, the Indonesian pavilion will feature a number of exciting activities. Visitors will be treated with the authentic taste of Indonesian coffee, relaxing spa sessions, special offers and information on the plethora of diving and marine destinations, as well as exciting gimmicks and quizzes. There will also be vouchers, giveaways and gift redemptions for those who buy tour packages.
Rizky Handayani emphasized that the Ministry of Tourism has issued Regulations no.7/2016 as main guidelines for Diving activities in Indonesia. The Regulations ensure that all diving activities meet the required safety and security standards. "With these Regulations, the safety as well as comfort of those who are diving in Indonesia will be ensured. We are also boosting infrastructure development at marine priority destinations, such as improved harbors and marinas," continued Rizky.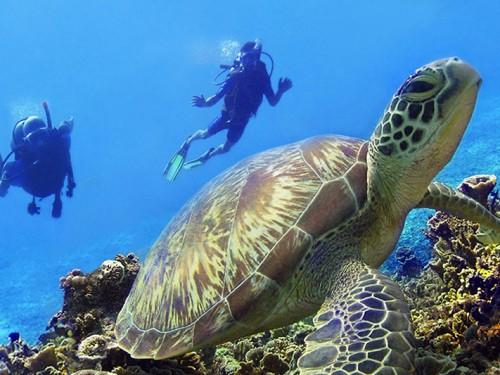 Photo source : www.whenonearth.net
Currently, Indonesia has given priority to 10 top marine destinations which are continuously developed with better facilities and infrastructure by the Ministry of Tourism and other supporting Ministries, including the Ministry of Transportation, Air and Sea Communications.
The 10 main priority marine destinations are : Bali, Lombok (West Nusa Tenggara), Labuan Bajo (East Nusa Tenggara), Alor (East Nusa Tenggara), Derawan (East Kalimantan), Bunaken (North Sulawesi), Togean (Central Sulawesi), Wakatobi (Southeast Sulawesi), Ambon (Maluku), andRaja Ampat (West Papua).
"In addition, we are also boosting connectivity and accessibility to these far flung destinations by developing new airports in 15 sites, increasing capacity of 27 airports by expanding their runways, renovate terminals in 13 airports, and also develop new marinas," added Rizky.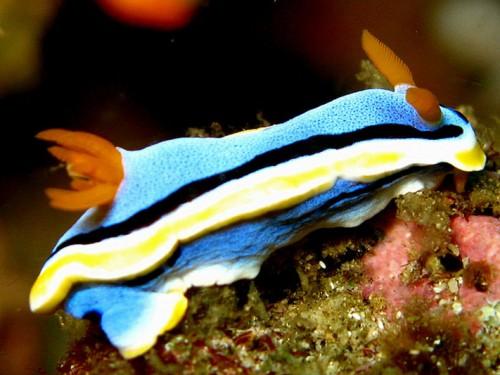 Photo source : www.tops-travel.com
Separately, Minister of Tourism, Arief Yahya said that Indonesia has set the target to reach 15 million international tourist arrivals by the end of this year 2017. Minister Yahya acknowledges that Indonesia's marine tourism potential is superior to that of other countries.
"As an archipelagic nation, Indonesia's stretching seas are clearer, we have more species of coral reefs, and hundreds species of fish. I am convinced that our fantastic marine destinations have that strong magnetic appeal that will definitely mesmerize the world's divers," said Minister Arief Yahya.
Photo Source of header banner : www.diveyourchoice.com

Related Articles:
1. Indonesia, The Most Popular Dive Destination 2017: Dive Magazine
2. Bali's Adrenaline Pumping Water Sports
3. 10 Amazing Places You Need Visit In Wakatobi
4. Why Indonesia is One of The Best Places in the World to Scuba Dive